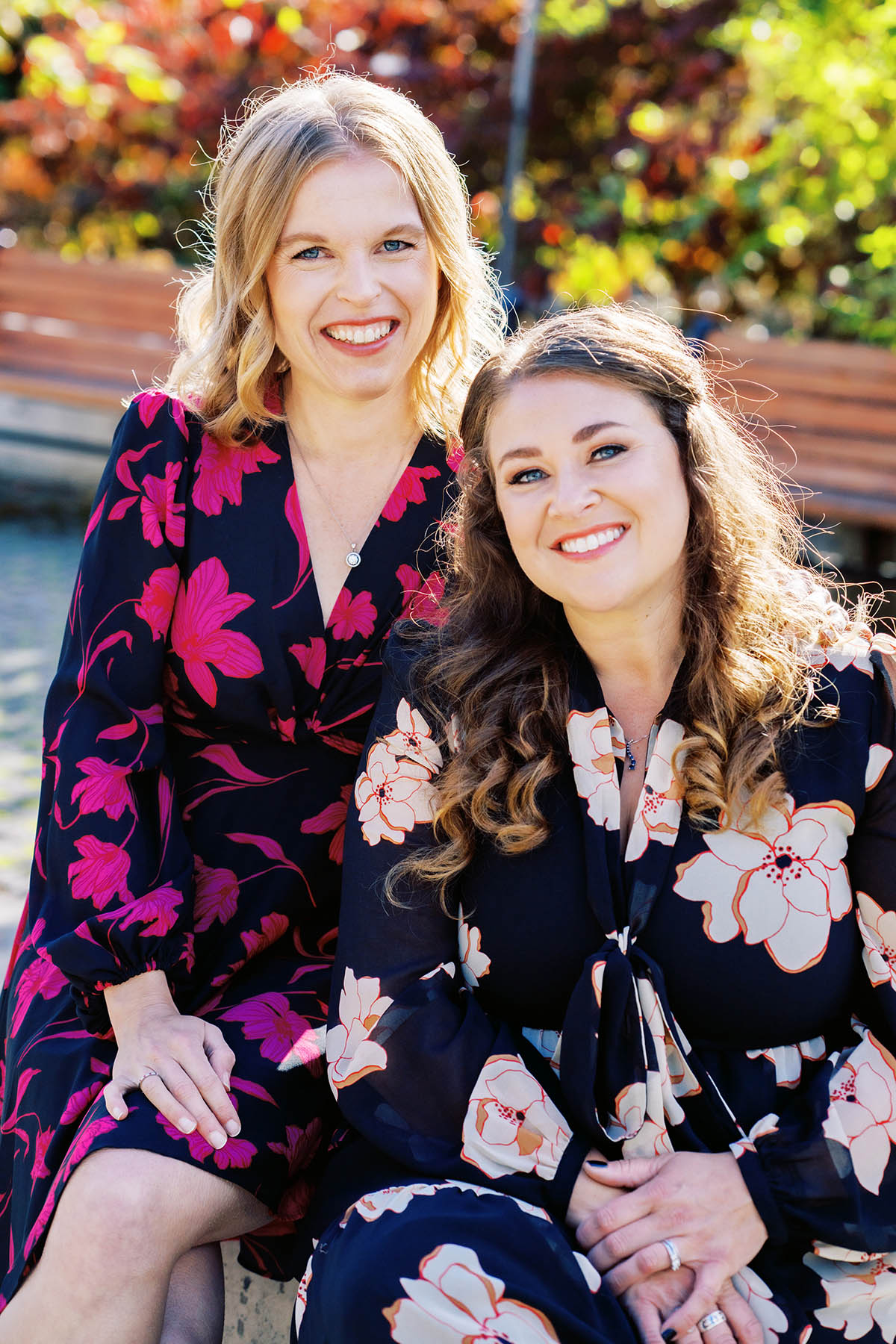 We Love a good party - One that is organized and full of personalized details!
At Pink Blossom Events, we're known for our creativity, attention to detail, willingness to go the extra mile and the ability to turn each client's unique dreams into a reality while not forgetting the ability to give that much needed dose of reality on occasion. We always bring a bit of fun and a calming presence to the planning process. Whether you're celebrating a 50th Birthday at home or hosting an intimate wedding at a local winery, we are there to see that every detail is taken care of so you can not only have a partner in the planning process but are able to be a guest at your own event and truly be present to enjoy a once in a lifetime celebration.
The best compliments we receive post event are ones where our clients realize that they never looked at their watch or felt the need to check in on the set up of their event, but were able to dance carefree with their grandparents or have that heart to heart conversation with a childhood friend or colleague.
Founder & Lead Event Planner
Life is too short not to celebrate. 
When people ask what I love about working as a wedding and event planner, I find the answer is simple: it is the people we work with and the friendships I've made. It is the ability to collaborate with clients and create a one of a kind event that will bring joy and create memories to last a lifetime. I believe every milestone deserves a celebration and everyone deserves to be a guest at their own party. 
I geek out on the details and love finding avenues to personalize events to fit not only the theme of the event but the experience that both our clients and their attendees will encounter on the day of the event. 
I grew up planning vacations and parties for friends and family and those passions naturally turned into my career. Since 2006, I have spent my days bringing my clients' vision to life and creating events that not only elevate the guest experience but create something unforgettable.
While I am a big fan of venues full of floral and ballrooms transformed by a team of vendors, I know that in the end our clients will most vividly remember the experience working with us and how we made them feel during the planning process. They will remember the feeling of the post event high as they depart from their event. Guests will remember how they felt when they walked into the room and the warm welcome they received. They will remember the details that were unique to that event and how they had the best time. That is the power of an event well done.   
When I'm not planning events for clients, you will find me outside hitting a local trail, seeing how many runs I can make in one day on the ski slopes, in the garden, or on an overnight camping adventure. I can't pass up a chance to go wine tasting, hit a local farmers market, hang out with family or listen to live music. Life is all about the adventure and experiences you create along they way! 
After 17 years in business, my love of this work has never wavered. I'm proud to say that today, Pink Blossom Events is known as one of the Pacific Northwest's most trusted wedding and event companies for celebrations.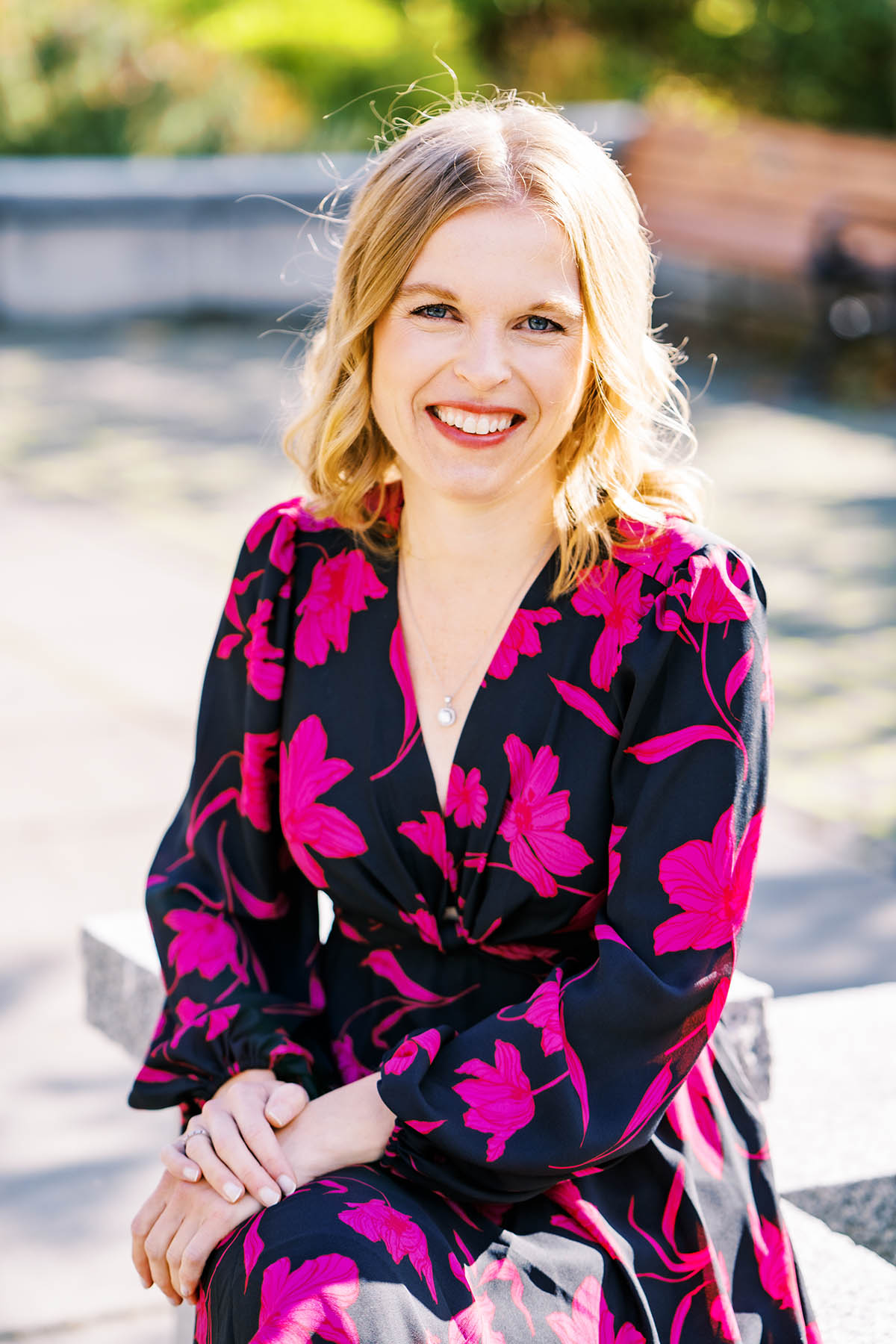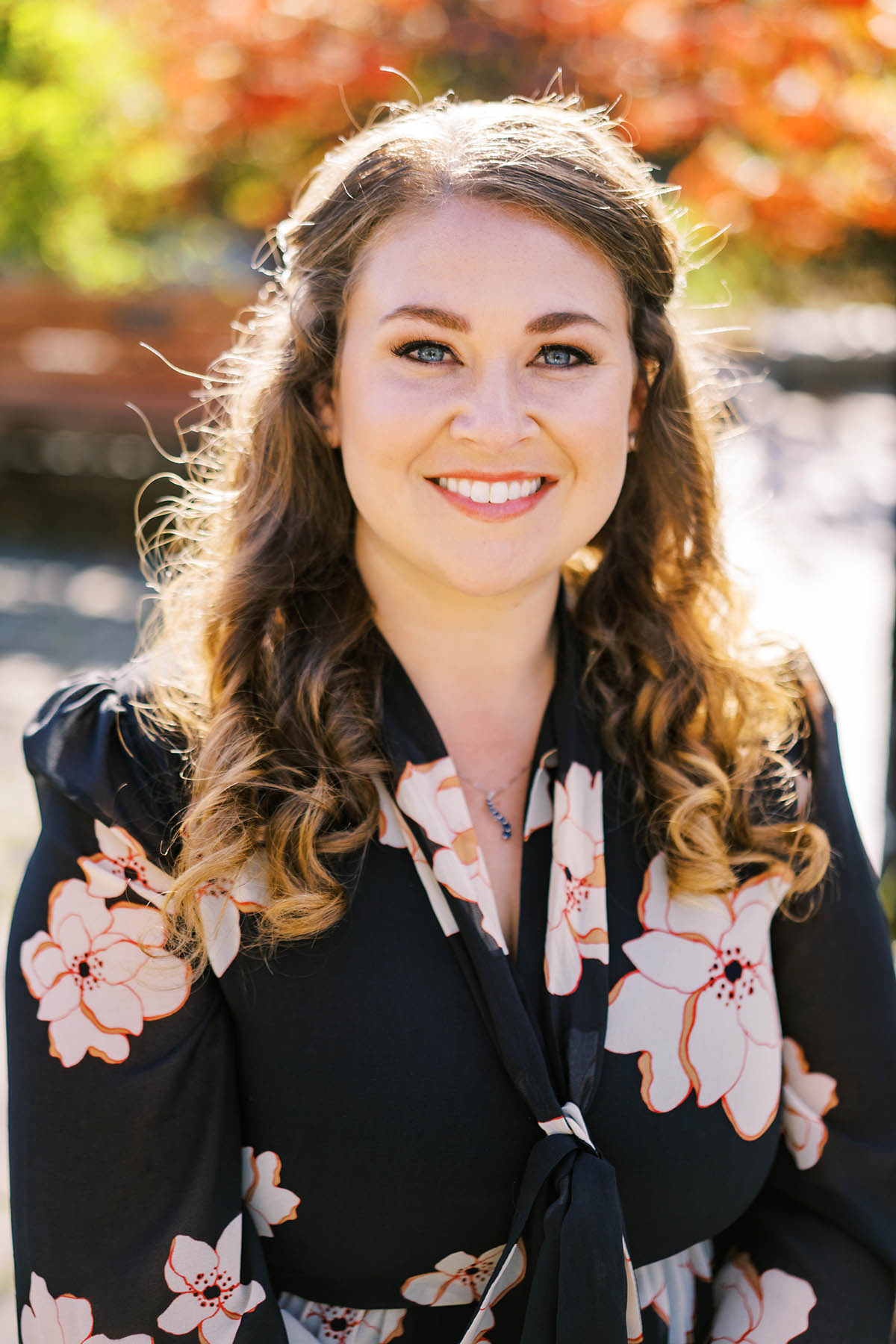 Wedding Planner & Event Specialist
Hospitality: the friendly and generous reception and entertainment of guests, visitors, or strangers. 
From a very early age, I learned what the word 'hospitality' meant in action. My parents embodied the essence of hosting and serving others. In our house, we put others first, valued relationships and loved to exceed expectations. 
Since then I've had the blessing and opportunity to experience many careers in the event industry, each of which have contributed to the planner I am today. From the fast-paced, creative world of catering to the collaborative responsibility of venue management, to the ever-evolving exciting aspect of event design, I simply love helping clients dream up their big celebrations then turn that dream a reality. 
Things that make me the most happy: time spent with my husband and two energetic sons on our mini farm, walking my dog on a sunny day, summer bonfires with good conversation, stargazing on a clear night, singing loudly in my kitchen, a good cup of coffee, and marveling at God's handiwork in nature… just to name a few. 
I always have a plan, but recognize the need to be flexible. Patience, love and grace are a few of my favorite words. And I will never tire of using the true definition of hospitality to bring my clients' celebrations to life.
It's all in the details.
I am fortunate to have found my passion for event planning at a young age. Celebrating milestones and holidays was always a big focus in our household growing up. I always loved setting the table and coming up with new table decorations so it's only natural that I ended up starting my career in fine dining where I witnessed how the details can make all the difference in elevating a celebration. For almost 9 years, I had the pleasure of working for one of the most prestigious fine dining restaurants in Seattle managing the event department and planning all types of events that scaled anywhere from 10 to 500 guests. I am so grateful to be able to apply my skills to weddings and events today alongside the Pink Blossom Events team!
In my free time, you will find me spending time with my husband Ryan, our daughter Charlotte, and family and friends. When I'm not working or trying to keep up with my busy preschooler, I love a good spa day, traveling, wine tasting, shopping, trying new restaurants, going on walks and attending barre classes. In the summertime, you might see me at a Marymoor concert, a Seattle Sounders soccer game, or drinking nice champagne because, why not?
I believe it takes a village and a community to be successful and no one should plan an event alone. I am here to listen to your event needs and support you as your vision comes to life. Here's to helping create a seamless, personalized, and unforgettable celebration!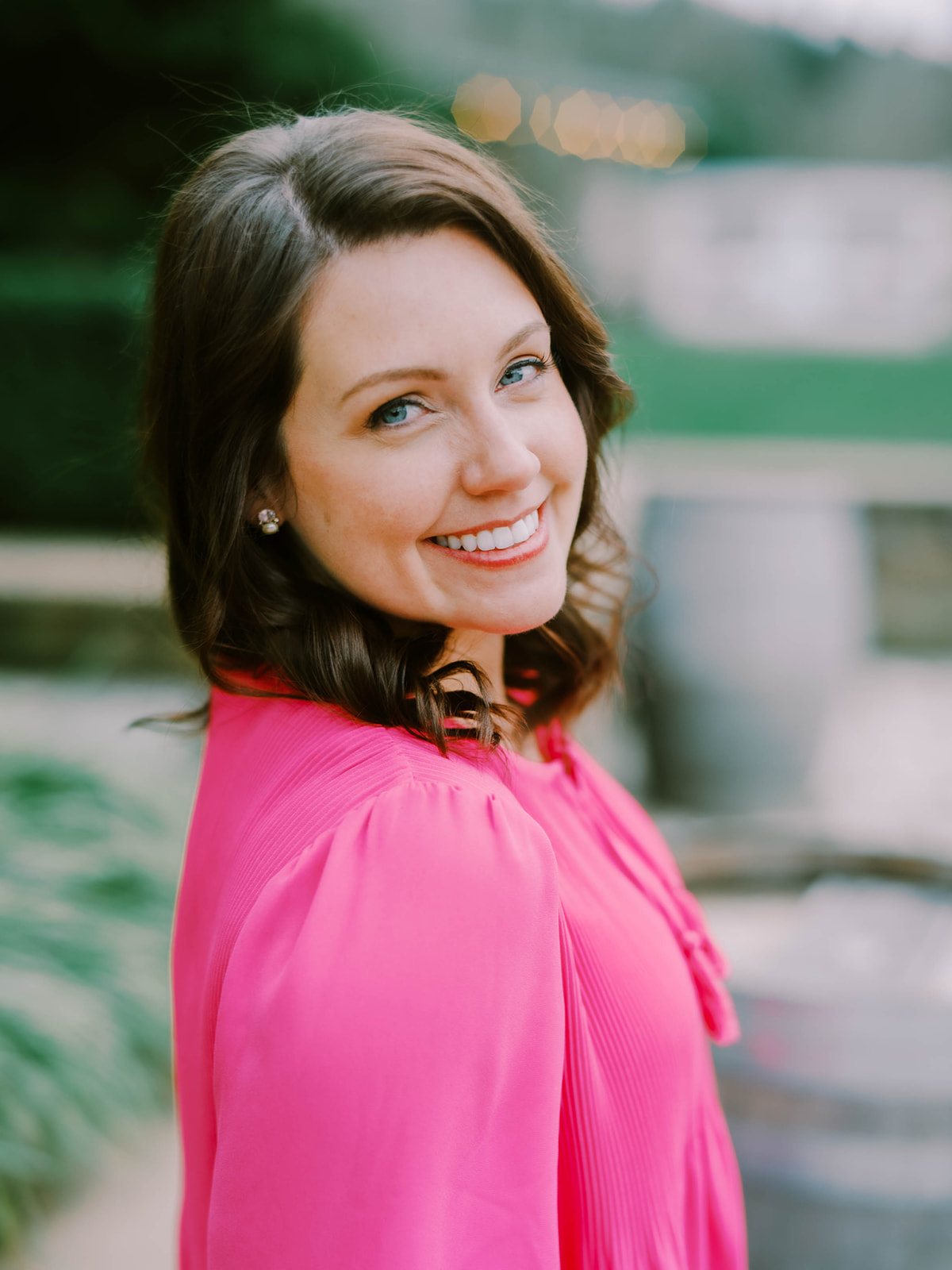 It takes a team to pull off our events!
We would not be able to produce our weddings and events without our talented team of wedding and event assistants and leads; many who have been by our side since we began. You will see at your event that they are a vital part of the event day!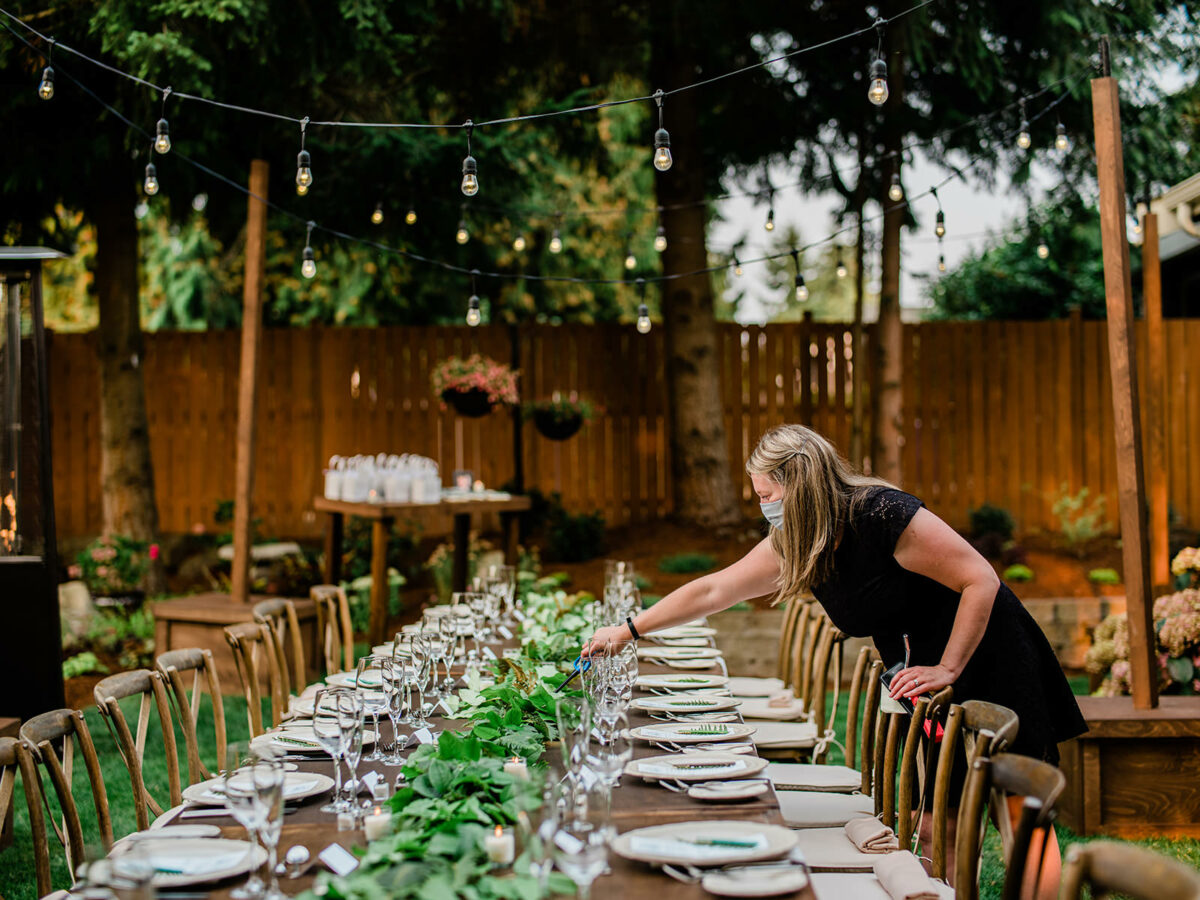 We are always honored when our work is featured beyond our clients raves or our social media and website! Here are a few of our favorite features.
Being of service to not only our clients but to our wedding and event industry is what fuels our day. We take pride in being an active member of the professional organizations within our industry and are always honored when they recognize our work as well. 
Read more of what our clients have to say about working together on their events…
"Thank you so much for everything!! From every small detail to each large logistical moving part, everything turned out the exact way we wanted & exceeded our expectations! We are still talking about what a phenomenal job you did, & how smooth you made the whole wedding planning process for us. We could not recommend you more & know that whoever uses you as their event planner is truly the luckiest."