Classic. Timeless. Simple. Relaxed. Those were the vibes that Shelly and Darren dreamed for their summer wedding at Novelty Hill-Januik Winery. And not to forget plenty of dancing and good wine and beer too! A color palette of eucalyptus green, white and a touch blush set the tone for one unforgettable day!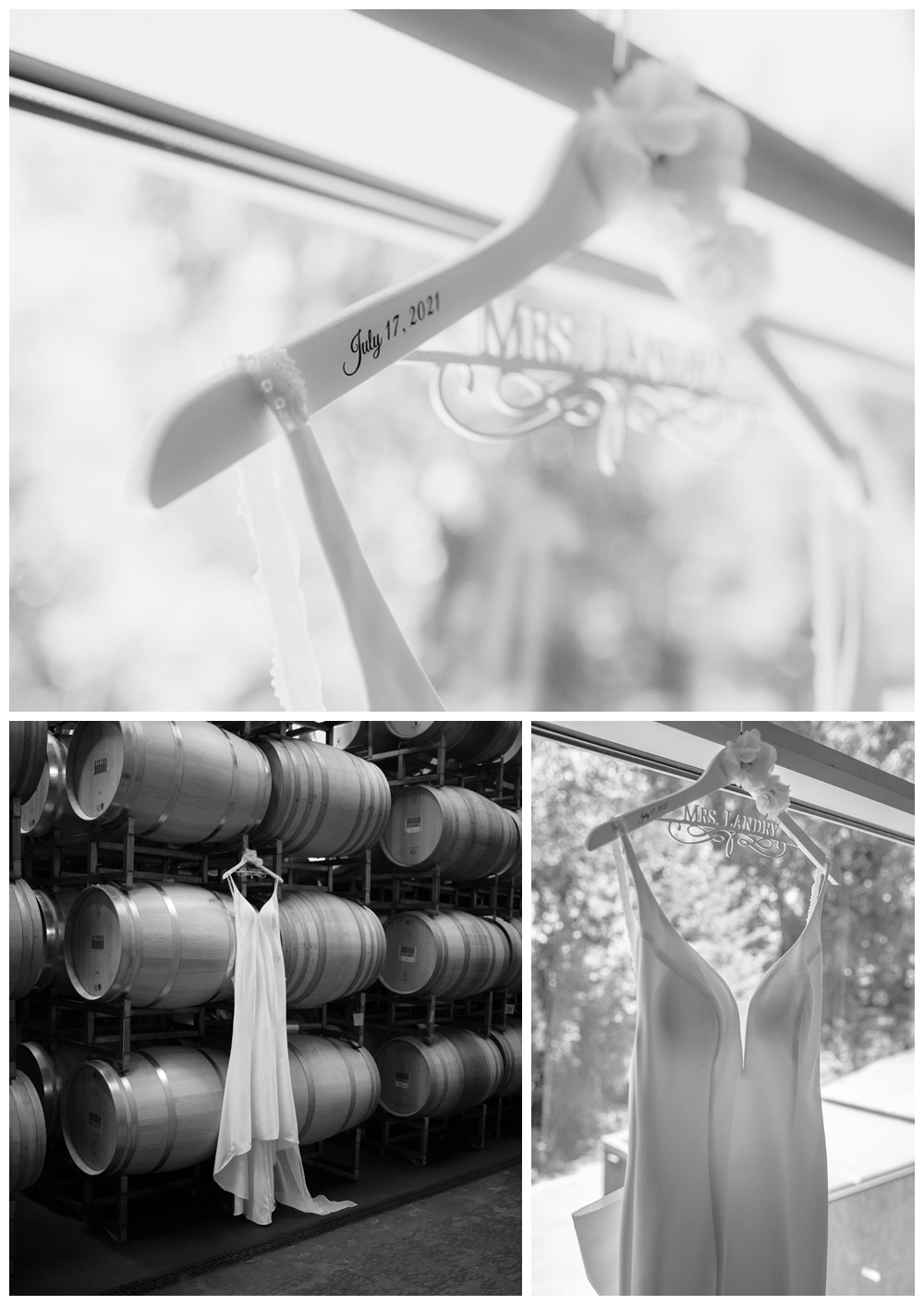 Shelly shared a first look with her father before her and Darren's first look in the barrel room. The best!
Fun fact about Shelly's family: Her brothers were both involved in the new garden patio construction now a favorite location of ours at NHJ Winery!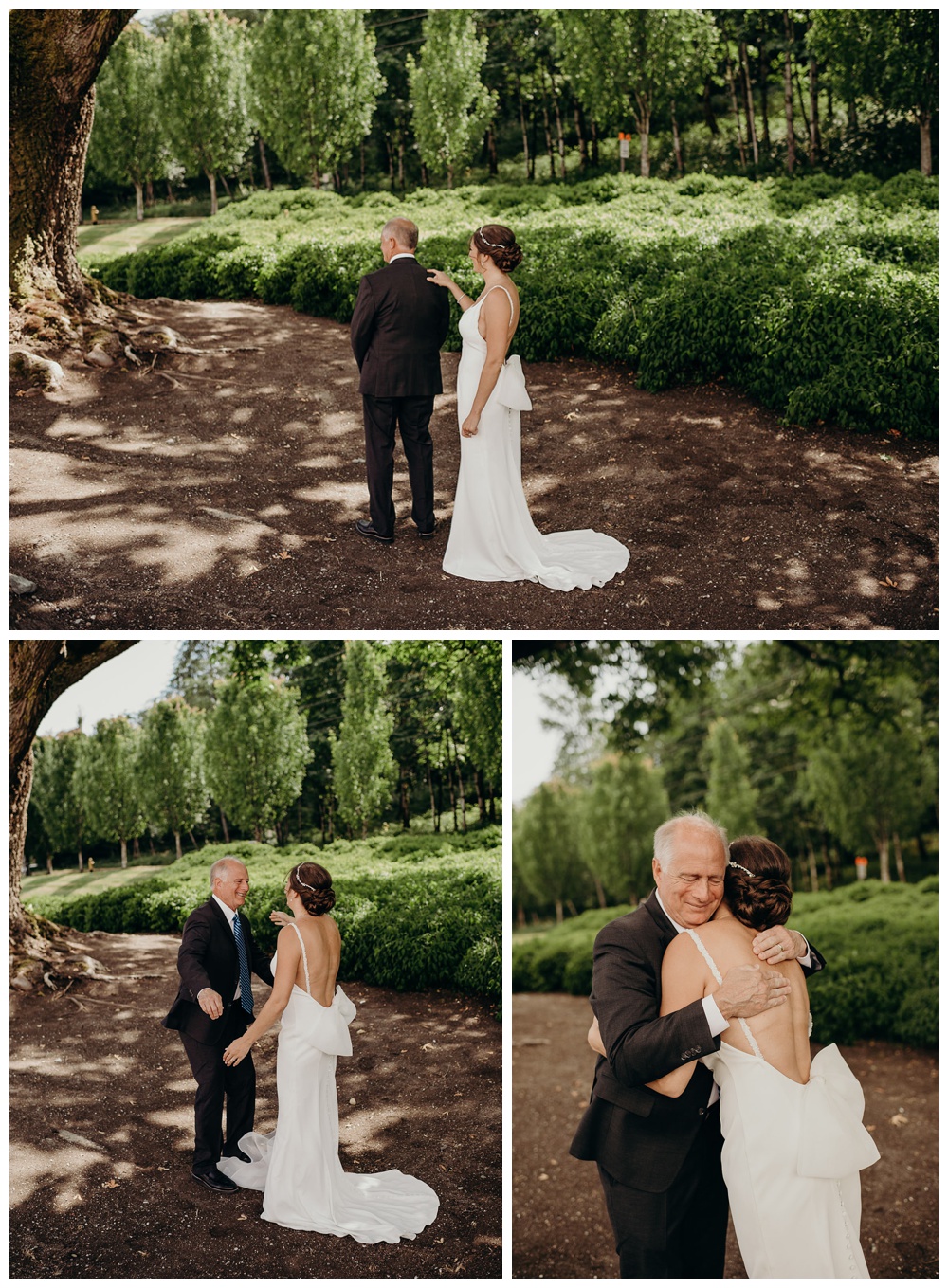 Family played a big part of Shelly and Darren's ceremony as Darren's sister officiated the ceremony. She also stood under the harbor that was built by Darren's brother who had passed away. In honor of his service a chair as wet with his hat and sword in place. A wonderful tribute to his time in service.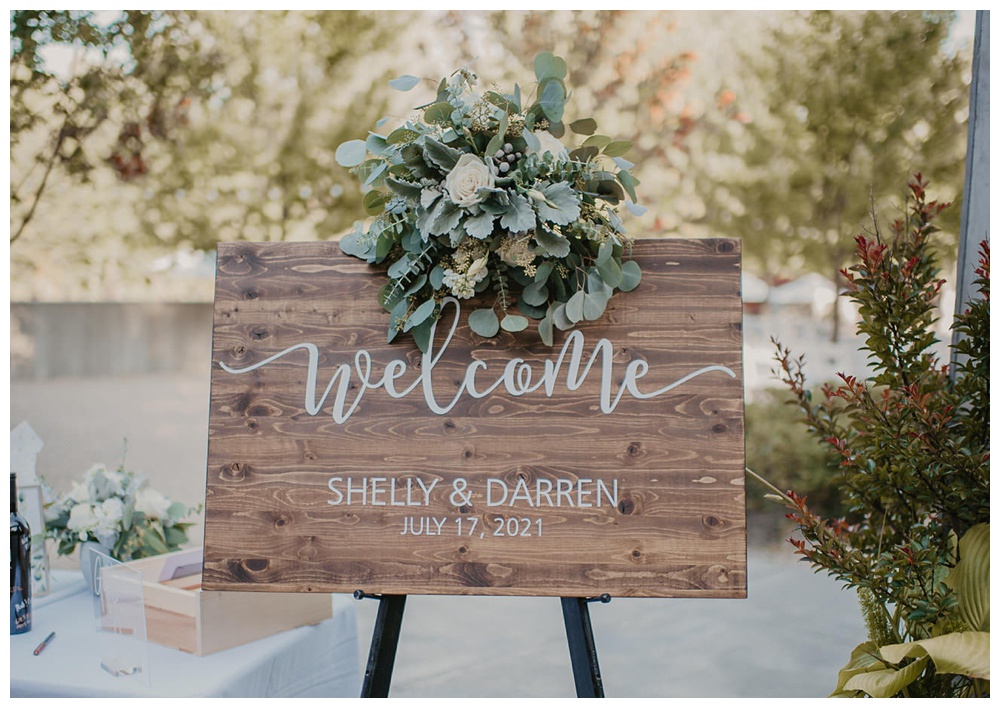 Cocktail hour outdoors was a fun one!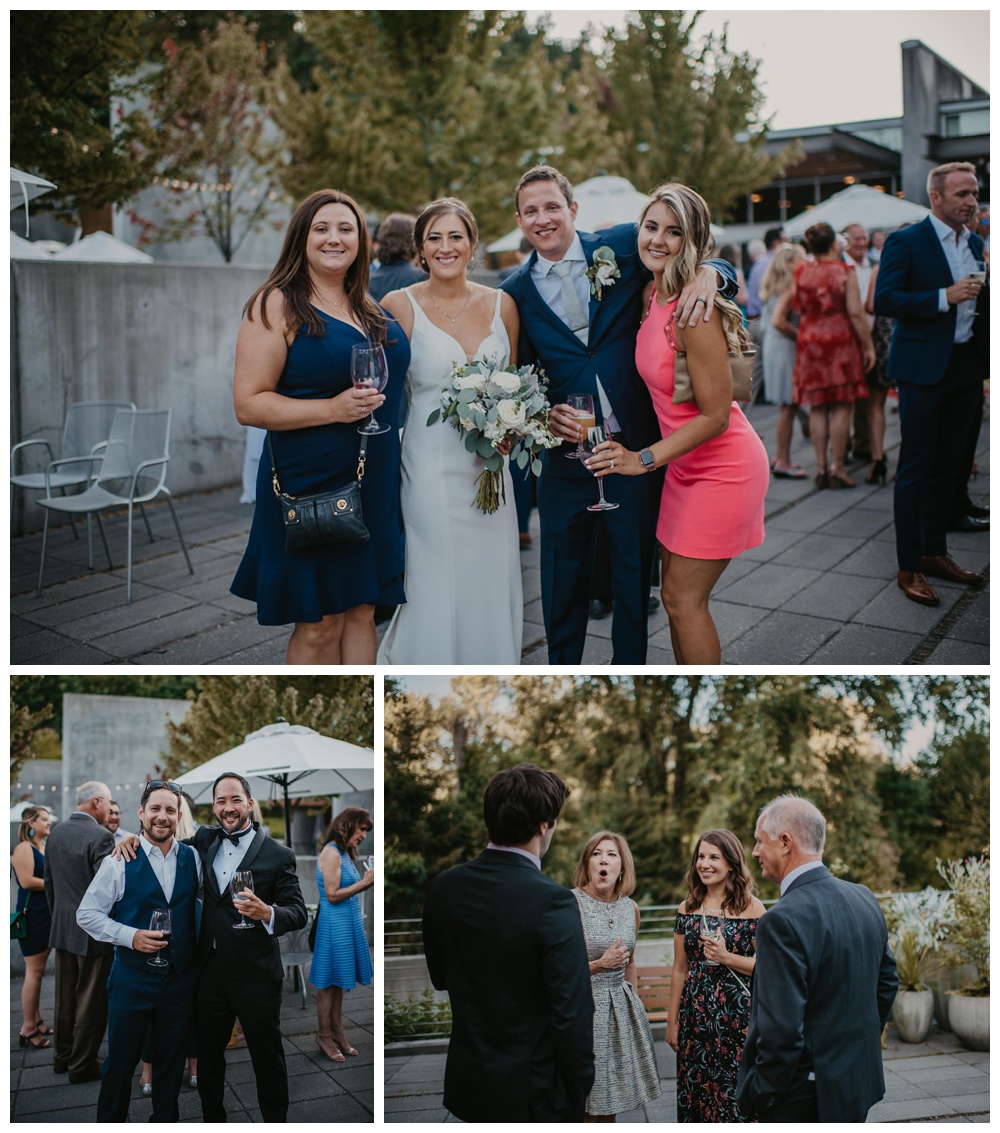 text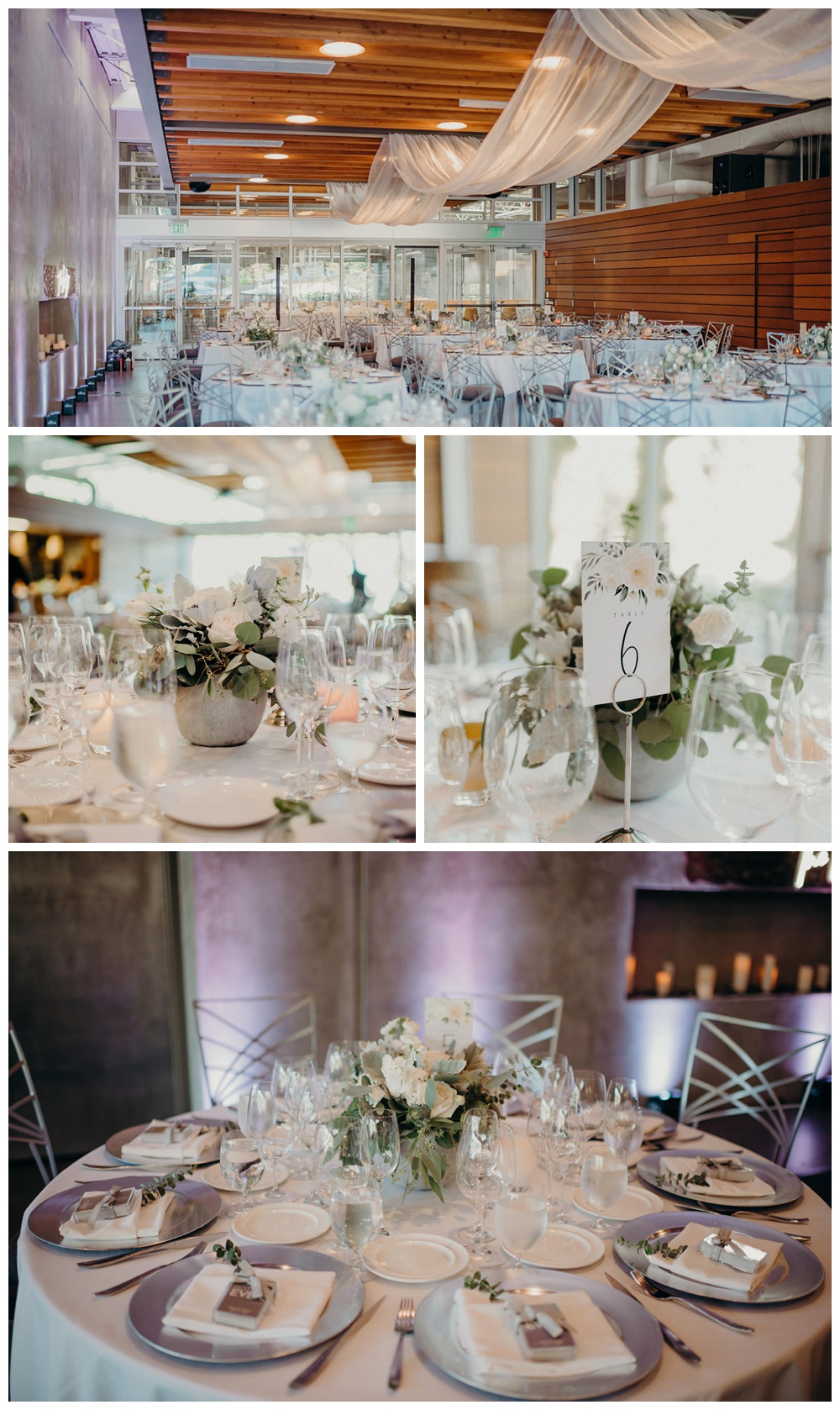 L – O – V – E
Giant letters spelling LOVE set the backdrop for cake cutting, endless dancing and late night pizza!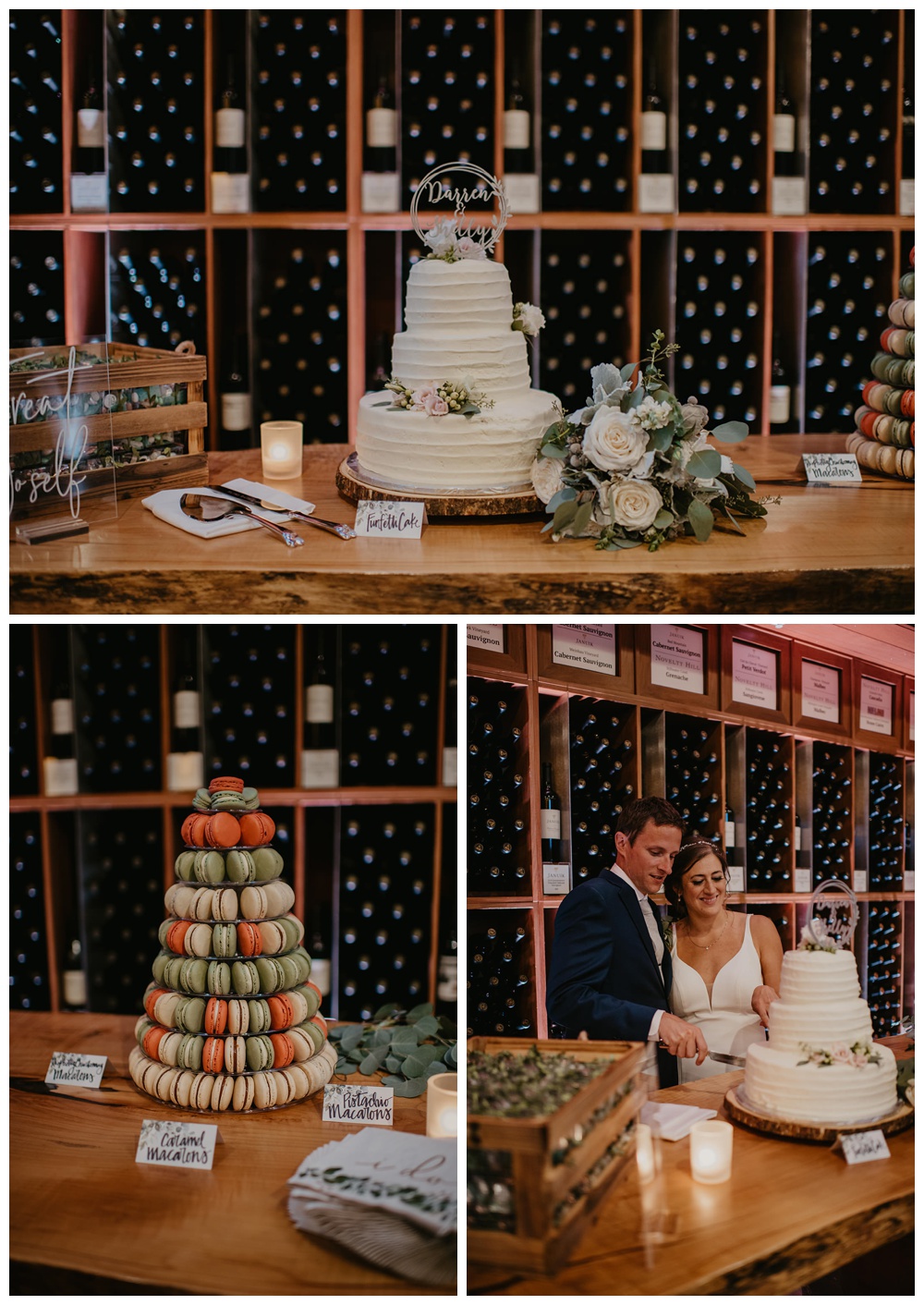 As guests left that evening they headed home with custom playing card and koozie favors to place their favorite seltzer (white claw for Shelly) or beer (Darren's favorite) in. Cheers to Shelly & Darren!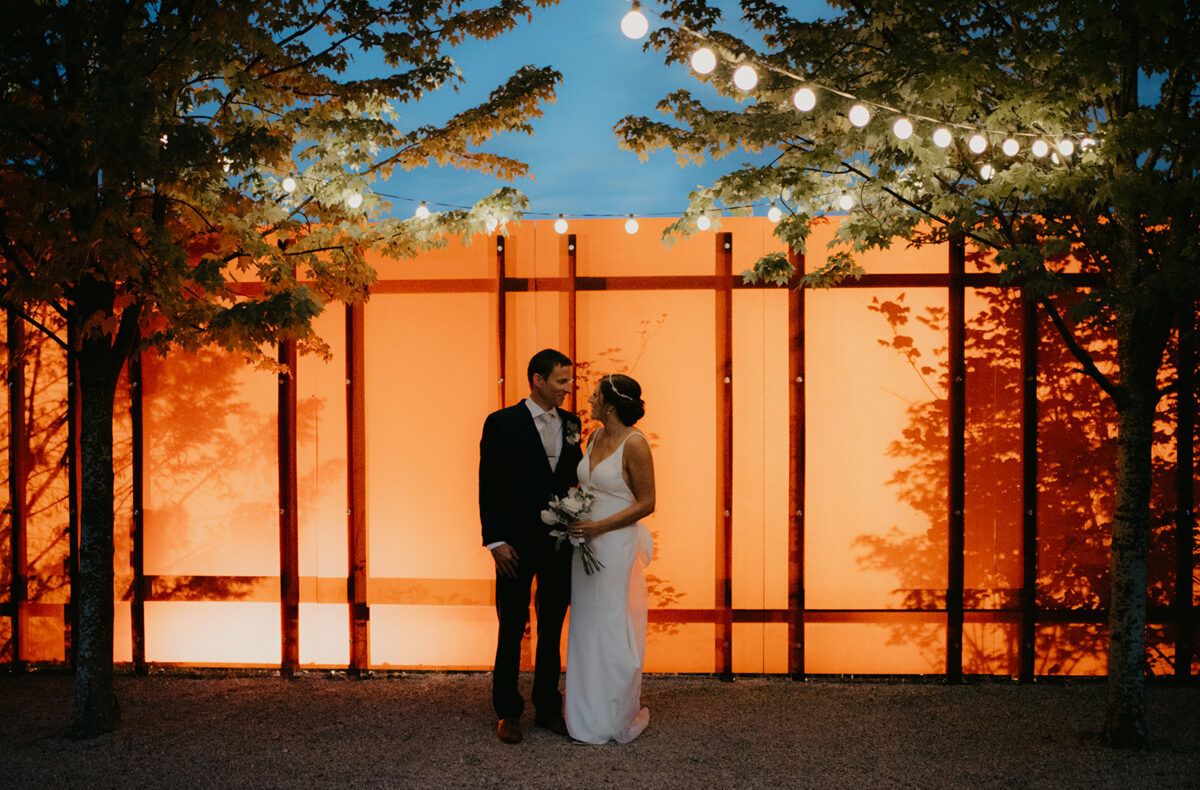 Andrea, Oh where to start…thank you for everything. You truly are the best at what you do. The day went flawlessly thanks to you. Because of you I was beyond calm the day of the wedding & I know I have you to thank for that. You have truly mastered the art of wedding planning & coordinating. Thank you for everything! You're truly the BEST! ~ Love, Shelly & Darren
Wedding Planner: Pink Blossom Events
Photography: Haley Anne Photography
Venue & Catering: Novelty Hill-Januik Winery
DJ: Chris Graves
Floral: Safeway
Beauty: Salon Maison
Bridal: I Do Bridal
Letters: Energia Events
Wedding Cake: Hillcrest Bakery
Macarons: Lady Yum