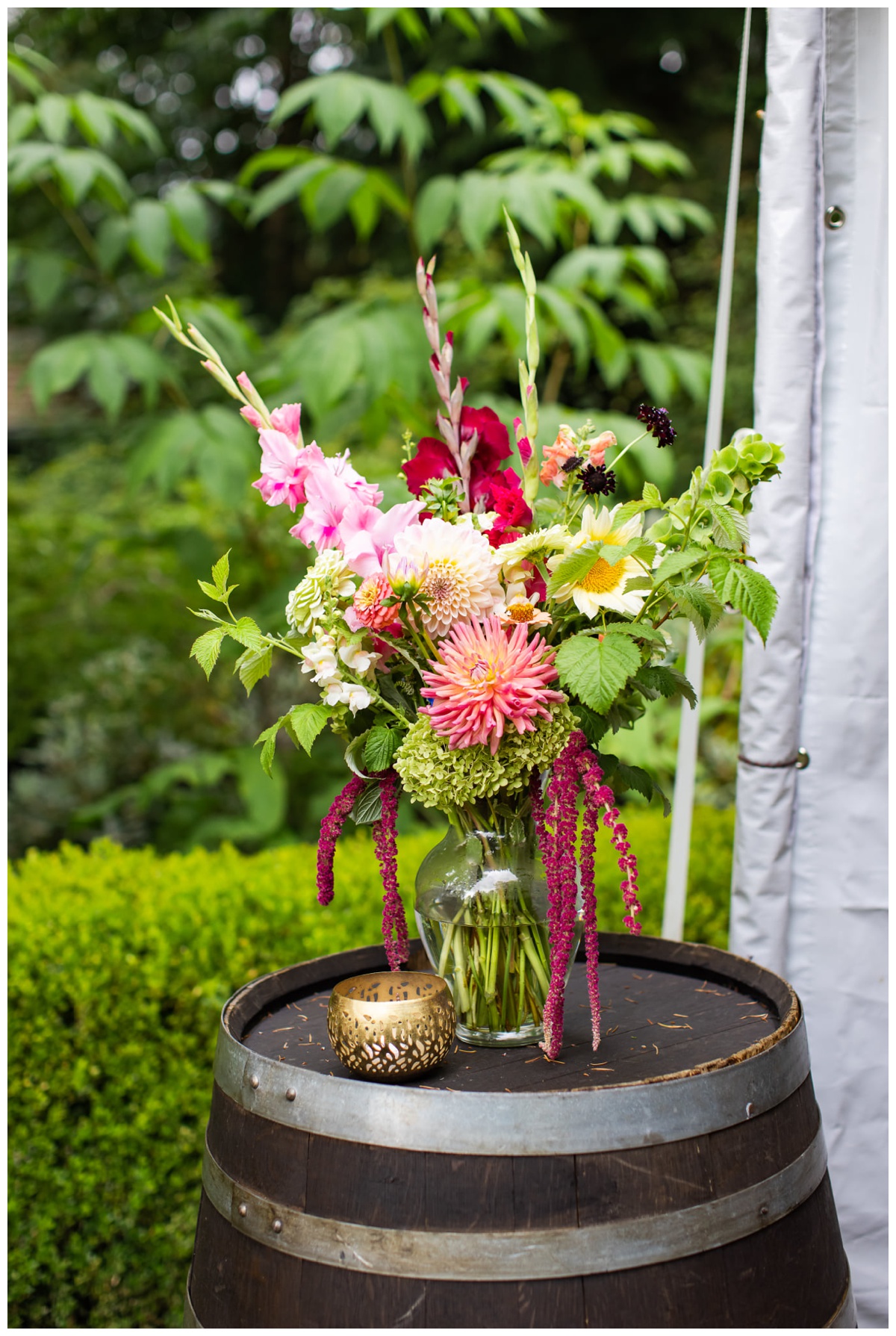 Last summer we were part of one incredible Family Reunion at a private home on the Eastside that allowed two matriarchs of a family to finally meet their great grandkids who were born during the pandemic. They were all thankful to have the adults vaccinated so this could happen as family is everything and it had been far too long since they had all celebrated together. And with the unpredictability of the weather a tent and flooring was laid to ensure everyone stayed dry that evening.
As an added bonus one of the family members, Jennifer, drove up flowers from her farm, The Flowering Farmhouse, to Woodinville where the family reunion was held. The reunion started with family photos, lawn games and tray passed appetizers.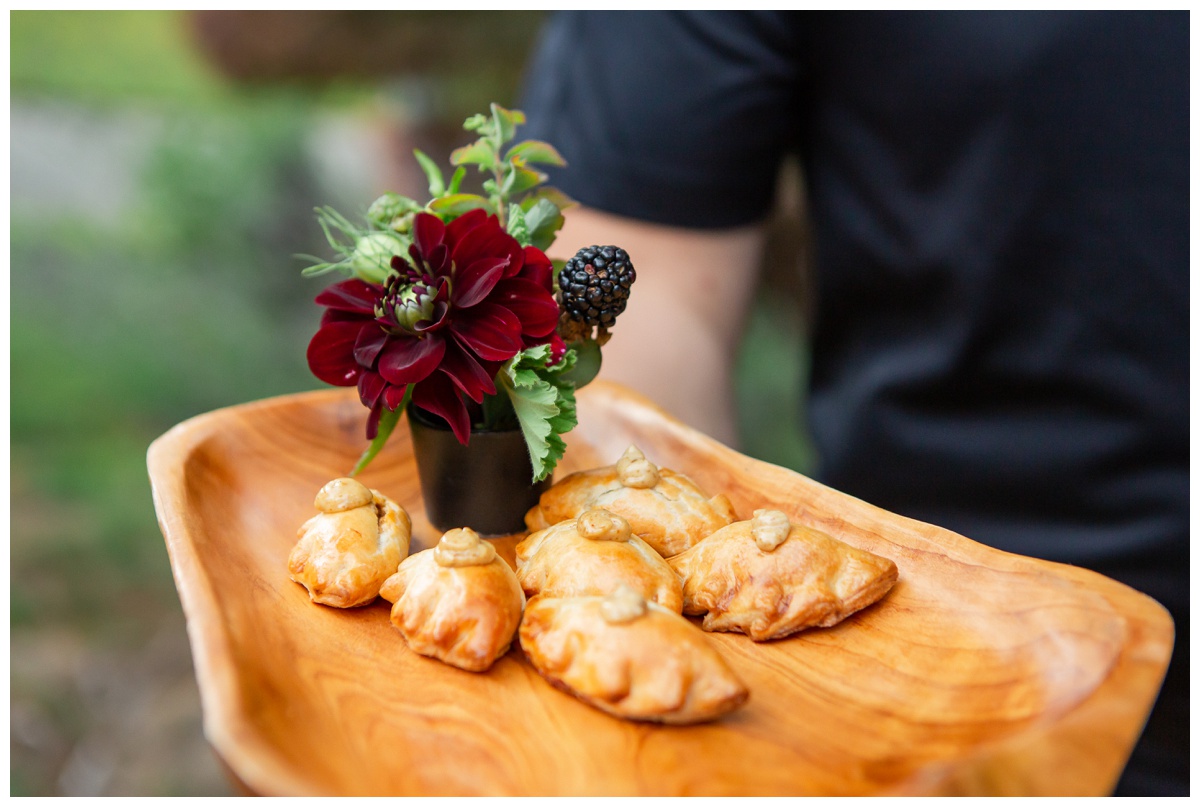 A full bar full of all their favorites!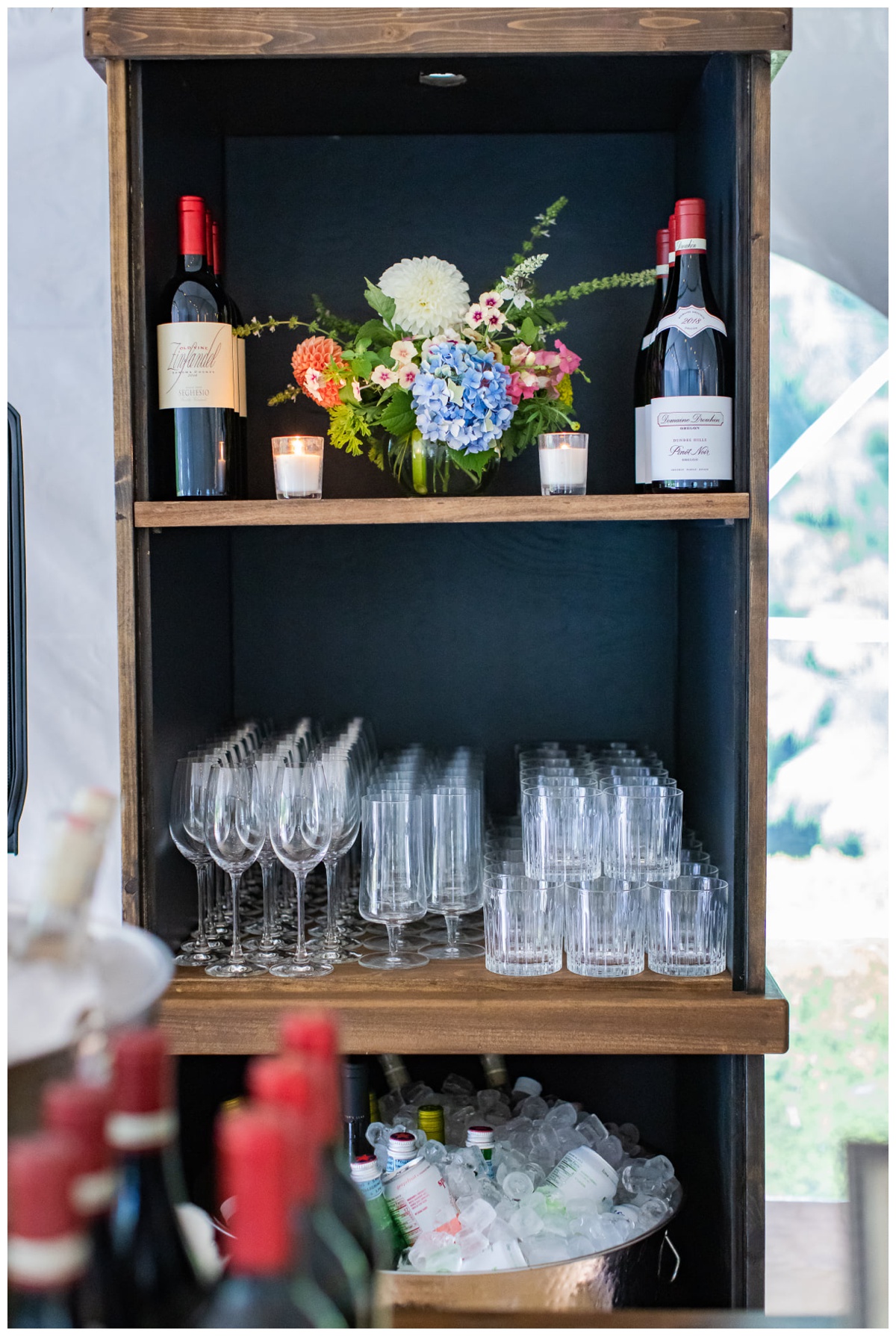 Family members took their seats on vineyard farm tables set with a cobalt blue panama runner, glowing votives, blue and green cut glass goblets and lush garden flowers in all the colors of summer in anticipation of the Family Style Dinner to follow.
Watching from afar one couldn't help but take joy in all the laughter, conversations, hugs and tears that flowed throughout the dining tables as they enjoyed one incredible meal together for the first time in over a year.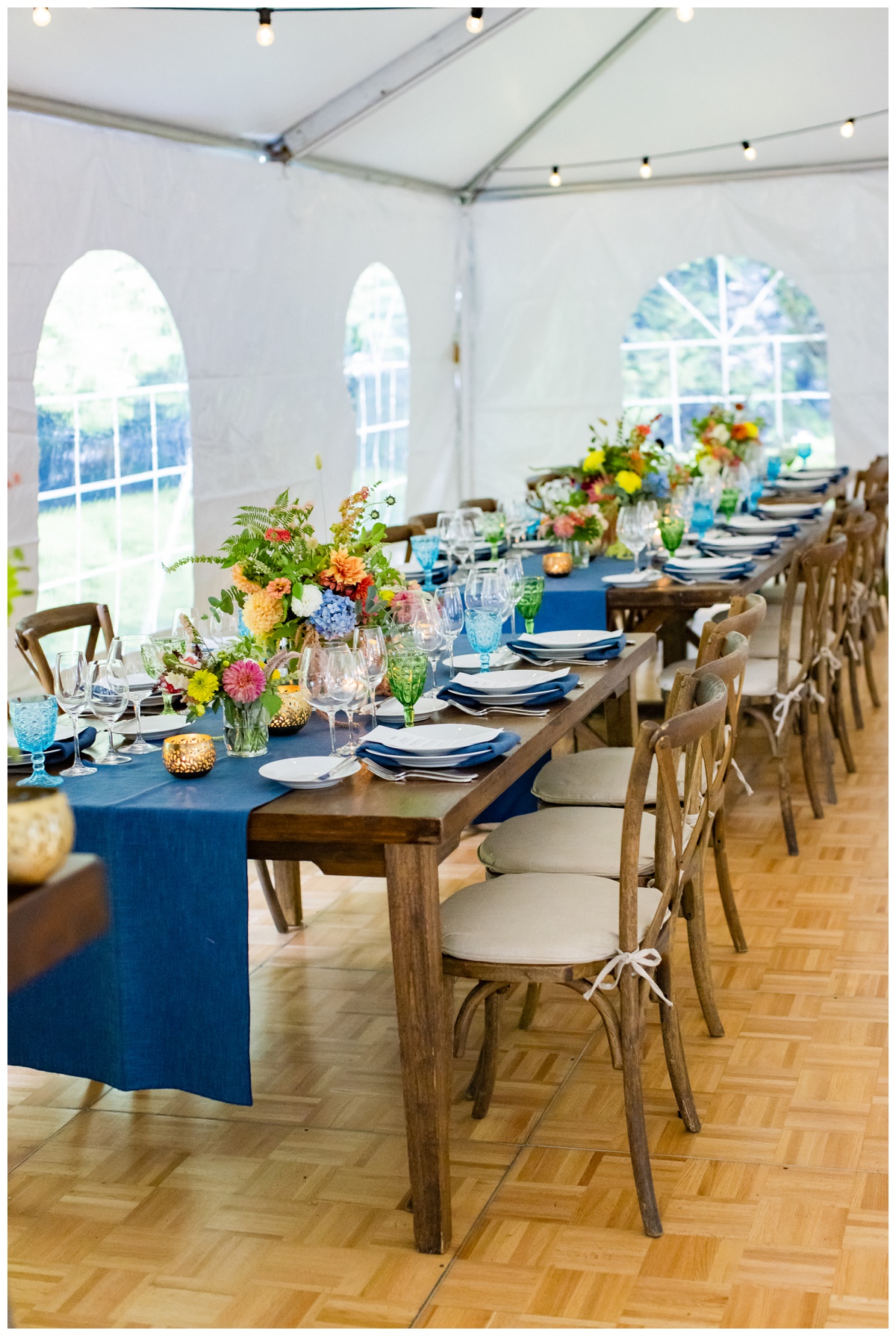 To end the evening a Dessert Bar opened and family members enjoyed a variety of petite desserts. Meyer Lemon Tartlet,  Peach Streusel Bar, Individual Flourless Chocolate Cakes and a Blackberry Fruit Pie Slab Bar. One sweet celebration!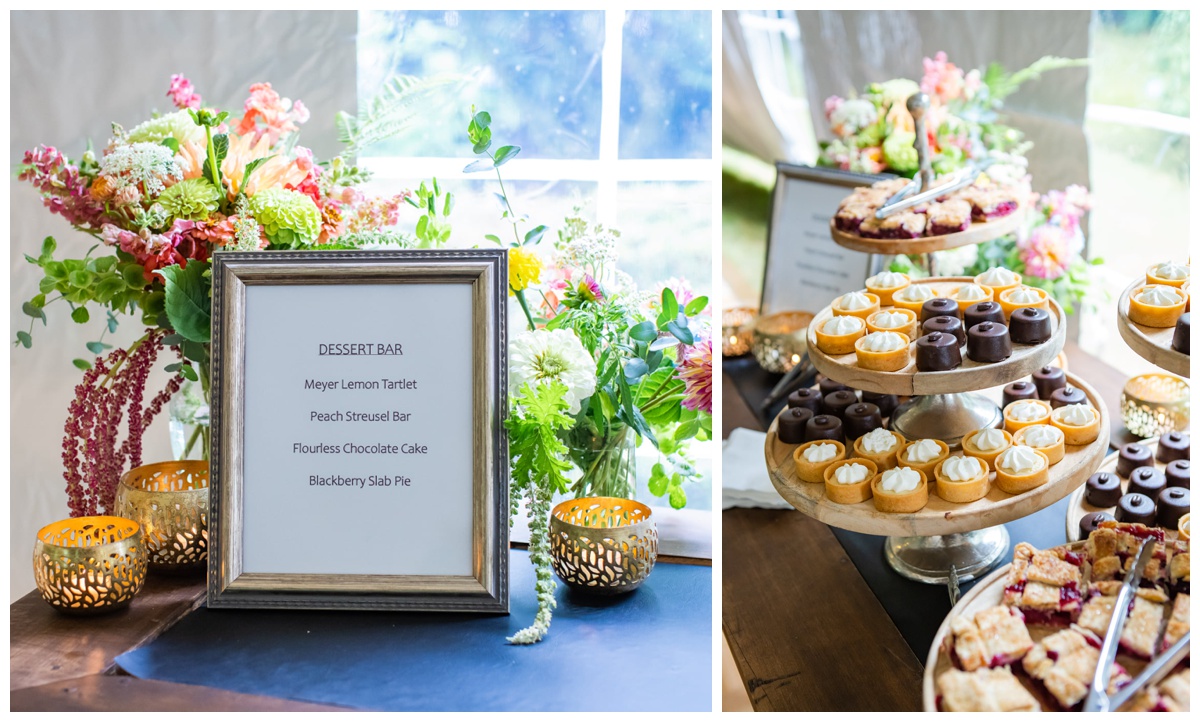 Event Planner: Pink Blossom Events
Photography: Gorge-US Photography 
Floral: The Flowering Farmhouse
Catering: Cameron Catering
Lounge Furniture: Vintage Ambiance
Flooring: Bickner Dance Floors
Lawn Games: Off The Block Games 
Tent & Rentals: CORT Party Rentals
Appreciate you so much, BreeAnn! We are your biggest fans! ~ Katherine