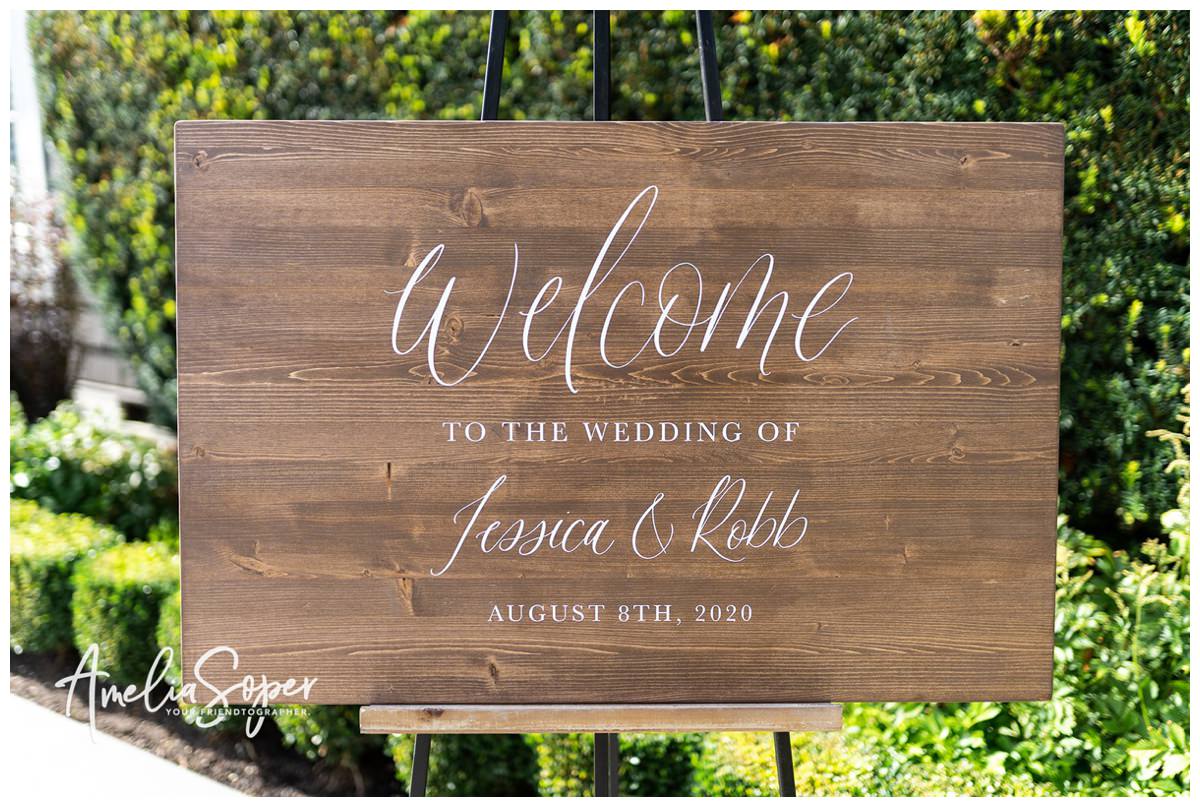 COVID-19 had a way of changing plans and Jessica and Robb were not along. Having supposed to have been in New York with their girls on their 18th month anniversary Jessica and Robb found themselves enjoying another night in. Robb told Jessica there were dressing up that night like it was a date and he was cooking her dinner. Long story short they were engaged by the end of the night and eager to plan their wedding the summer of 2020.
Riding the pandemic roller coaster they moved their wedding from a local venue to a friends backyard in Medina where they could celebrate safely around an intimate group of family and friends.
As guests arrived that afternoon, masks and all, Robbie Christmas played. Keeping a traditional look Jessica chose white floral with plenty of greenery to fit the Pacific Northwest backyard.
It was a blending of two families as Jessica and Robb said their I Do's as it not only married the two of them but Robb's three children and Jessica's daughter who would now be family.
The celebration kicked off with lawn games and champagne before friends and family sat down for a blessing followed by the opening of a buffet. Toasts, cake cutting and a formal first dance were soon after. While dancing wasn't on the books – darn pandemic – the wedding day was simply everything they dreamed it would be and more as love always wins!
Dear Andrea,
Cannot believe it has already been a month since your wedding day. And it was absolutely fabulous because of you. We cannot tell you how much we appreciate all the work you put into our big day. Robb and I could not have done it without you!!
Love,
Jessica & Robb
Wedding Planner – Pink Blossom Events
Photography – Amelia Soper Photography
Venue – Private Home
Hair & Makeup – Anne Timss Makeup and Hair
Wedding Gown – The Dress Theory
Daughter's Dresses – Lulus
Groom & Son's Attire – J.Hilburn
Floral – Fena Flowers
Cake – Seatown Sweets
Rentals – CORT Party Rental
Stationery – Sablewood Paper Company
Favors – Fran's Chocolates
Musician – Robbie Christmas