Spring 2021, the floodgates have opened. The wedding and social event industry in the Greater Seattle area has gone from a small trickling of celebrations in 2020 (thanks, but not thanks COVID-19) to a million miles an hour. Events are happening and inquiries are coming in stronger and faster than pre-pandemic levels as people are eager to celebrate both this year and in the year ahead in 2022! While our industry is thrilled for weddings and events to return as we've been waiting to get to this point since March 2020, the post Pandemic event world has changed and the wedding and events industry is doing it's best to come back to life as smoothly as possible.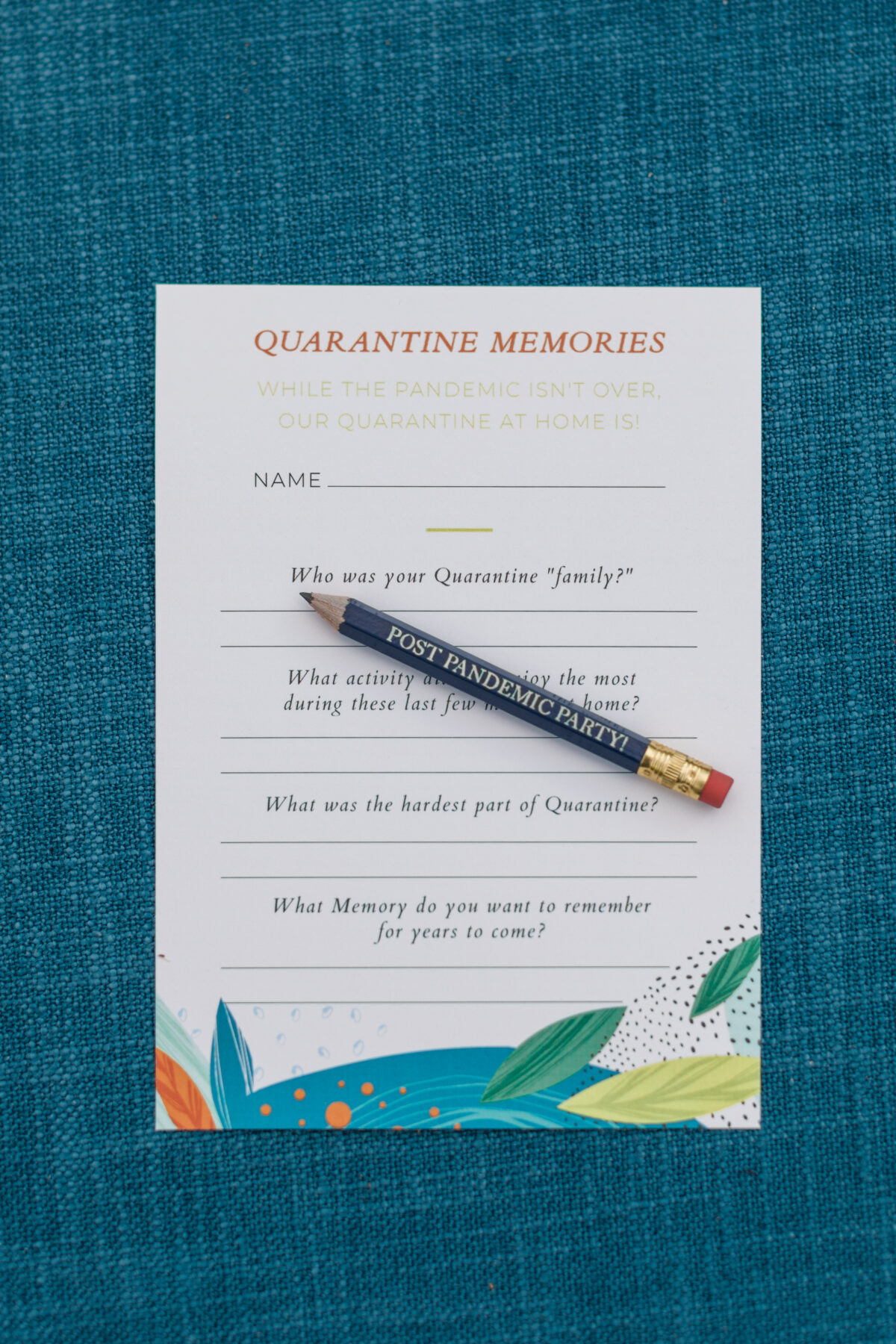 Weddings & Events are Back!
Couples who had postponed their wedding in 2020 are finally able to move forward with their wedding plans and are locking in final details for celebrations throughout this year. Families are eager to lock in celebrations that were put on hold and simply celebrate life with friends and family whether it being Birthday Parties, Post Pandemic Family BBQs or getting a chance to Celebrate a Life lost during this time. In addition, newly engaged couples are worried that dates will soon be filled and are frantically locking in dates, venues and vendors in both 2021 and 2022.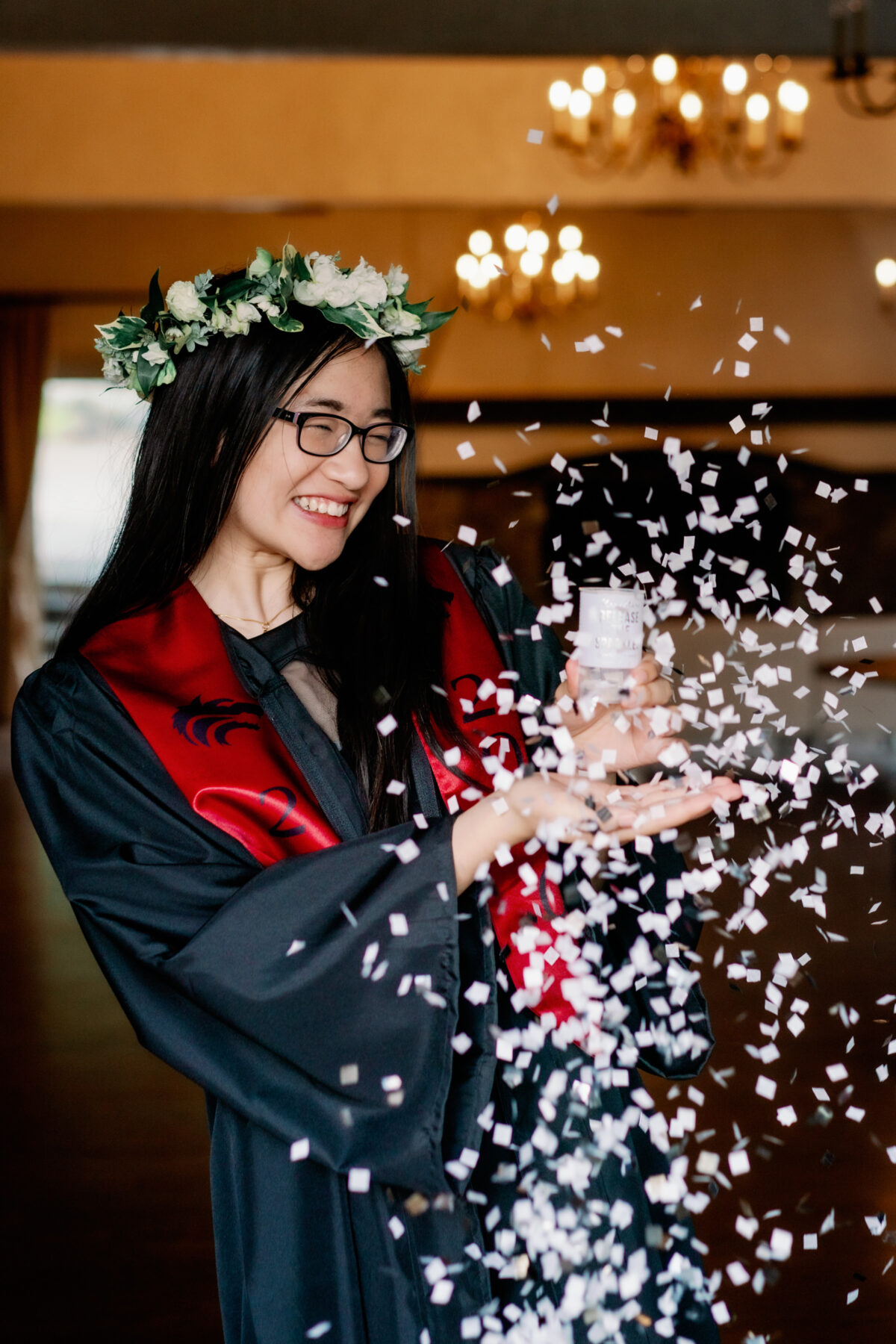 While most people outside of the wedding and event industry see the front of the house I thought it might be helpful to give you a glimpse of behind the scenes and what is currently happening.
As a wedding and event planner we are used to working with a large volume of events and juggling a constantly full inbox plus meetings throughout town however this time it is different as the pause in the industry caused everyone to kick off planning at the same time. Pre pandemic, bookings for weddings and events would come in throughout the year, always heavier post Holidays, but making for a balance of the planning schedules for each event. However this time inquiries and the interest in planning has all happened at once – hello spring 2021. Clients we've been working with since 2019 and 2020 that chose to reschedule dates to 2021 and beyond having been excited to resume planning that was put on hold for 10+ months. We have been working together since the New Year revisiting plans and revising for the celebrations to come in the year ahead. At the same time weddings and events for both 2021 and 2022 are booking and planning at speeds we've never seen. Typically we are planning events that fall within a year to a year and a half away but this time we are planning events that should have taken place in 2020 as well as new events for 2021 and 2022 that are all at the same starting point. While we can't complain it's definitely a full and rushed start!
As planners we get an inside look at every aspect of our industry and have firsthand knowledge of what we are experiencing working with venues and other vendors but not everyone gets this viewpoint. Here are just a few examples of what we are hearing as told by some of our most trusted industry pros.
Floral
Things to consider as you work with your florist as told by Flora Nova Design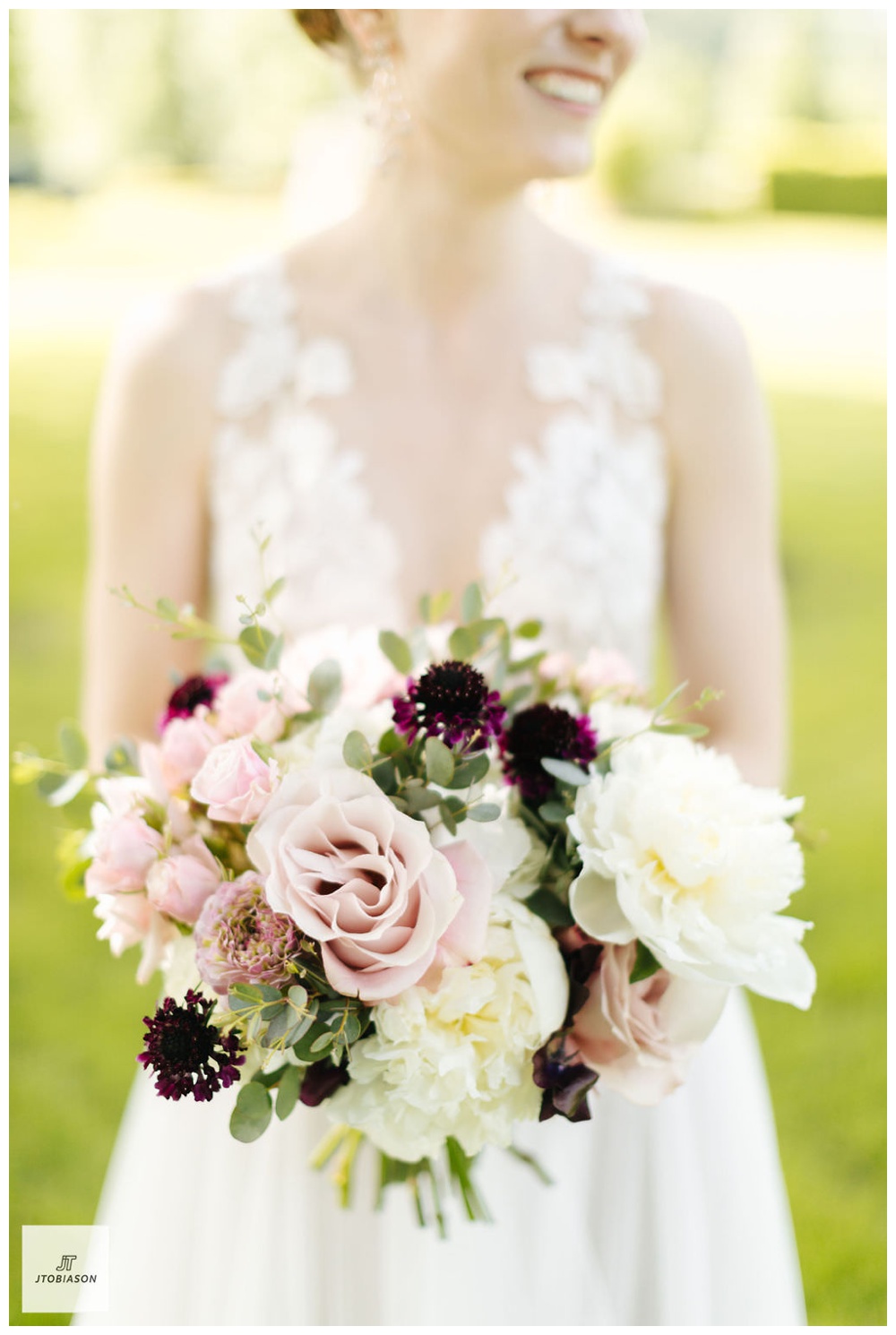 ~ We are seeing shortages and therefore pricing increases throughout the floral supply chain. It affects basic staples like white hydrangea, specific blush garden roses varieties, and favorite vases we love to use – just to name a few.
~ Just a few weeks ago we were not able to get a single stem of white hydrangeas: an item usually available abundantly and stocked generously at our local wholesale markets. We needed to sub with white roses and white stock – not the same look but it worked.
~ We are used to ordering specific rose varieties from our suppliers and keep a list of preferred colors, growers, and variety names. Repeatedly we are told that these varieties are not available which keeps us scrambling for possible replacements.
~ One of our favorite glass centerpiece vases, which is our go-to for low designs, is out of stock until August.
~ The list of shortages is long. It's been a frustrating experience. Because of the shortages we see a 20% (and even up to 50%!) price increase on supplies. Customers need to be aware that pricing of wedding flower orders placed in 2020 or even in 2019 will need to be increased.
~ The reasons for the shortages are manifold: I read that some farms have gone out of business. However, the majority of farms were simply not able to maintain their staff to plant the necessary crops in 2020 (because of the shut downs), therefor affecting supply this year. South-American farmers even switched to the much more lucrative farming of cannabis – a crop in high demand throughout the pandemic.
We hope that this situation will normalize by 2022, but for now we need to roll with what we have.
Tenting & Rentals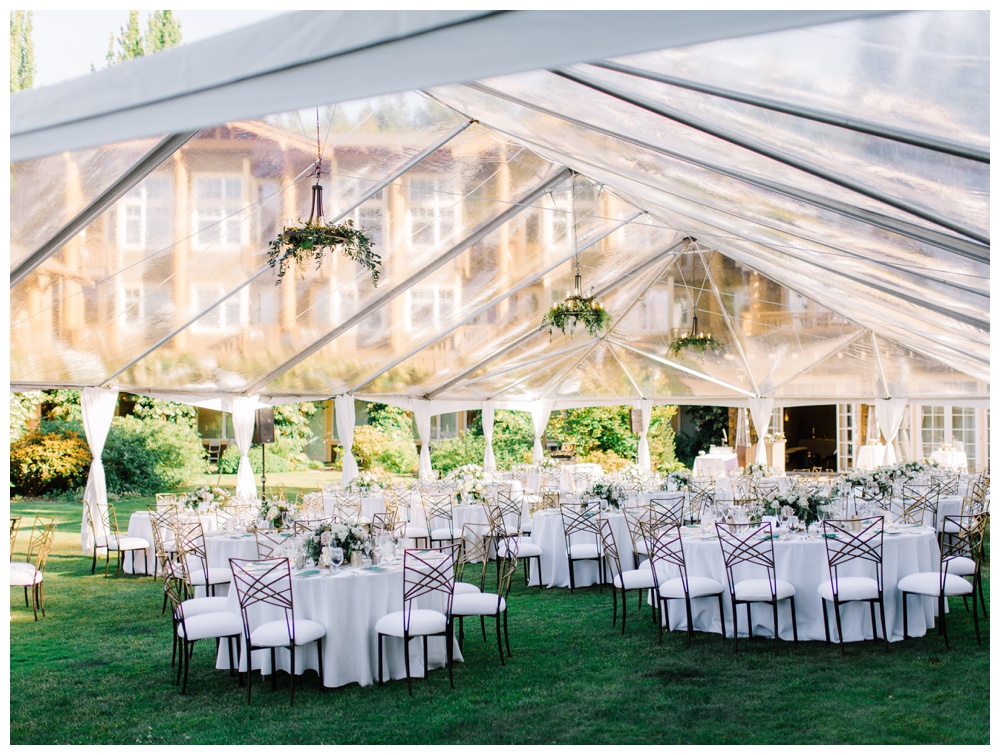 ~ For drivers in the rental industry it's more than just driving a truck and dropping off some equipment. Most times it also includes setting up and breaking down tents, flooring, and more. It's more of an installer job. The need for delivery drivers has increased during the pandemic with more and more people having items delivered to their homes through companies like Amazon, UPS, FedEx, GrubHub, and UberEats.
~ As the season is ramping up and mandates are reducing, more and more people are ready to plan events which means an influx of rental requests – from both regular account customers and consumers. Adding sales associates to help with the demand will impact our success but with everyone else in the industry trying to ramp back up, the talent pool is either getting hired elsewhere or those previously in the events industry have moved into different industries like technology, real estate, and insurance, to name a few.
Everyone Wants a Tent!
~ From the beginning of the pandemic we knew that tented weddings and events would be the first type to come back. An outdoor environment is the least restricted option in terms of the regulations for COVID and many guests are more comfortable being fully outside.
~ Because of this demand, the availability for tents is getting reserved much sooner than previous years. We anticipate seeing the surge of outdoor weddings and events last for a least a few more years, so reserving tenting well in advance of the event date is going to be important for all customers.
~ The important part to remember about tenting is that the installation requires a specific skill set of labor that has the proper training. Which in turn means that across all rental companies, there are only so many tents that can be setup in a day with this skilled labor force.
Supply Chain Shortages
~ We are seeing delays in product arrival across the board, but primarily in the tenting and lumber industry. Tent manufacturers have been running in overdrive this year to support the demand for outdoor space. Requests that would have been fulfilled in 3 weeks in 2019, are taking up to 18 weeks in 2021. In addition, lumber has been in high demand and the price has surged this year, which impacts the larger projects where the buildout includes a lumber subfloor.
Stationery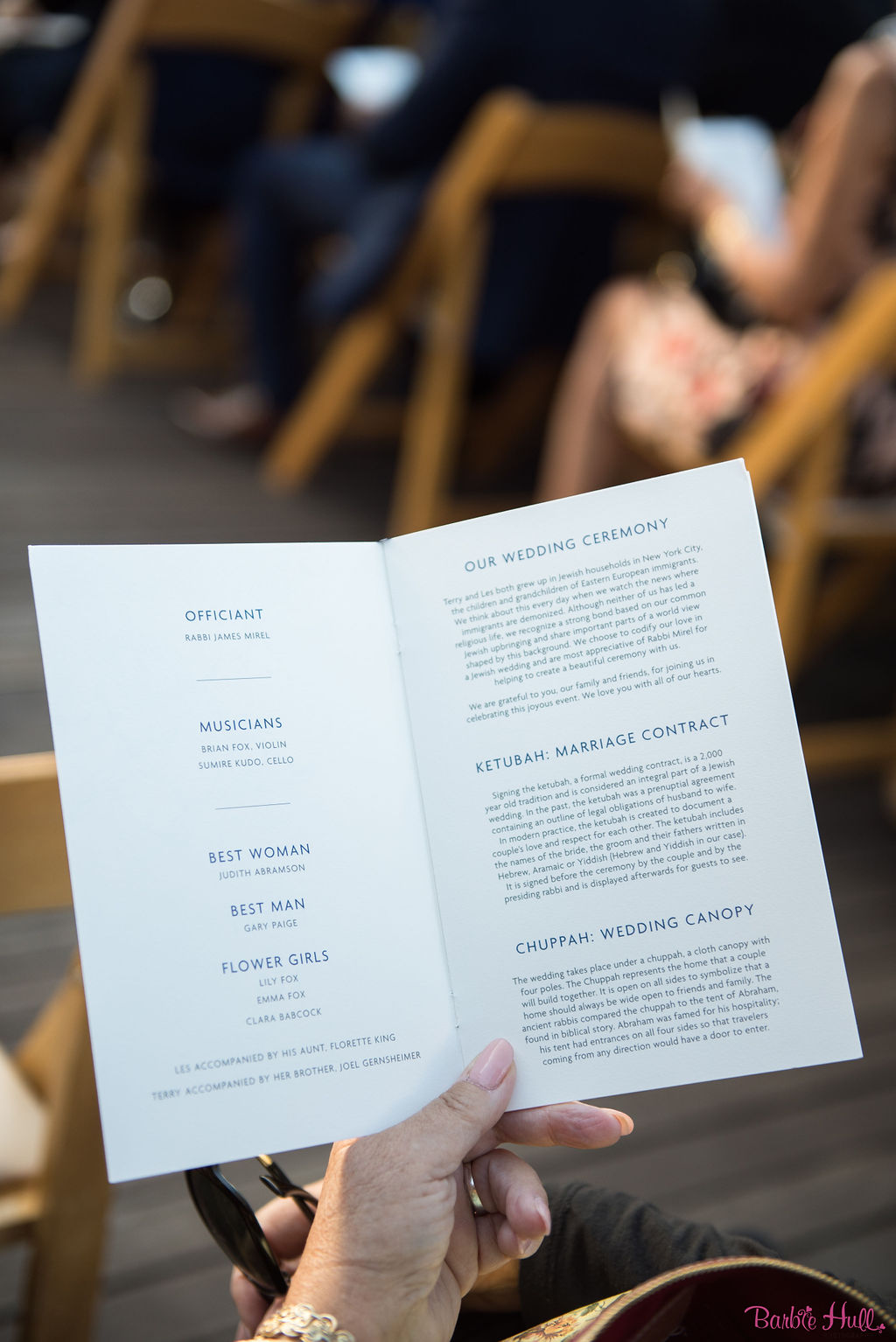 SO many things are different this year than last year! Besides being overbooked for everything due to postponements from 2020 and new clients/income for 2021, there are definitely some stationer-specific differences: PAPER SHORTAGES.
Almost every colored paper out there is backordered until the end of June or beyond, especially the popular colors of 2020/2021 like muted greens, dusty rose, dusty blue, et cetera. Cotton paper (a favorite for letterpress) is in very high demand and is also backordered through a lot of print vendors. Paper mills are facing unprecedented shortages of supply and employees. Our production partners for wax seals, ribbon, and more are struggling to keep up with demand. I've had to source 5 or 10 sheets/envelopes from multiple vendors and colleagues just to get enough in hand to make a project work!
Wedding Cakes & Custom Desserts
Honey Crumb Cake Studio owner Carla shares how the event world has changed for her team post Pandemic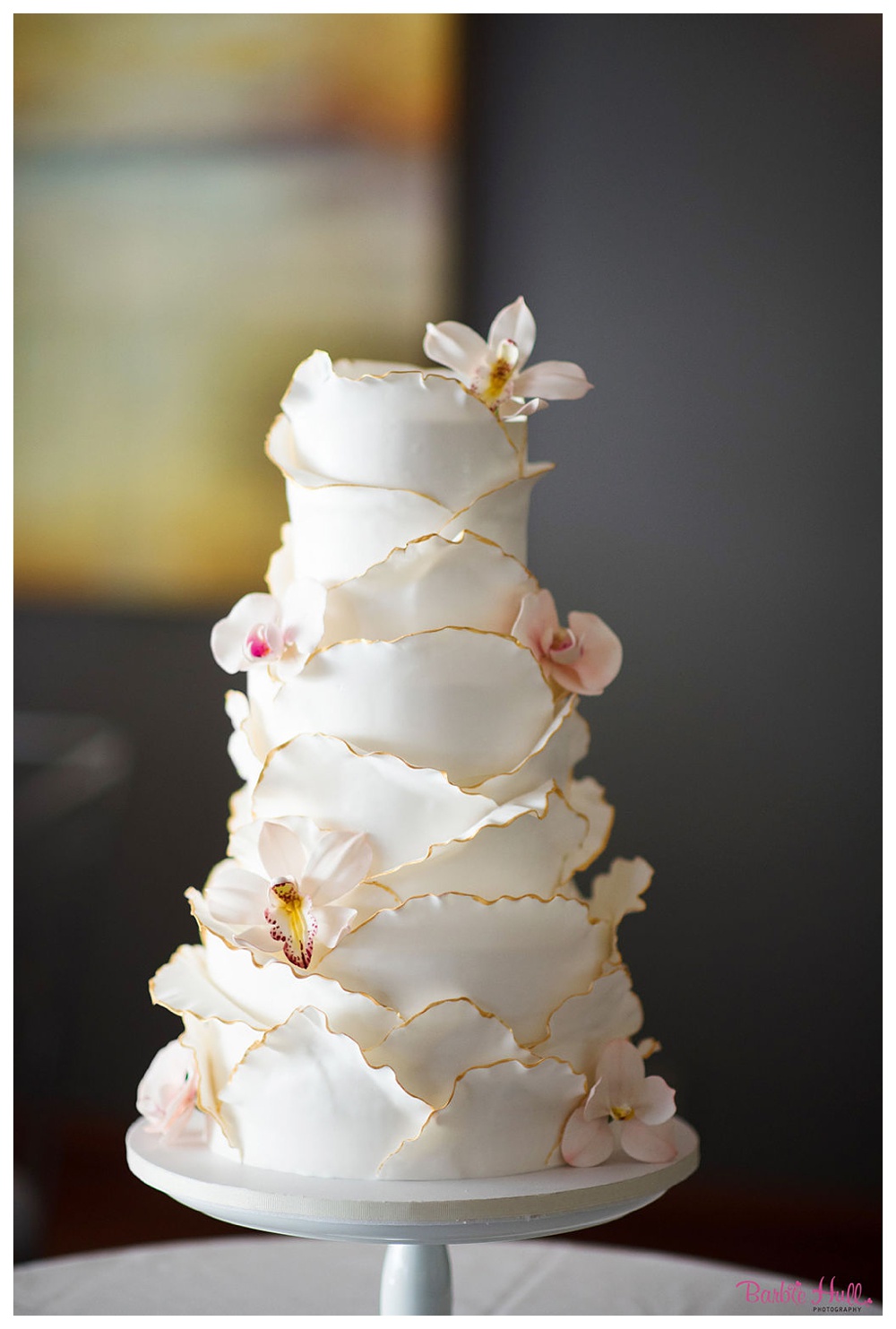 ~ Our calendar for summer 2021 is DOUBLE booked. 2021 includes new orders, plus last year's postponed weddings.
~ Lots of shuffling around on the staffing front — we are now actively trying to recruit new talent for the summer workload, but the pool of qualified people has definitely shrunk as people found other jobs after being laid off during the Pandemic!
~ There will be no in-person tastings at Honey Crumb for the foreseeable future. Given the possibility of viral variants, we're playing it as safely as possible. Tastings will still be "pickup only", and we offer a complimentary Google Meet consultation ONLY for those clients who are looking for a custom-designed Fine Art cake.
~ In 2020 we added a whole new catalog of Micro-Wedding Cakes to our range last year, and those designs have been selling. We'll keep that range available in the long-term, so that even as weddings open up, couples can still choose to have a beautiful cake to display and cut (and we can add a separate kitchen cake to the order for larger guest counts).
Beauty
Salon Maison, a look before Hair & Makeup is applied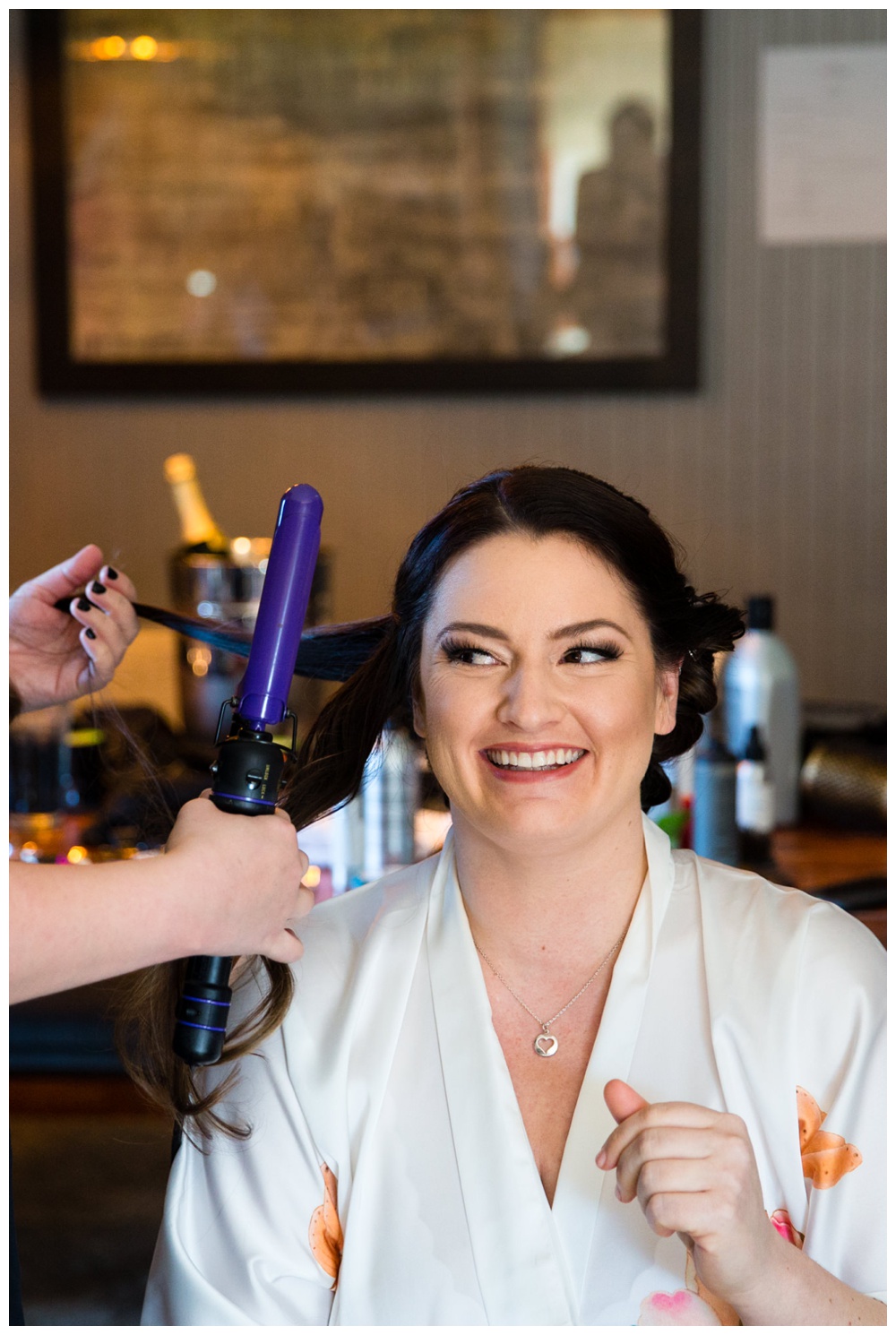 ~ Finding people to come back to work is nearly impossible. We are paying the most we have ever paid consultants plus doing sign on bonuses and bonuses for our existing consultants to keep them working extra days or longer days.
~ People are still getting covid and have to quarantine or not work while they get testing. This makes it very hard for scheduling. For example, we may have 3 consultants scheduled and 1 is exposed to covid in her personal life and has to not work until tested which takes them off the event schedule.
~ Keeping up with all the emails and calls has become almost impossible. Postponed brides from 2020 who were already contracted for a new date this summer but are now wanting to move up their dates so we have to start the booking process all over again and find them a pre date. We are having 4 times the work and not passing any new costs on to our brides. Plus all the new inquires for new bookings because we are dealing with our existing brides. It's a lot but if people have patience we will get to you!
~ Not to mention supplies aren't as easily accessible. Everything is sold out for weeks.
Photography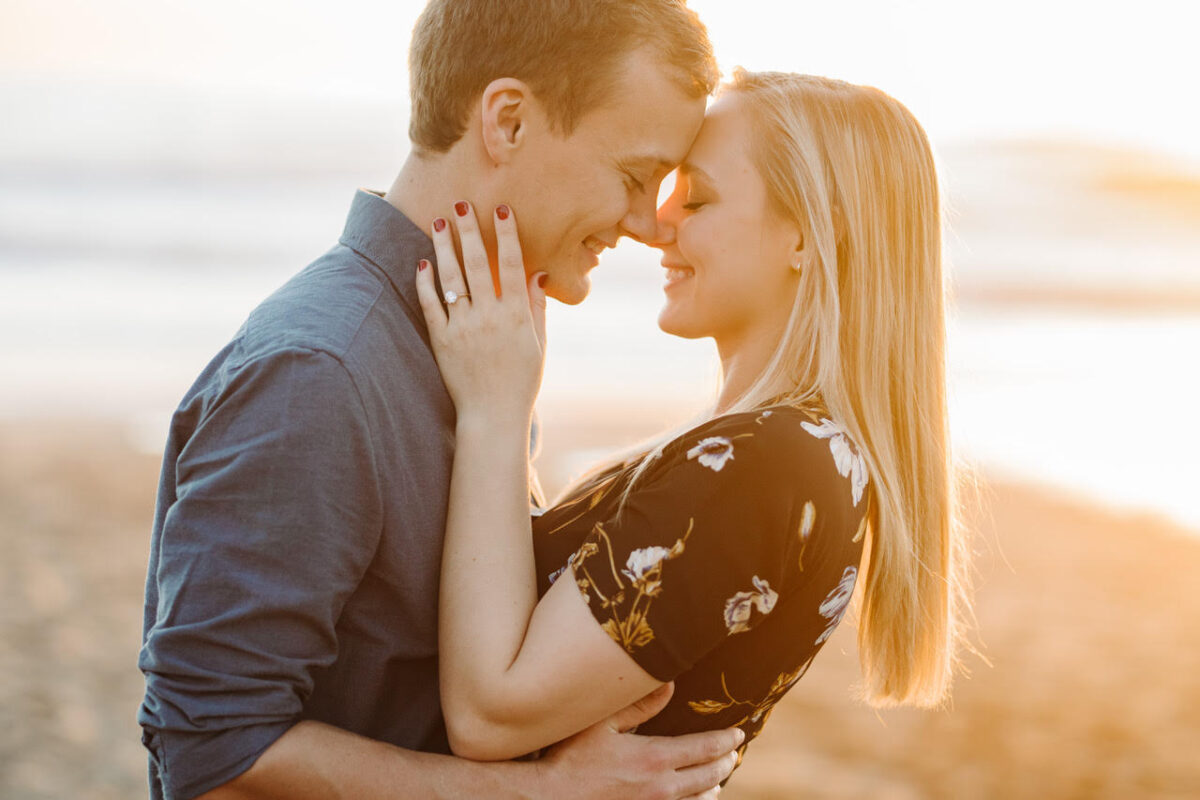 ~ This year I have triple the number of weddings that I would have in a normal year, and inquiries are coming in so fast I can hardly keep up with them. To handle this wedding boom, I went from a one-woman show to hiring 5 people and purchasing loads of new gear!
~ I brought on three additional photographers to serve couples on weddings dates that I'm personally already booked for. I hired a studio manager to help manage the behind-the-scenes processes and keep everything organized. I'm also now bringing a day-of assistant with me on wedding days to help haul gear so my body stays physically ready to handle those double and triple wedding weekends.
~ New gear to handle the extra workload: During the height of the pandemic I purchased a new telephoto lens that allowed me to physically distance more easily while photographing. I also bought two new smaller cameras to lighten my load since the extra weddings take a toll on my body. A new computer for my studio assistant. And tons of extra hard drives and memory cards.
~ COVID is still here, and yet my team and I are now attending several large gatherings per week – week after week. Which is honestly still pretty scary for us. My business is only accepting weddings that are carefully following all guidelines (whether that's being a fully vaccinated event or distancing/masking). I am SO appreciative of my clients who are considerate of the health and safety of not only their guests, but also the vendors working at their wedding.
So thankful for the grace my clients have given me this year as my email response times are slower than normal!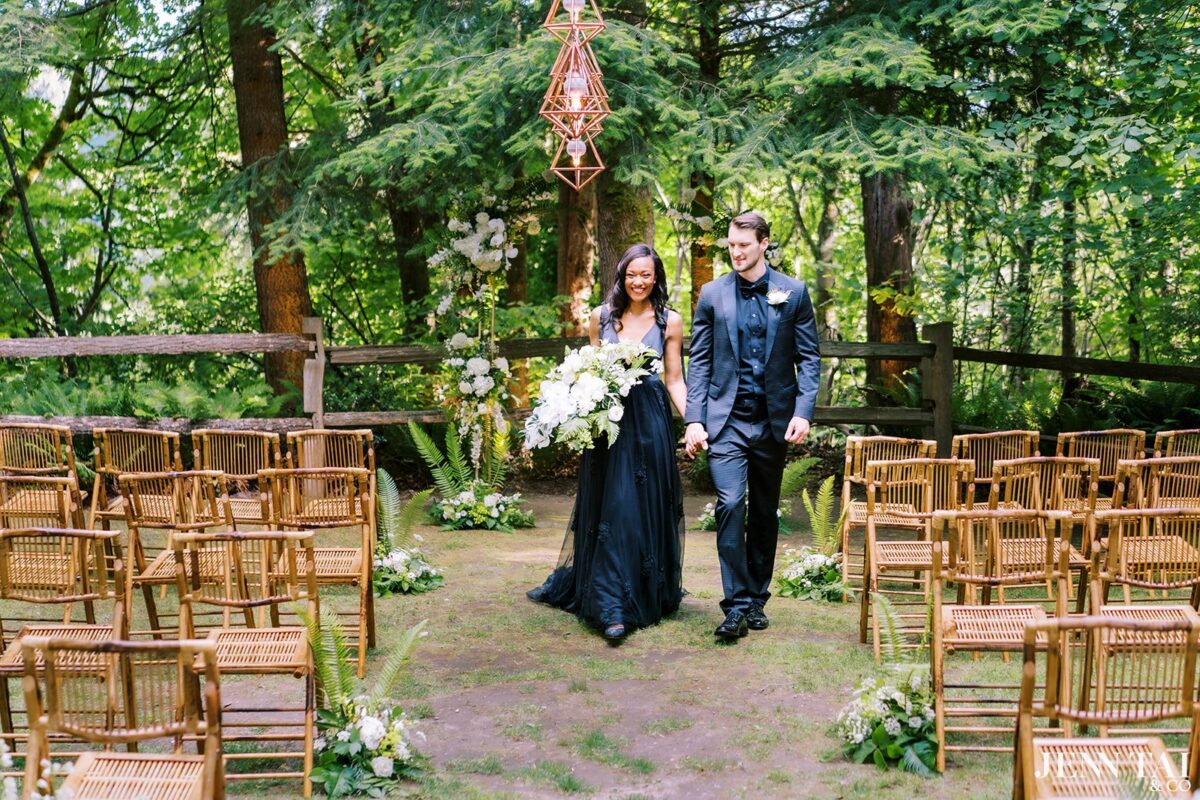 2021 (+ 2022) will be one incredible year of celebrations!
Just remember to have a little patience and grace for your vendors as they deal with things out of their control and do their best to make the planning experience a smooth one. We are an industry that has always been able to say YES but these past 16 months have forced us to say NO more than we'd like and we cannot wait to be back in the world of YES!