This February was bittersweet as we helped celebrate the life of a former Groom and client at Wisteria Hall, located within the Washington Park Arboretum. Working with his wife, we incorporated Greg's love of the outdoors, fresh floral, his favorite colors of orange and blue and most importantly those who loved him most.
Greg was loving, generous, gentle and kind. He loved to treat his family to Hawaii, sandy beaches, and the mountains for skiing, hiking, snow-shoeing and snowball fights. Gratitude was his compass. He had a deep passion and respect for nature and the outdoors. Greg connected with people in need. He was profoundly aware of the world and politics. He could quote any piece of Shakespearean work. He loved to sing and dance. Favorite music artists: David Bowie and Stevie Wonder. A kid at heart, he enjoyed silly puns and jokes, waterslides, super-soakers, peanut butter and jelly sandwiches (peanut butter cups too), and a game of Monkey in the Middle. He was an avid gardener and never far from a fresh bouquet of flowers.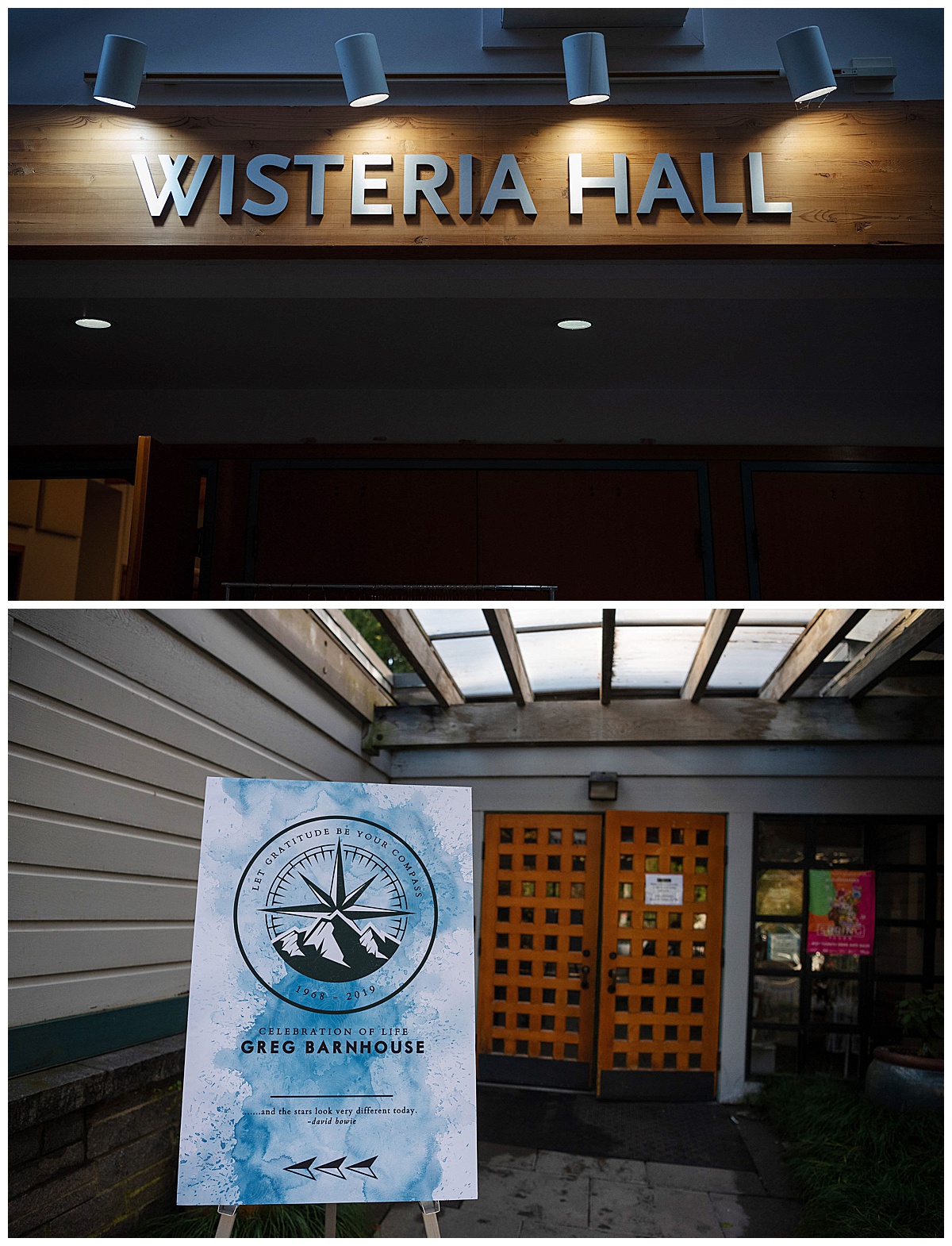 As guests arrived they wrote their favorite memories of Greg on a Memory Tree and were handed a seeded-paper program that could later be planted in the garden where wildflowers would soon grow. Tray passed peanut butter and jelly sandwiches were enjoyed.
Finding comfort in sharing stories of Greg, friends and family gathered around lounge furniture and tables covered in charcoal and navy linens as tears and laughter were shared. Lush floral arrangements filled the room in orange, blue, green and white floral.
Soon a buffet of savory and sweet items, including a few of Greg's favorites, was open. At the end of the evening loved ones were sent home with evergreen seedlings that would be planted in his memory.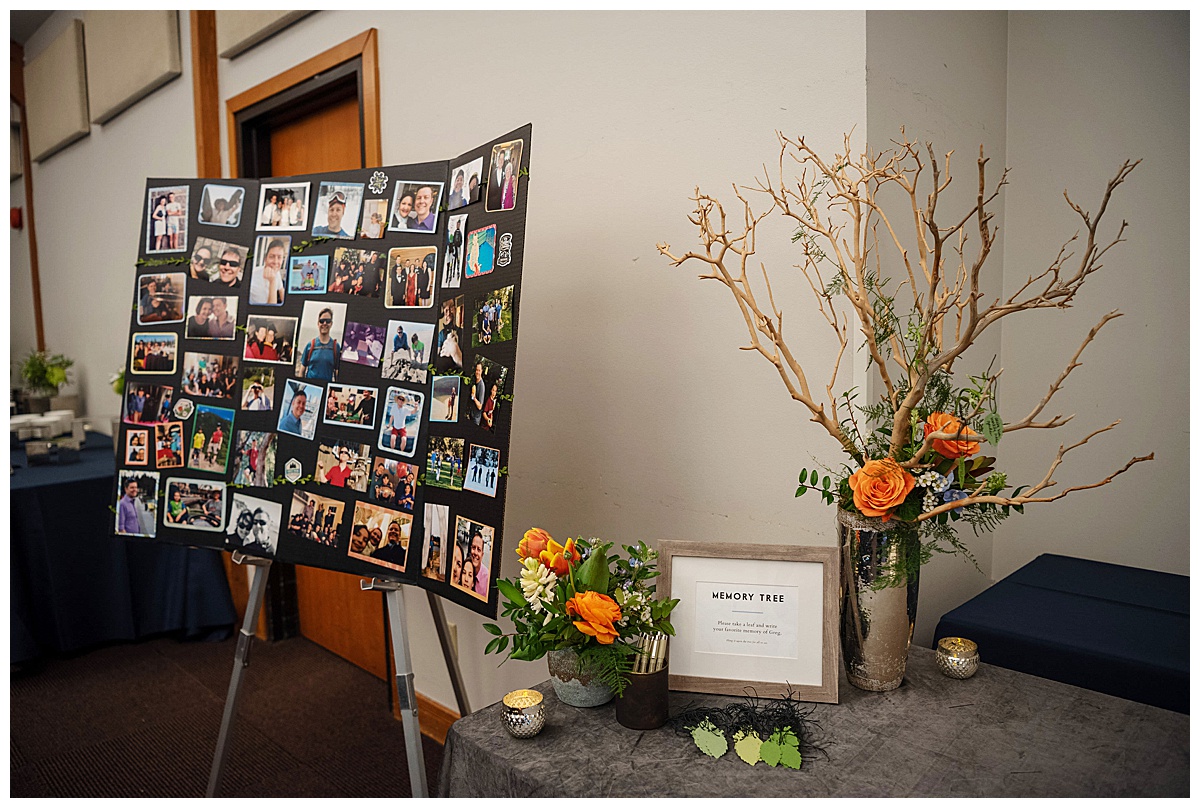 "Hi BreeAnn. I keep meaning to sit down and reply to your email and let you know how much I loved the celebration. It turned out so well. I really couldn't have asked for it to go better. Your venue and your vendors were great, but someone had to have the ideas, put it all together to make it work and add all the special touches. I am so grateful for all you did and your expertise. I shudder at the thought of how it would have turned out if I'd planned it myself. Thank you so much for making a very sad event so nice." ~ April
Event Planner – Pink Blossom Events
Photography – The Fix Photo Group
Venue – Wisteria Hall at Graham Visitors Center, Washington Park Arboretum UW Botanic Gardens
Caterer – Cameron Catering
Floral – Flora Nova Design
Rentals – Pedersen's Event Rentals & Vintage Ambiance
Stationery – Paper Fling
"Let Gratitude Be Your Compass"