What do you do when you have loads of friends traveling from around the country to your wedding? You invite them all to join you for a full weekend of events together! Abby and Rishi selected IslandWood on Bainbridge Island, just a short ferry ride away from downtown Seattle, for their wedding weekend and created an epic weekend, reminiscent of summer camp, sure to remember for years to come! The weekend which blended Abby's Jewish heritage and Rishi's Hindu heritage, featured a Welcome Bonfire complete with s'mores, Henna and their favorite popsicles, King of Pops. Saturday was all about connecting with friends and family as there were nature hikes, games, cooking classes and lots of laughter and conversations over breakfast and lunch before guests celebrated Abby & Rishi's love! The weekend ended after a farewell breakfast Sunday morning.
The details and personal touches were around all weekend! We were most impressed with the sewing skills of Abby and her Mother as not only did her mom sew all of the wedding party members dresses but Abby refashioned her mother's wedding dress into something her very own – well done!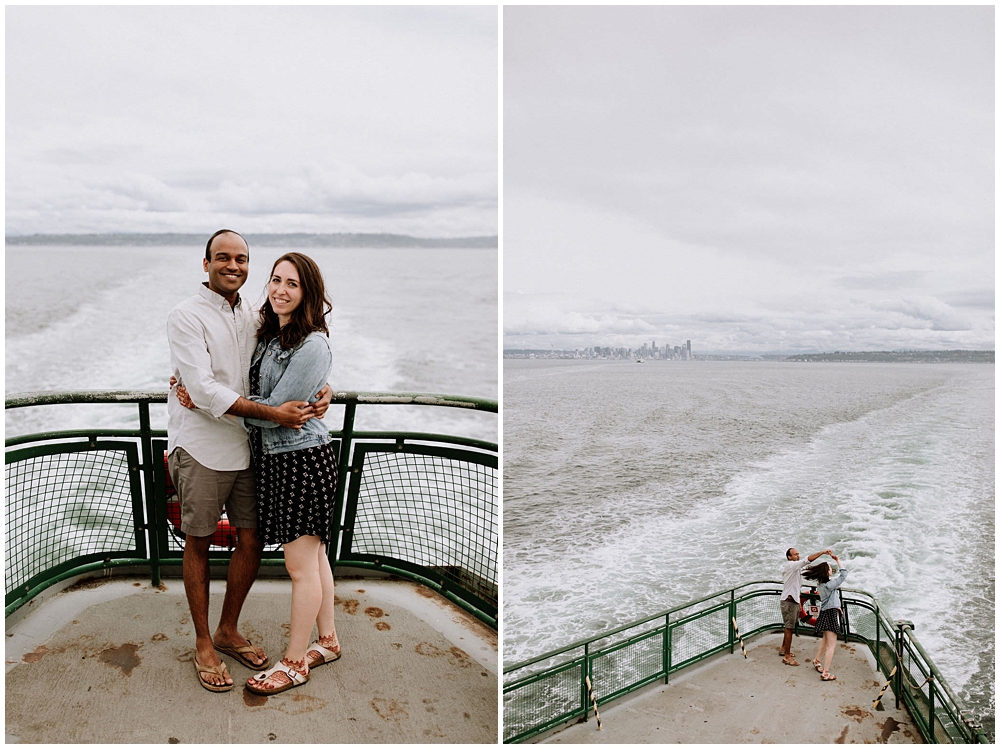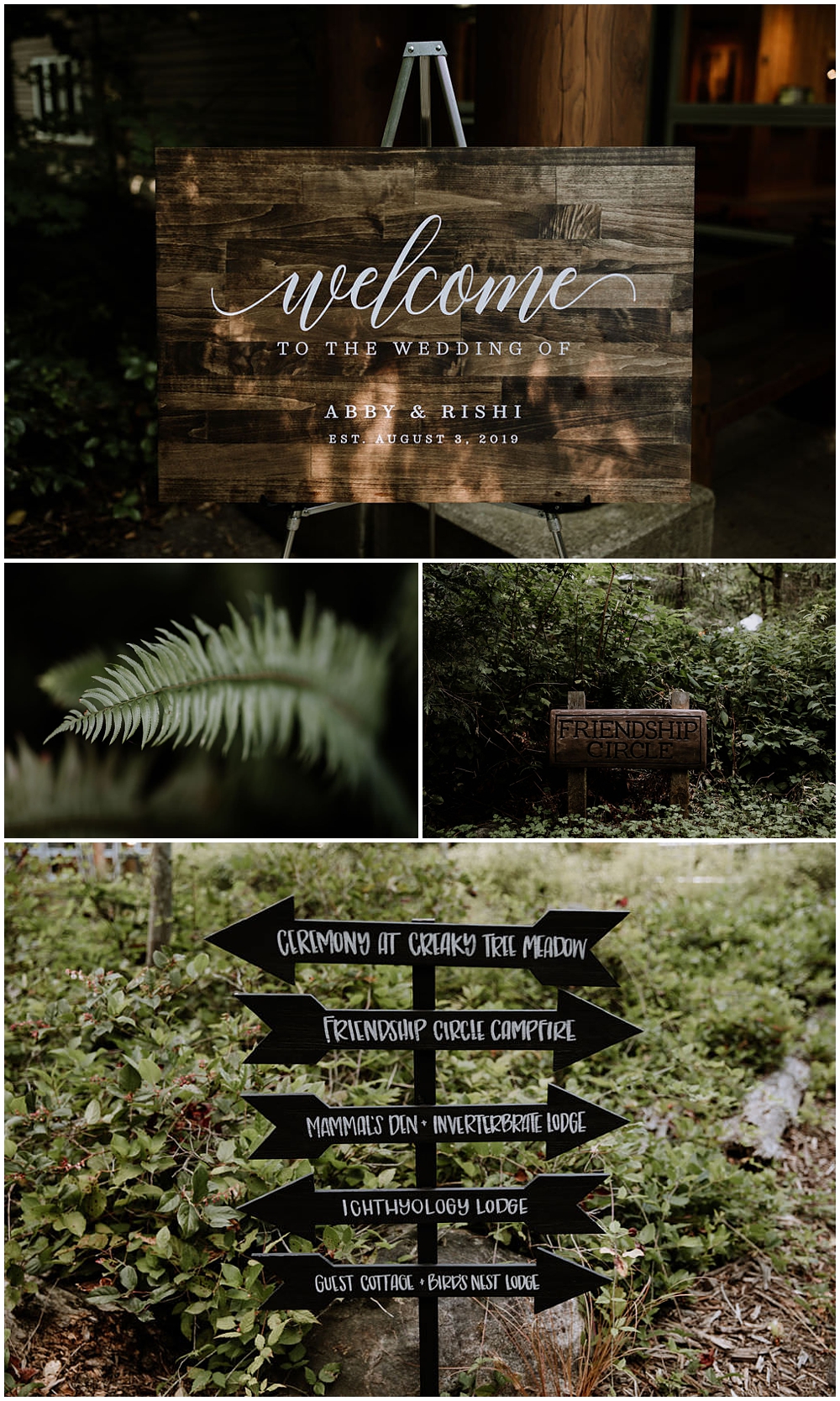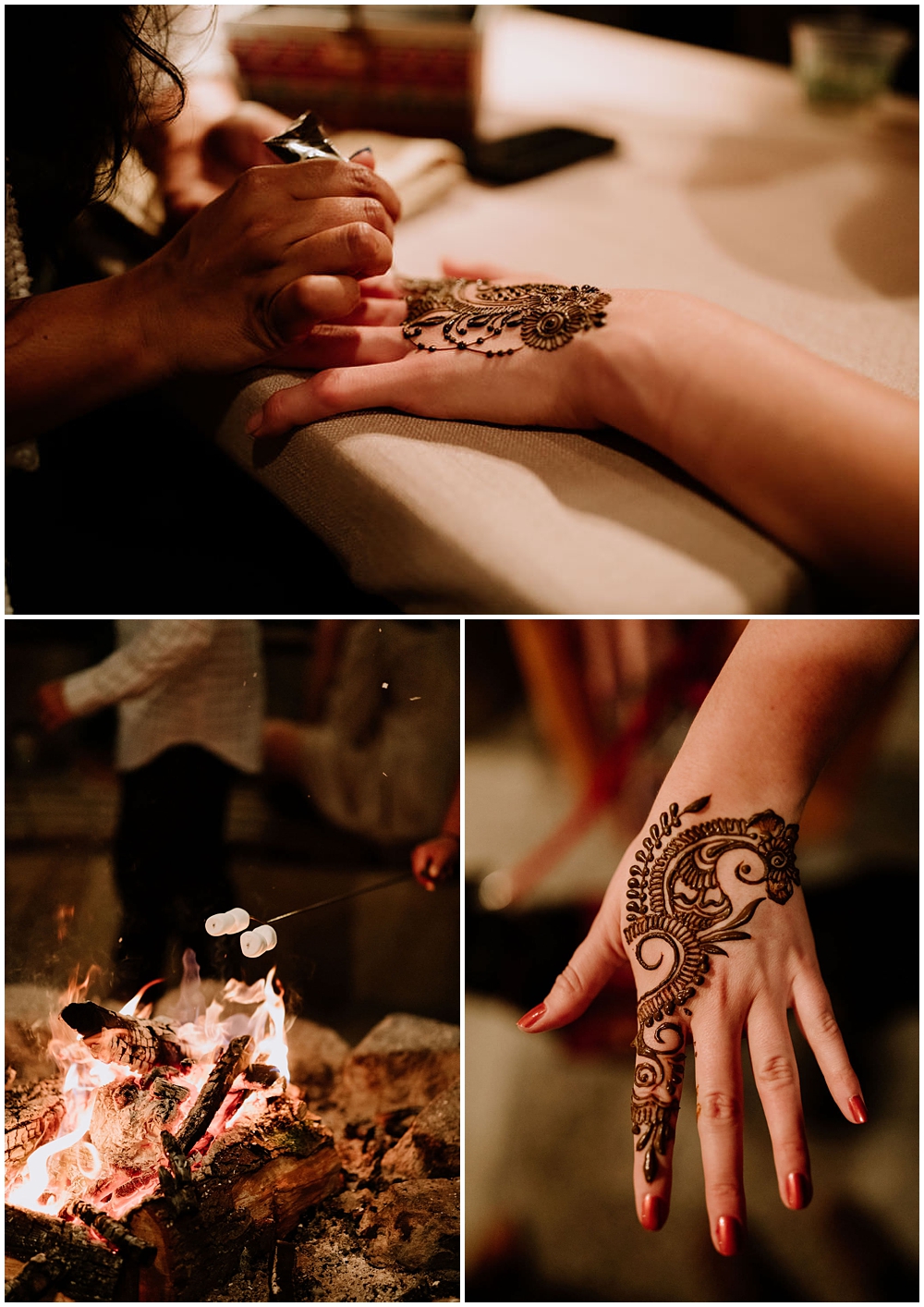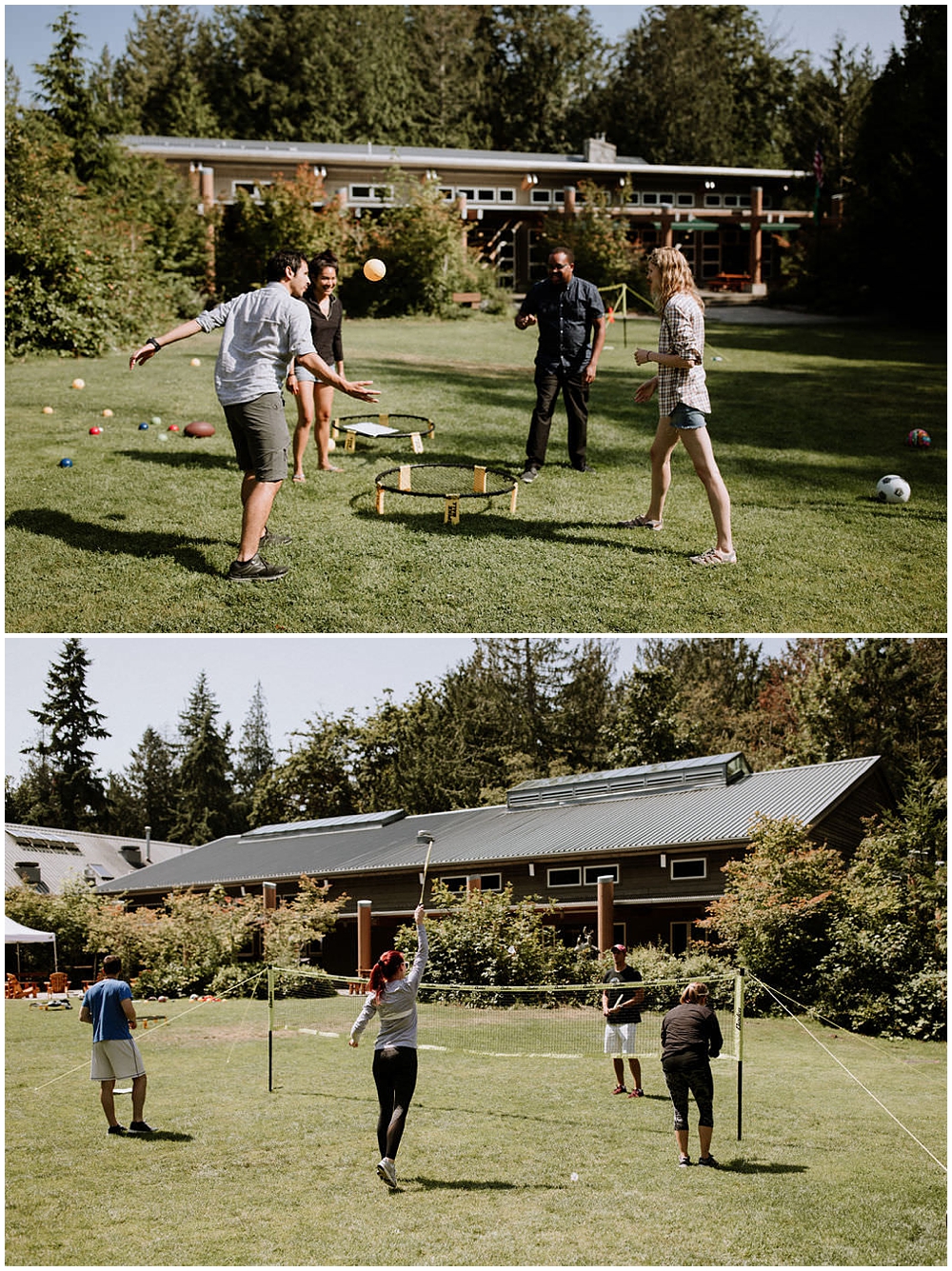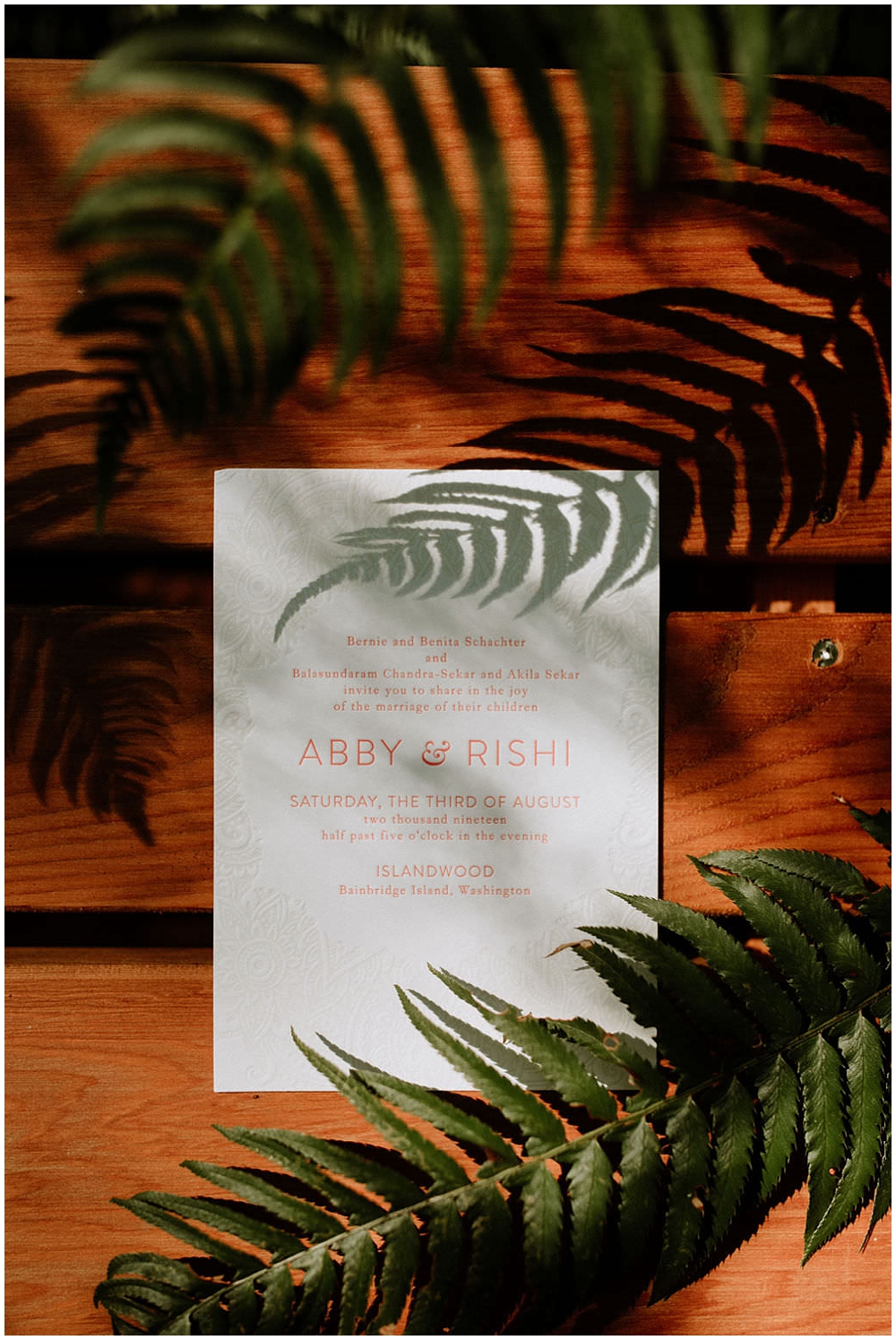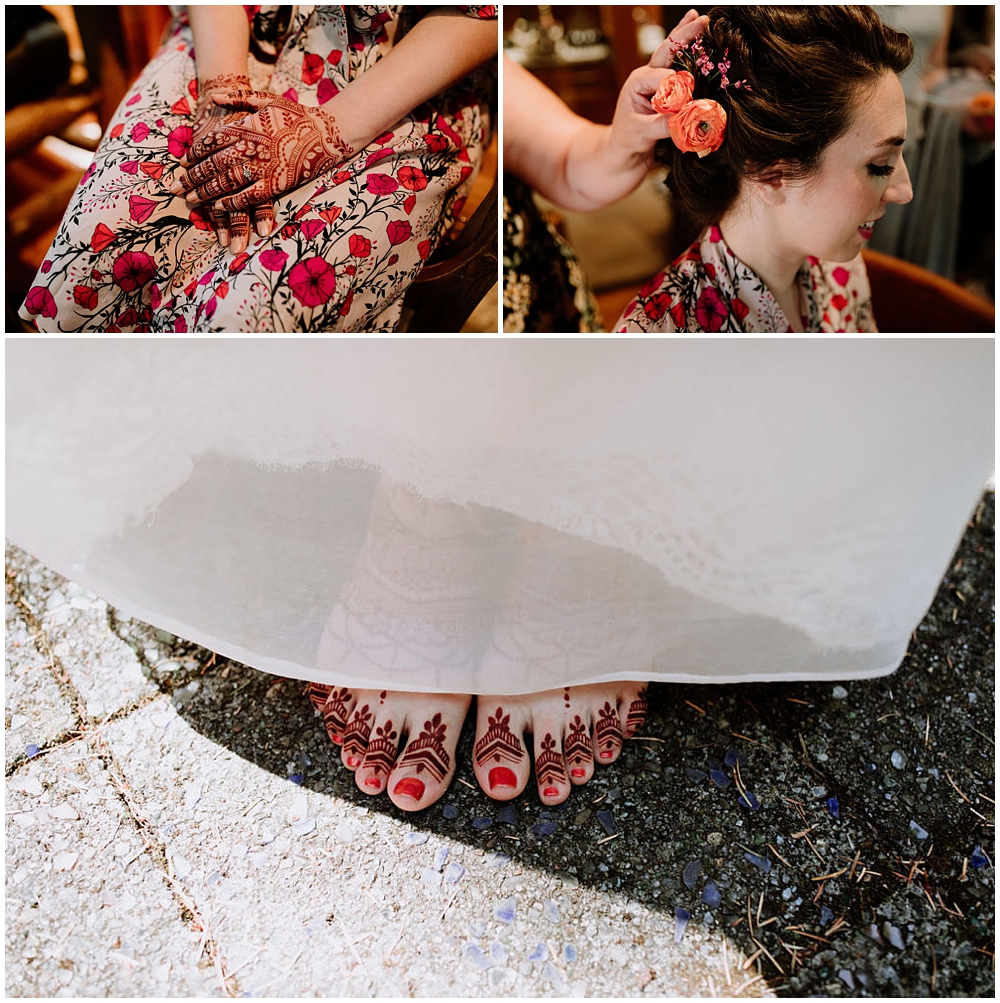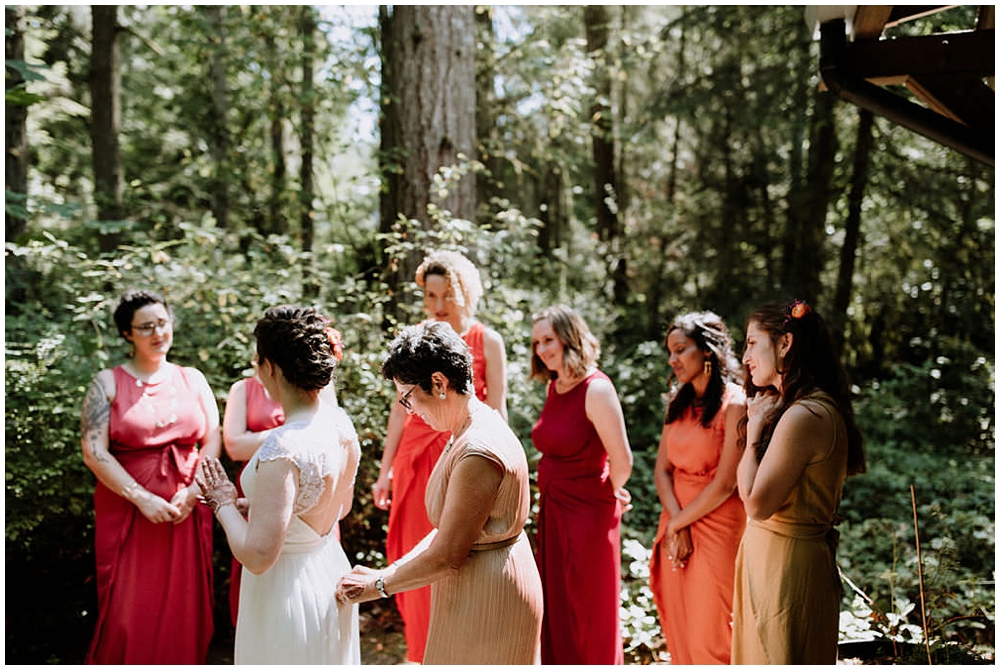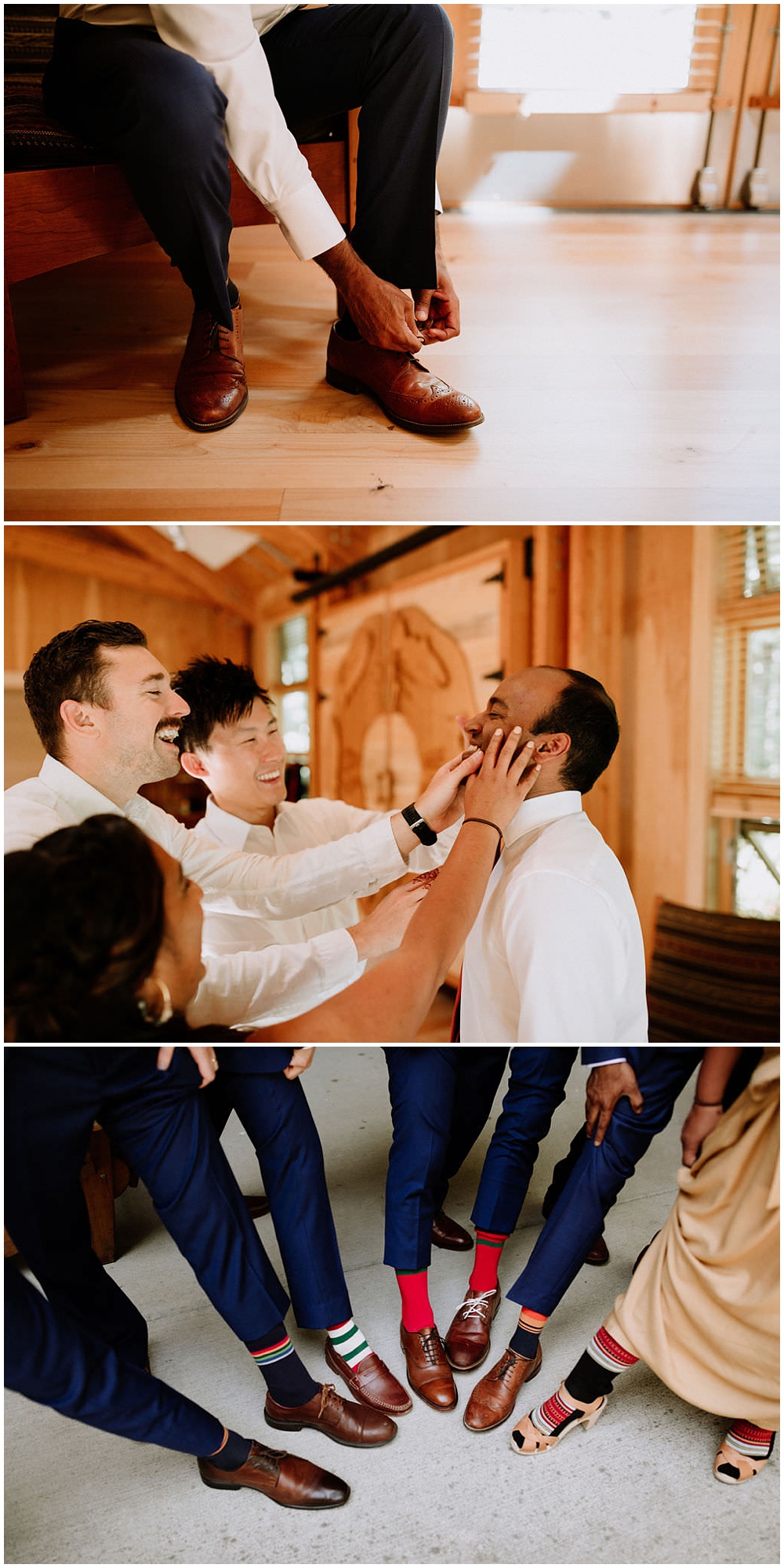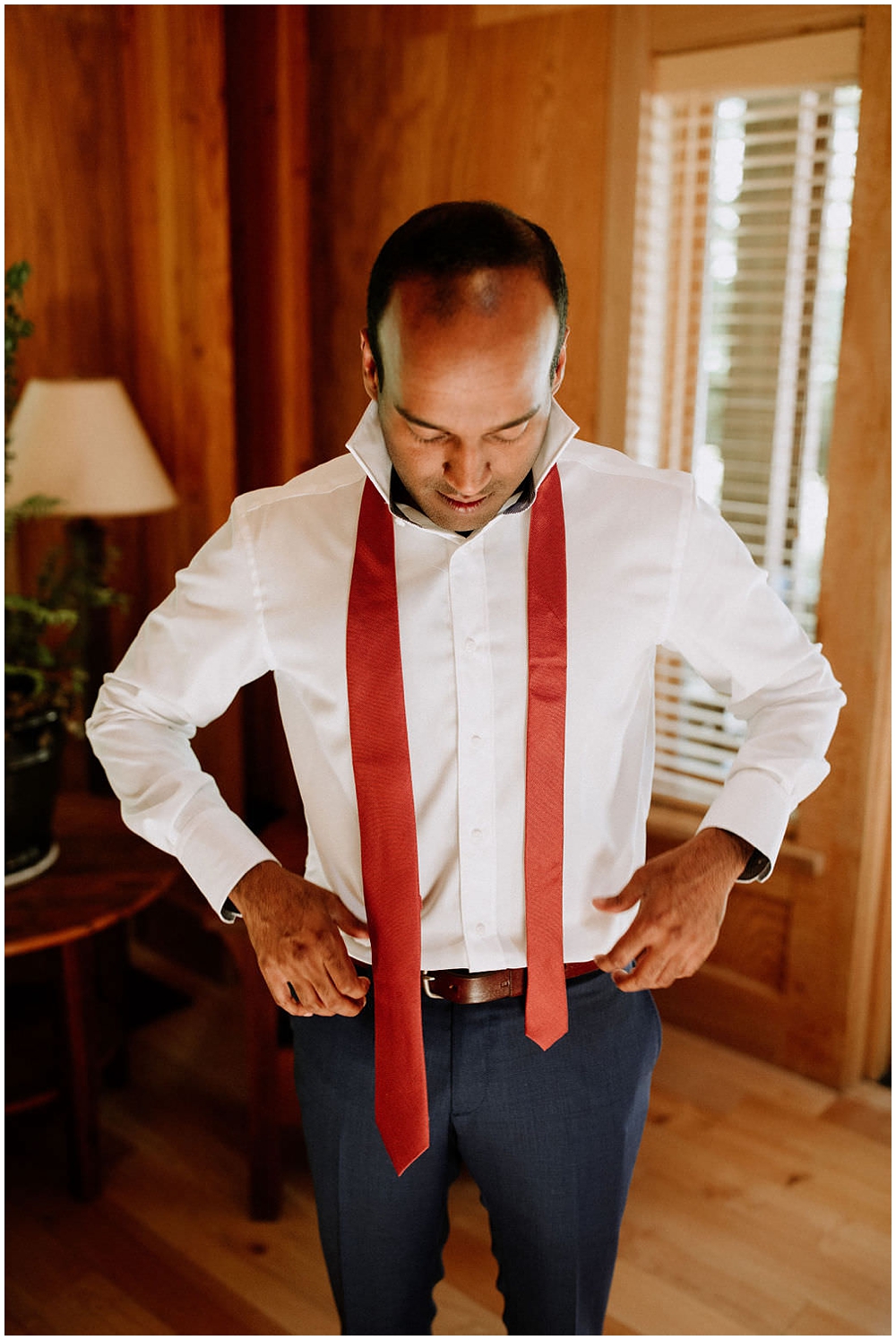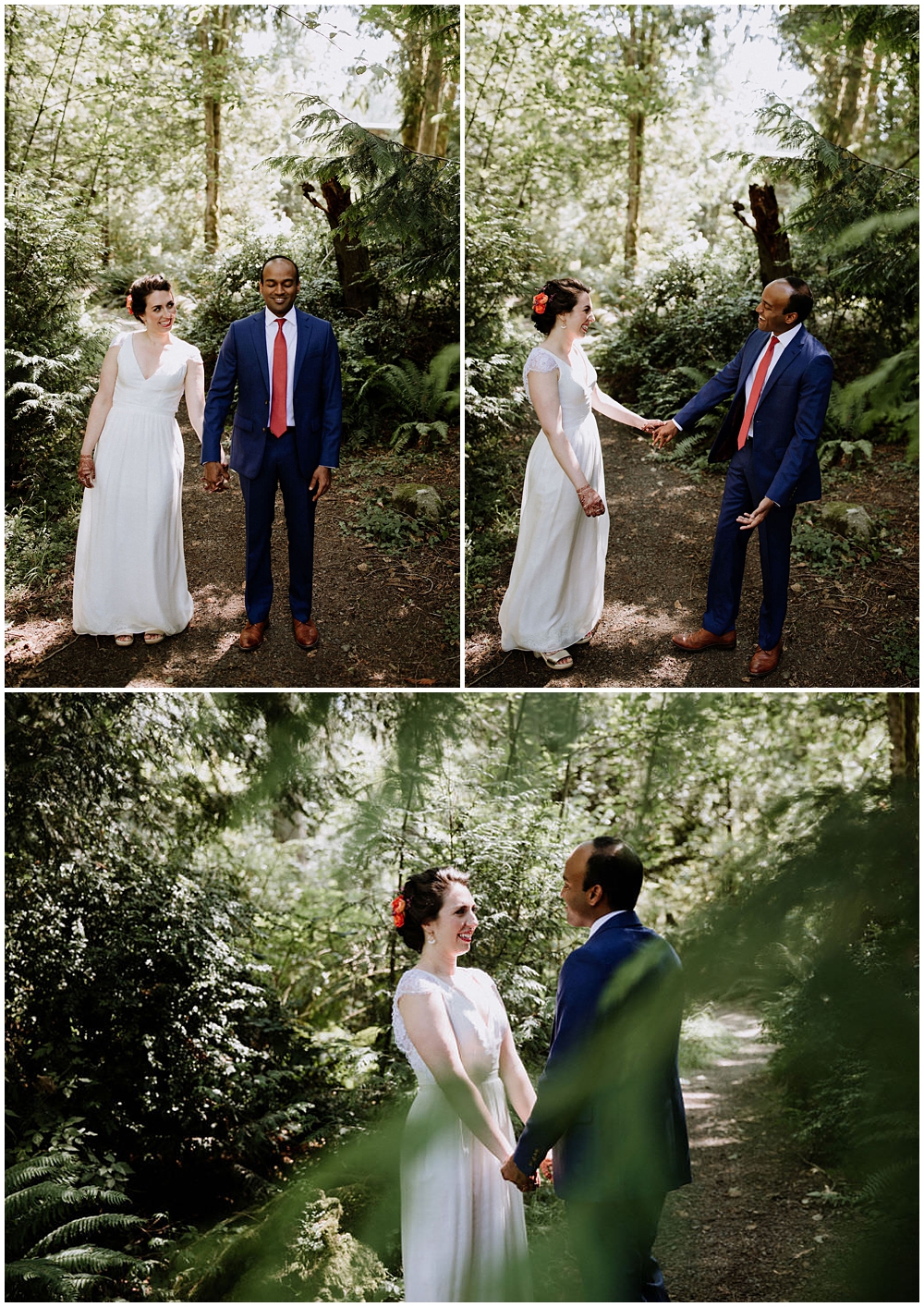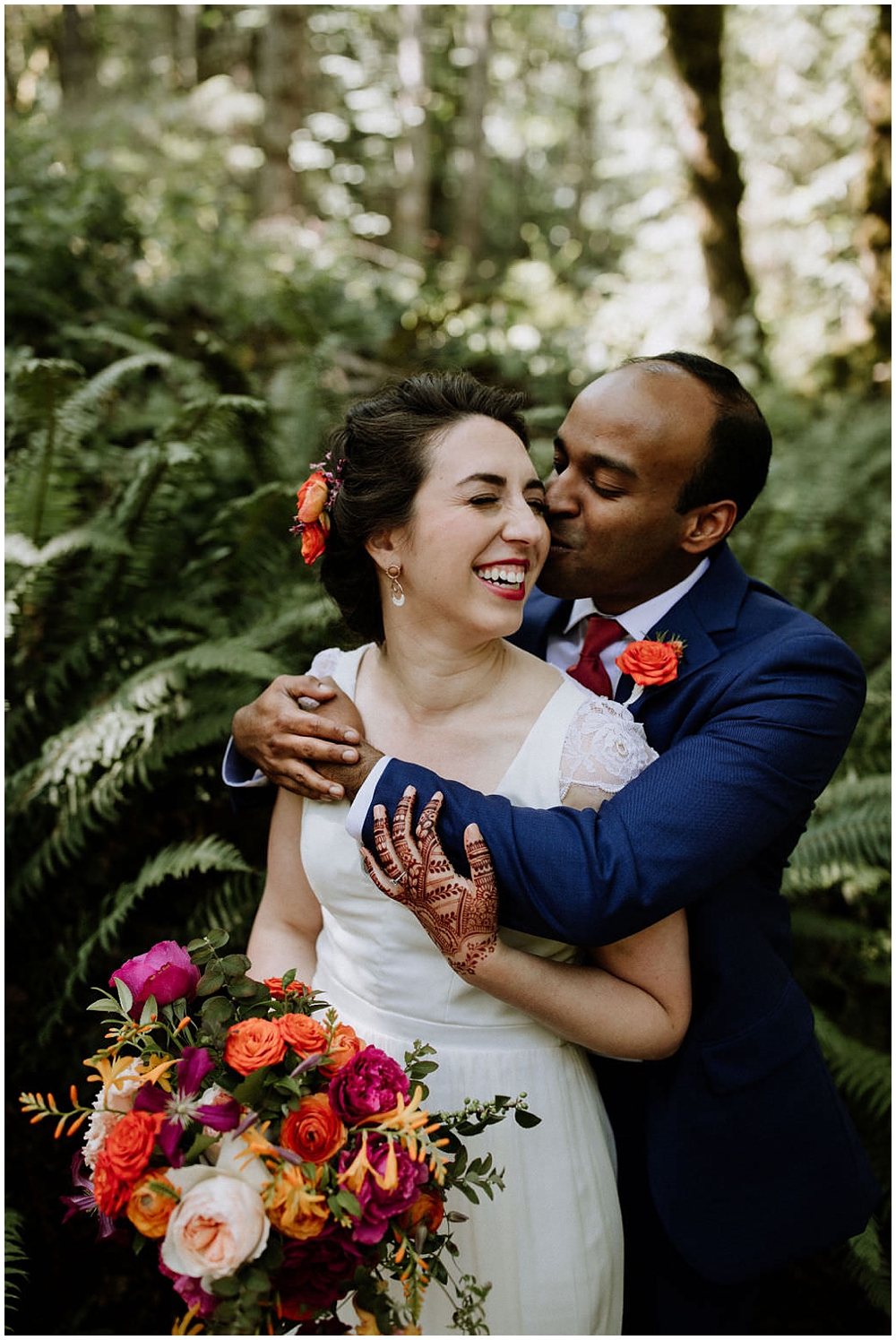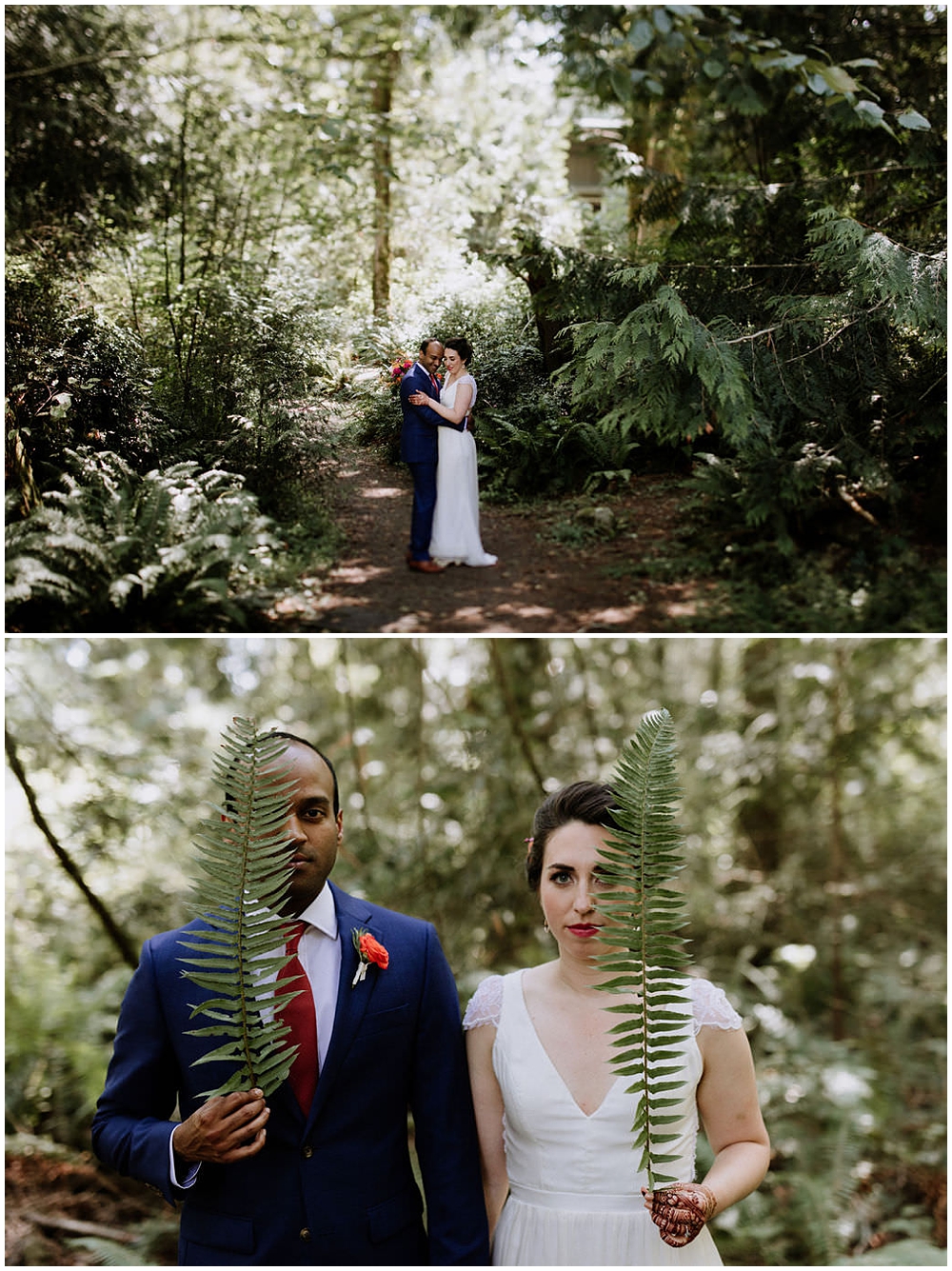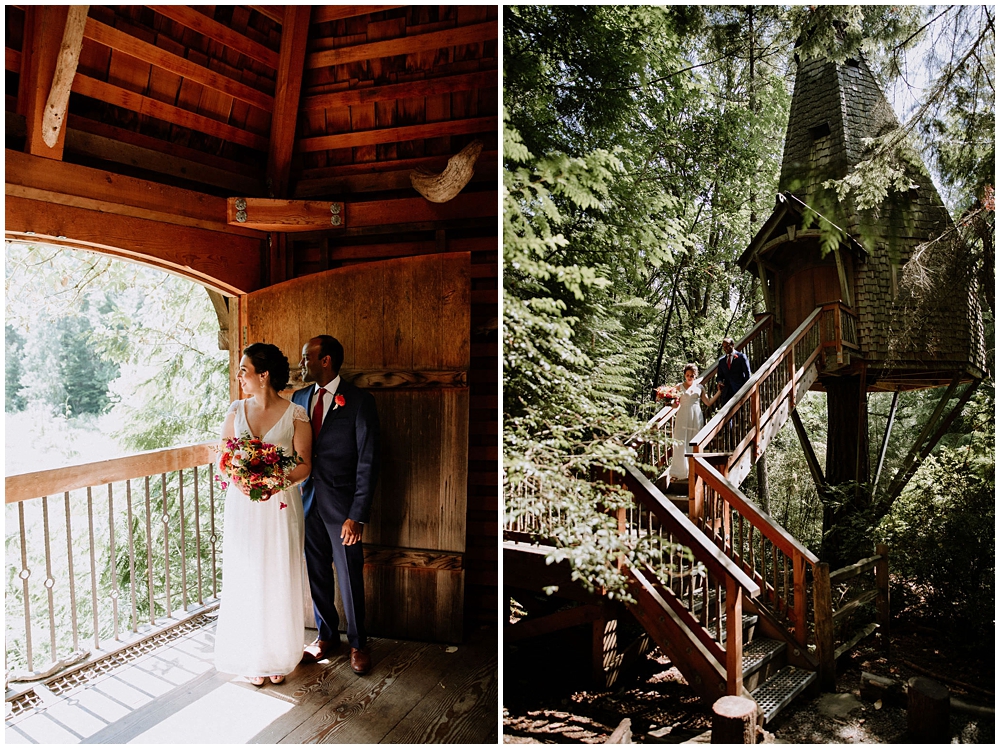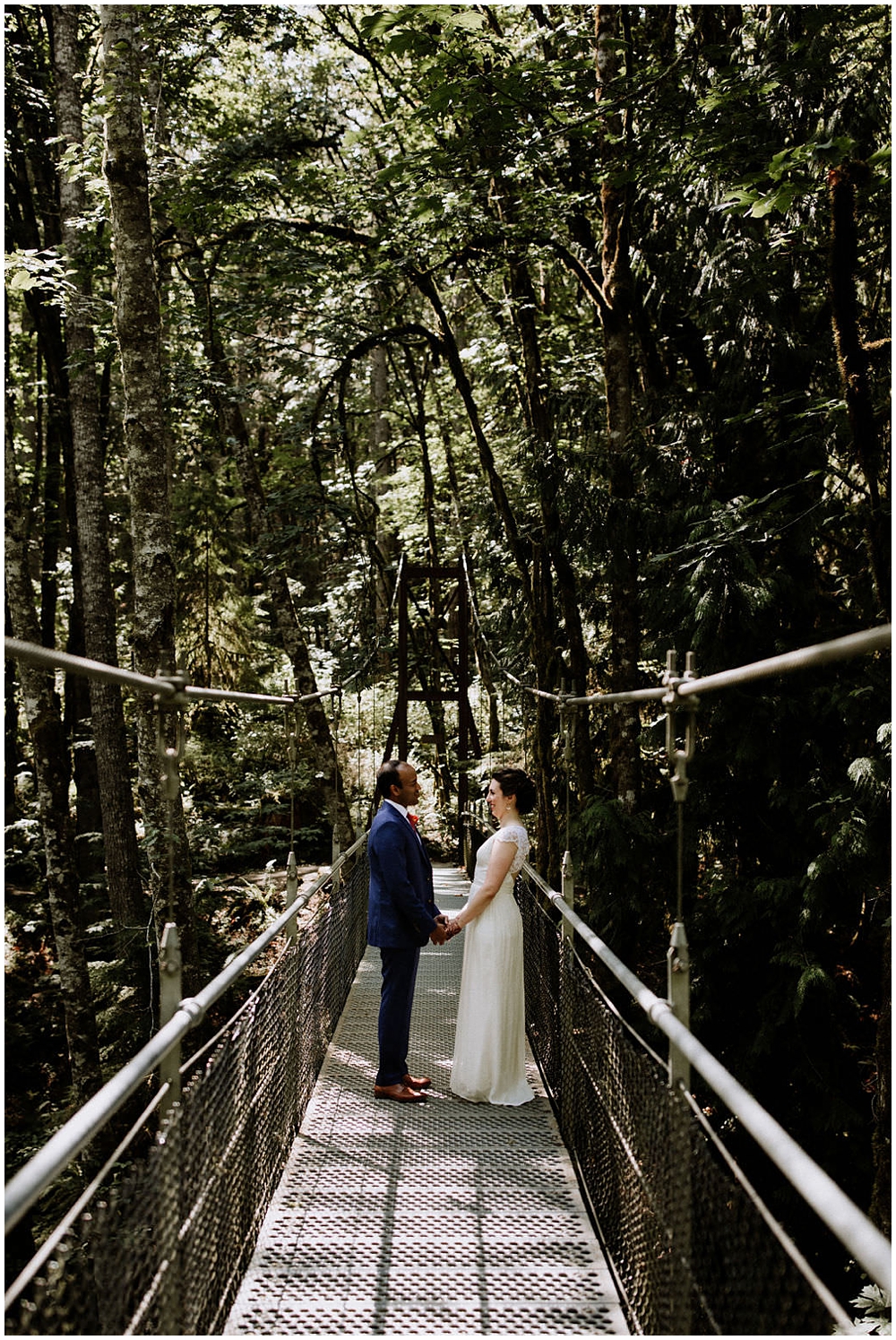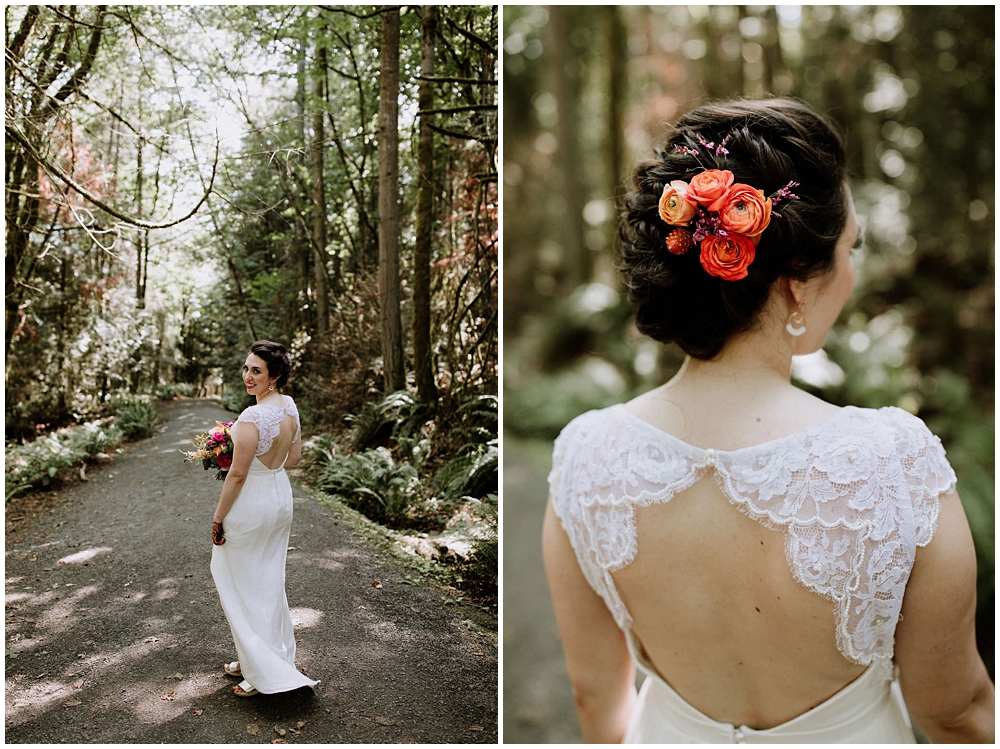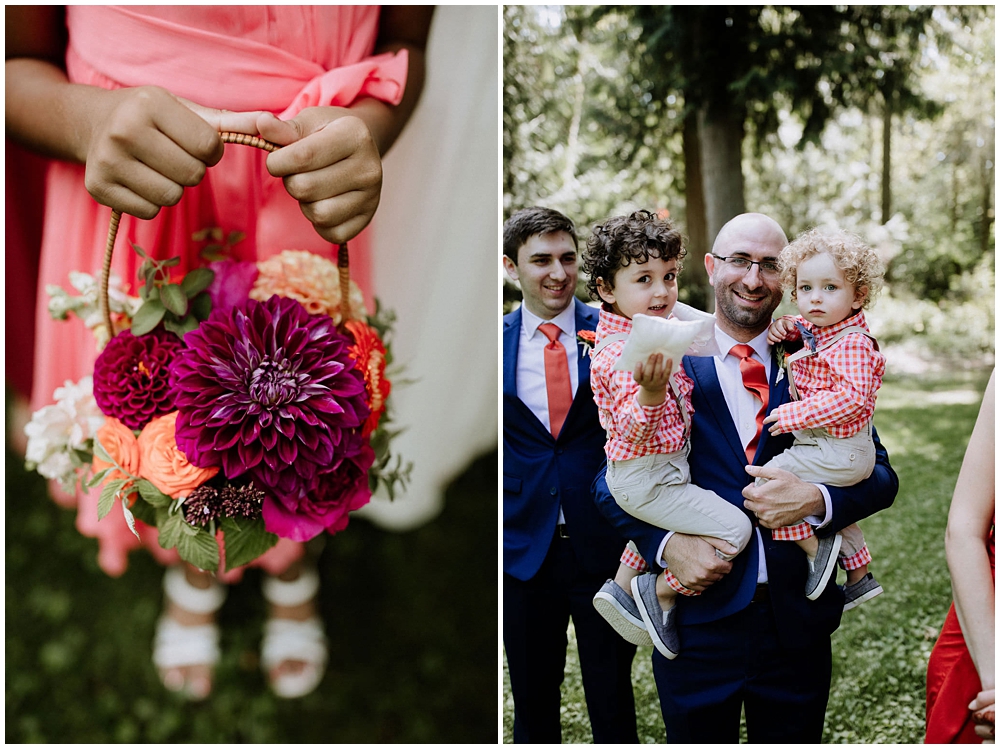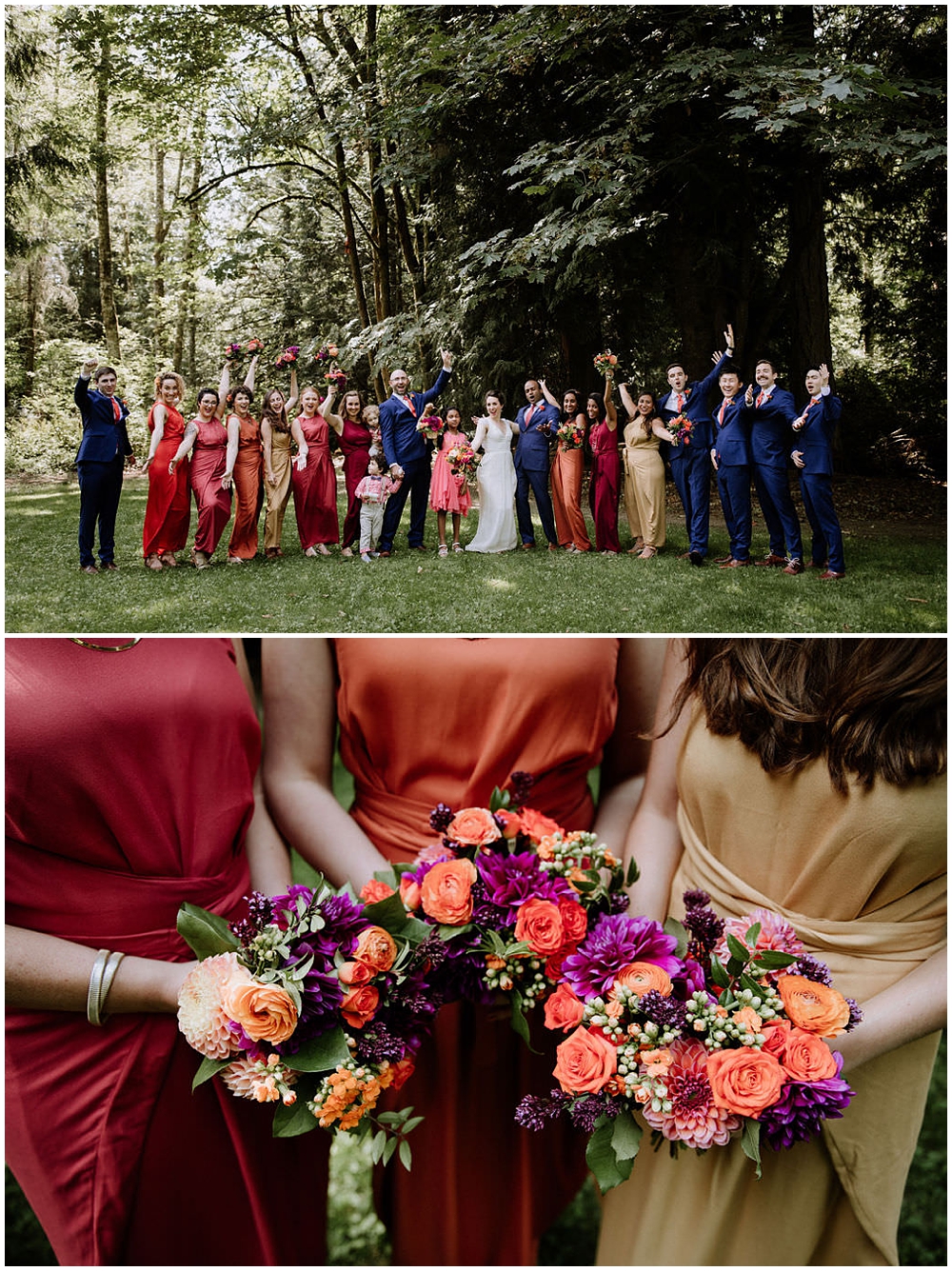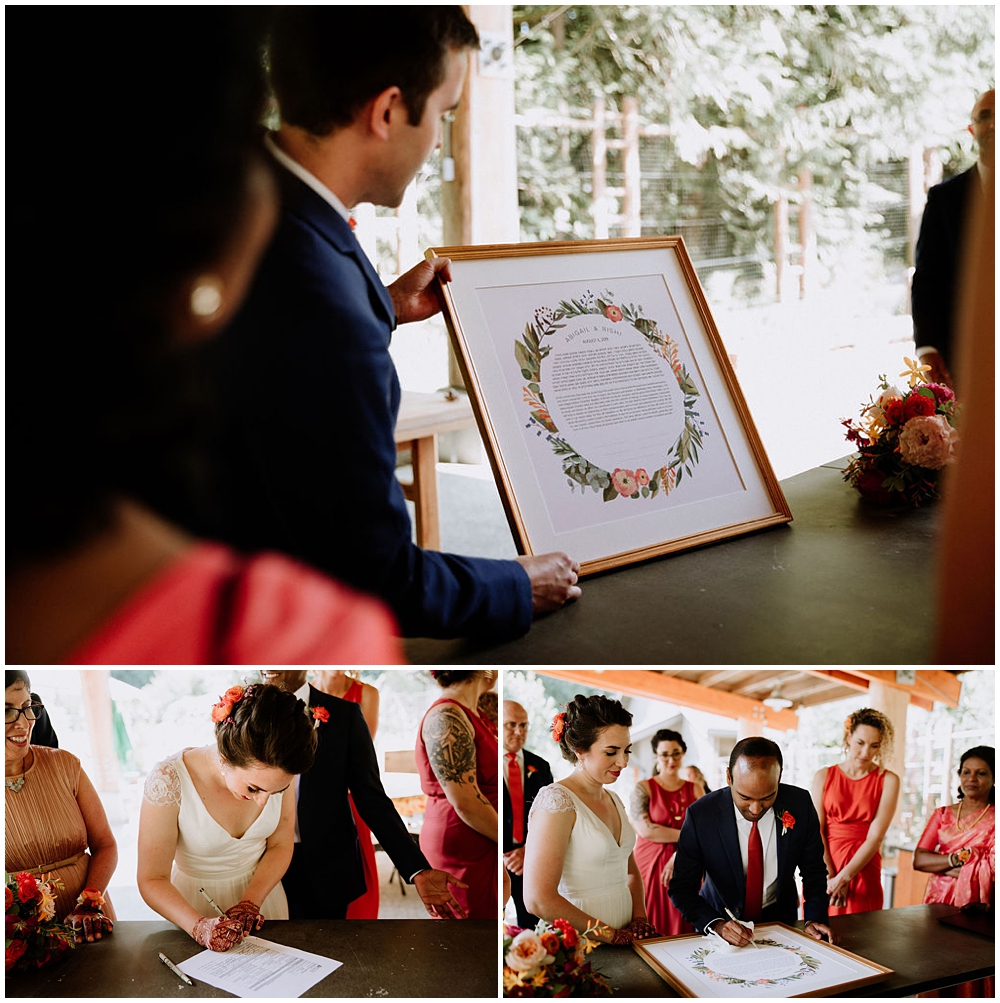 After signing the marriage license and Ketubah, it was time to marry! The ceremony, which incorporated elements of Abby's Jewish and Rishi's Hindu heritage, was officiated by two of their dearest friends. During the ceremony Abby and Rishi stood under a canopy which represented the Jewish chuppah and a Hindu Mandap. The canopy was adorned with bright floral (oranges, deep coral, fuchsia pink and magenta tones) and sari's gathered by Rishi's family. In the Jewish tradition, the chuppah is open on all four sides to represent the openness and hospitality of a home; in Hindu weddings the Mandap represents the Temple. When Abby and Rishi processed into the ceremony they circled each other seven times before entering the chuppah/mandap. The circling, which is common to both Hindu and Jewish wedding ceremonies, is significant in both Hindu ceremonies (represents a vow to pursue four purposes of life) and Jewish ceremonies (symbolizes the creation of a household that protects and supports one another).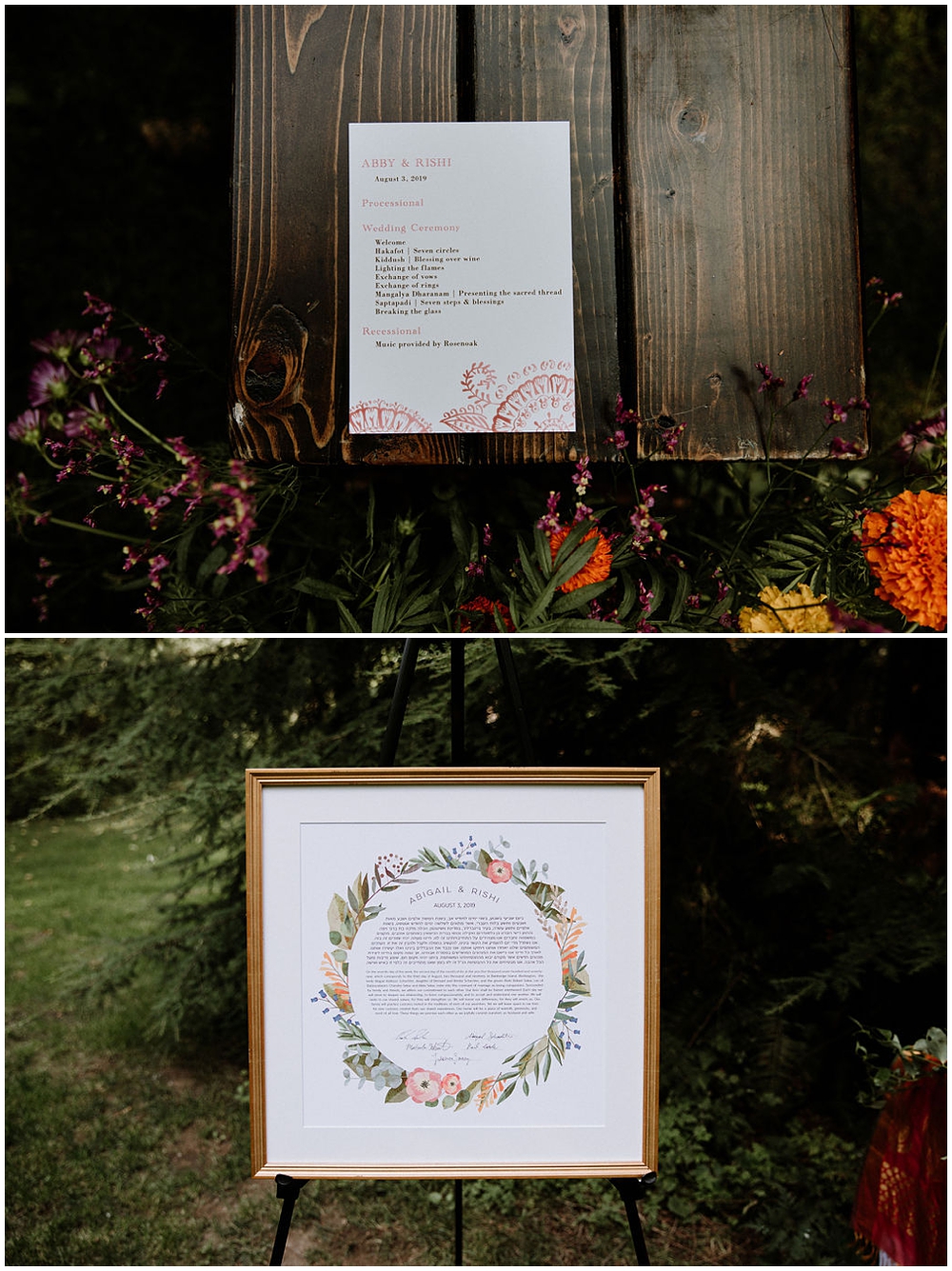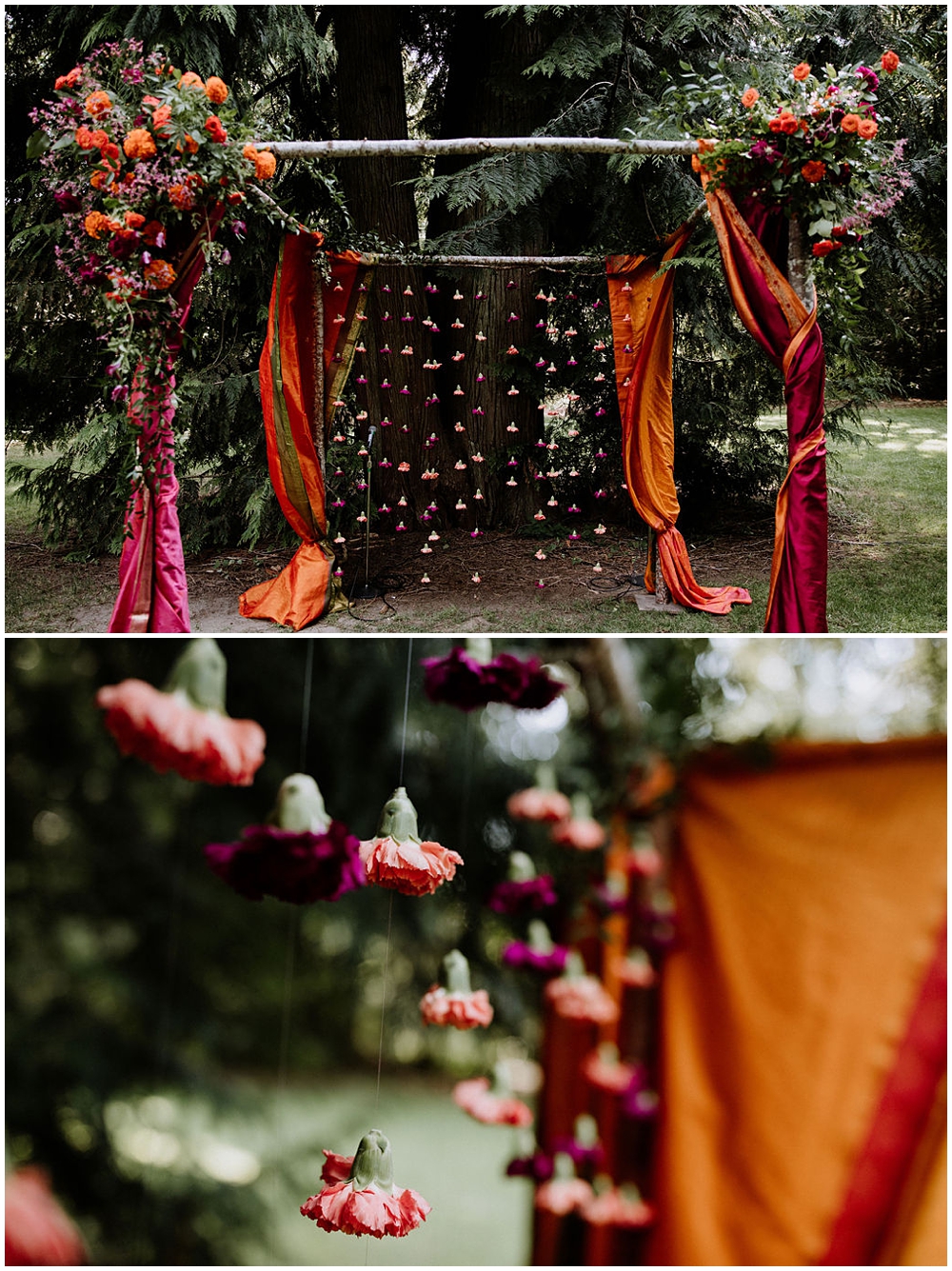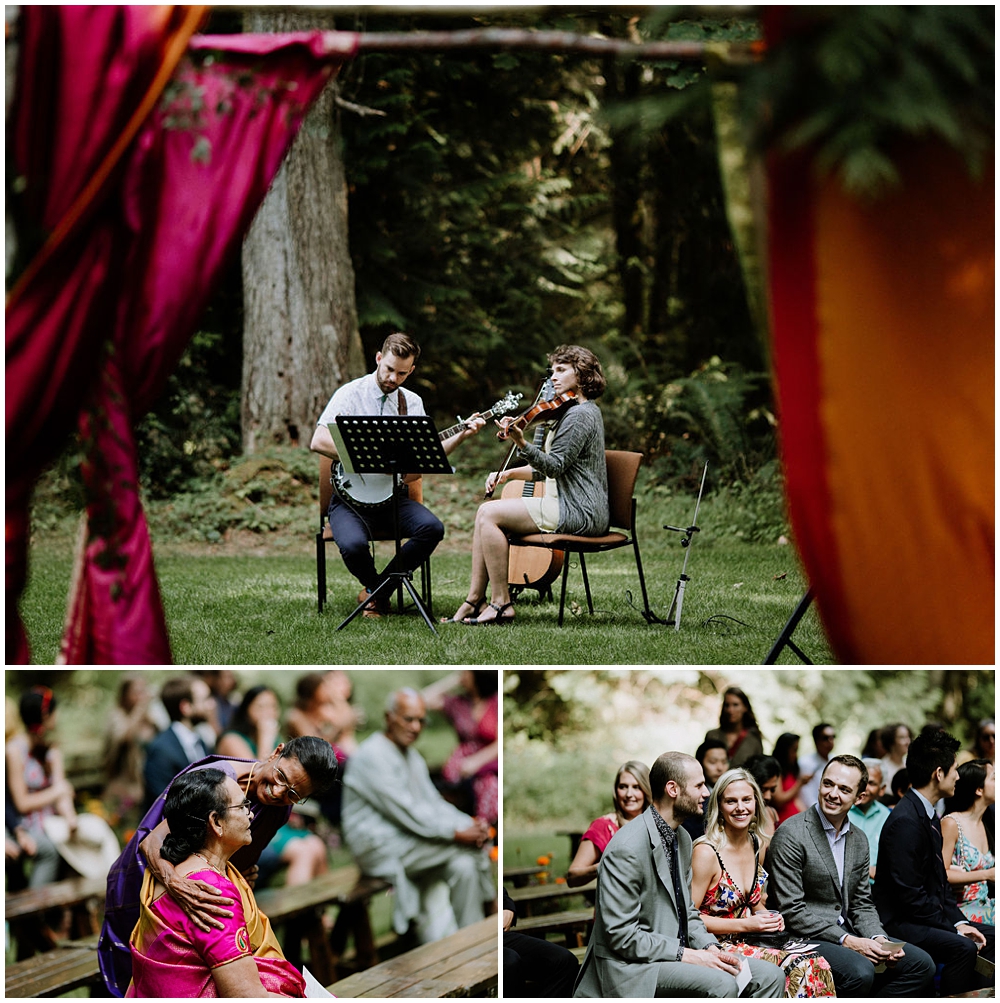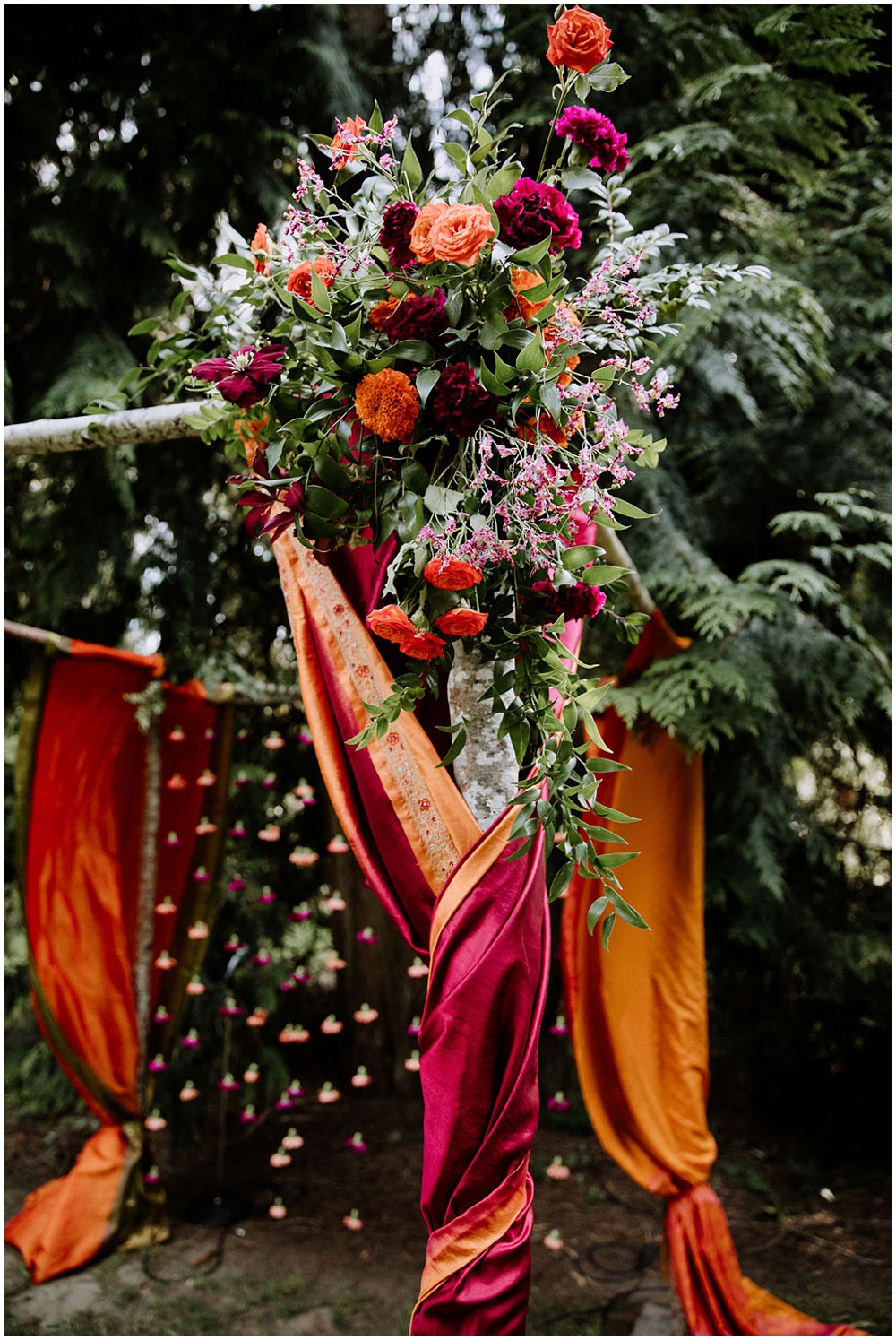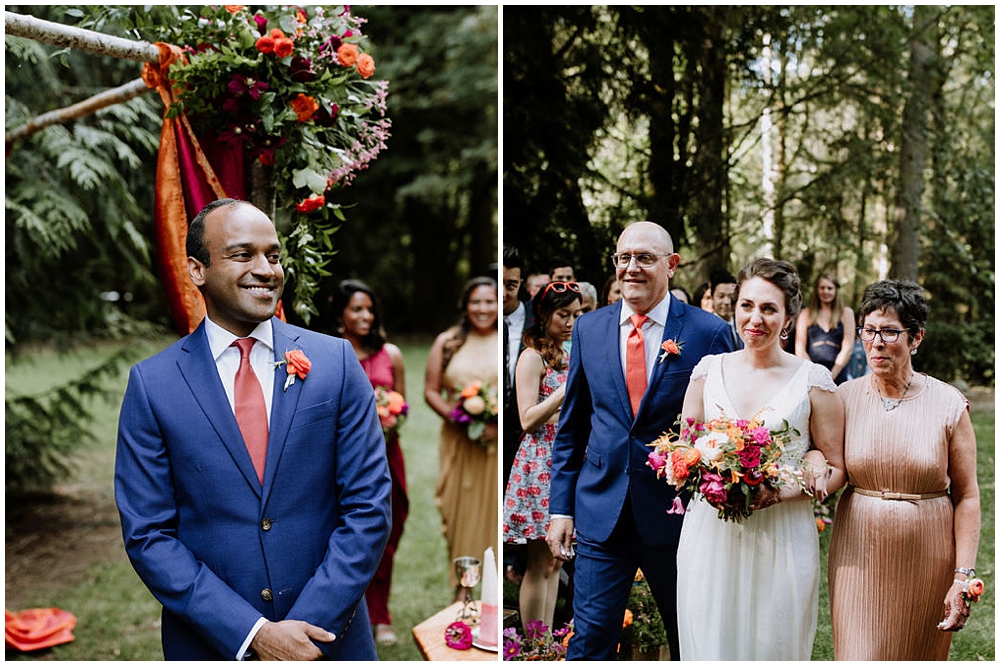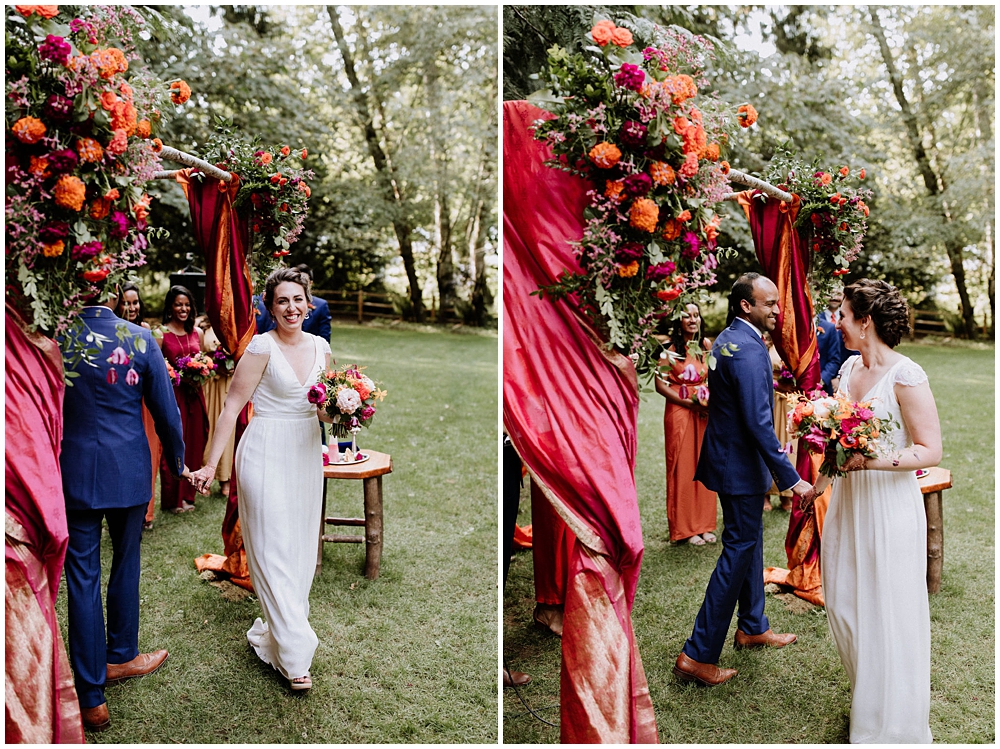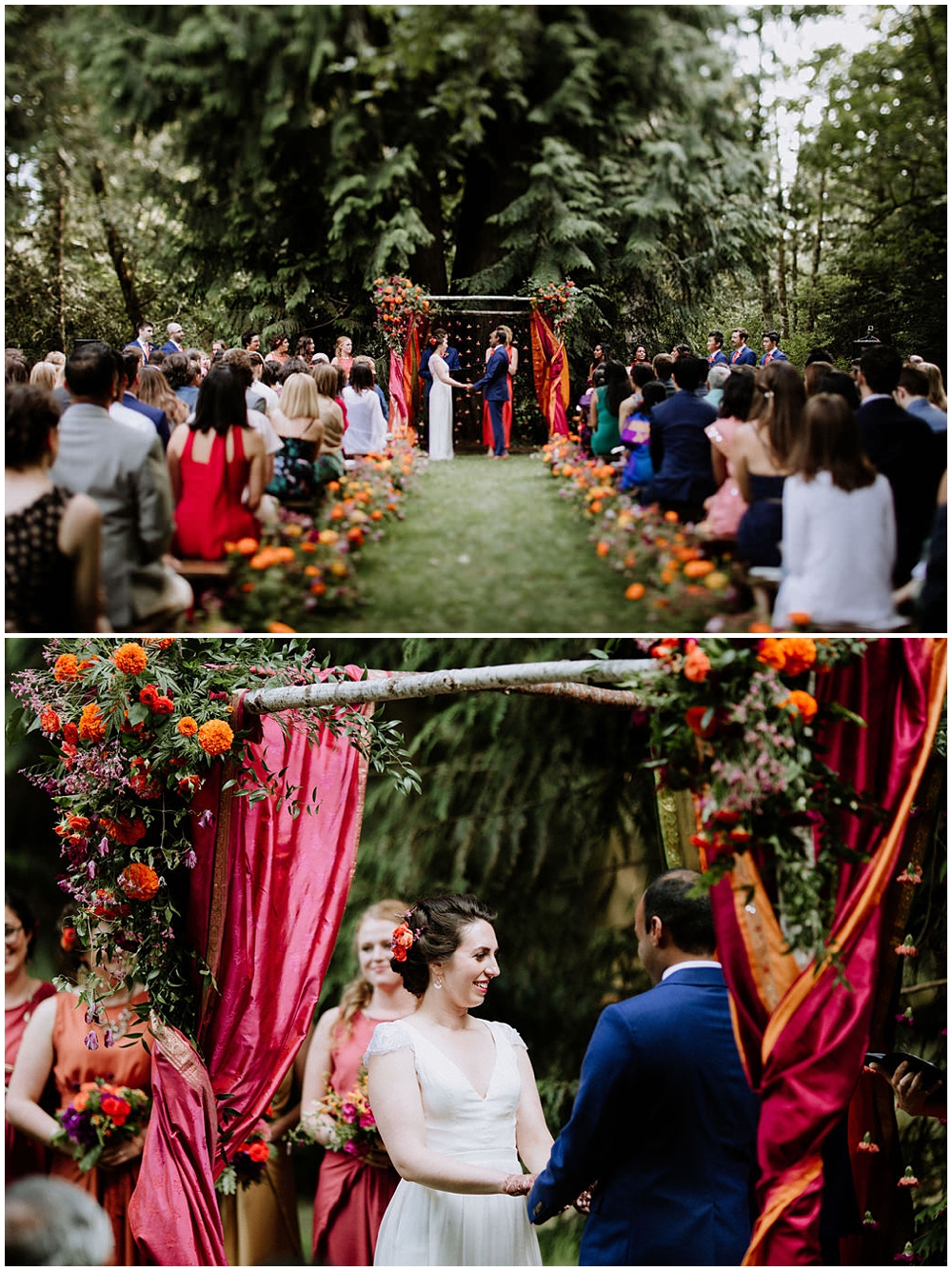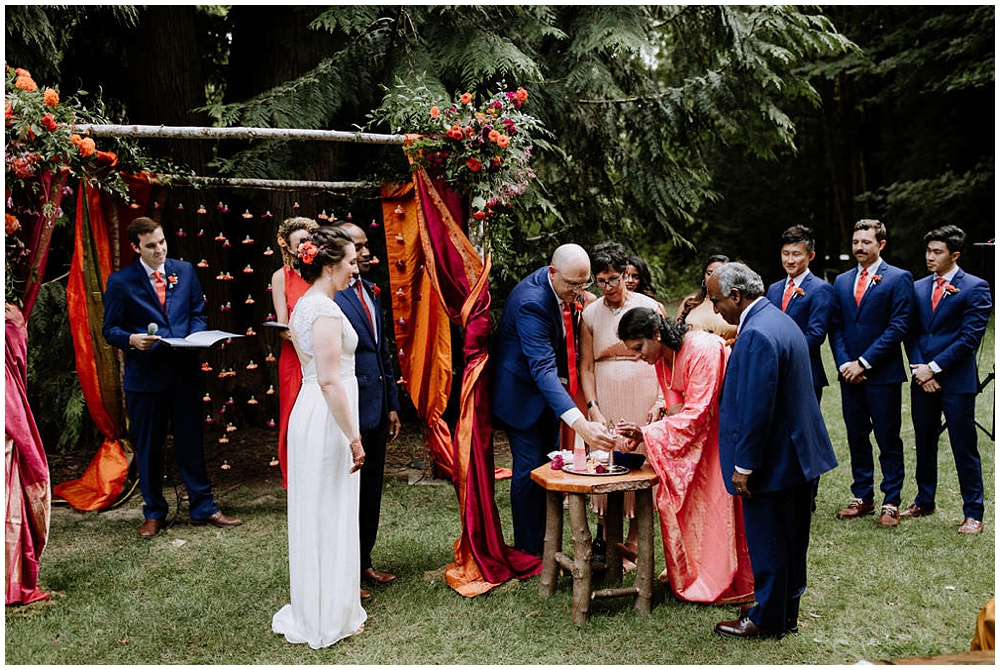 Abby and Rishi's parents took part in lighting both the Agni and the Havdalah candle. The fire is a traditional part of a Hindu ceremony representing the Hindu god Agni who bears witness to the wedding while the Havdalah candle is lit at sunset (we can pretend it was lit at sunset) to signify the end of Shabbat, the Jewish holy day.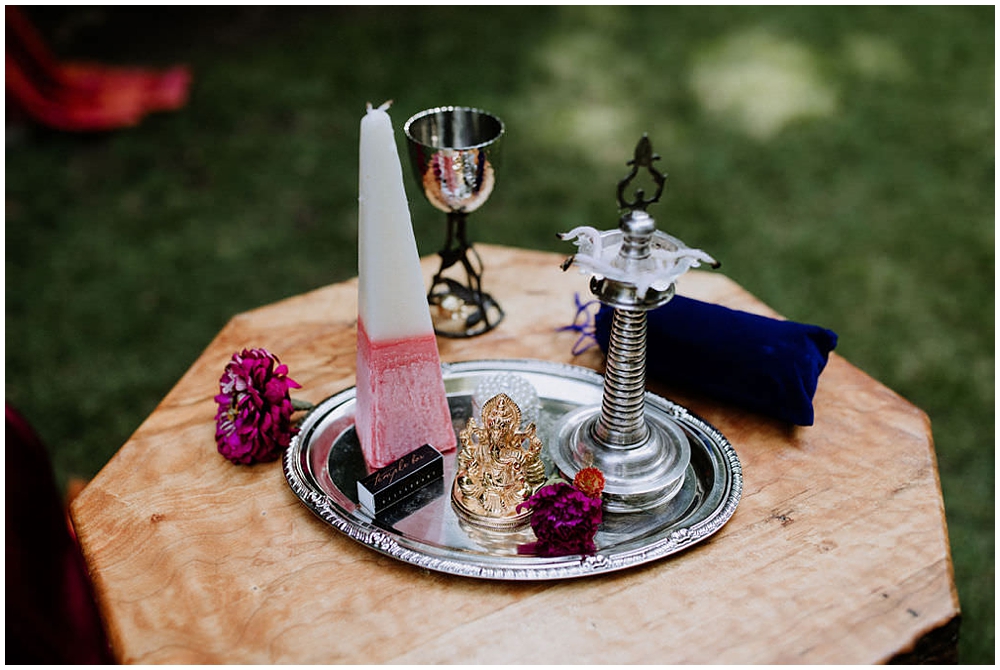 At the end of the ceremony, Rishi and Abby took seven steps while the seven Jewish blessings were recited. To end, they broke the glass, a Jewish tradition which expresses that even in the happiest moments, we want to recognize the pain and sadness in our world. Mazel Tov!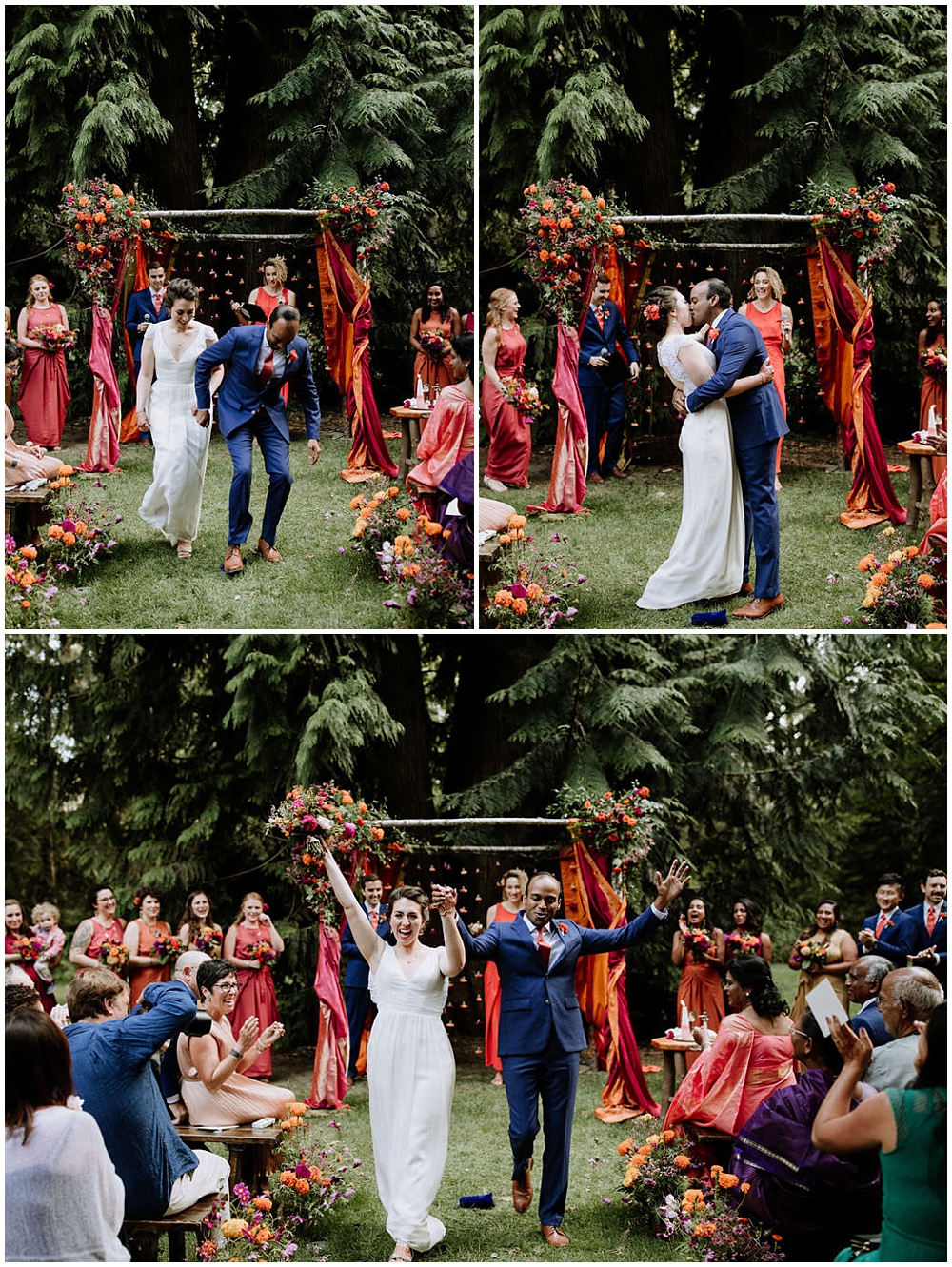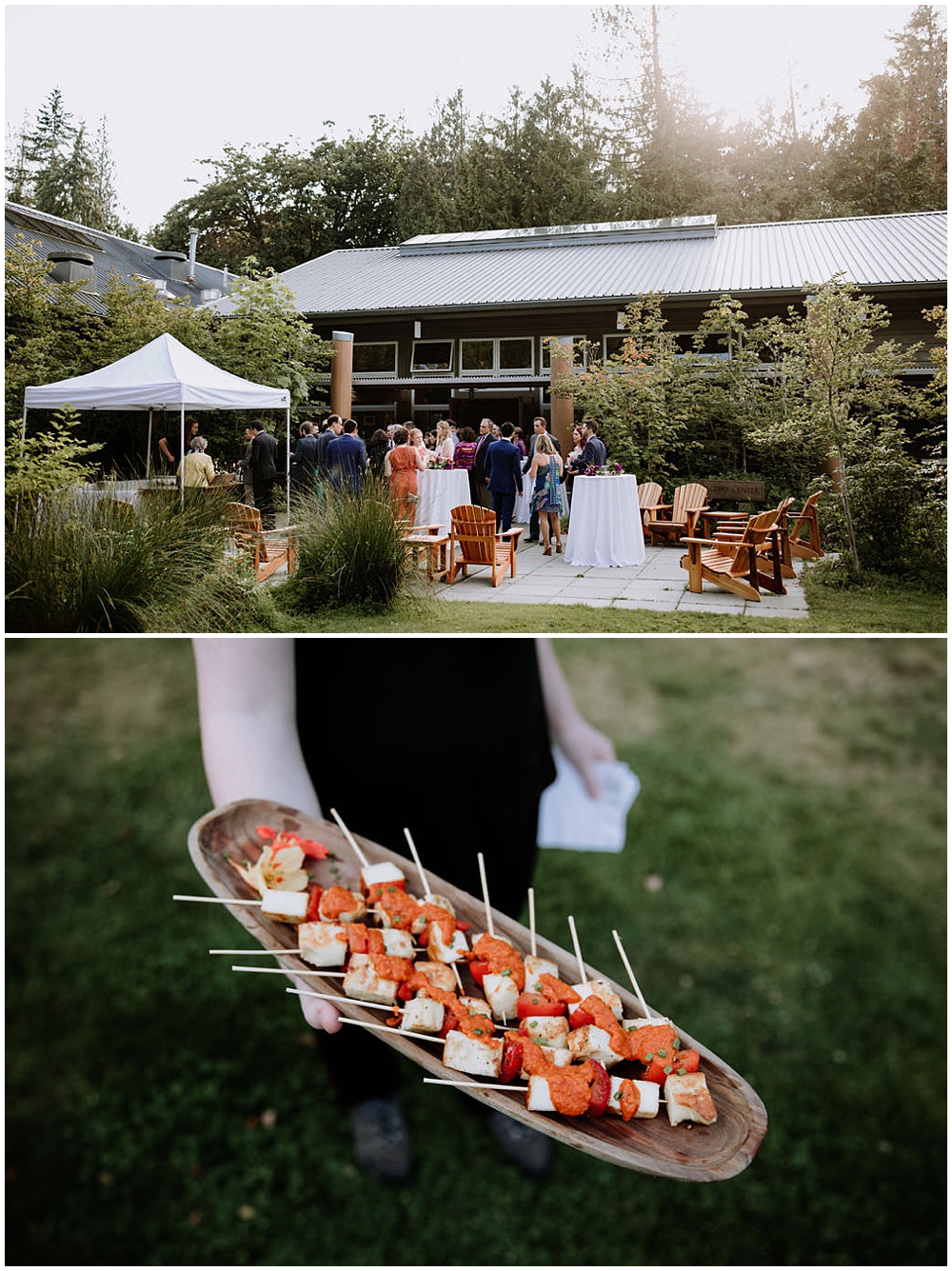 Abby's brother's played during cocktail hour.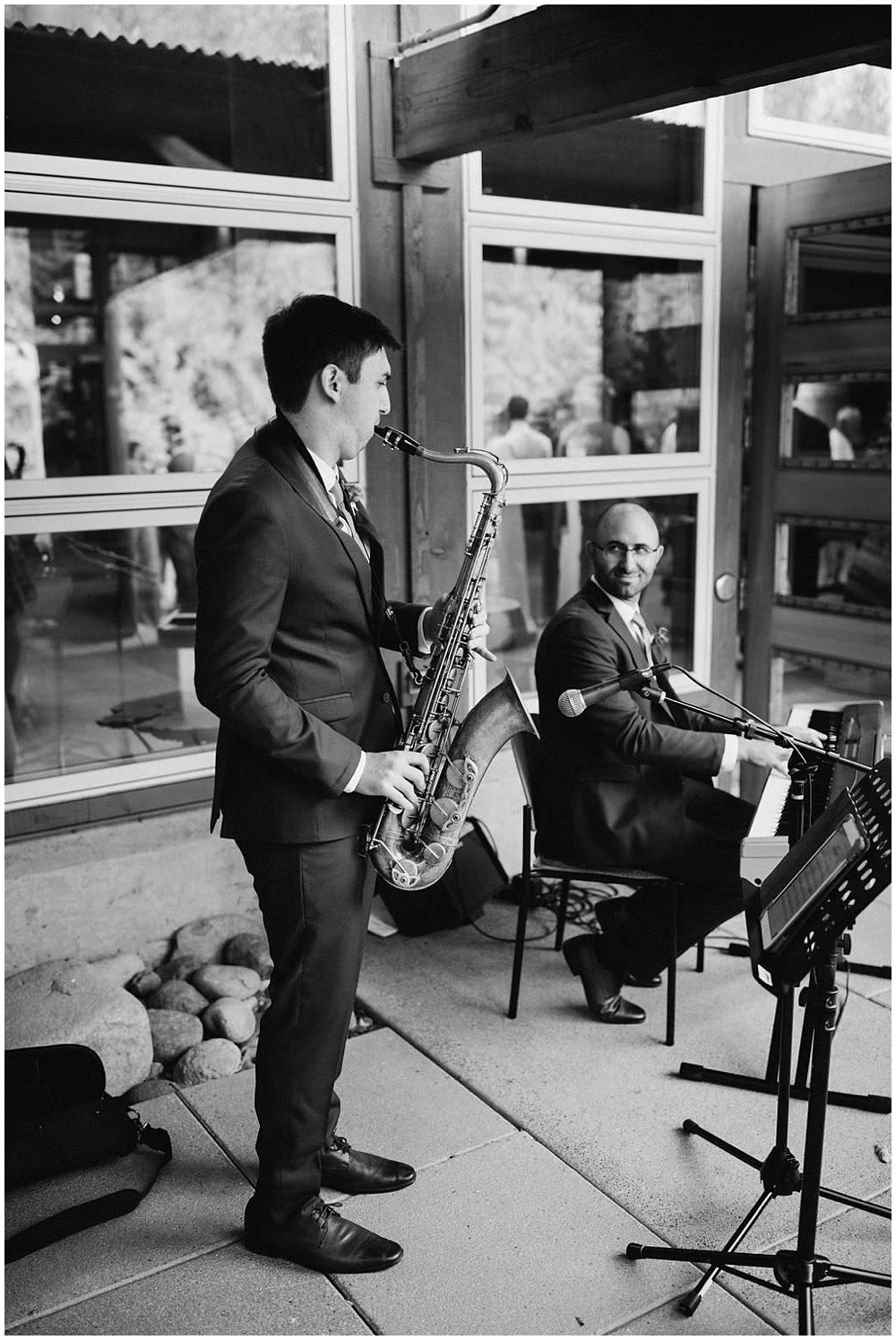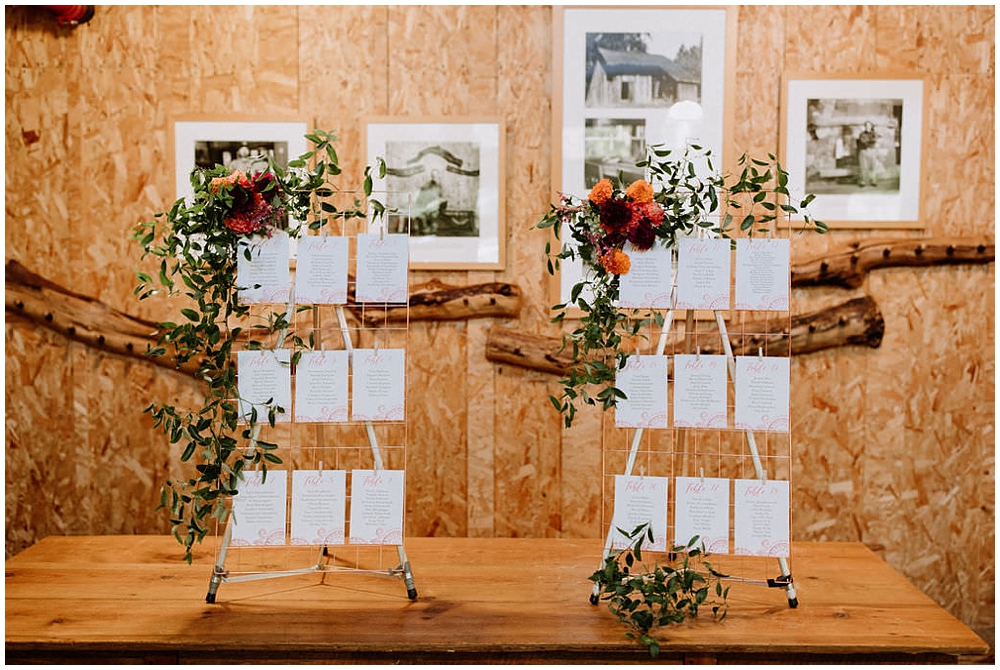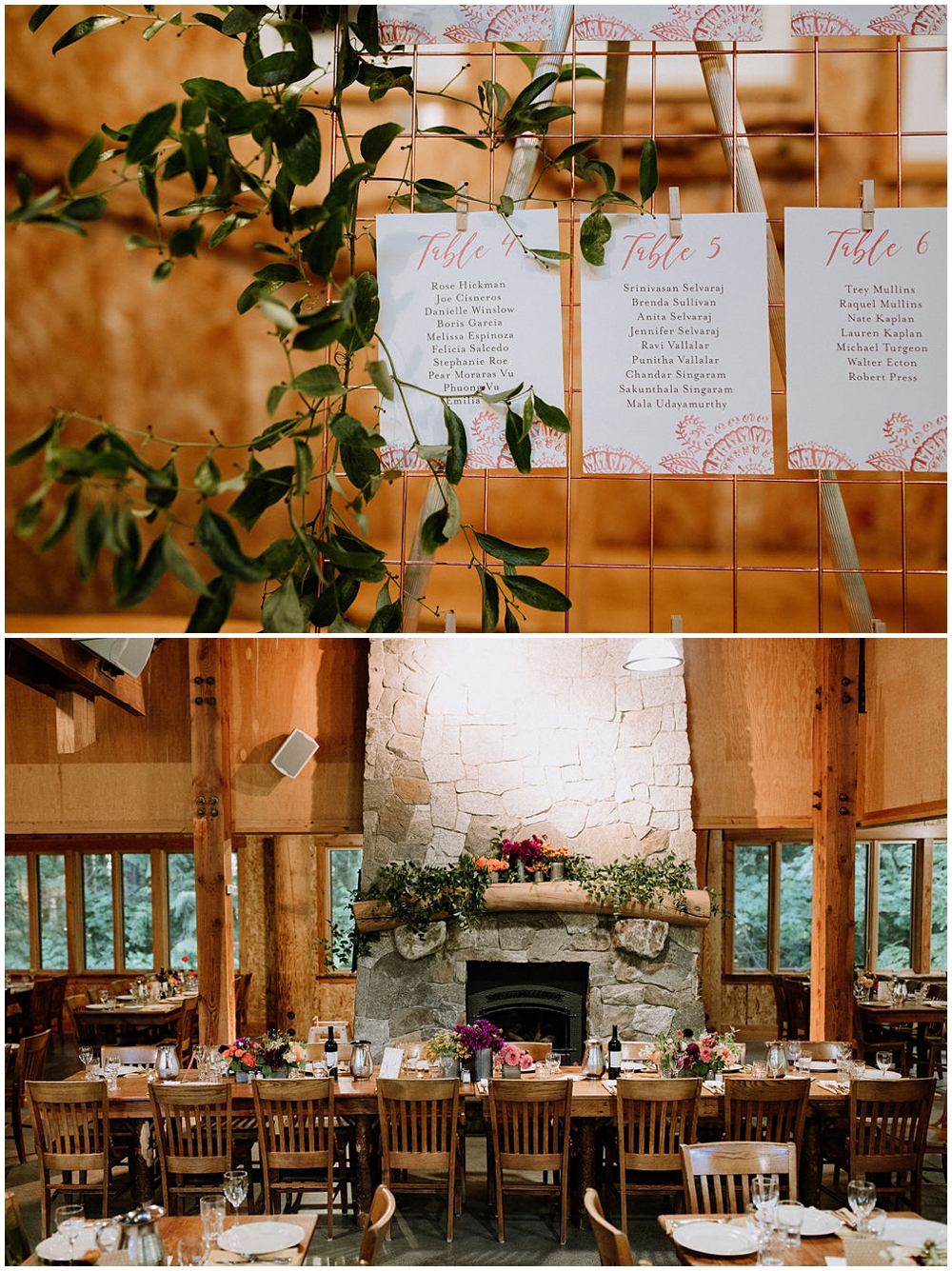 Dinner featured Abby's & Rishi's favorite Indian dishes cooked perfectly by IslandWood!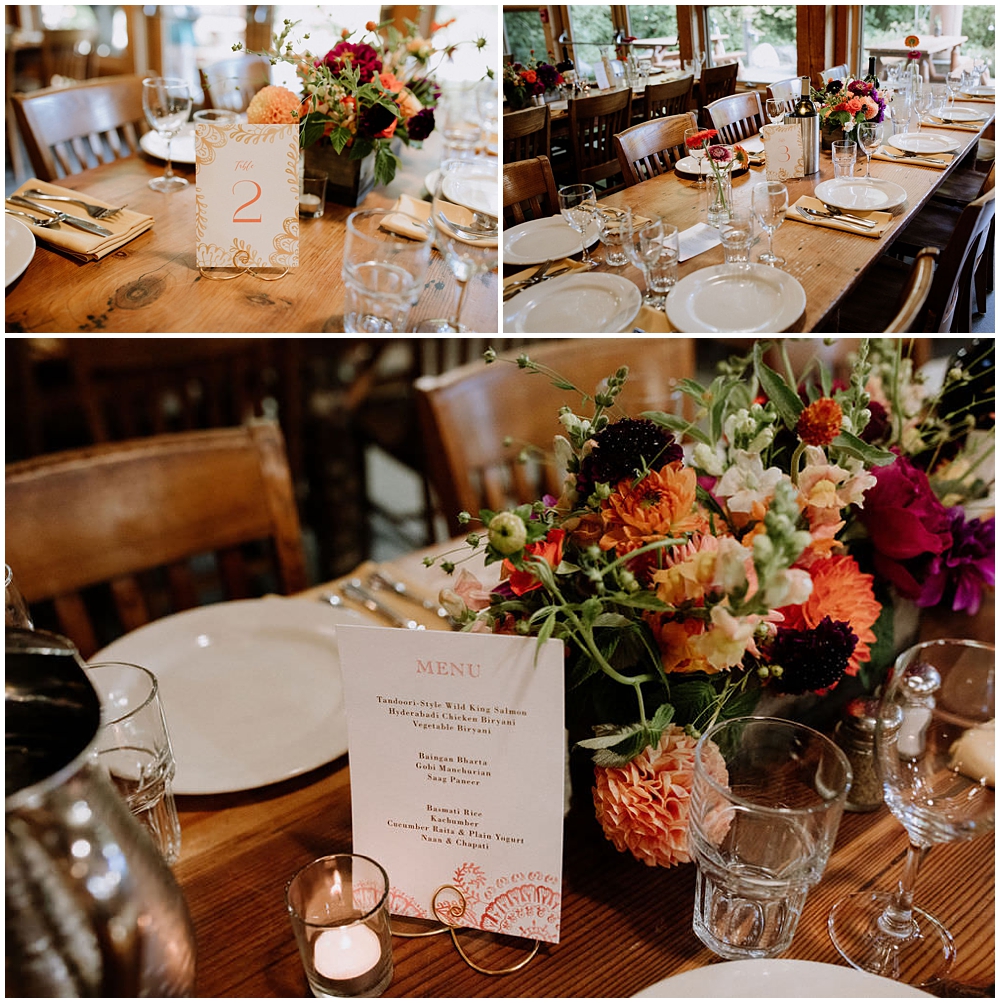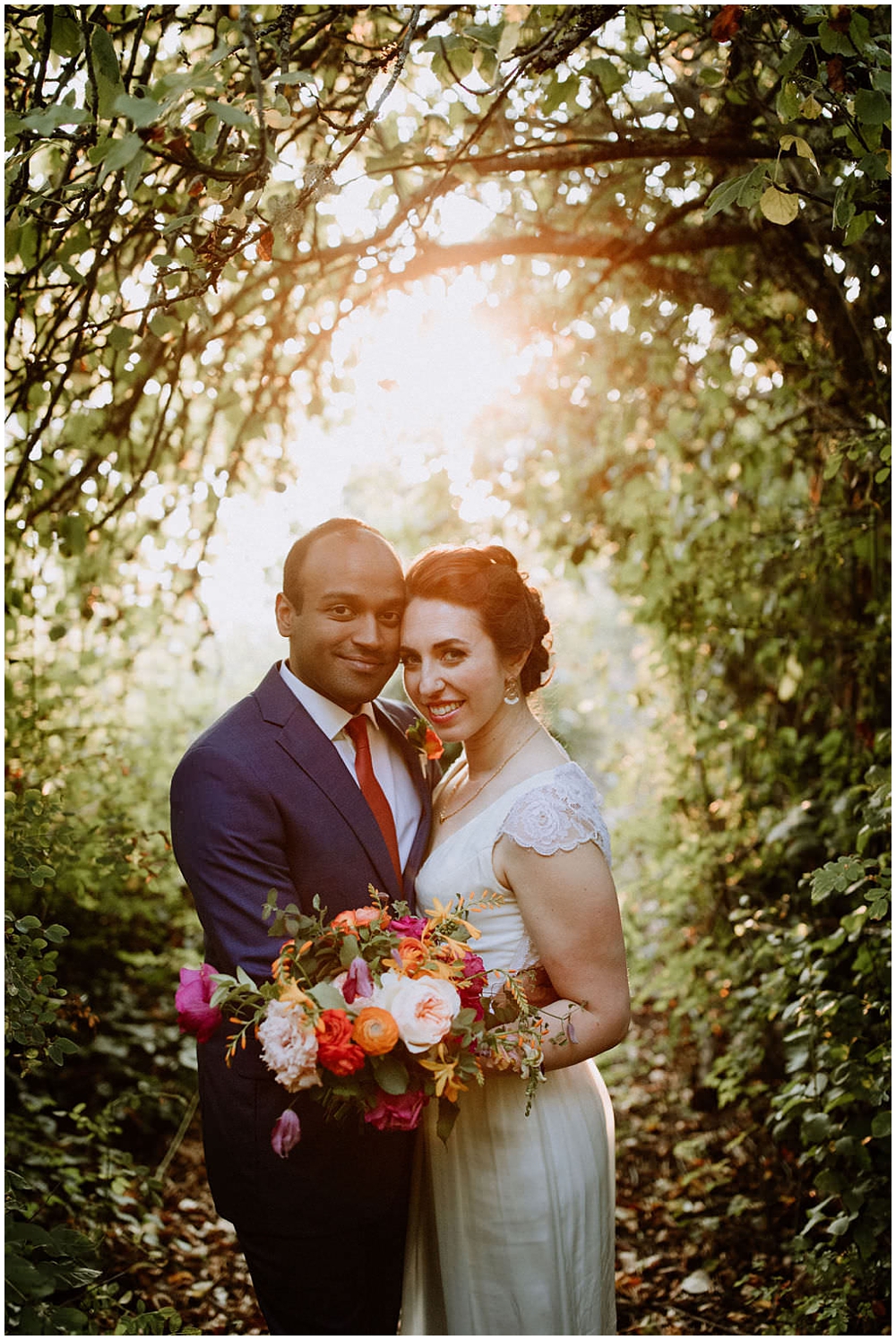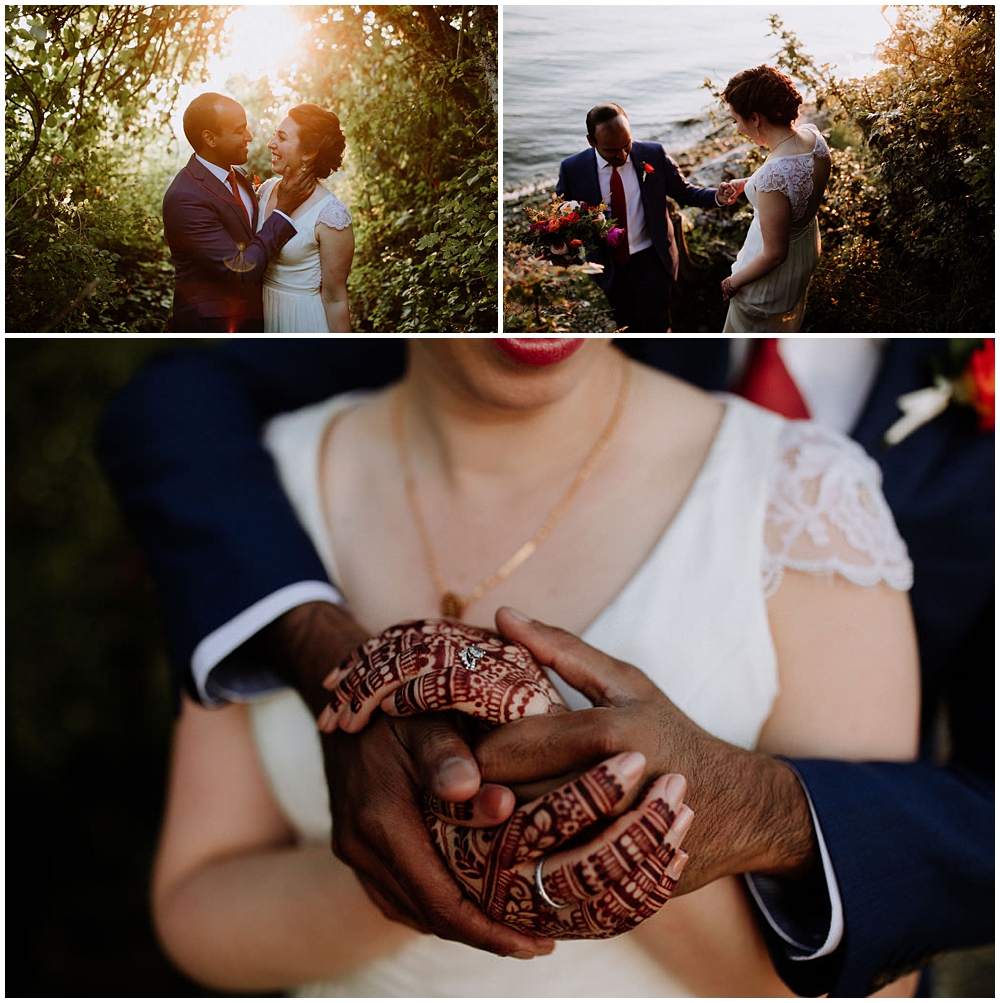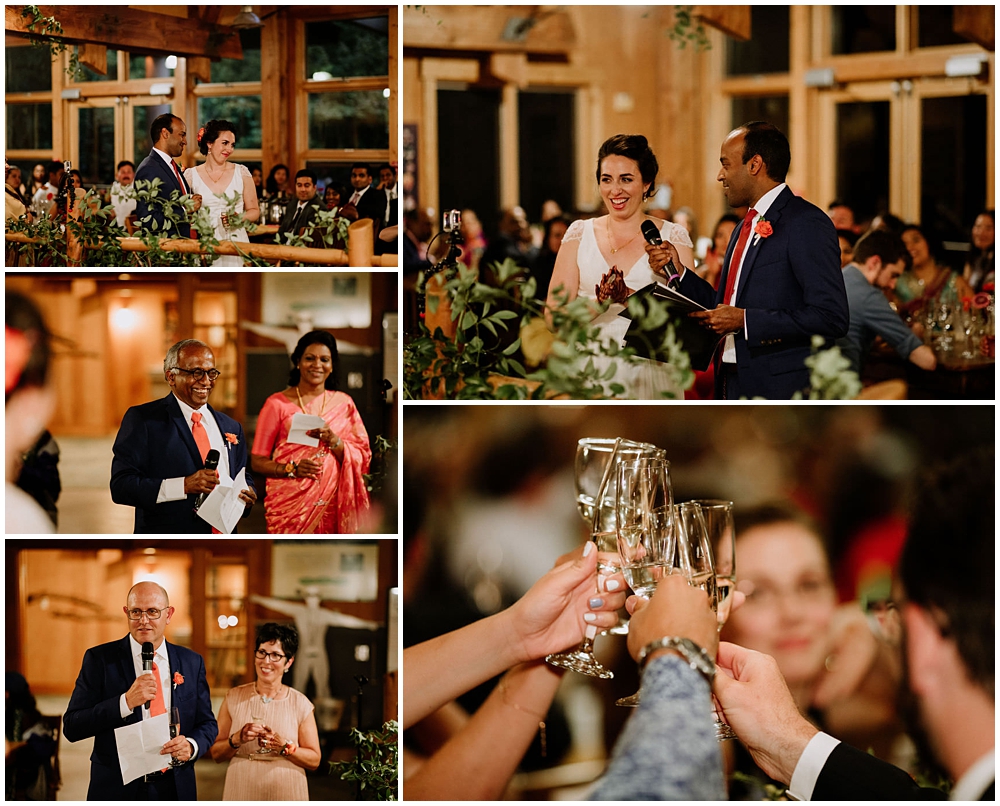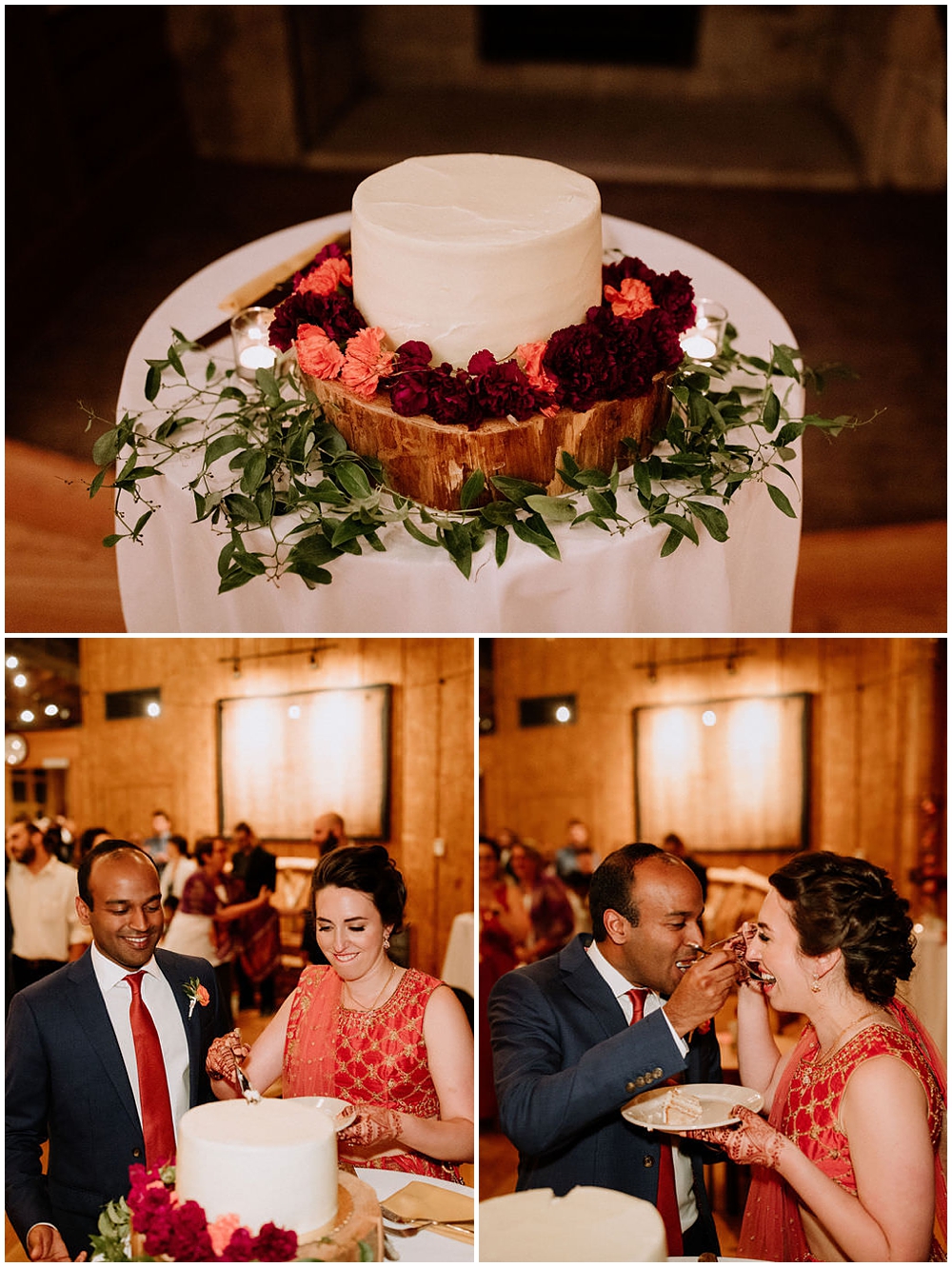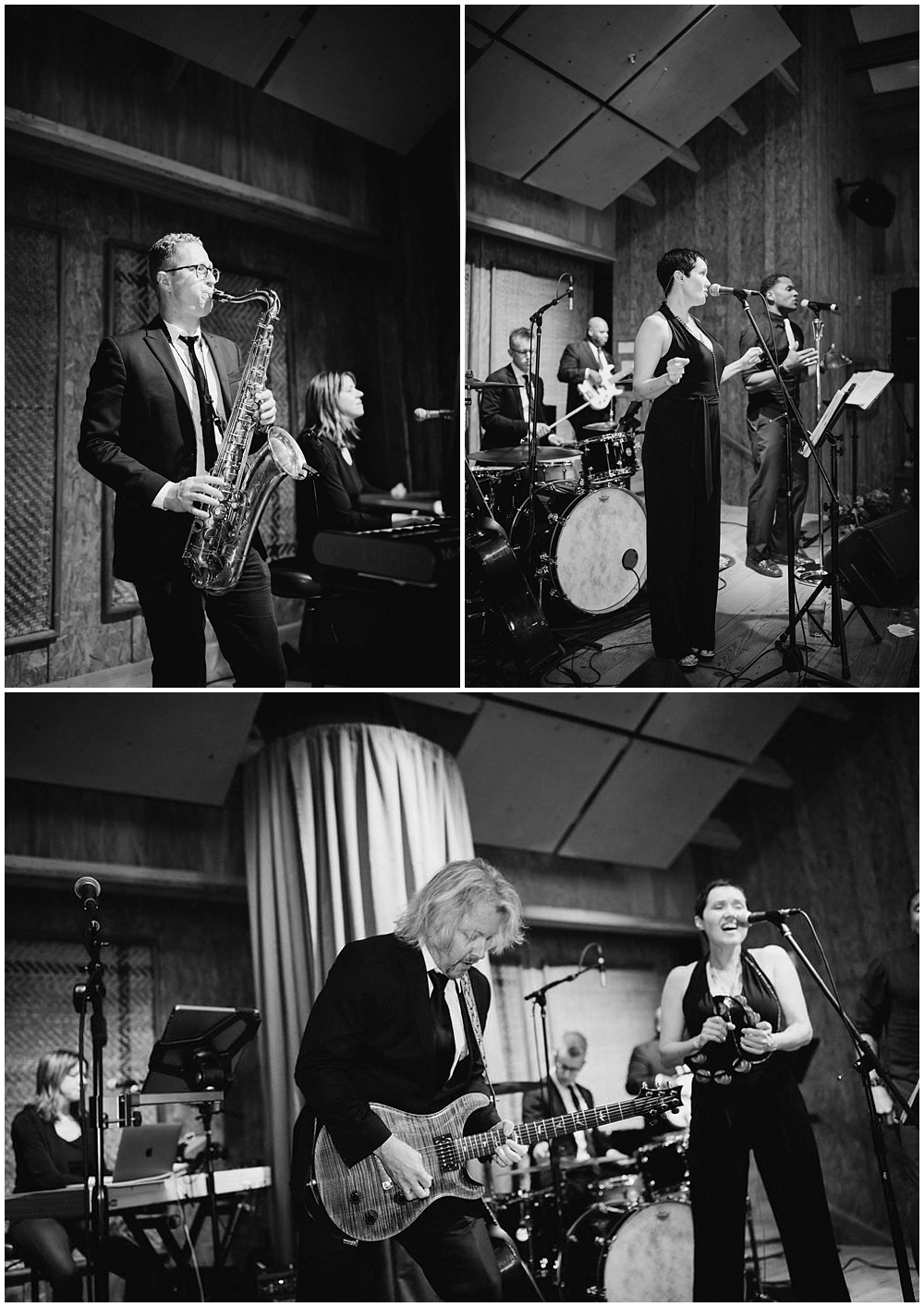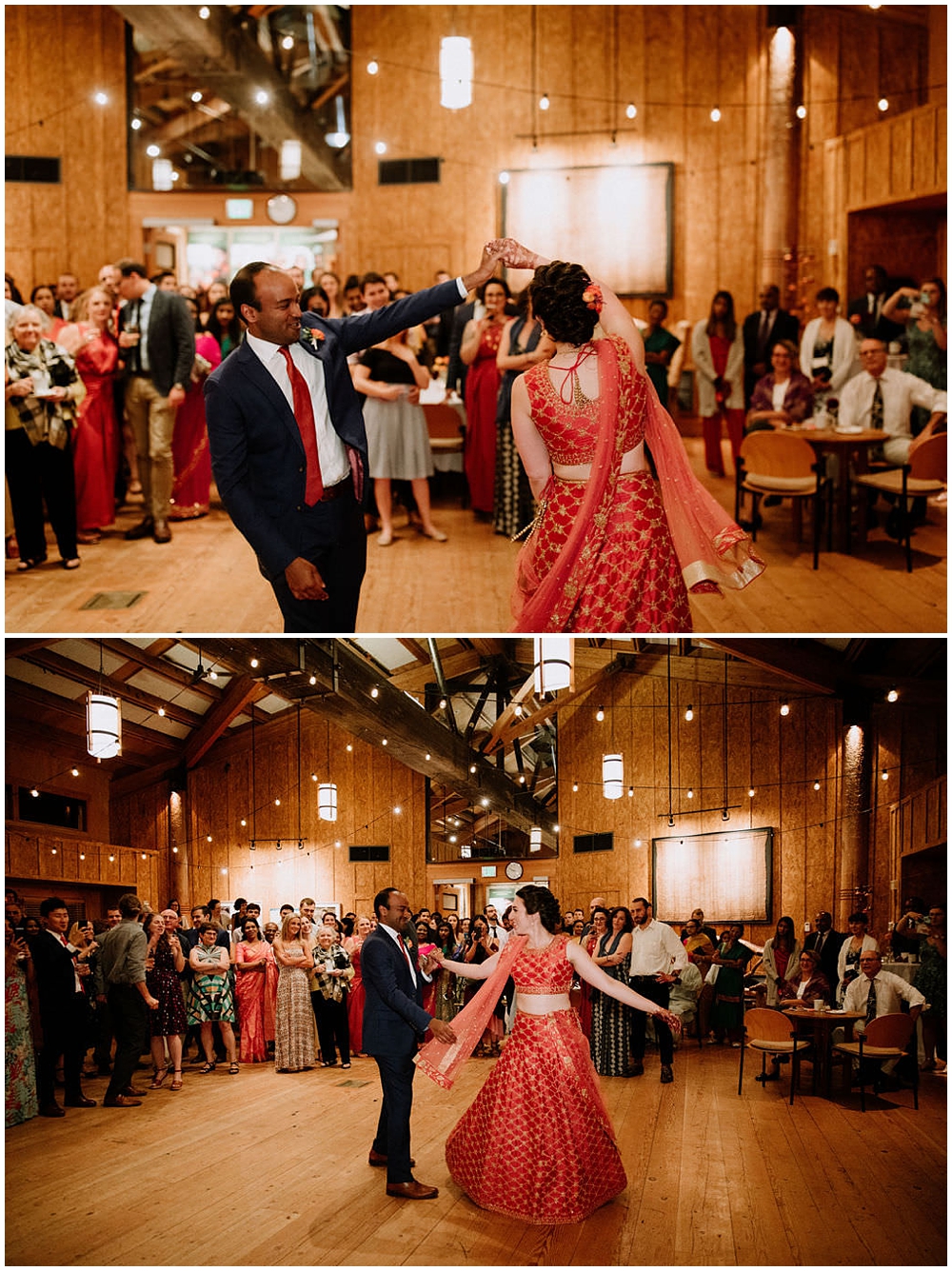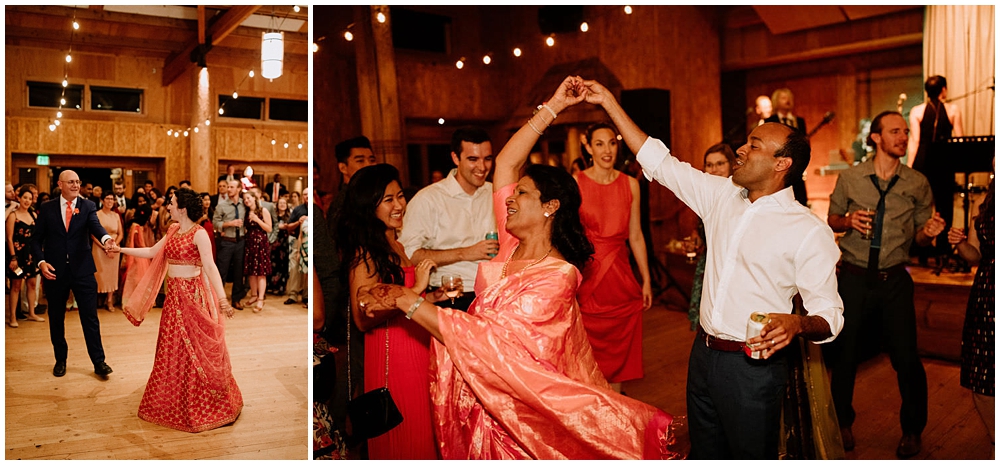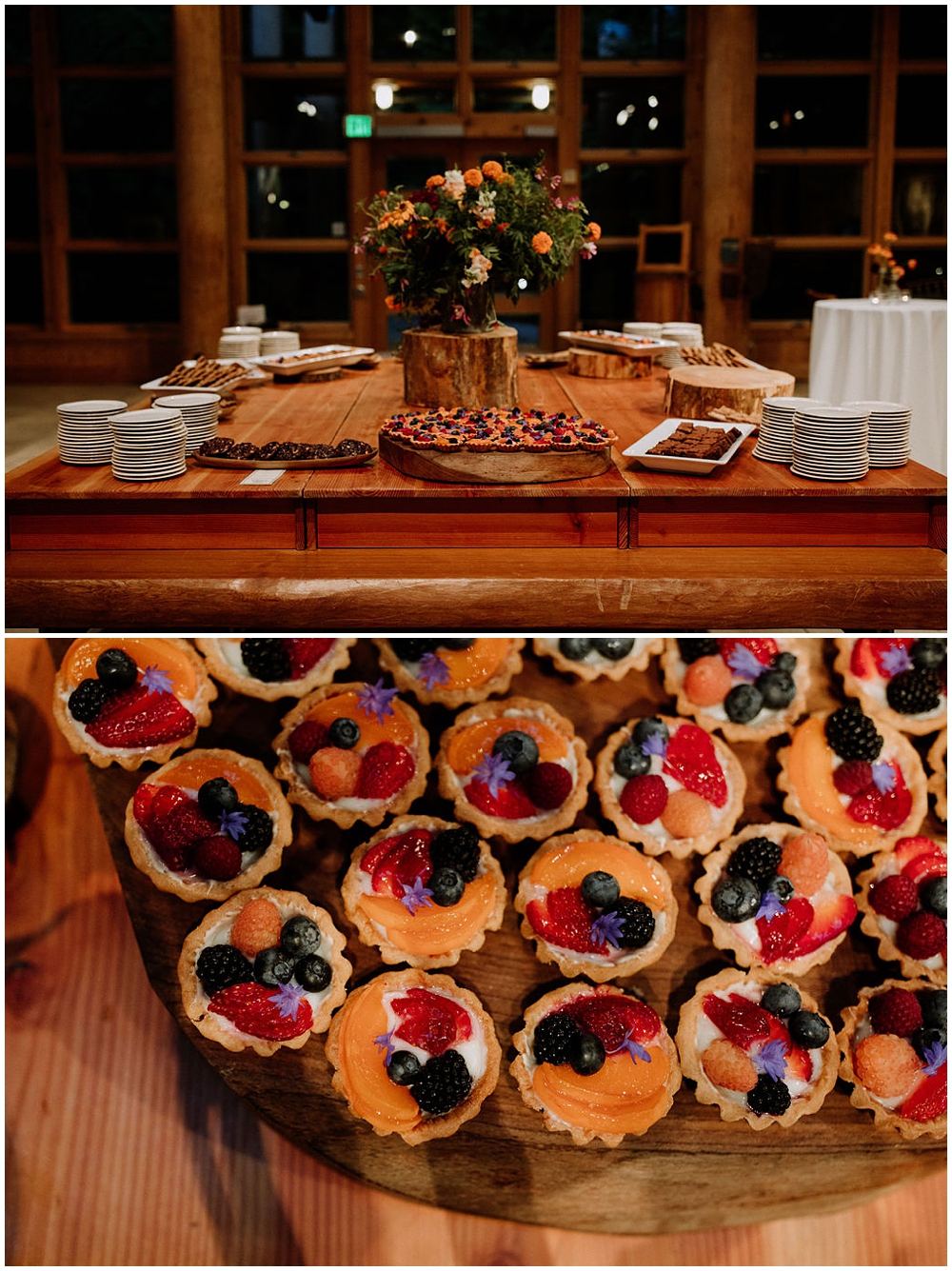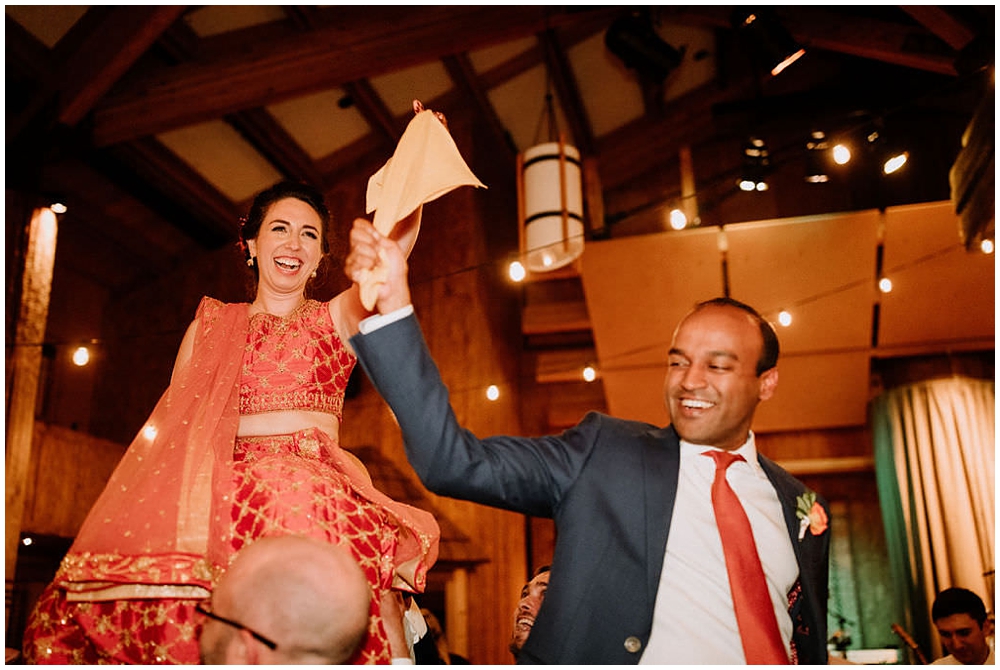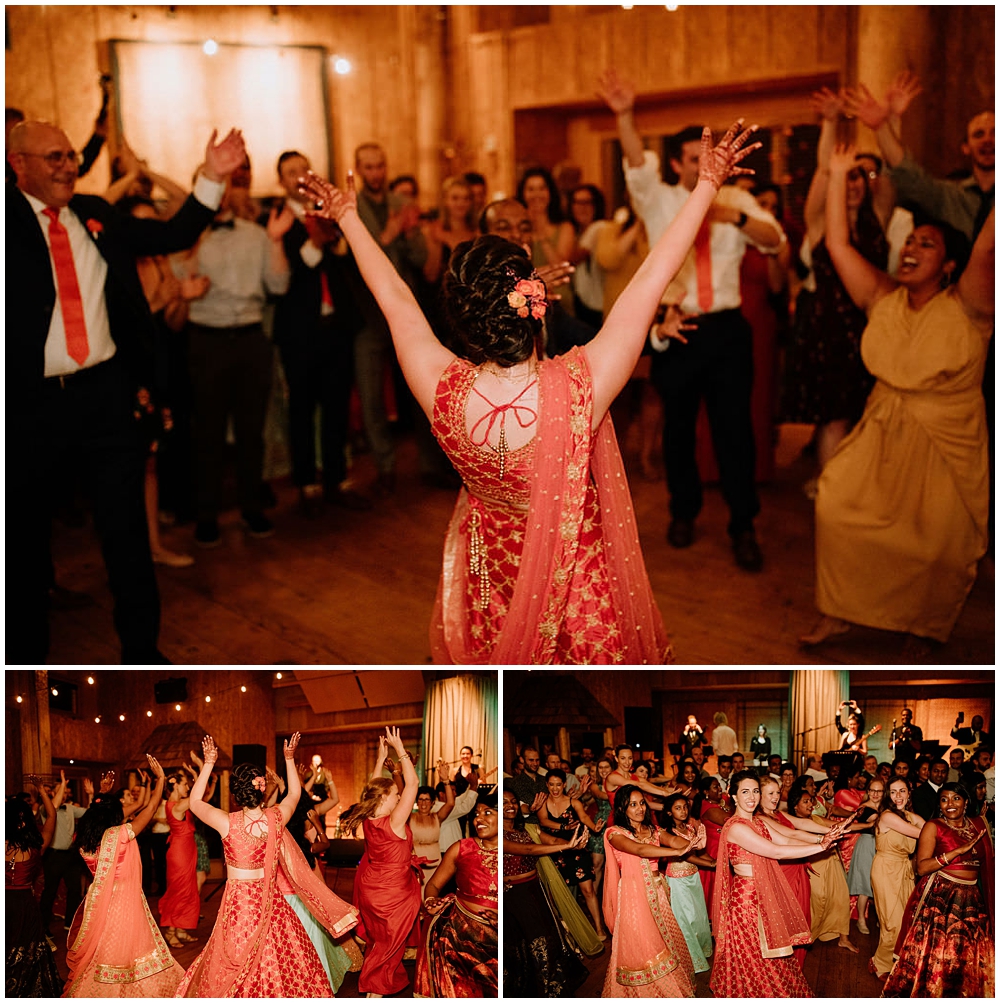 Hi Andrea and BreeAnn! Thank you so much for everything, we had an incredible weekend. We are still basking in the magic of last weekend and are finding it hard to come back to reality. Everything was truly a dream and even the minor hiccups make memorable parts of the story! Andrea and Linda were fantastic and so on top of things that we were able to relax and enjoy ourselves and our family and friends. No small feat at such a large venue! Cheers, Abby + Rishi
Venue & Catering: IslandWood 
Photography: EarthMark Photography
Henna: The Preets Artistry
Hair & Makeup: Offwhite Beauty
Floral: Melanie Benson Floral
Desserts: Blackbird Bakery
Wedding Cakes: Deep Sea Sugar & Salt
Bridal Gown: Abby repurposed her Mother's Wedding Gown
Bridesmaids Dresses: Mother of the Bride
Groom: Indochino Seattle
Groomsmen: The Black Tux
Childcare: Stay & Play Childcare
Ceremony & Dinner Music: Rosenoak
Cocktail Hour Music: Abby's Brothers
Reception Band: Modern Tribe
Rentals: Puget Sound Farm Tables, Make A Scene & Pedersen's Seattle
Stationery: Swell Press Paper Co & Minted