School has begun which means fall is around the corner. The coming of fall has us dreaming of crisp autumn evenings, pumpkins and pie. Today we look back at an Employee Appreciation Harvest Party we had the opportunity to plan last fall. With the promise of a party at the owner's home if the company reached their ultimate sales goal, the employees took on the challenge and surpassed that goal! With less than a month until the celebration we pulled together a Harvest Party for their sales team and family members that left their guests feeling both appreciated and grateful to be part of a successful team milestone.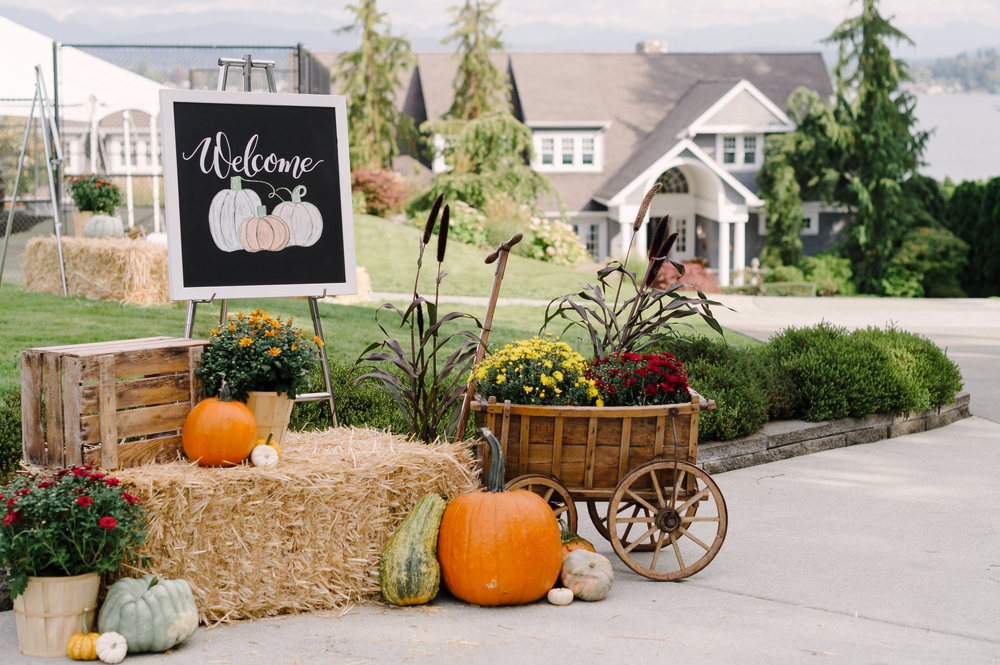 As guests arrived at the designated parking lot noted in their invite they were picked up by Butler Seattle shuttles who transported them ten minutes down the road to our client's home. Guests exited the shuttles and were greeted with a glass of wine and tray passed appetizers as they took in the event displayed in front of them. The upper lawn featured Pumpkin Ring Toss, two Pumpkin Tic Tac Toe Boards, Pumpkin Bowling, Corn Hole, a Paint Your Own Pumpkin Station and a photo booth incorporating cornstalks, haybales and custom props.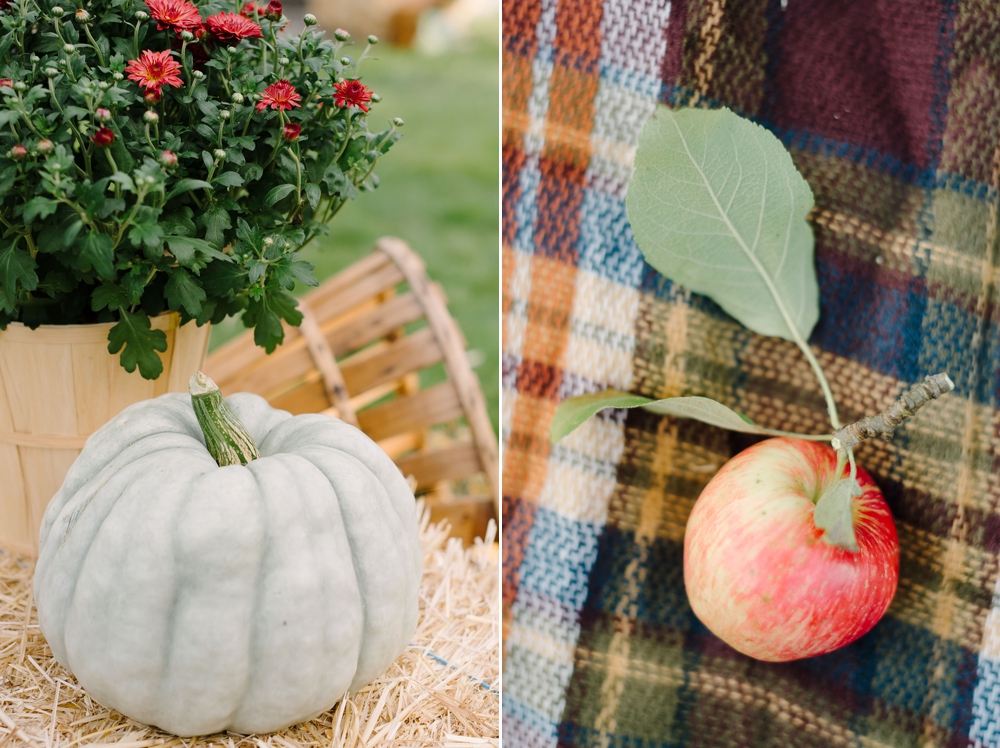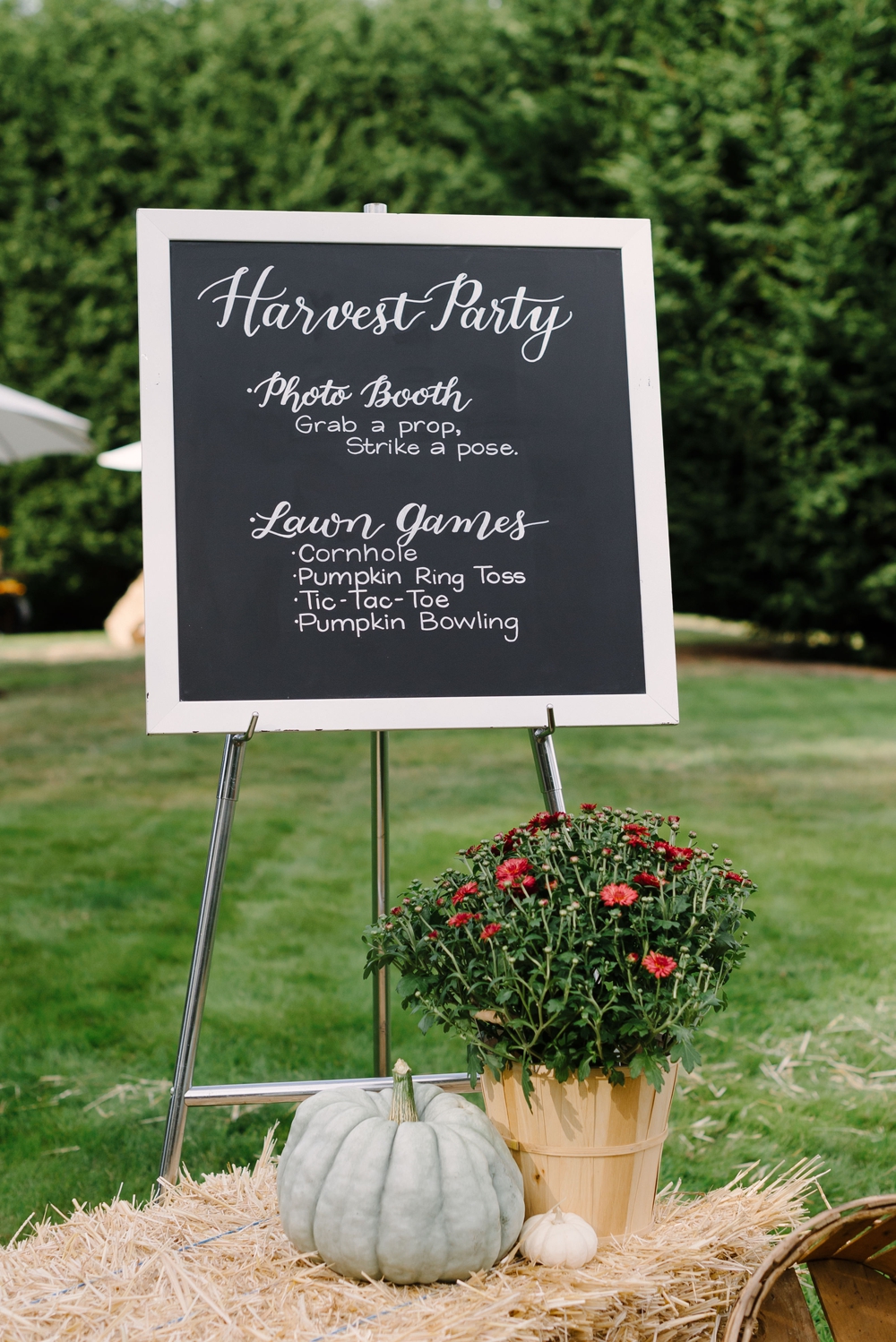 Scattered throughout the property were five raffle stations which asked employees and their family to guess the number of harvest themed candies in each jar. Those closest to the correct number were given prizes ranging from an overnight stay at a local casino to tickets to a pro football game. Not bad! These prizes were announced at the end of dinner prior to the start of dessert.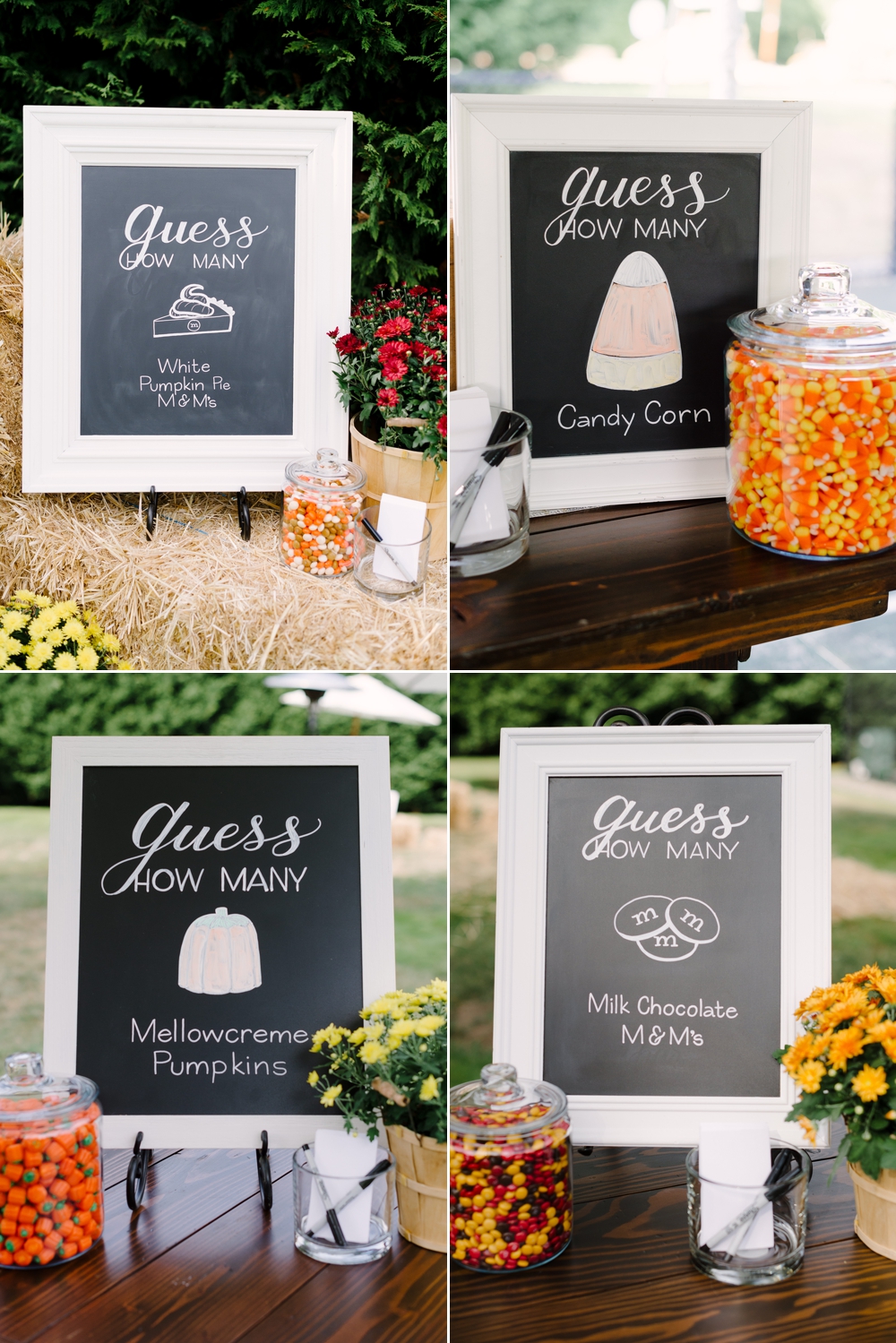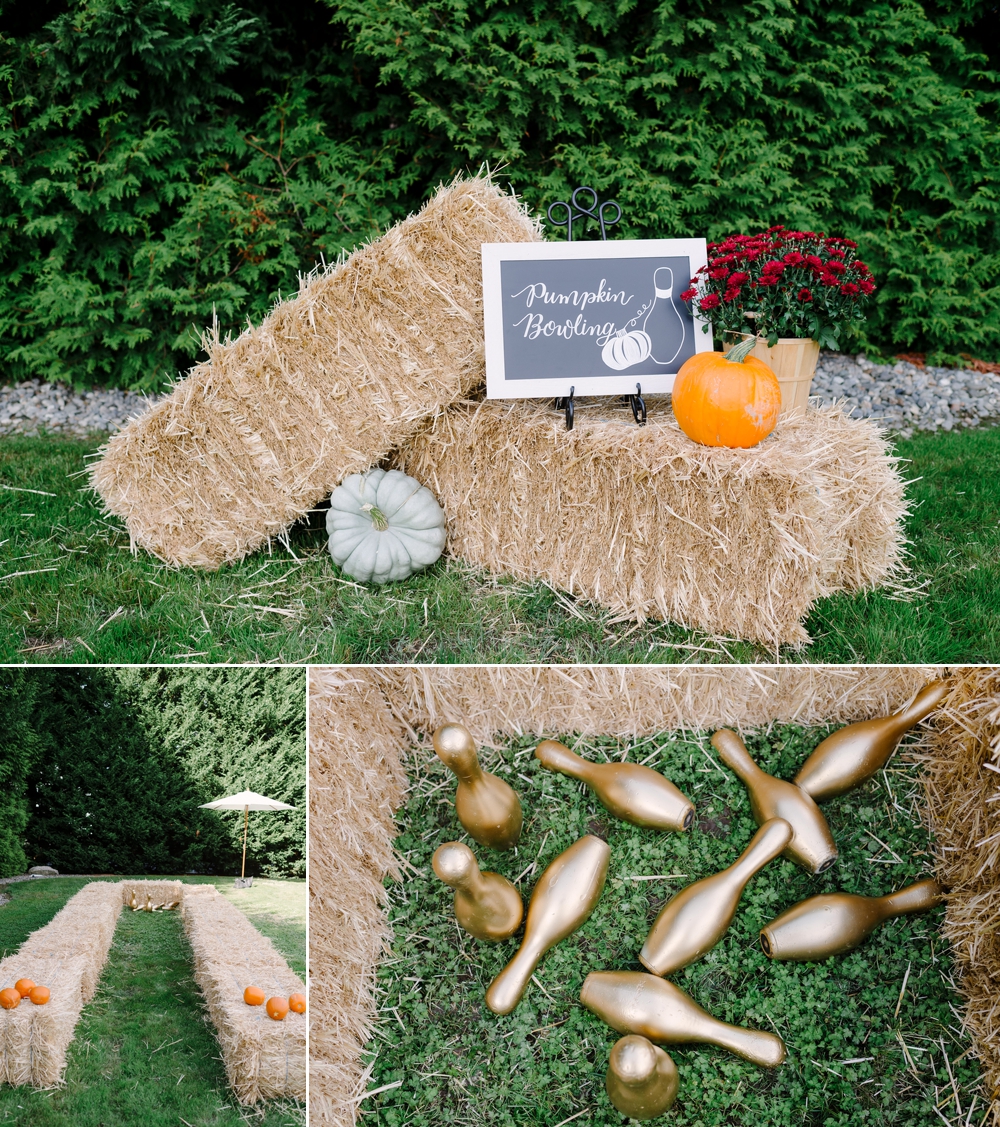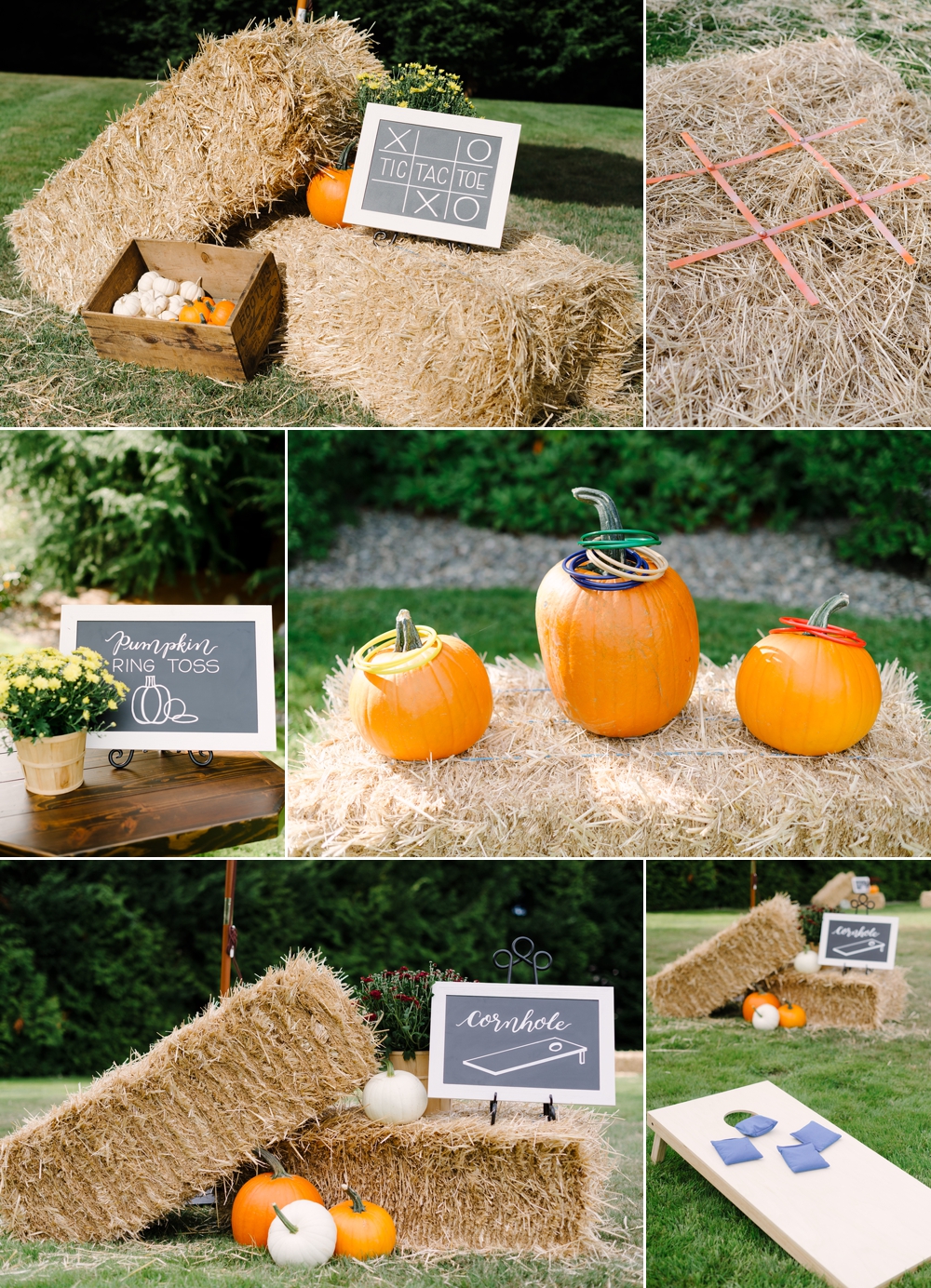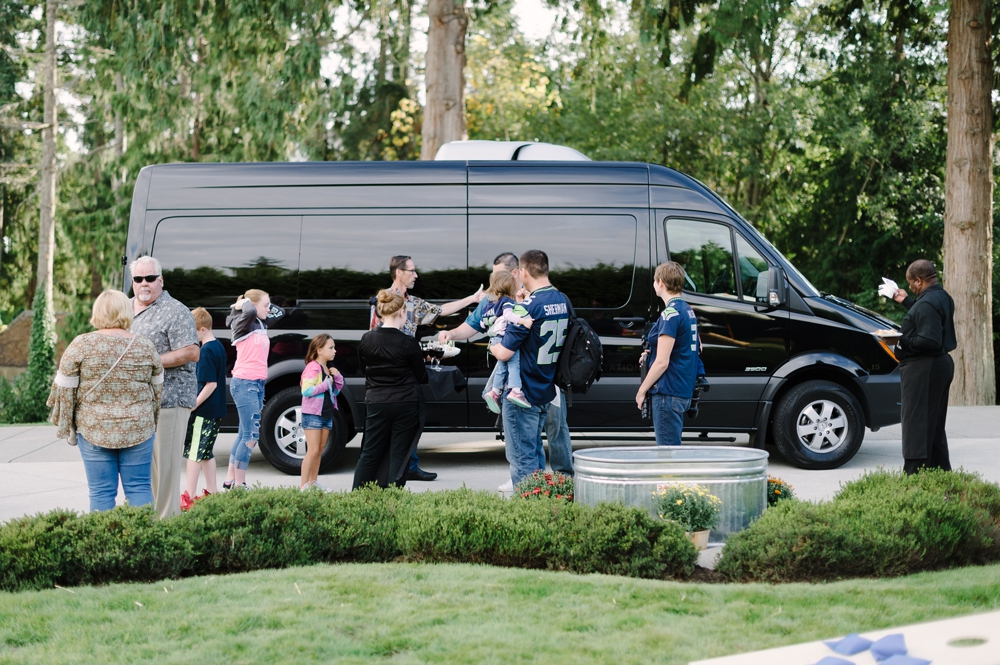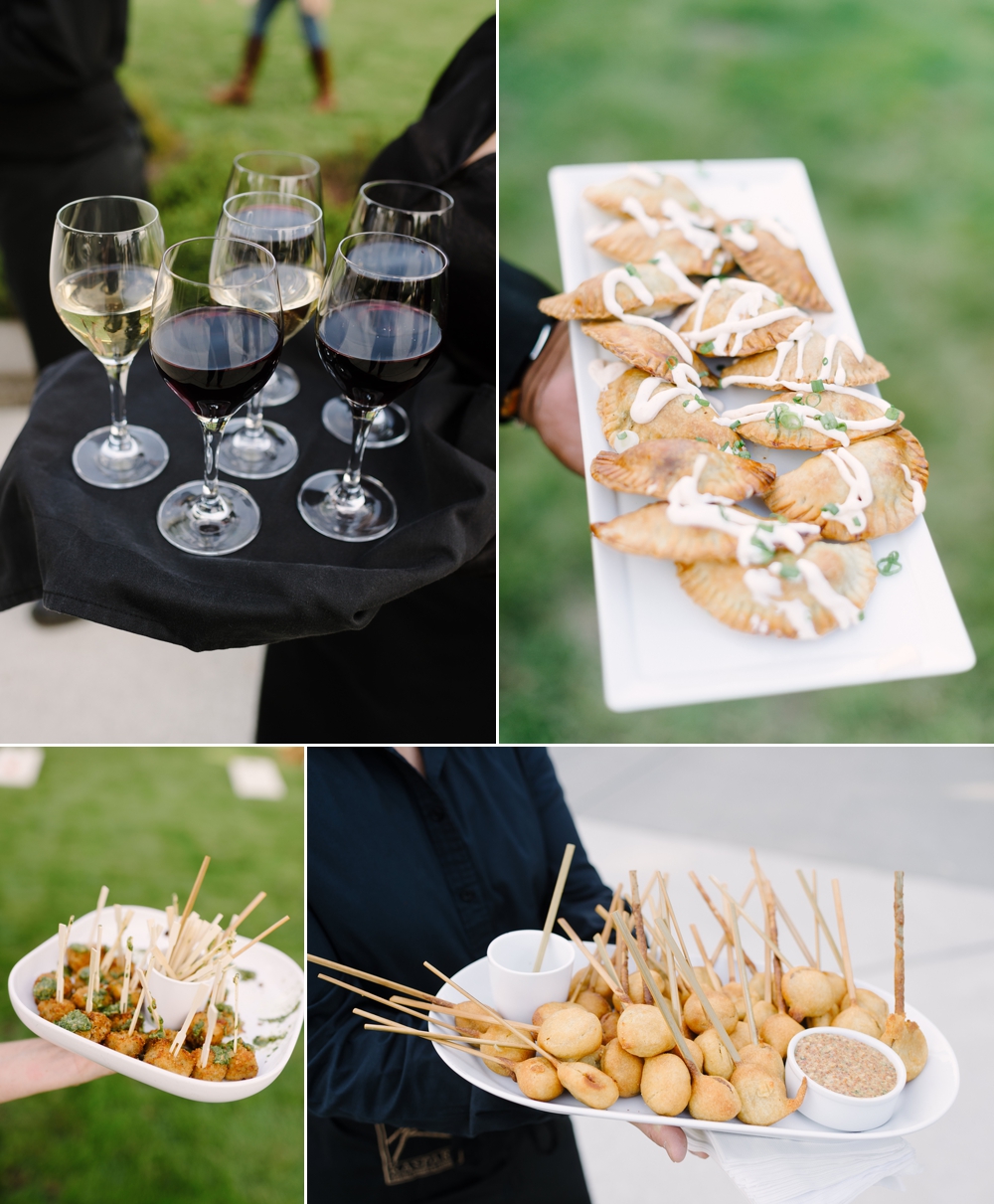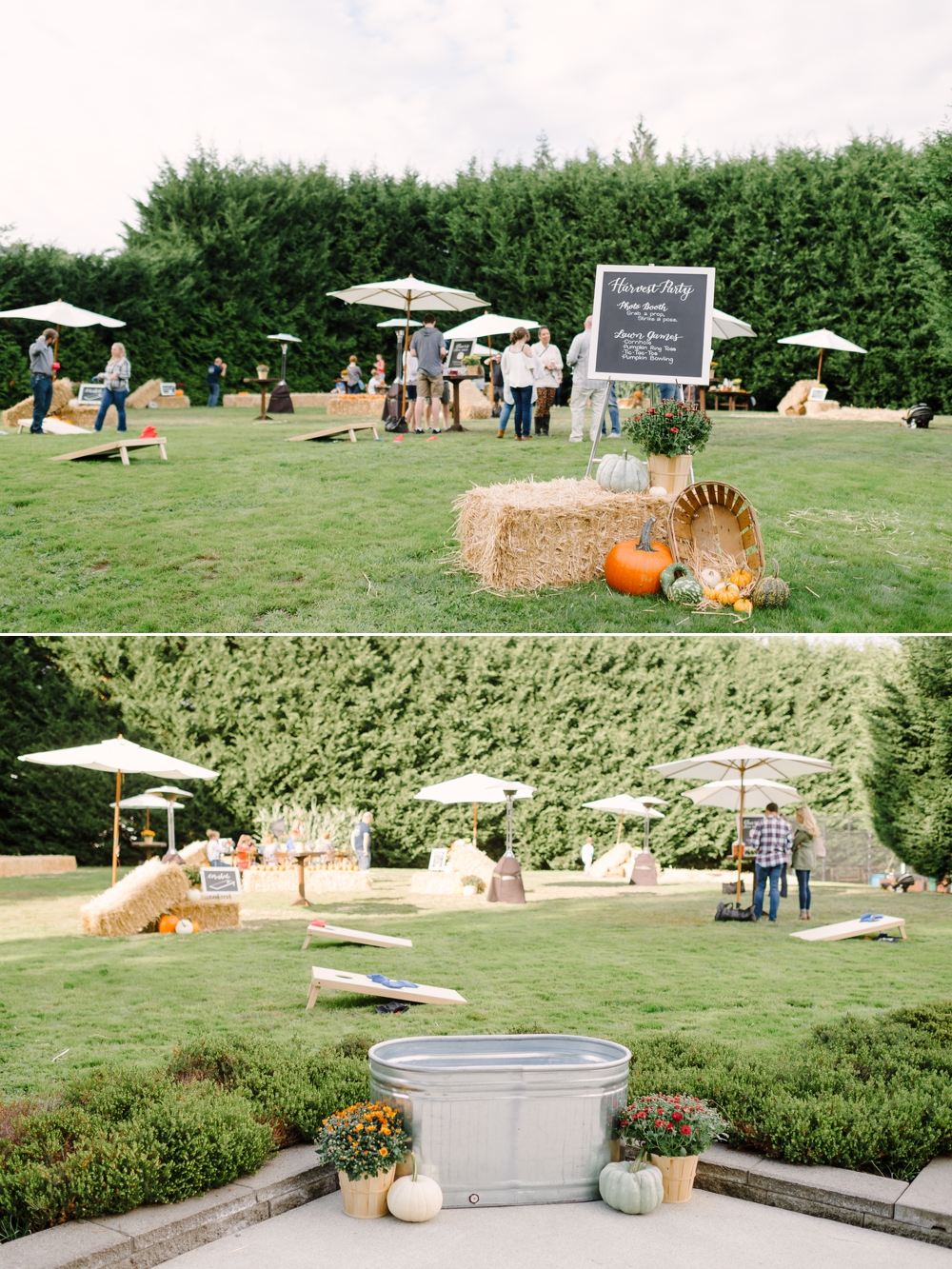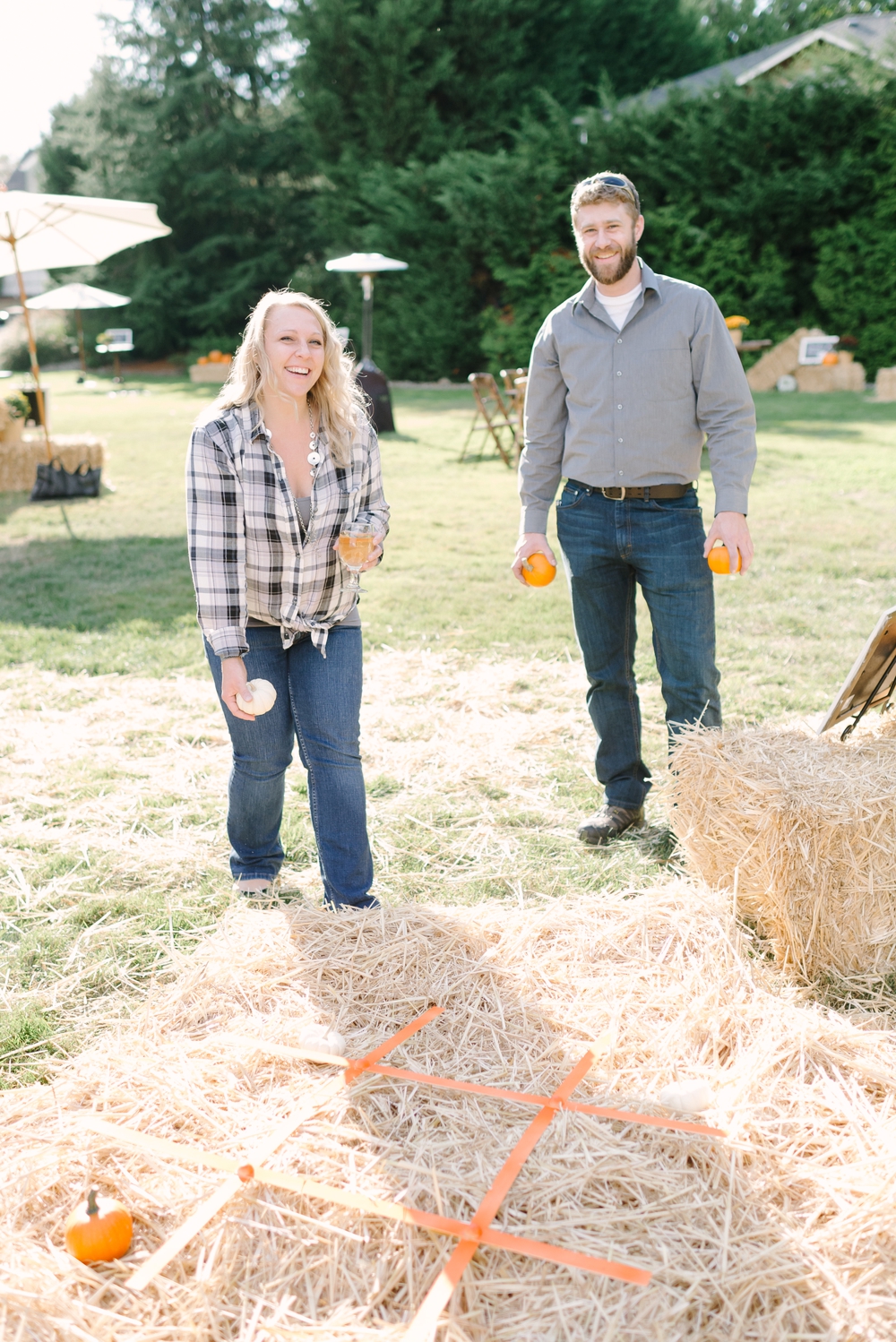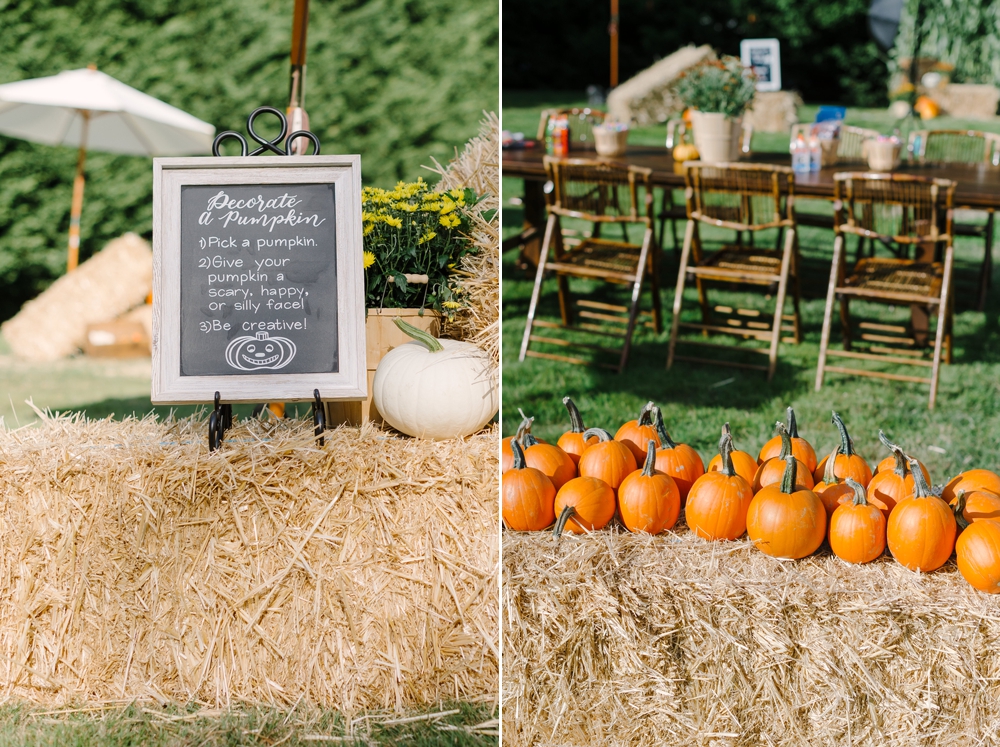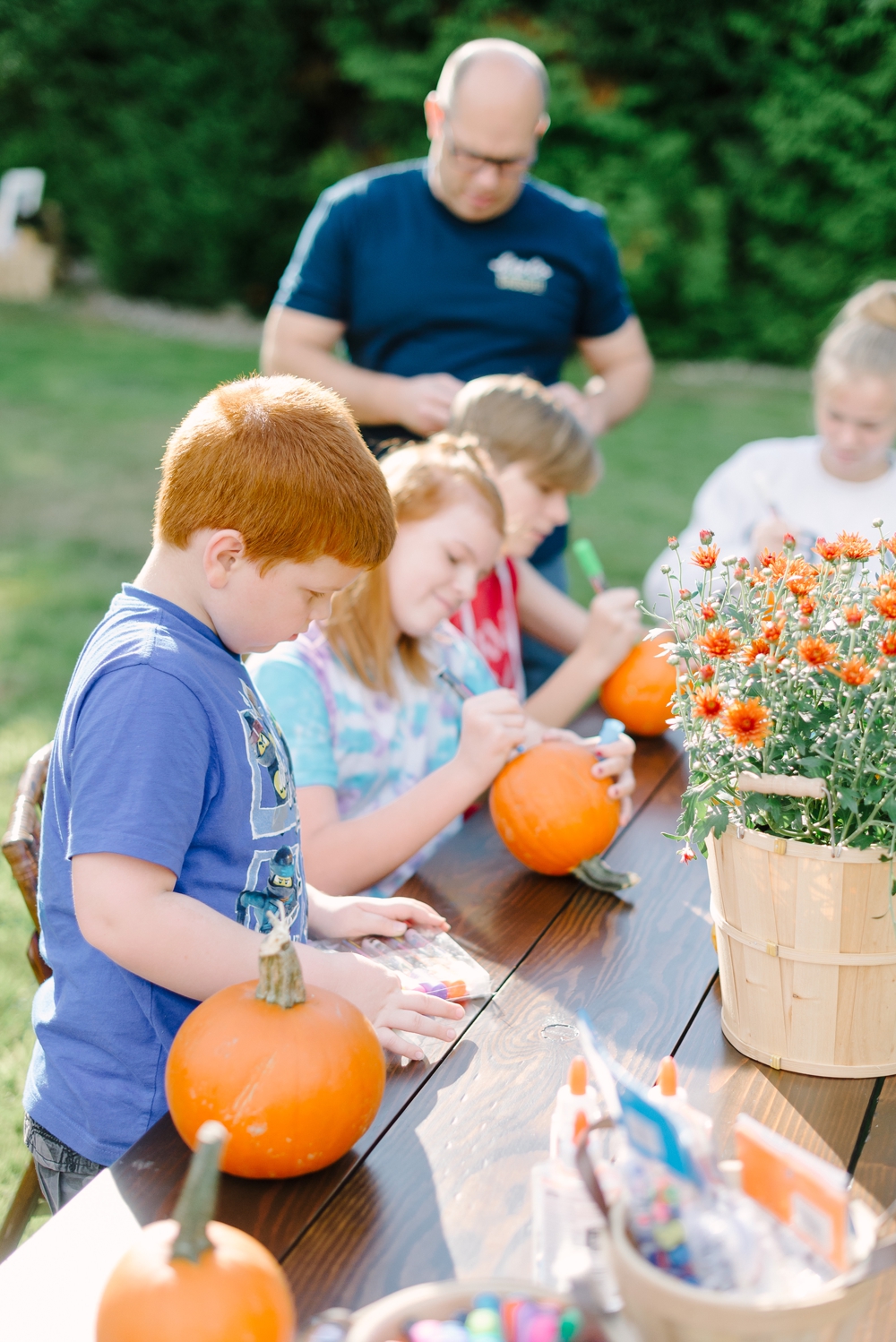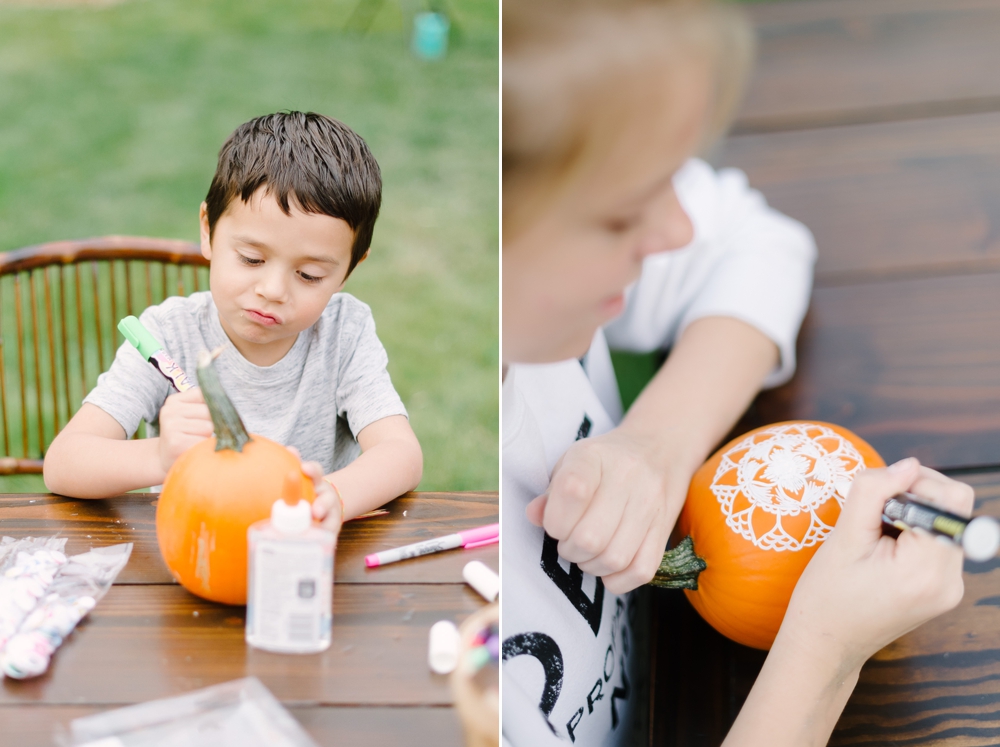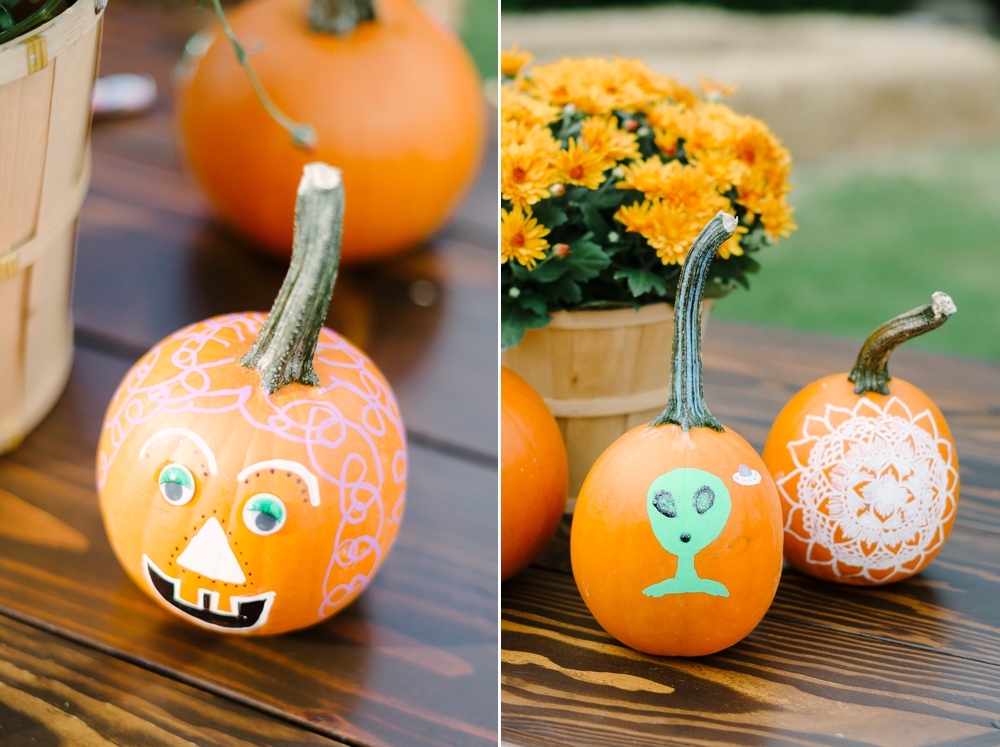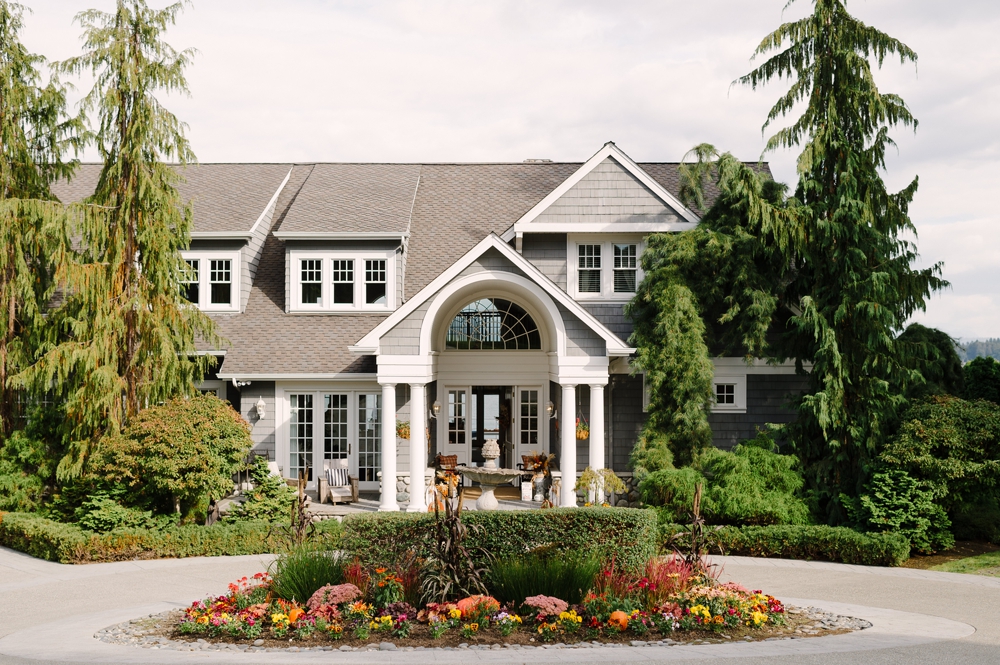 Inside the home guests were given free range of the kitchen, deck and game room downstairs. Making their way outside on the waterfront side of the home, a live band playing country and rock hits set the mood. A second bar as well as various options for seating allowed guests to enjoy the music and the beauty of the lake. A bit too cold for swimming but the perfect backdrop for live music!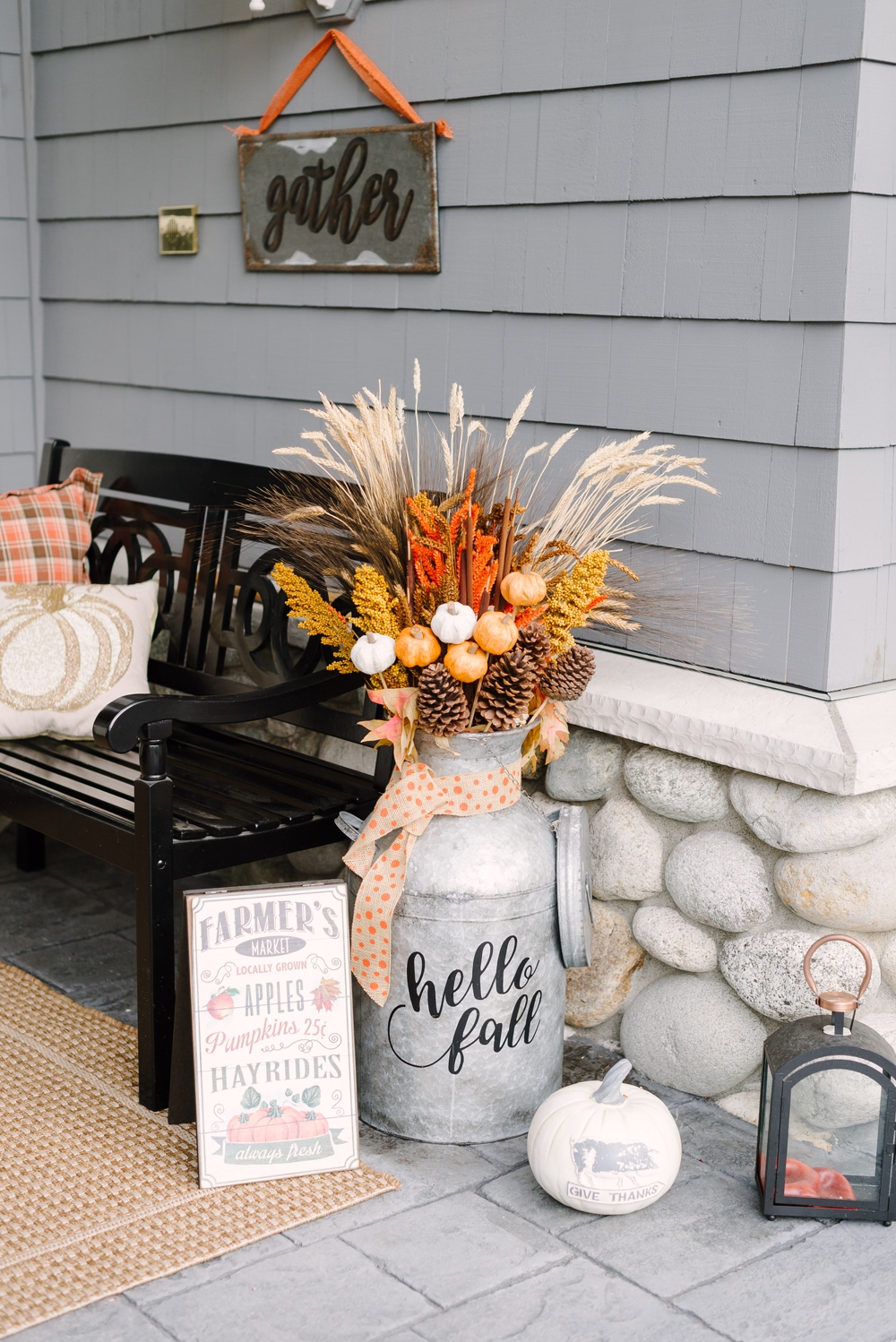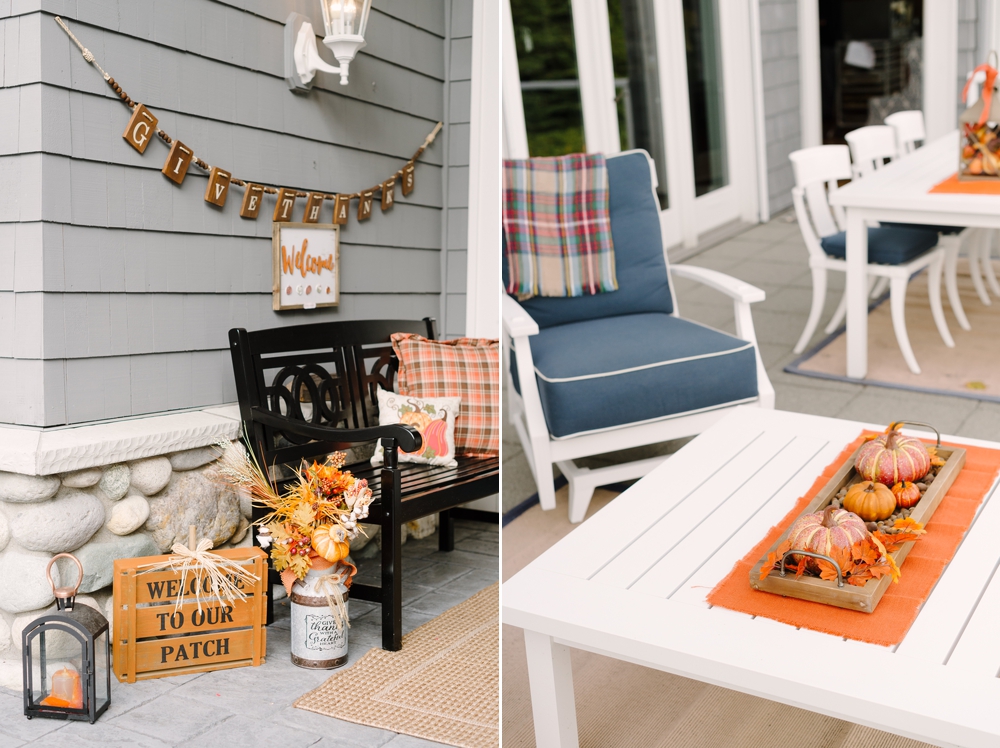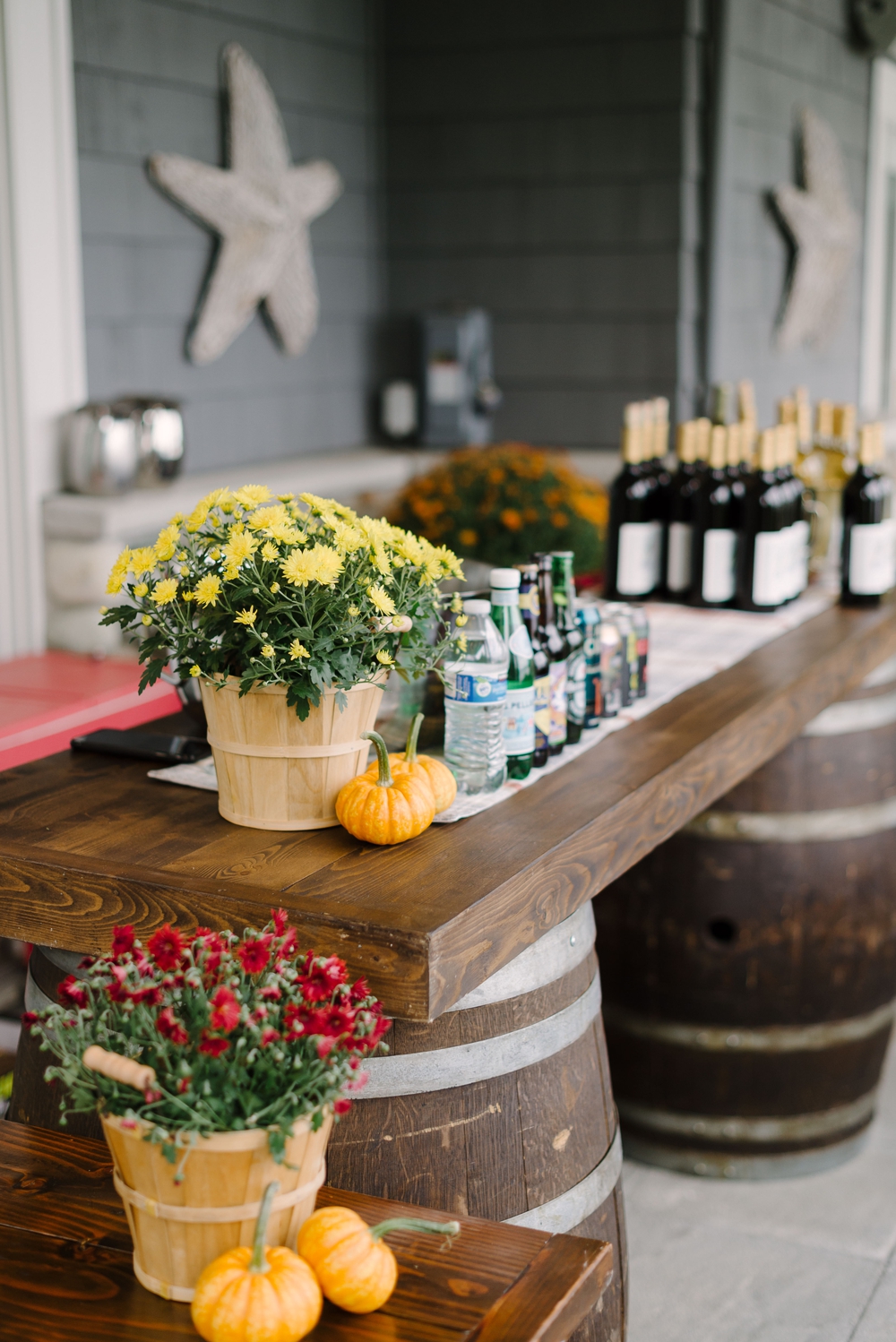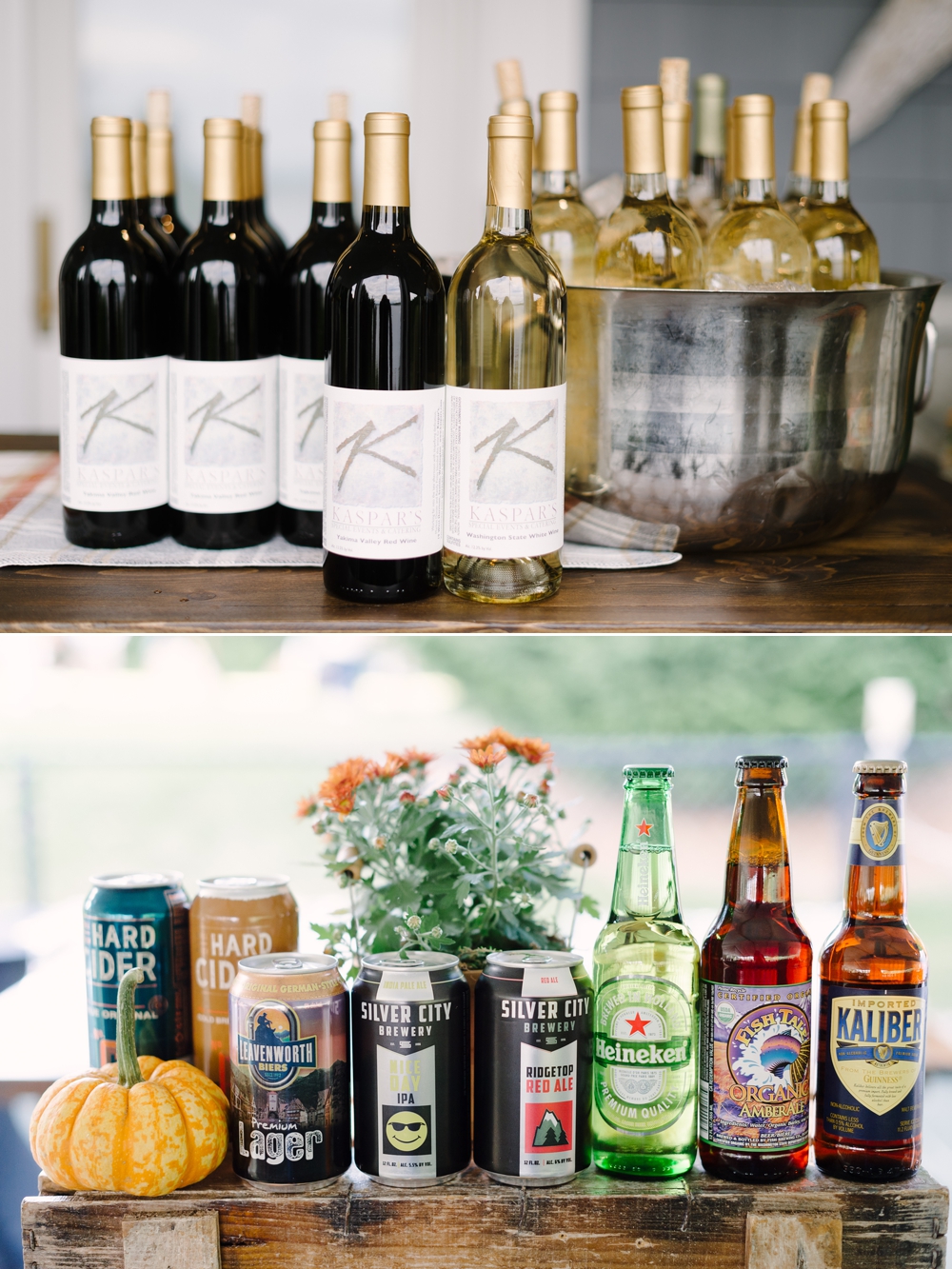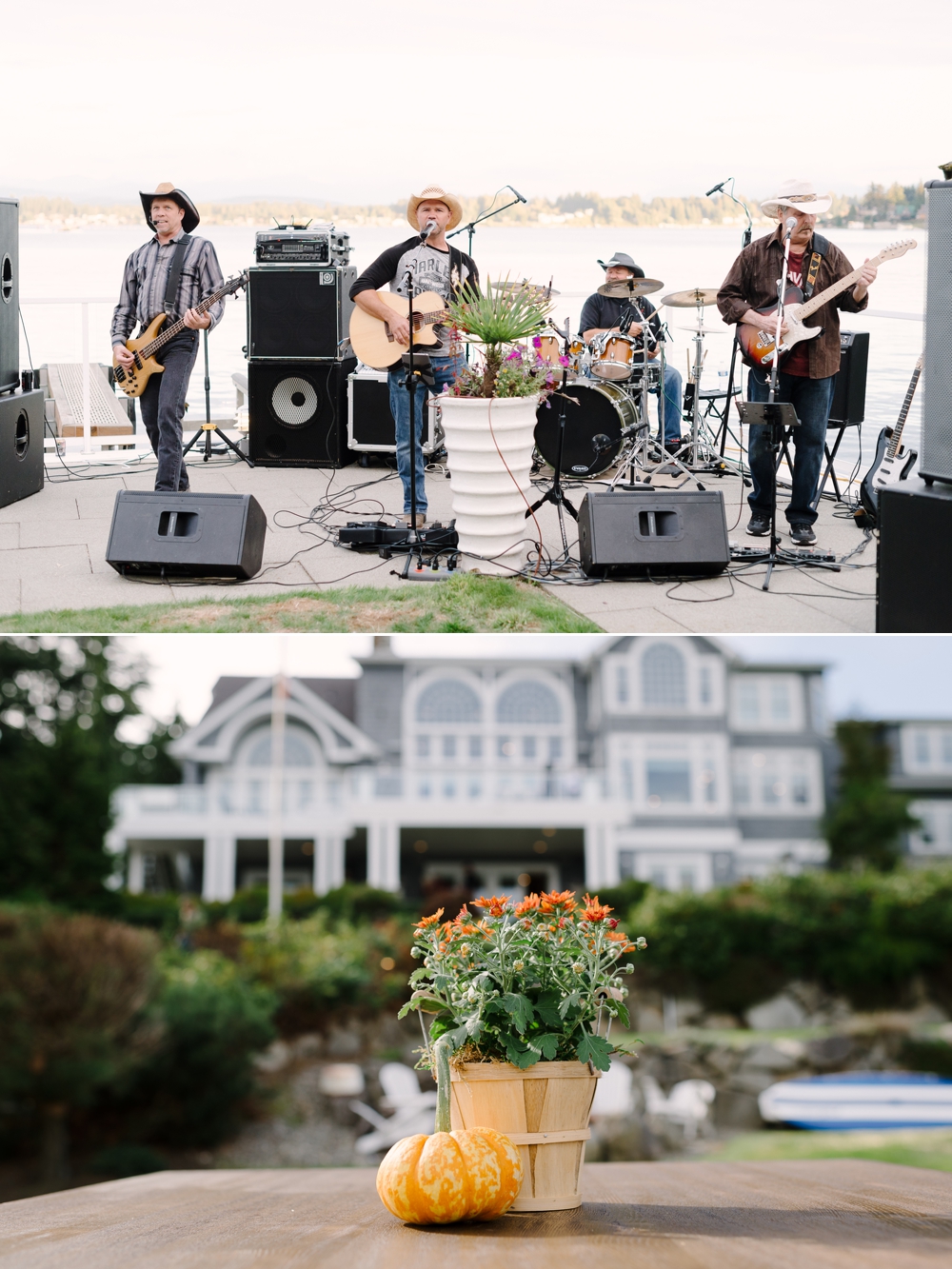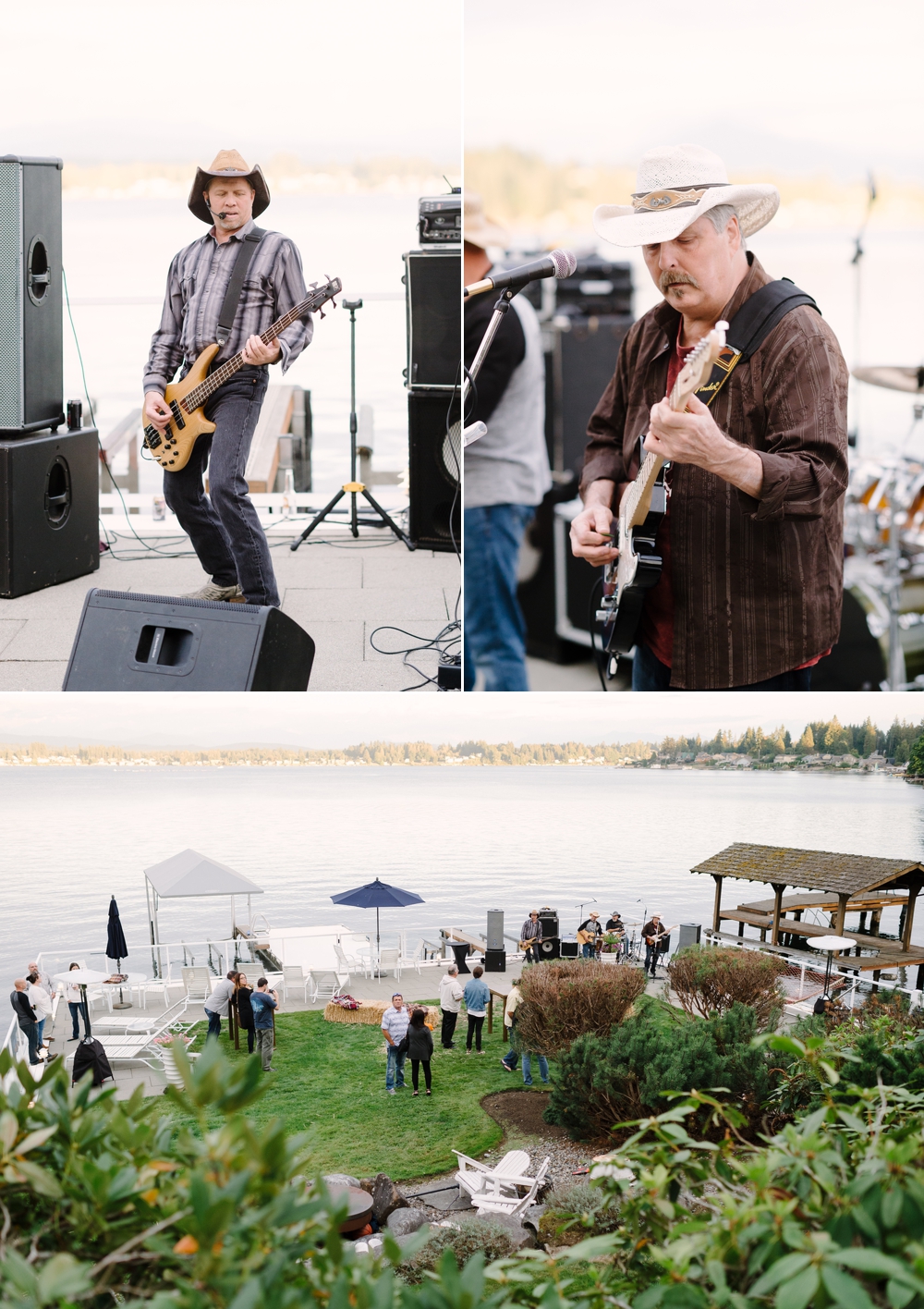 When the dinner bell rang, employees gathered underneath the tent that sat upon our clients tennis court.  Long farm tables adorned with mum centerpieces and pumpkins were on display.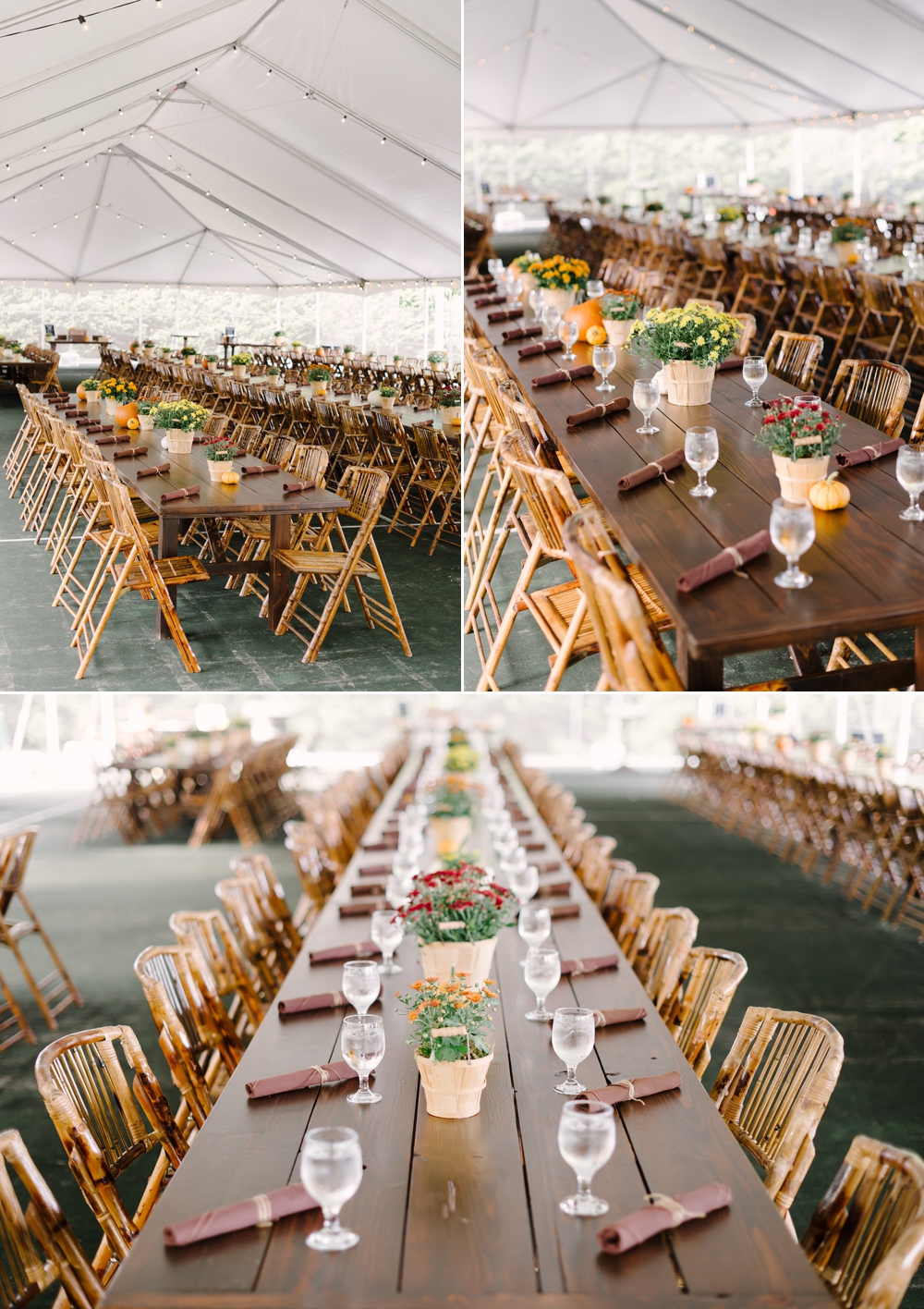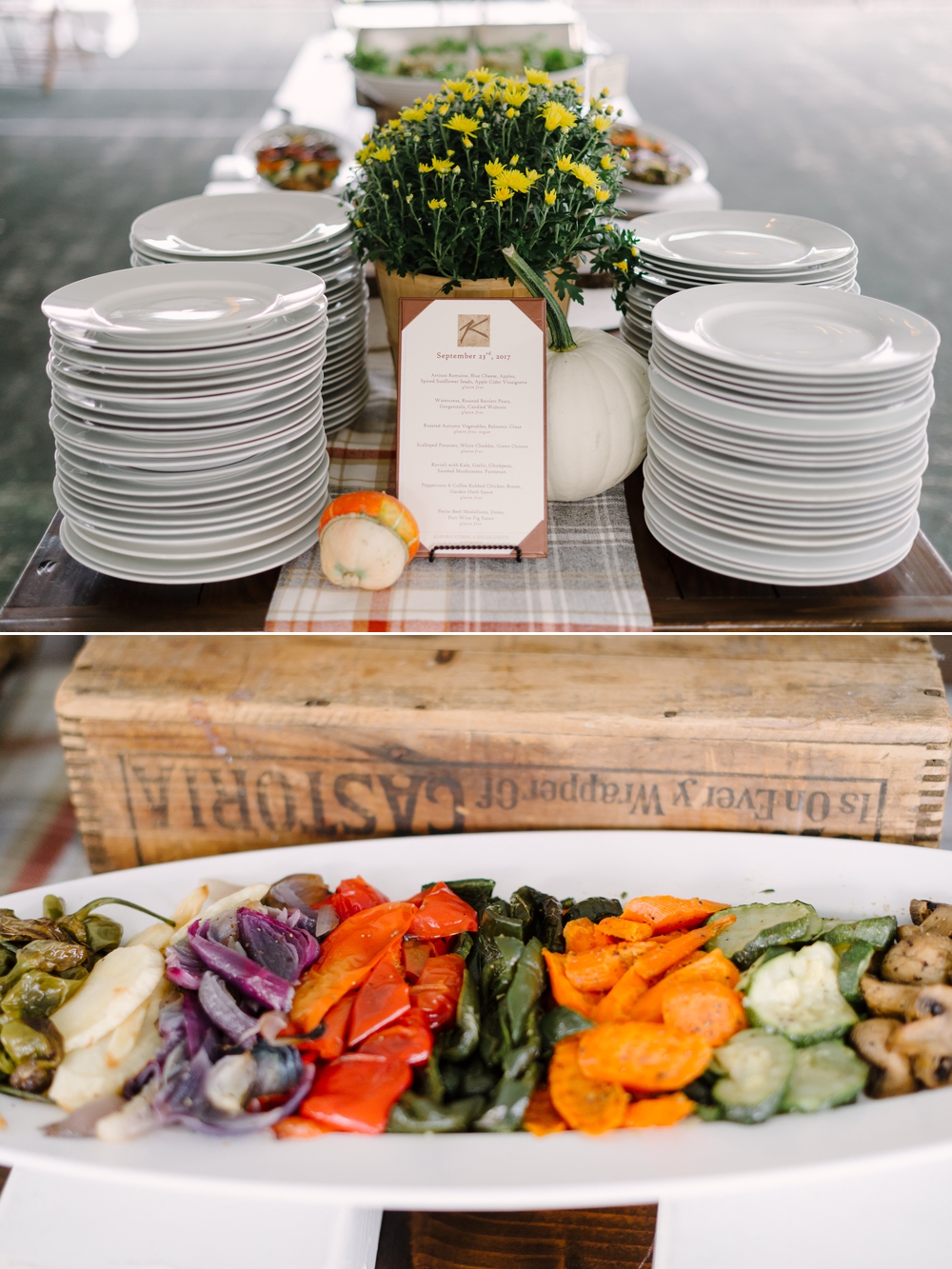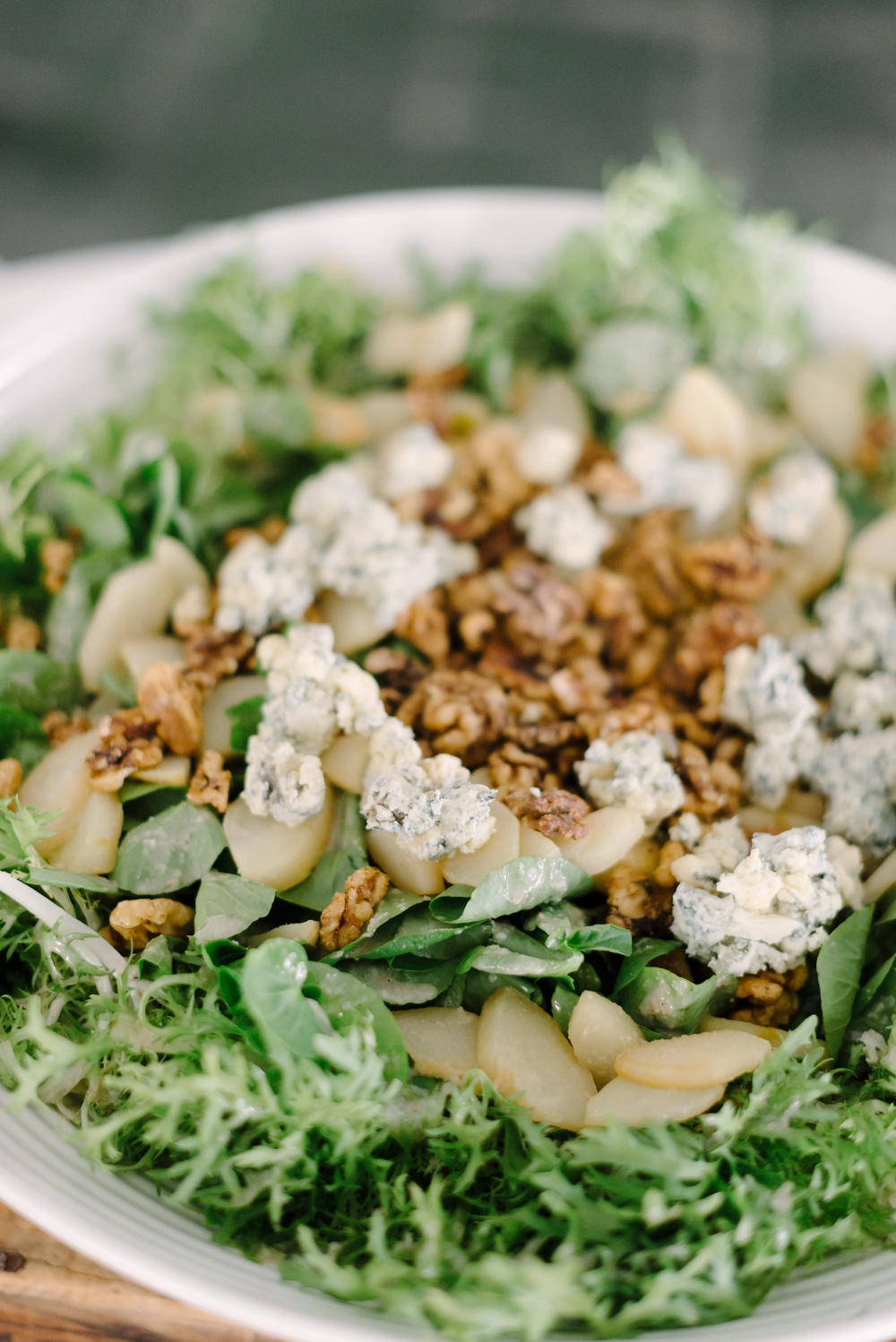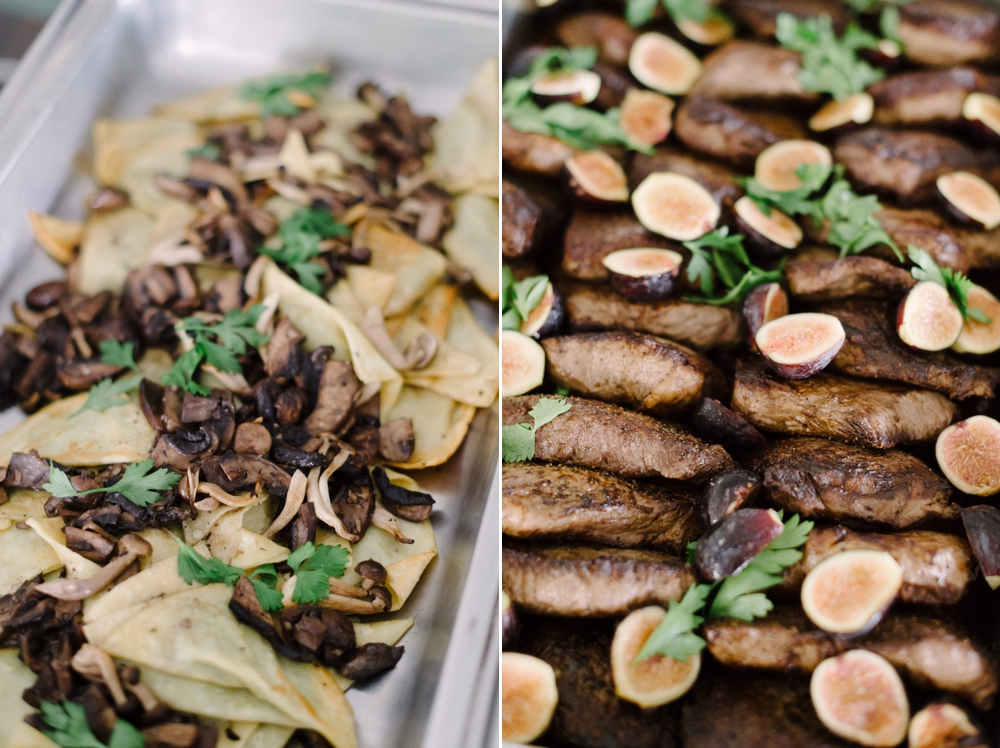 After dinner guests enjoyed root beer floats, mulled apple cider and hot cocoa. Apple, marionberry and pumpkin pies were also a hit!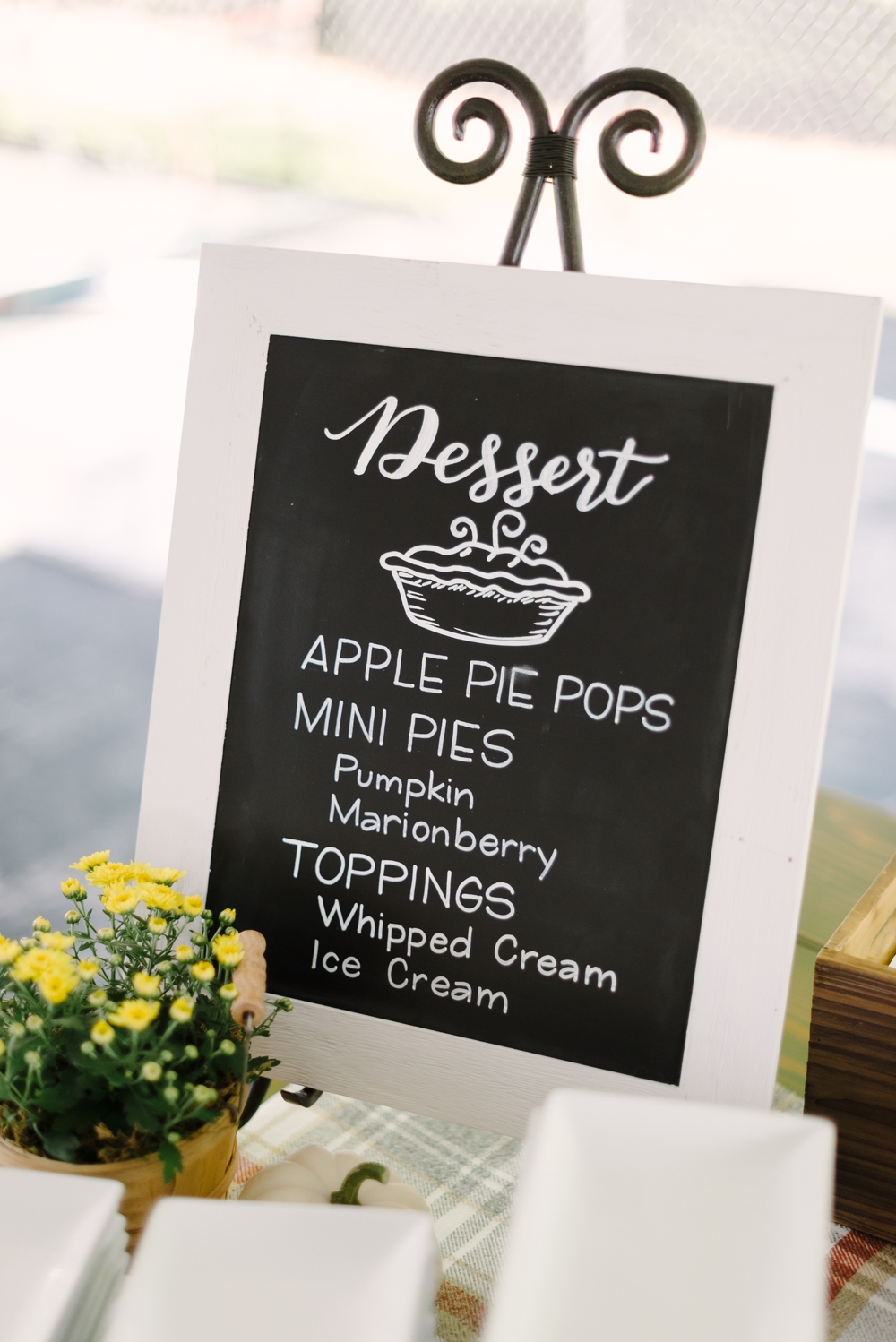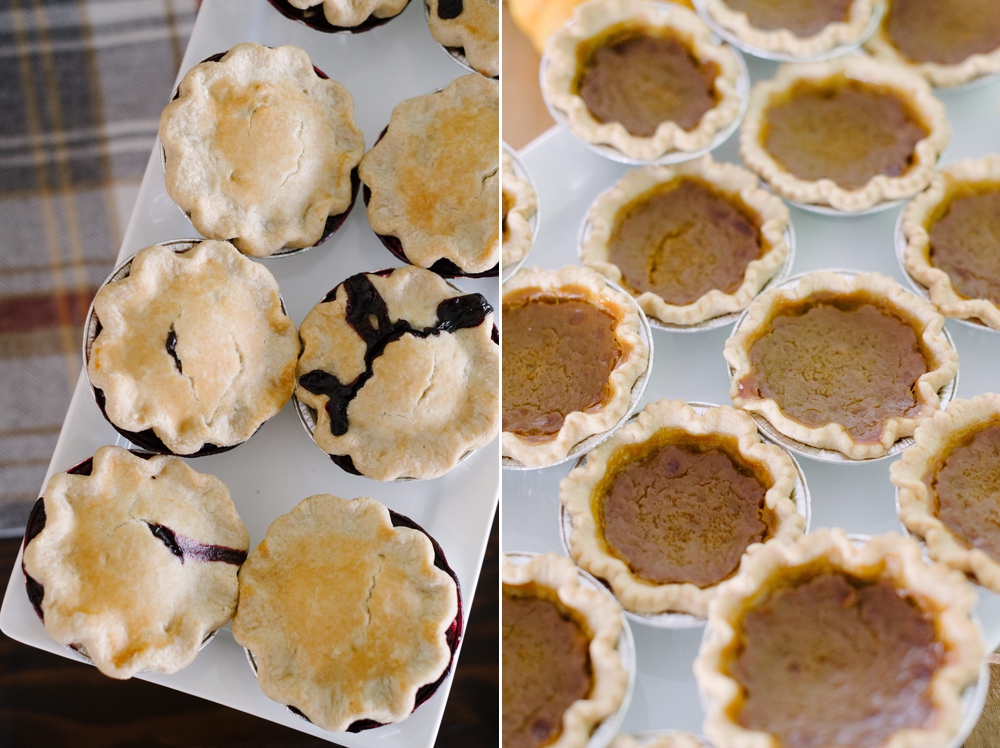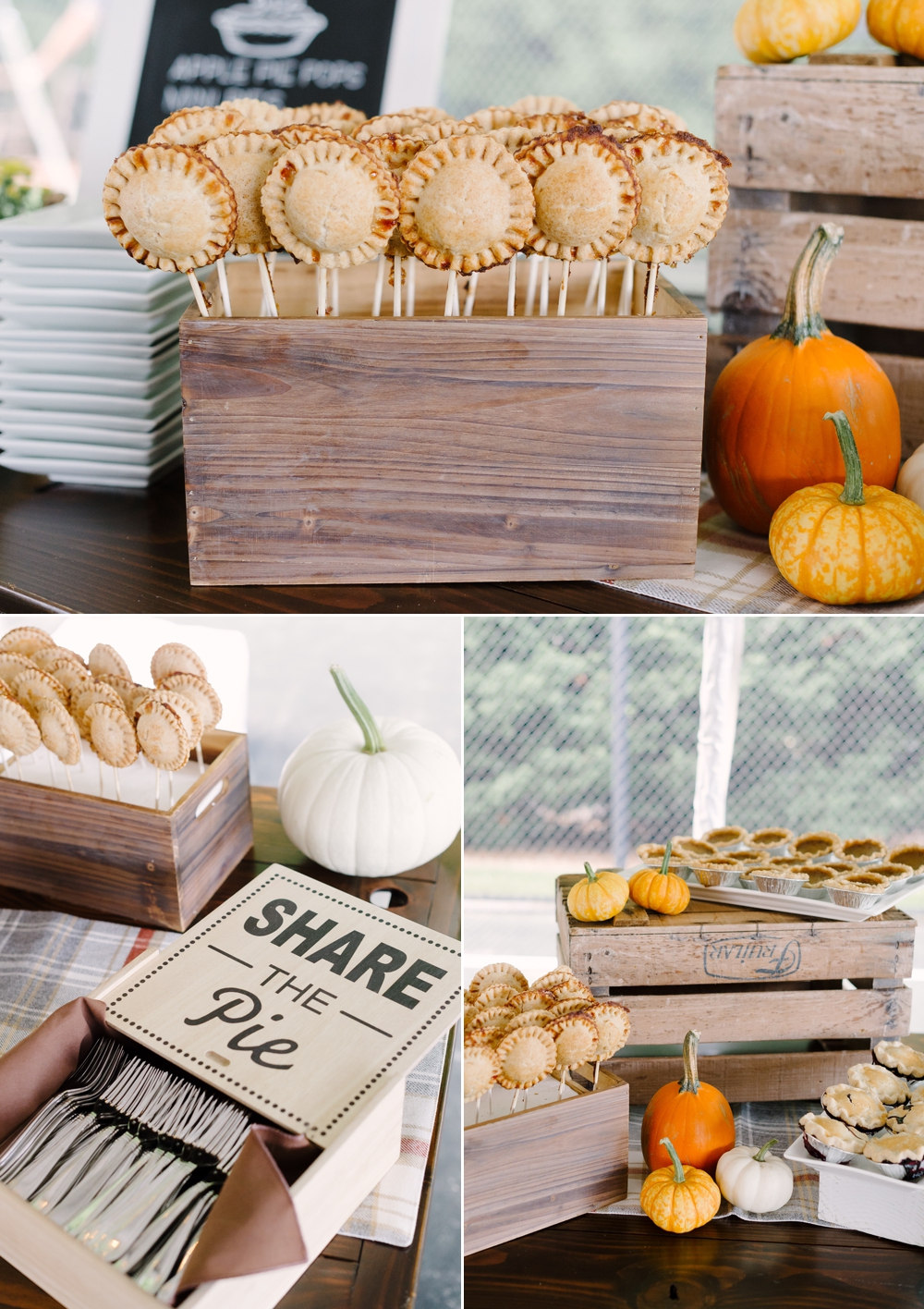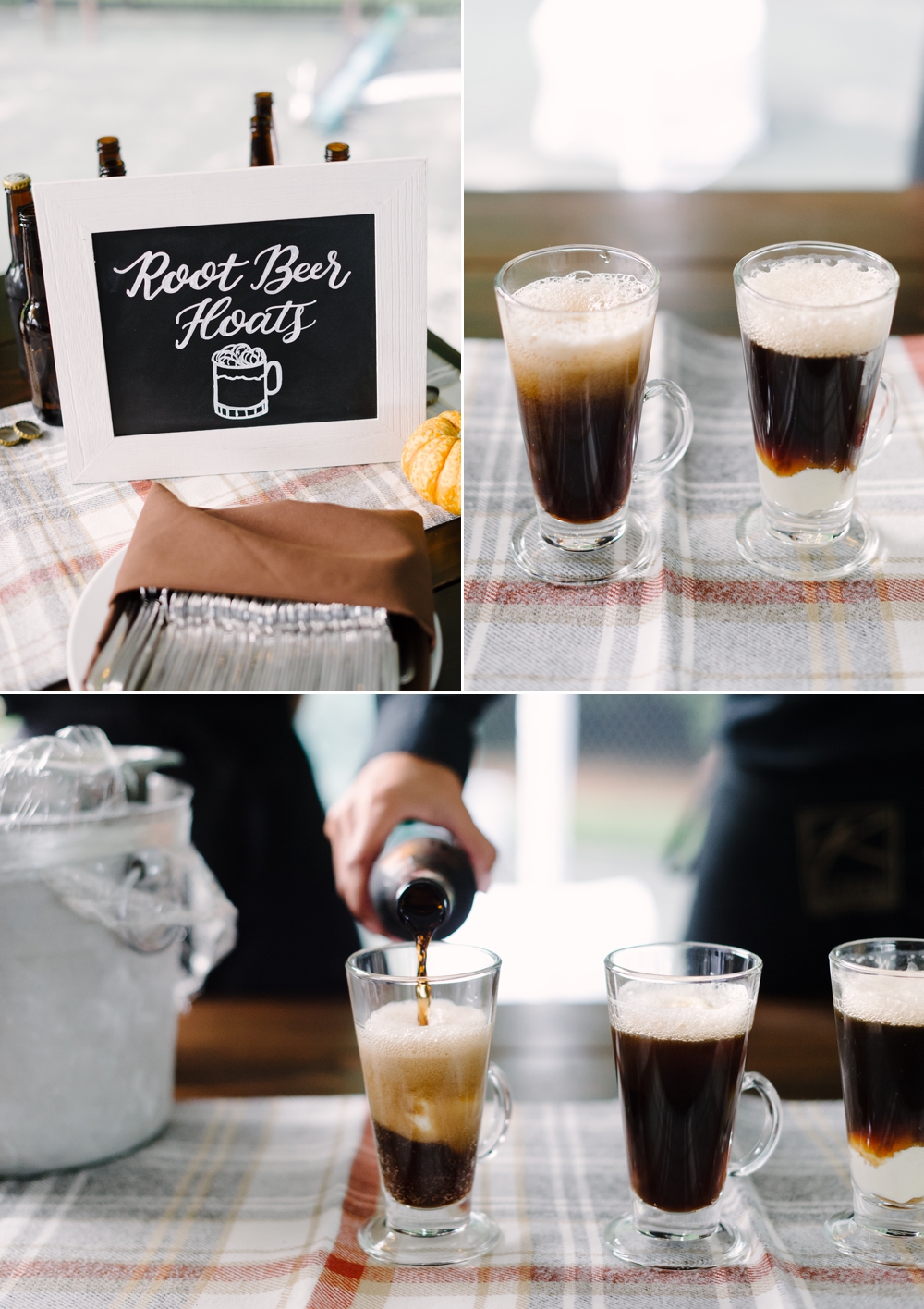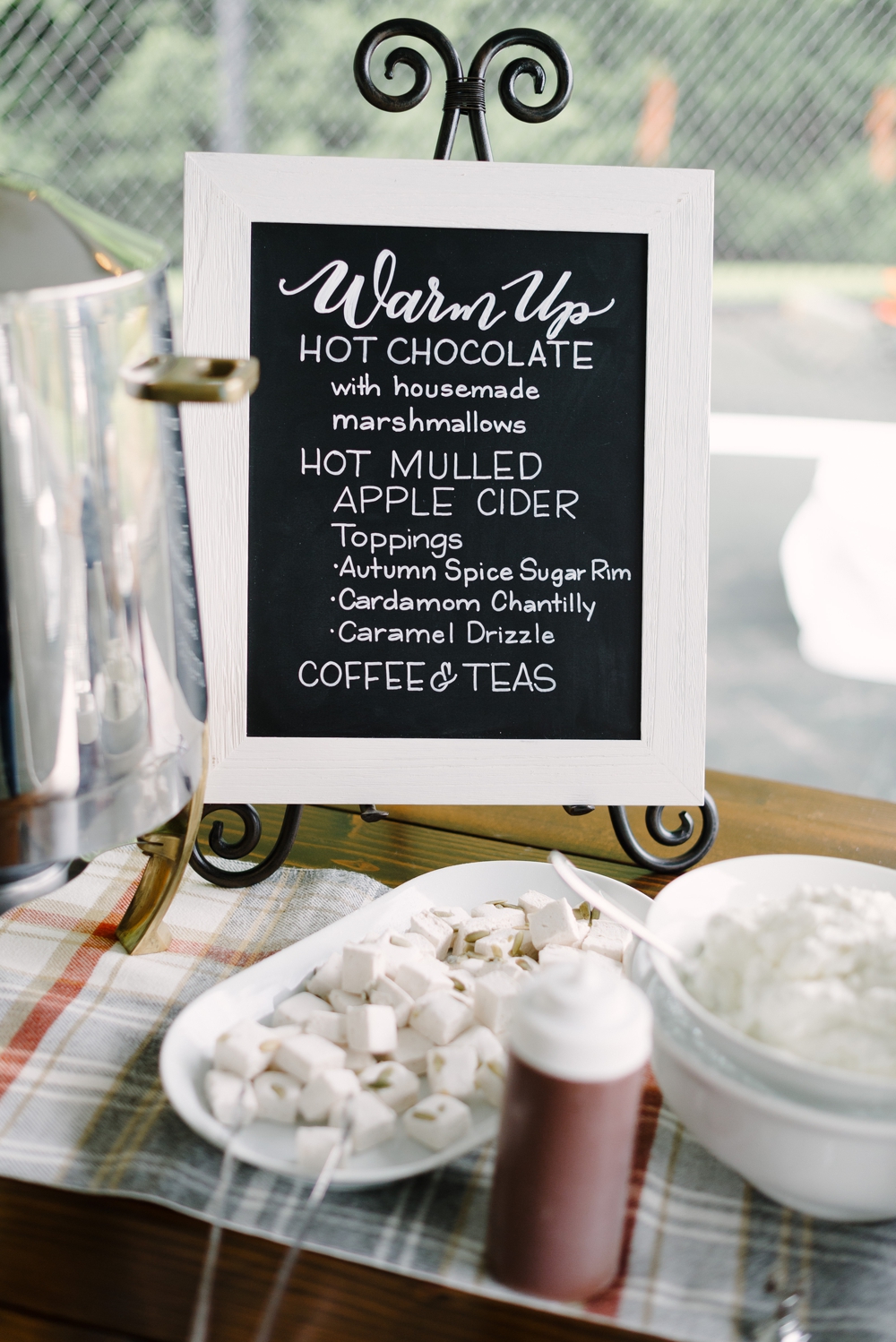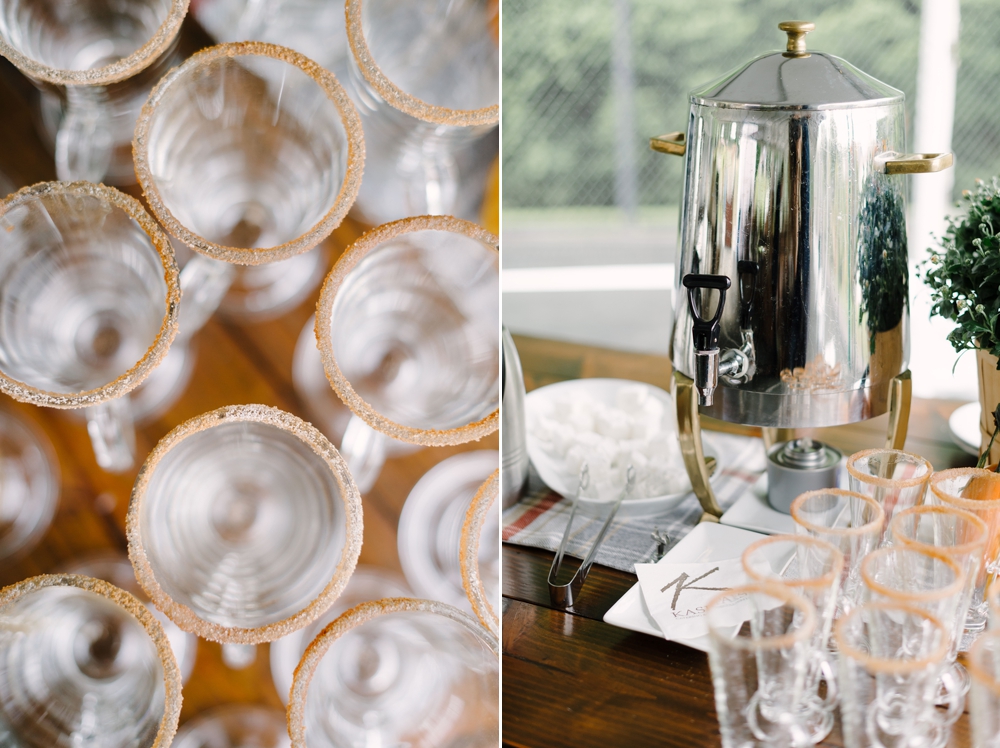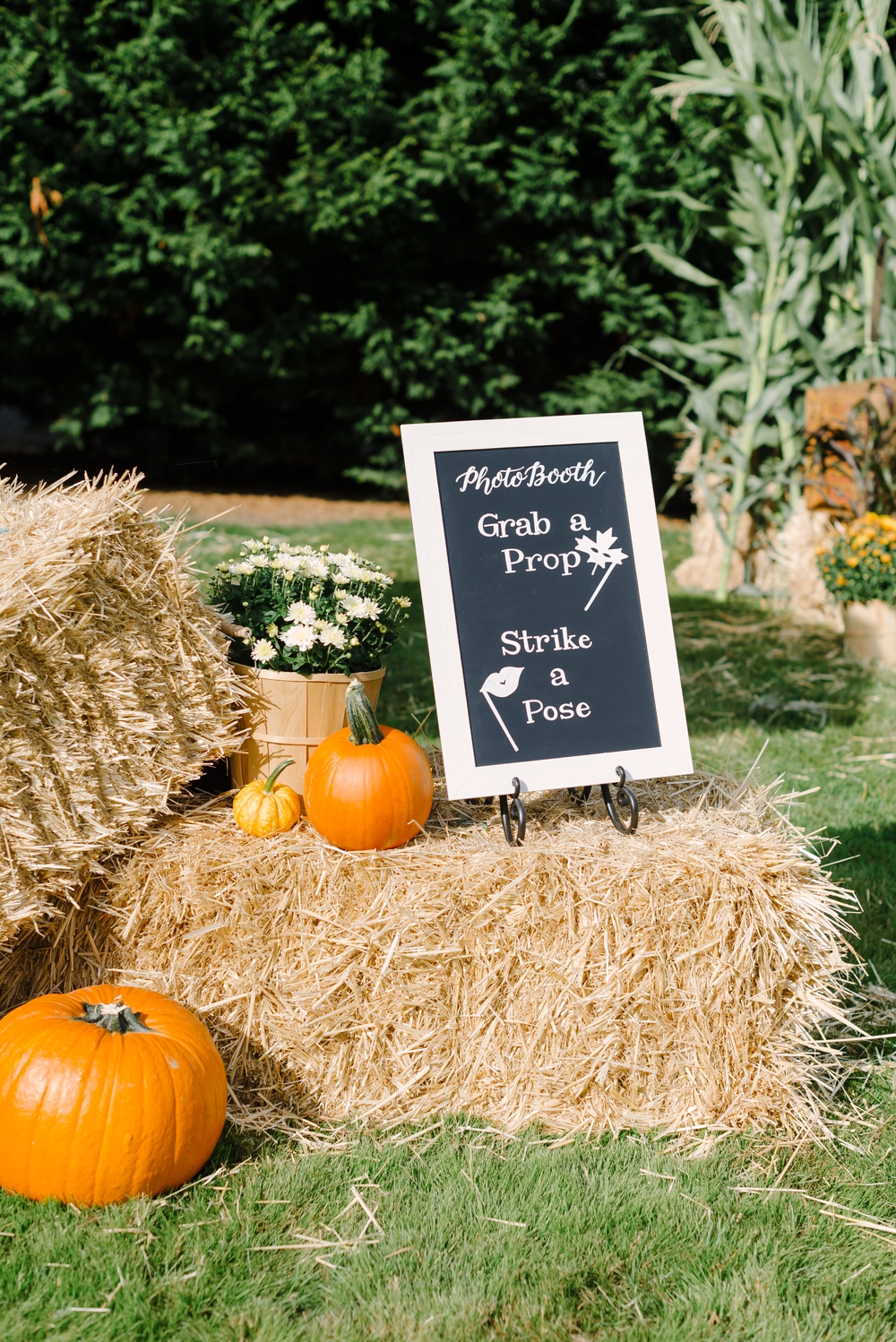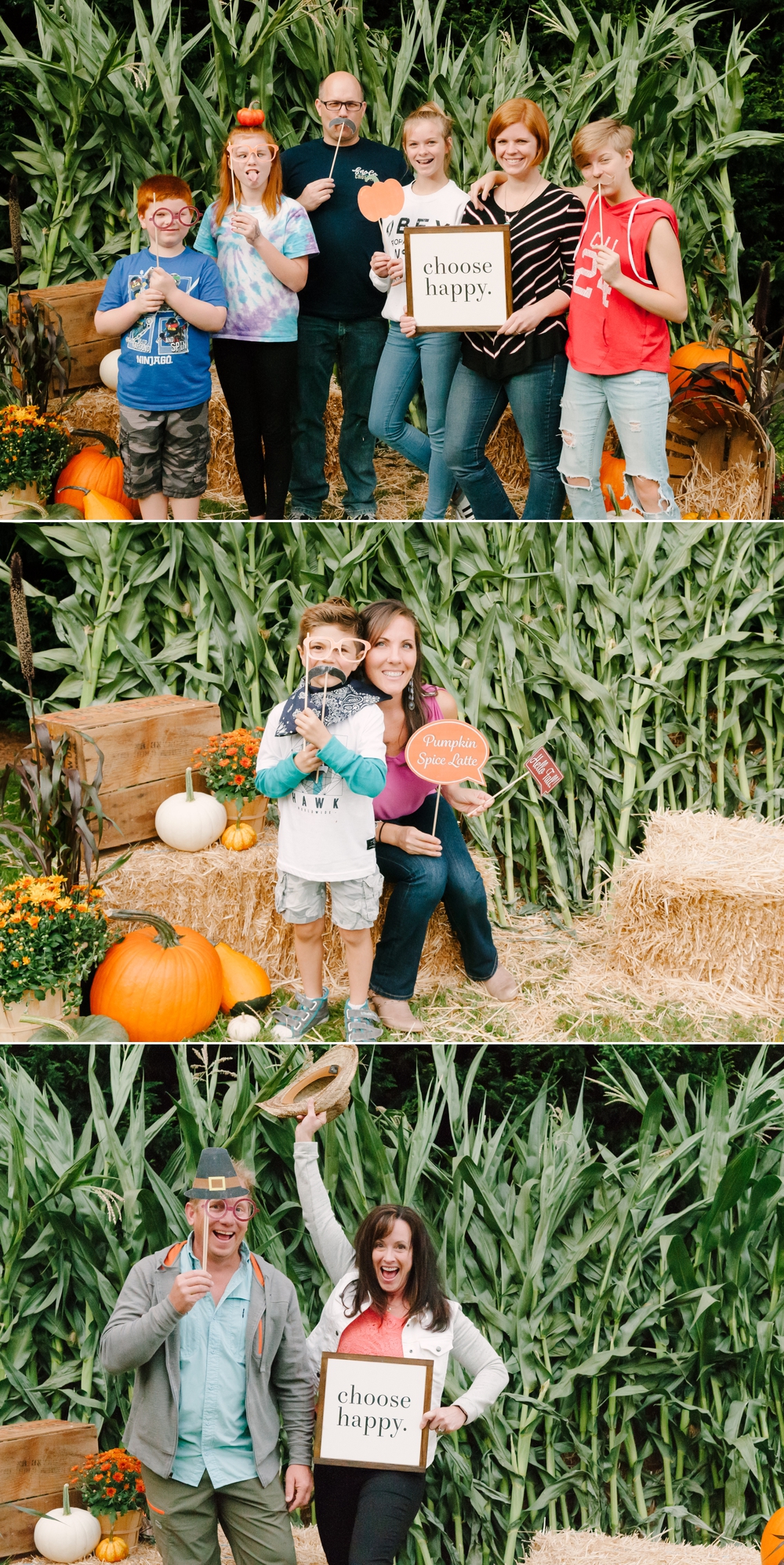 As guests mingled with coworkers and introduced their family members to their coworkers that afternoon, my clients rejoiced in seeing their employees enjoying a celebration planned solely for their achievements. During the fall inspired dinner one could hear laughter and the joy of a successful collaboration. There were toasts of triumph, talks of future goals and a sense of pride of what one dedicated team can accomplish. The opening of the pie bar capped a sweet sales victory!