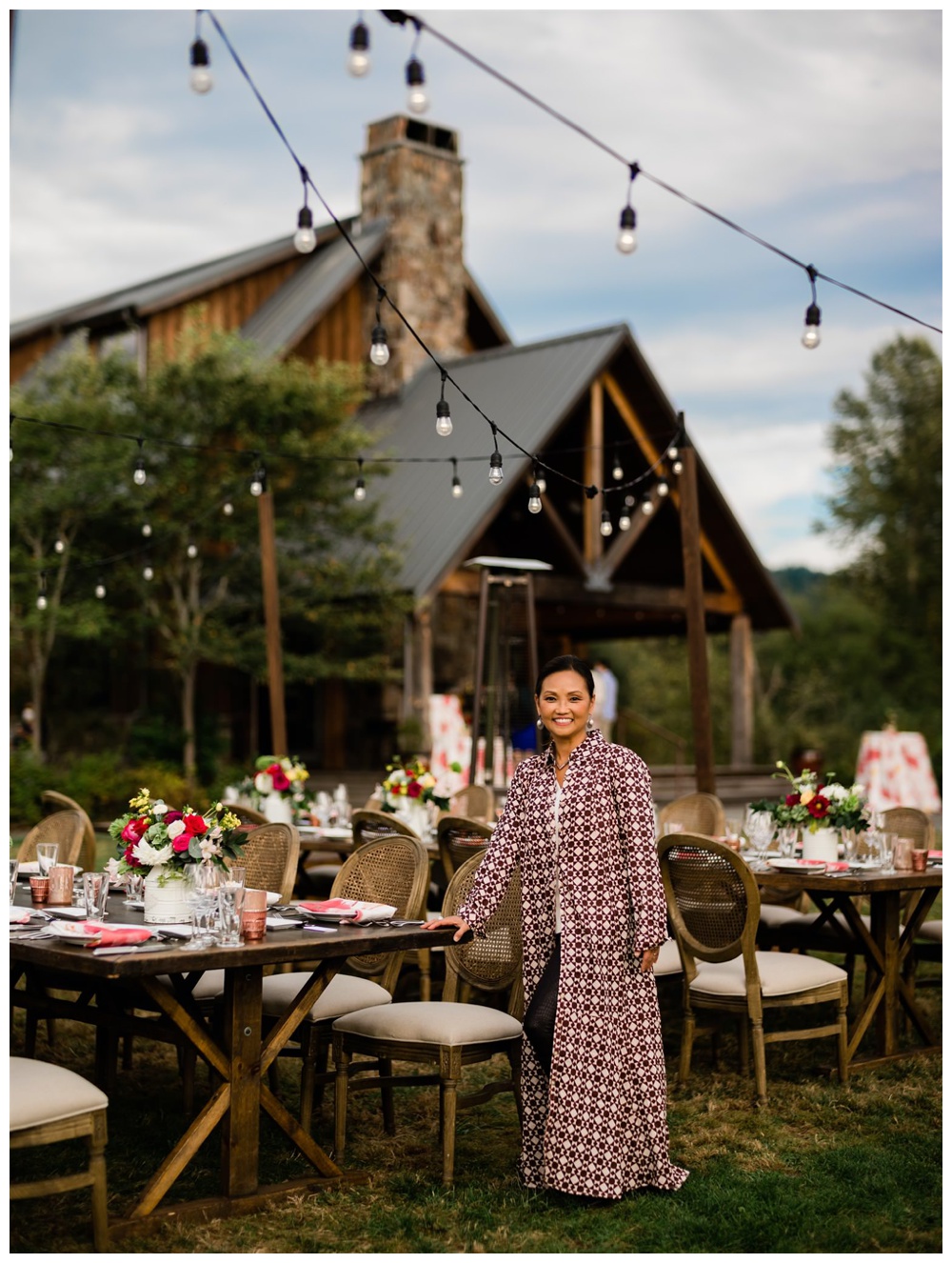 As with so many grand celebrations in the summer of 2020, Ivone's 50th Birthday Party was postponed due to the pandemic. As the year evolved it became clear to Ivone that not only was a gathering needed but a party that celebrated not just her birthday (aka year 50 version 2.0) but the end of summer, her mother who didn't get a chance to celebrate another milestone year over the pandemic as well as good friends and family who had supported each other over the past 17 months. And with that a Farm to Table Wine Dinner at The Lodge at Fall City Farms, held safely outdoors, was held a few days before another school year was set to begin.
As friends and family arrived, they were invited to take a family photo before the kids headed to the kids area on the east side of The Lodge at Fall City Farms. With the kids having a blast in the kids area (babysitters included), adults enjoyed appetizers and a glass of wine and caught up as it had been months since they had gathered in person. And not to miss Ivone had a table displayed with homemade treats that were for each family to enjoy after the party. The homemade granola was a favorite!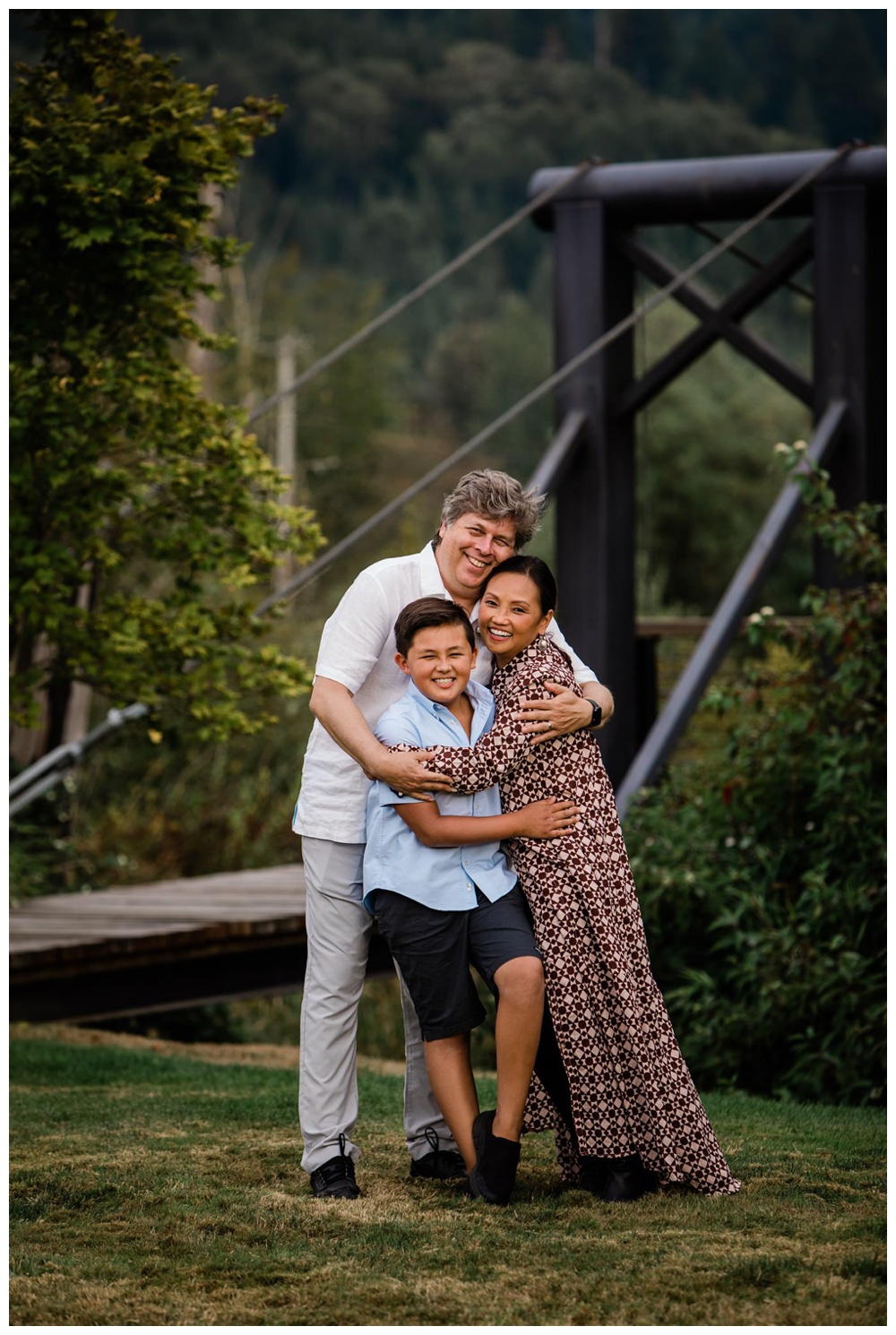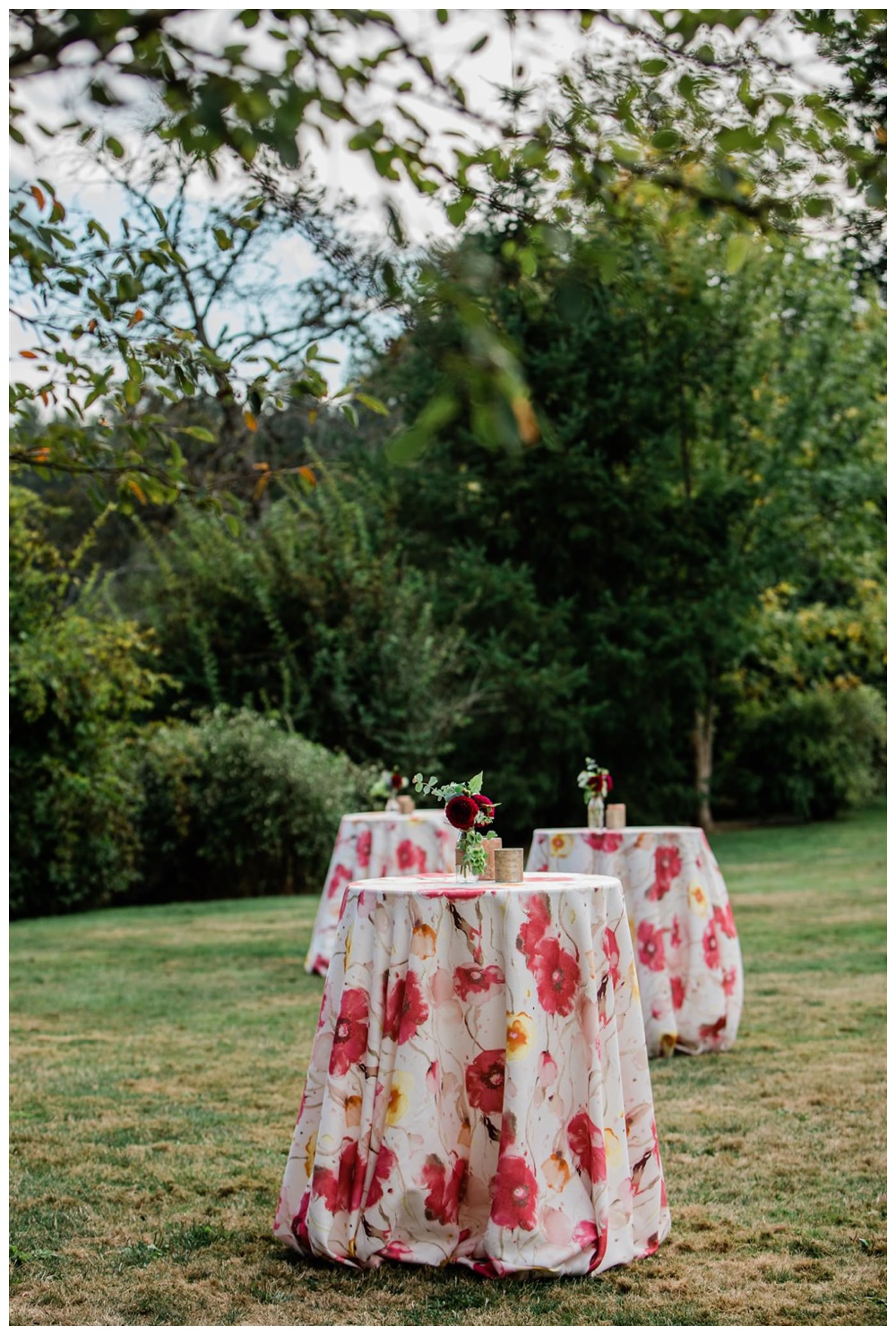 Lawn games, crudité, lemonade and plenty of laughter could be heard from the kids area.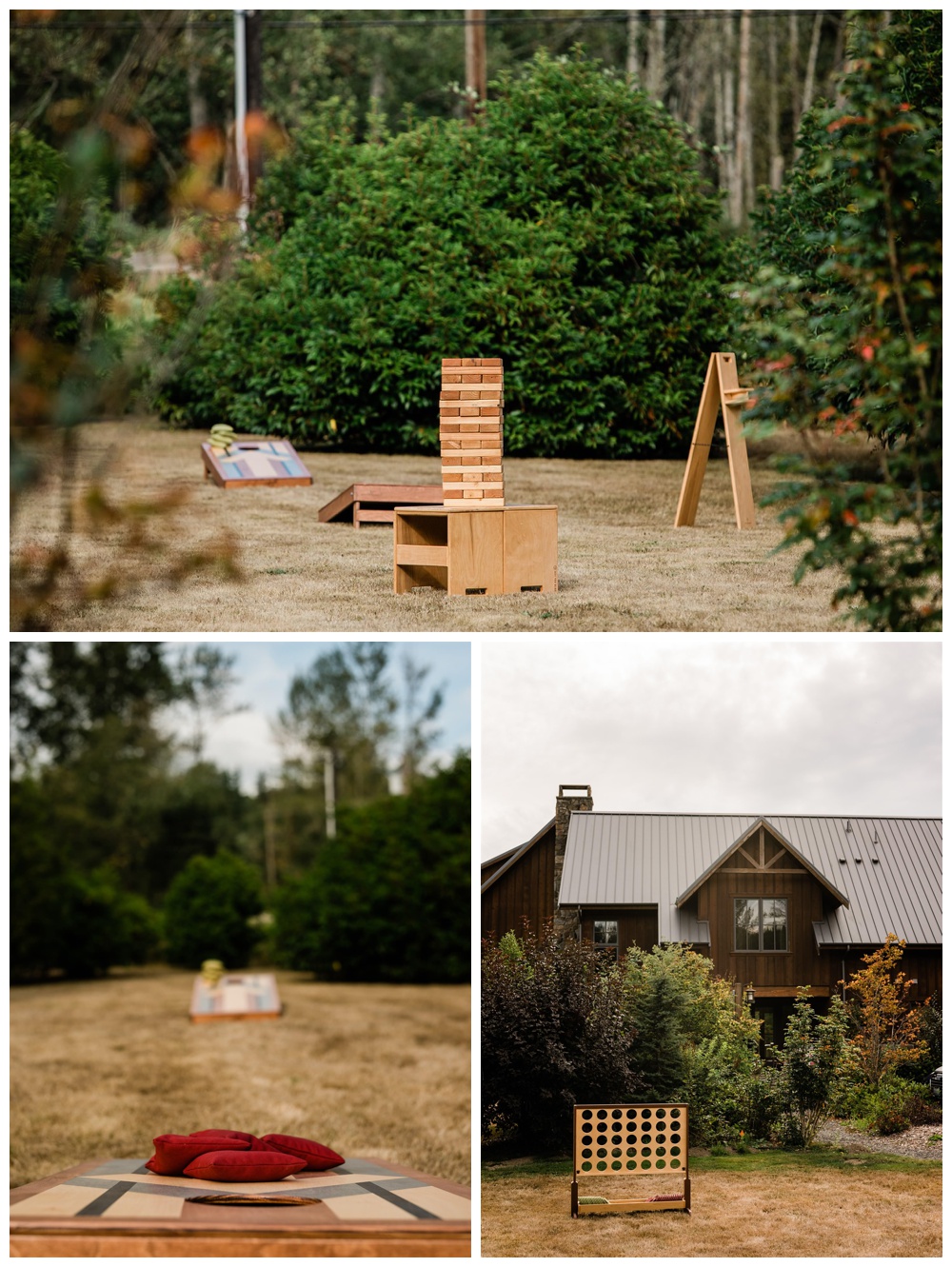 Adults were soon invited to sit around long farm tables that were highlighted with provence chairs and bistro lights overhead. Tables featured centerpieces with pops of pink, red and yellow flowers to create a cheerful farm to table experience. Place settings were made complete with dinner menus noting the incredible wine dinner to come as well as pink flora napkins to fit the theme!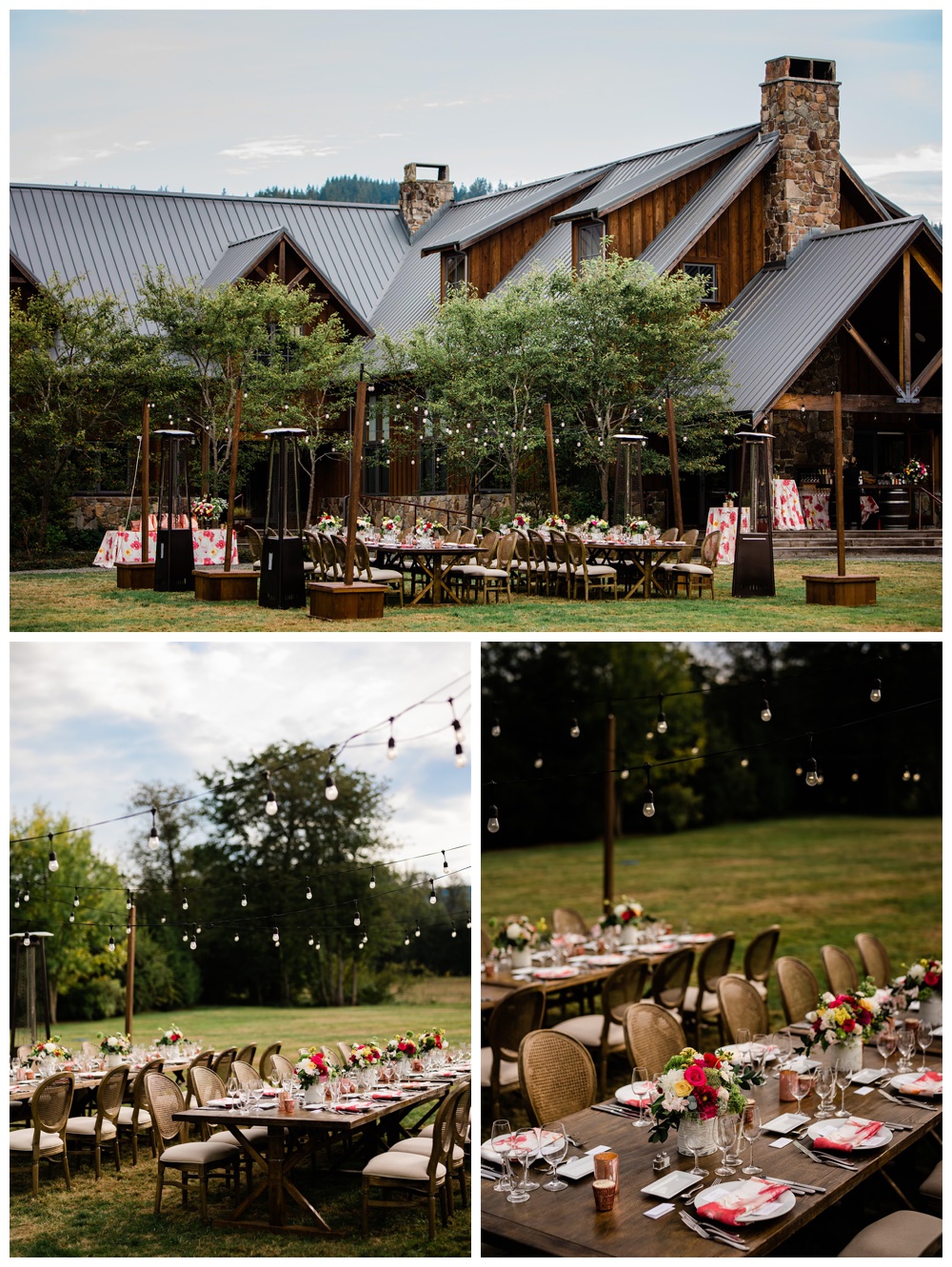 With a warm welcome by Ivone and her husband, dinner followed!
Course 1: Organic greens in a cucumber round with avocado, saffron, chickpeas and garlic prawns paired with Guy Charlemagne Mesnillesime 2014 and Kaspars breads and spreads.
Course 2: Wild salmon medallions were paired with a glass of Selbach Oster 2016 Bömer.
Course 3: A herb spaetzle was accompanied by a splash of Burgundi Pinot Noir 2016 Domaine René Lecrec that had been properly decanted before serving.
Course 4: Last but not least, after a surprise birthday cake and candles for Ivone's mom, an individual petite Northwest berry tart with a s'mores brownie bite was served, accompanied by coffee and tea.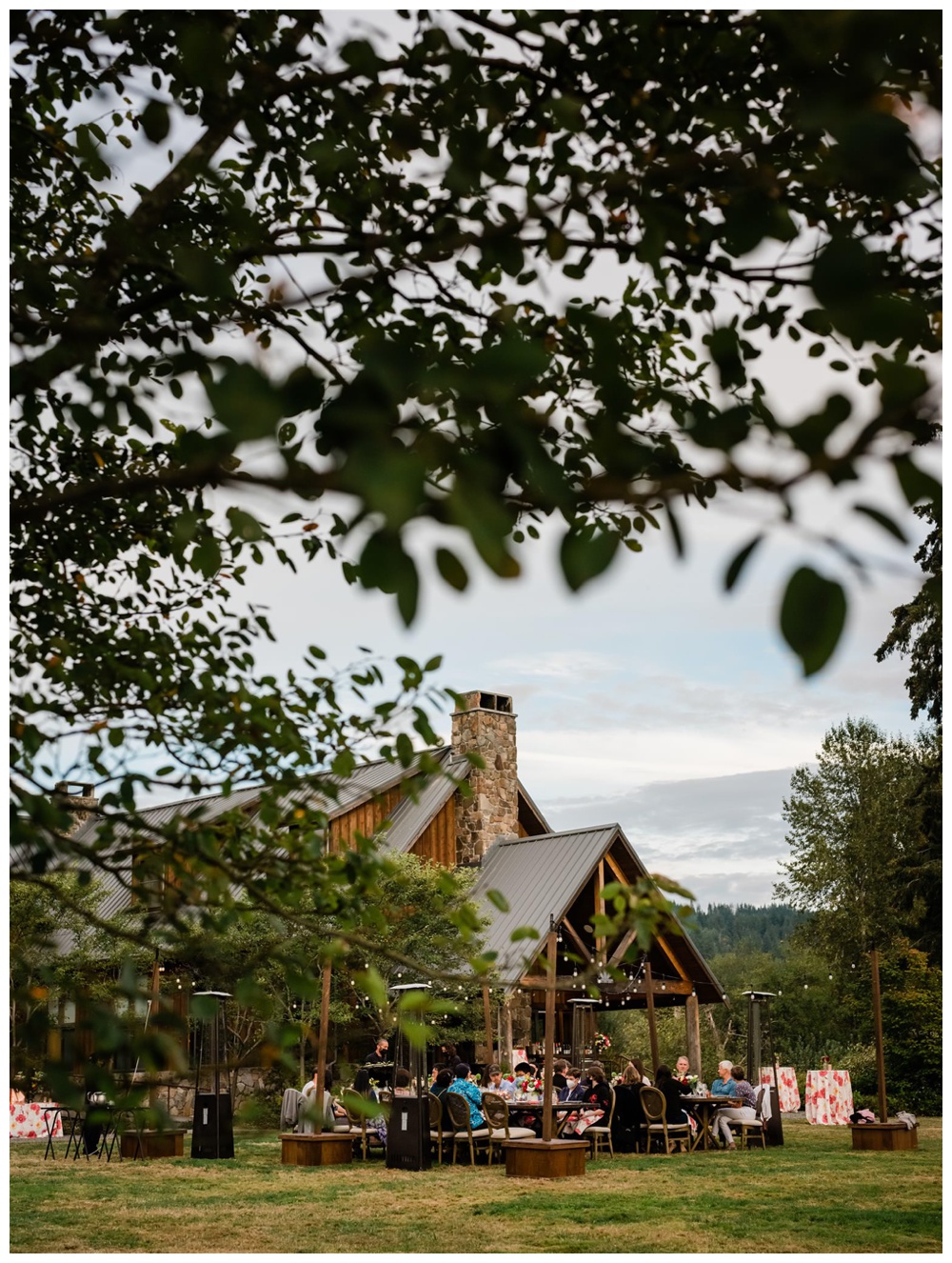 Inside the lodge, kids were treated to dinner and movie. Grilled cheese and tomato soup, a favorite of Ivone's son Michael was served! To stretch the legs post dinner kids ran out to see the cows that were eagerly awaiting a visit. Back inside dessert and games were enjoyed!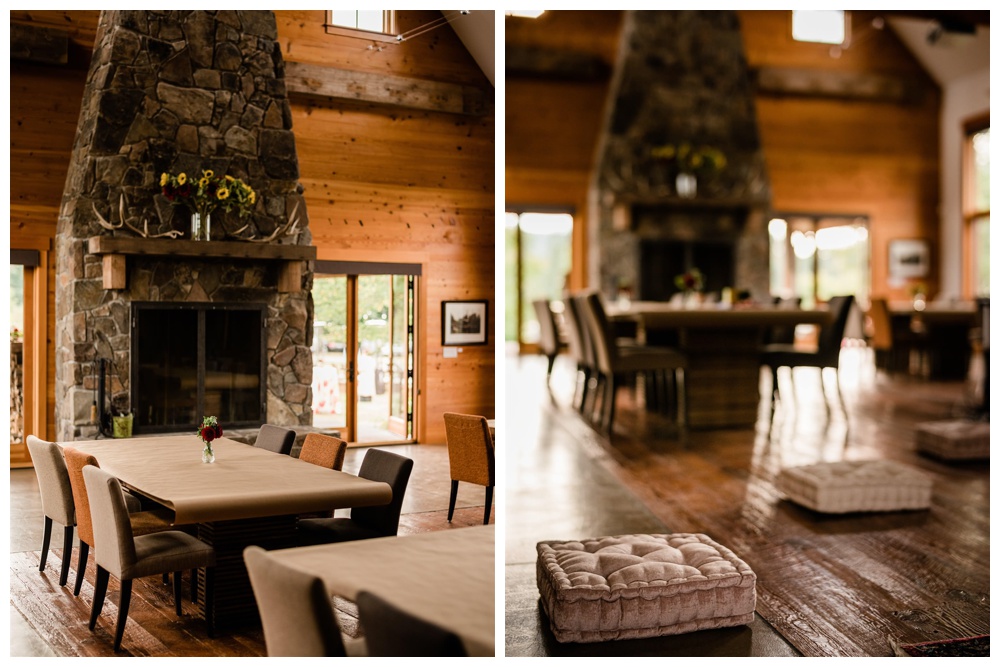 Hi BreeAnn, We are still feeling the wonderful vibe from last night. It was such a special night and everything was beautiful and amazing. This would not have happened without your help! I am very thankful for and impressed with all your planning and execution! Thank you so much!
It was such a great experience working with you on this event! I really feel that I was in your good hands from the beginning till the end, and I valued many suggestions you made to make the event memorable. It was a night to remember. Many many thanks to you! ~ My very best, Ivone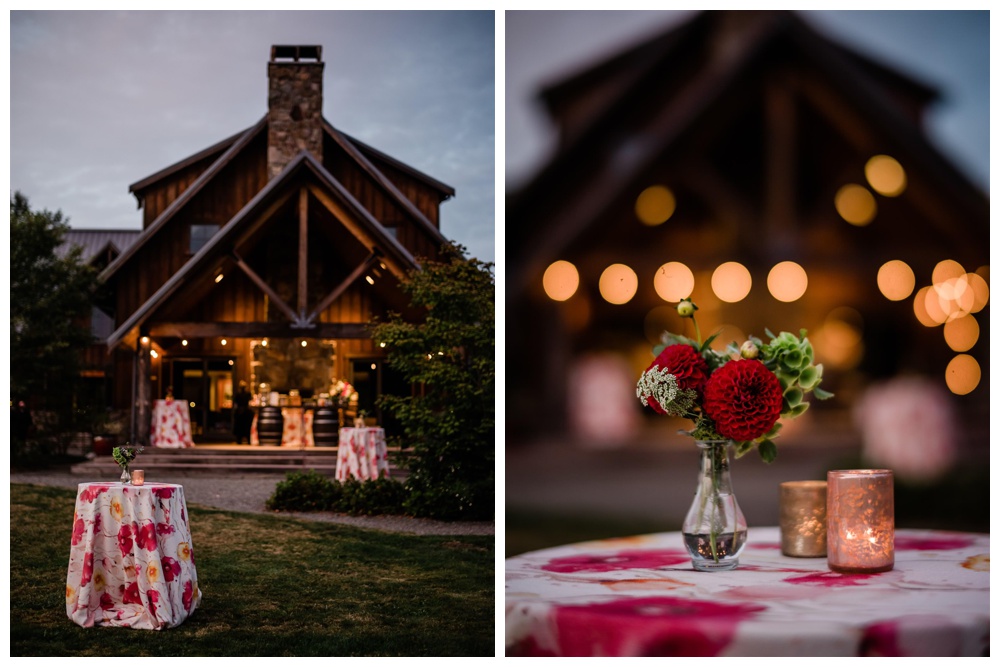 Event Planner: Pink Blossom Events
Photography: Into Dust Photography
Venue: The Lodge at Fall City Farms
Catering: Kaspars Catering
Floral, Music & Favors: Client
Rentals: CORT Party Rental
Stationery: Westwood Creative
Lawn Games: Off The Block Games
Childcare: Best Sitters