This November Pink Blossom Events celebrates 10 Years of business! Yes, we are asking the same thing, "Where has the time gone?" From weddings, both local and afar, to milestone birthdays and corporate celebrations we continue to be inspired by our clients, peers – many who have become good friends, as well as the wedding and event community. We have been blessed with a career that allows us to celebrate life's grandest moments and has provided a lifetime of memories that we will forever treasure.
As the owner of Pink Blossom Events I took a chance and launched Pink Blossom Events in November of 2006, fresh out of college, with the goal of being the destination for wedding and event planning in the Northwest. I continue to ensure we are providing the best service possible and hope to continue to serve our clients for years to come! It takes a team of vendors and assistants to pull off event after event and I am continually grateful to all of those vendors who have made our events possible as well as those who have, and continue to be, a part of the Pink Blossom Events team!
While I spent the last few days going through Pink Blossom Events' box of thank you cards from past clients I couldn't help but think back to some of our most memorable events. To celebrate 10 Years of business, here are 10 of my favorite memories!
Kelley & Christy's Oahu Wedding!
In September of 2010 we worked with Kelley and Christy planning their Oahu wedding. It was a special place for them as Kelley was currently living on the Island and Christy, who lived in Seattle, visited often and the Northshore became one of their favorite spots on the Island. As over 80 guests from around the country had flown in during the week of their wedding they hosted a Welcome Dinner at Banzai Sushi Bar complete with local music and a traditional seven course Japanese dinner. From edamame to maki mono rolls and a finale of "Duke" cupcakes, a tribute to where the couple met, it was the perfect start to the wedding weekend!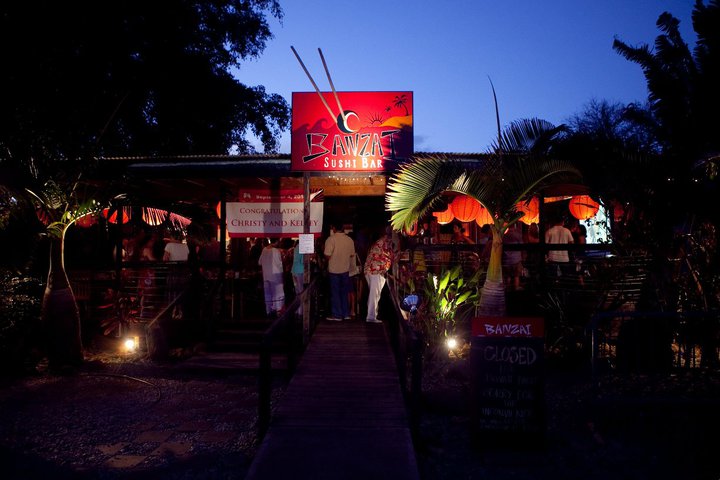 The next day, with the sounds of the ukulele, Christy and Kelley said their I Do's at the LouLu Palm Estate with Sunset Beach as their backdrop. Wanting a laid back celebration, the evening featured Mai Tai's, food stations filled with local produce and meats which to this day is still in the top three best wedding meals I've had and not to forget the newlyweds favorite chocolate haupia cream pie from Ted's Bakery! Just when the party was in full swing and guests were dancing away, a wall of fire illuminated the back of the dance floor, surprising the newlyweds and their guests, as the Mother of the Groom and I had hired Hawaiian Fire Dancers to perform! Simply an unforgettable weekend in paradise! Photos by Benjamin DiCaprio. Click here for a full look at Christy & Kelly's wedding day.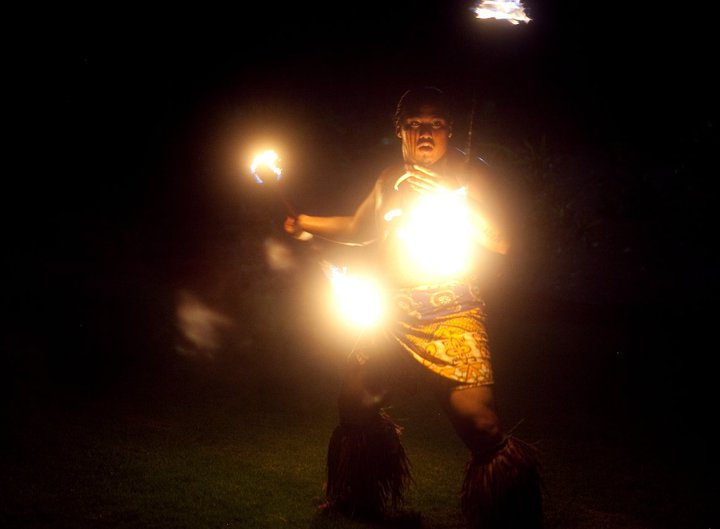 Carrie & Mike's Epic Dance Party!
When we first met with Carrie and Mike to plan and design their Alderbrook Resort & Spa wedding we knew we were in for a good time! Having meet on Match.com they wanted to host a weekend celebration that included beautiful floral, their favorite charity the Kitsap Humane Society and a dance party that would keep their guests talking for years to come! Despite a rain cloud that decided to come in a few minutes before the ceremony forcing us to move the ceremony undercover at the last minute, we'd say their wedding was picture perfect and yes, their dance party was one for the record books as we couldn't keep those two off the dance floor! It was an epic four hour dance party! Photo by Affinity Photography. Click here for a full look at Carrie & Mike's wedding.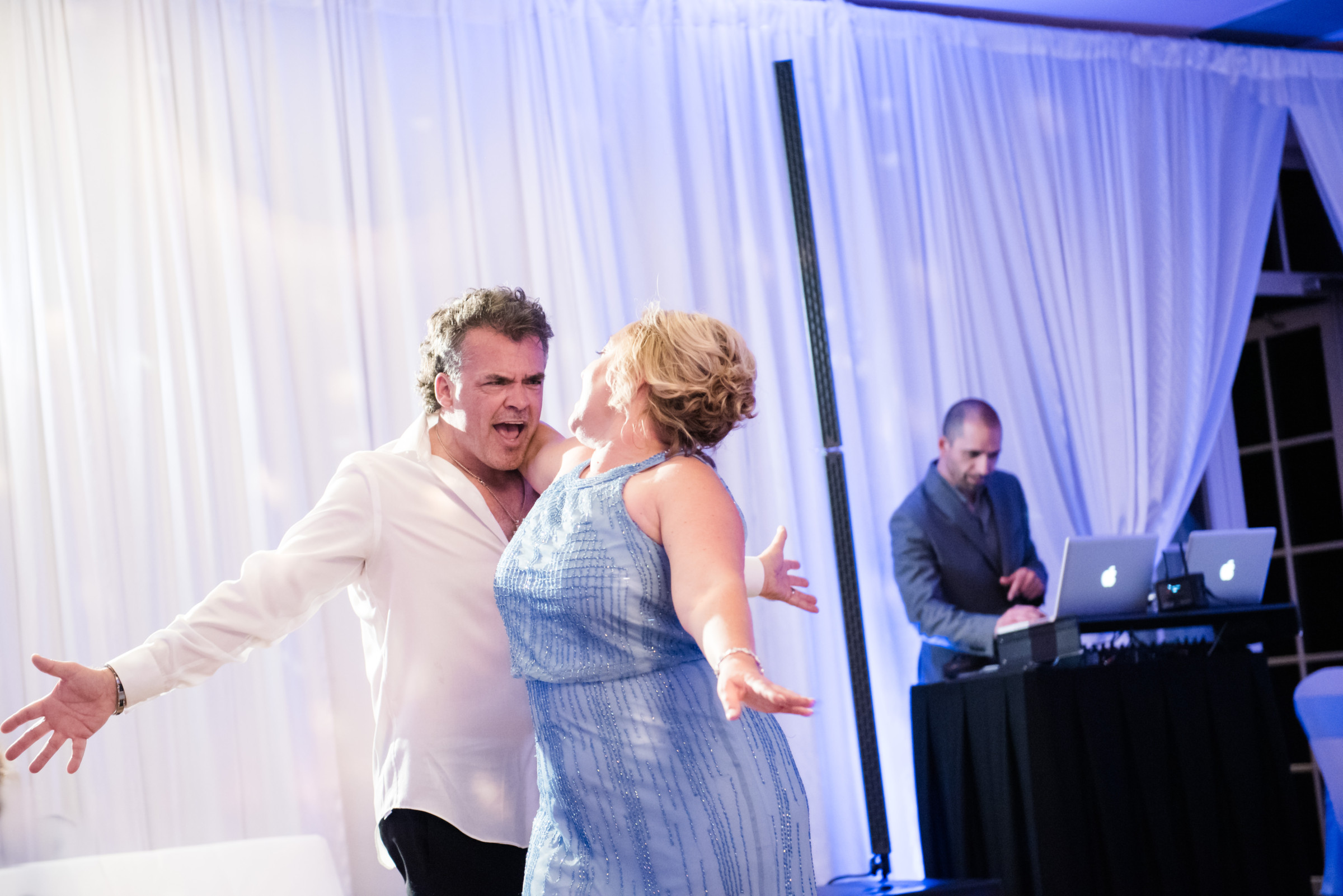 Kylie & Aaron's Wedding
As a wedding and event planner we know that anything and everything can go wrong and in 2008 our skills were tested! From the Priest not showing up to the Catholic ceremony and the Deacon stepping in at the last minute as he raced, with dirt covered hands, to the church. To the cake that dropped and went from a three tiered cake to a two tired wedding cake and to the sudden windstorm that moved the waterfront cocktail hour inside a private home at the last minute. We problem solved and at the end of the night as cleanup was complete and the after party began we left the private residence watching the bride and groom laugh and celebrate with friends and family as if nothing but a perfect day ensued! Did we forget to mention that one of the portable toilets also clogged that night so we were the plumber? Again, we are never surprised!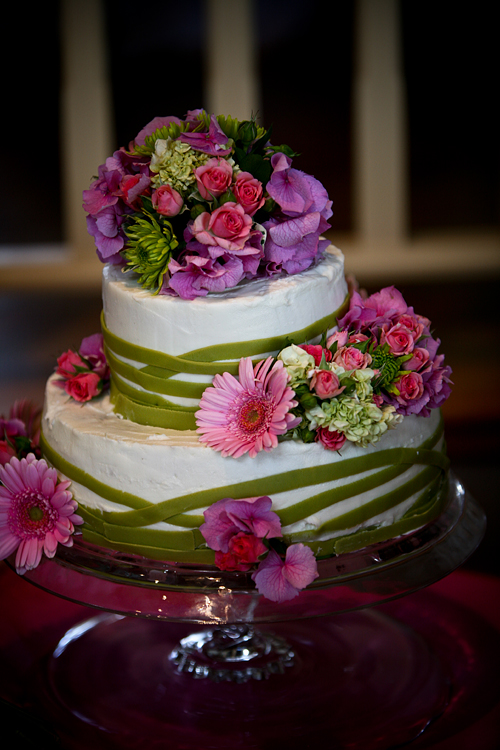 Two Words: Book Arch
In 2011 Cindy and Sam gave us the freedom to pull together their love of reading and a request that no real flowers be used. It was important that their wedding reflect all of the "geeky" things that brought them together including a lot of tongue-in-cheek humor and a few pop culture references. Working with their team of vendors we transformed Sodo Park into a book lover's delight! From the book arch we designed (fabricated by Lola Creative) to centerpieces which featured paper flowers and vintage books collected by Cindy and Sam throughout their adventures together it was a bibliophile dream! Since their wedding day the Book Arch has been featured on countless online features and as Cindy mentioned, "Was more popular than they were on their 2012 wedding day!" Photo by Rubin Photography. Click here for a full recap of Sam and Cindy's Big Day!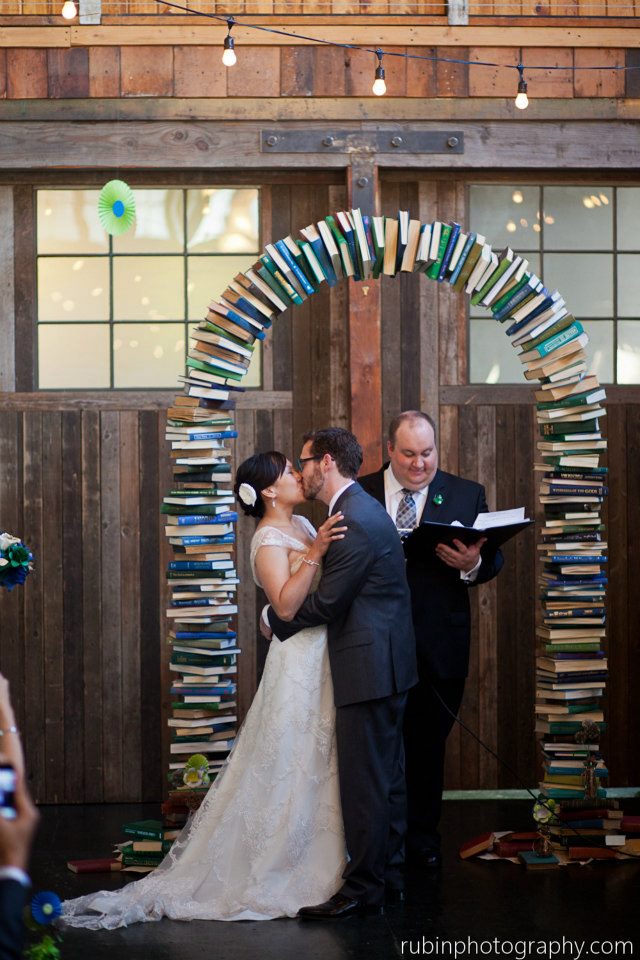 Chris's 30th Birthday Party
Having recently moved to Seattle and in the midst of remodeling a newly purchased home (hence the hardhats at dinner), Kacey reached out to Pink Blossom Events to help throw her husband Chris one unforgettable party with close family and friends. The party began as guests boarded the Yachta Yachta in South Lake Union for cocktails and appetizers on Lake Union making a perfect setting to show off their city to loved ones from out of town. After a spin on the lake guests headed to Queen Anne where they dined on a gourmet meal by City Catering Company and sipped on cocktails mixed by their favorite downtown bar on the lawn of their new home. We must say, we wish our 30th Birthday could have mirrored this one! Photo by Katie Parra Photography. Click here for a full look at Chris's Birthday Party!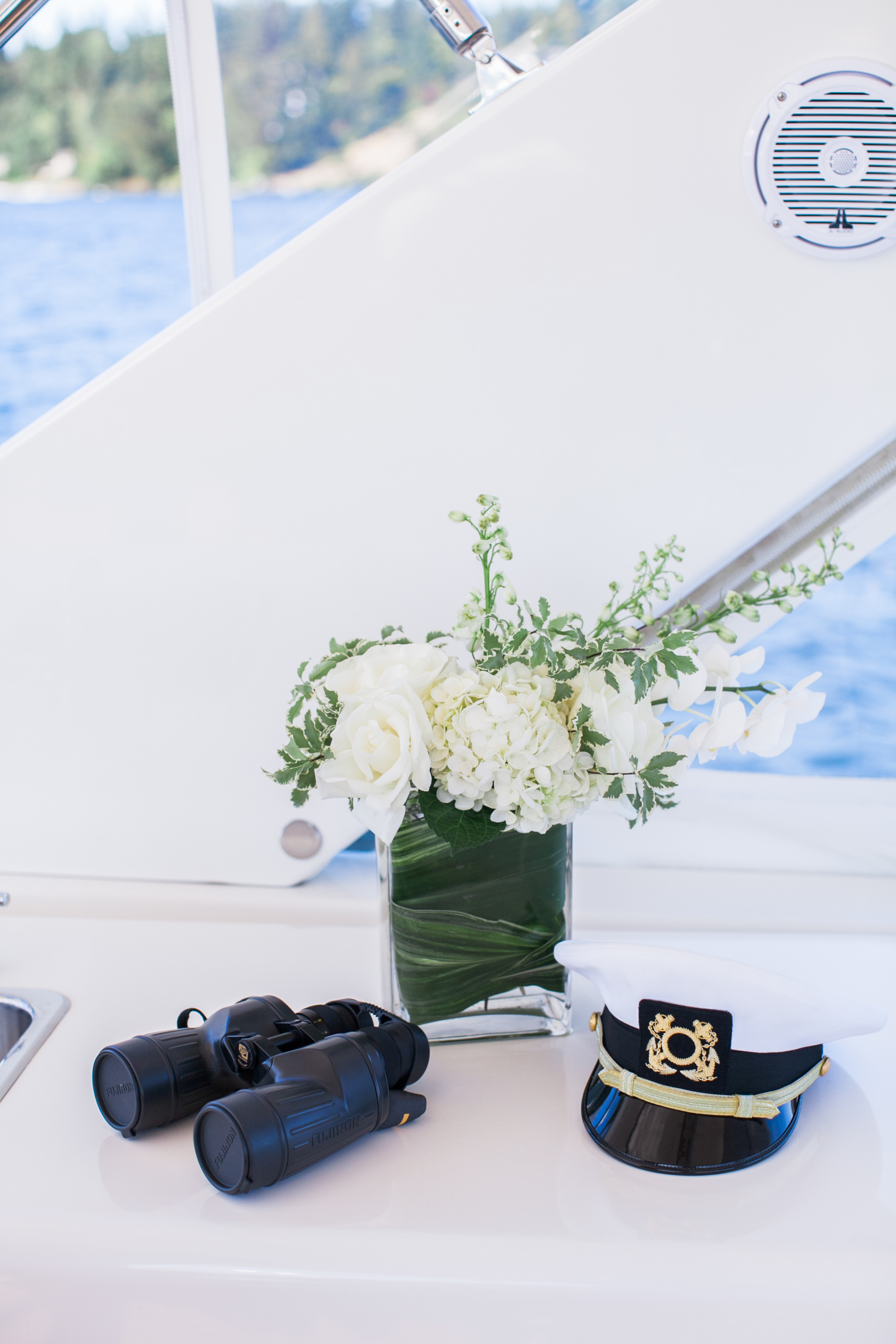 Mark & Rick's Wedding
In 2014 we spent one magical night aboard the Steamship Virginia V as we celebrated Marc and Rick! Departing Foss Waterway Seaport in Tacoma the Steamship Virginia V made it's way to Quartermaster Harbor off Vashon Island where Marc and Rick said their I Do's as they faced the town of Burton where Rick's family vacationed every summer. After tying the knot we headed south to the Tacoma Narrows Bridge for some incredible sights along the way! We turned around under the bridge and headed back to Tacoma as the sun set making for one incredible first dance backdrop on the bow. With the party going strong a porpoise made its grand appearance alongside the steamship as it gave us one spectacular show! This wedding also has a special place in our heart as this was our last wedding with Brian Dale of Wave Link Music who suddenly passed in 2015. A true industry leader and inspiring human we dearly miss. Photo by Ryan Duclos Photography. Click here for a full look at this wedding.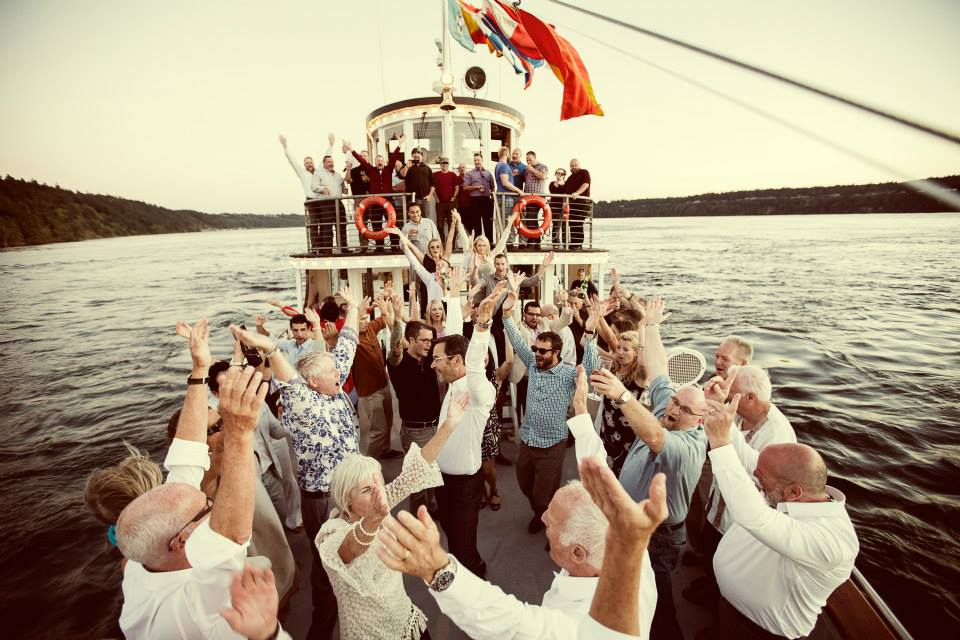 Mark & Jennifer's Downton Abbey Wedding
Forty eight hours before Mark & Jennifer's wedding last October we were given notice that their venue was temporarily closed. With a little luck and a lot of last minute planning and adjustments, The Rainier Club, opened their doors and one epic Downton Abbey Themed Wedding was held complete with Carson the Butler, tableside tea service, a delicious dinner and stunning floral filling the venue. As a planner I've seen it all but that by far tops the number one wedding emergency/story and reason to hire a wedding planner I can think of! Photo by Azzura Photography. Click here to view this entire wedding.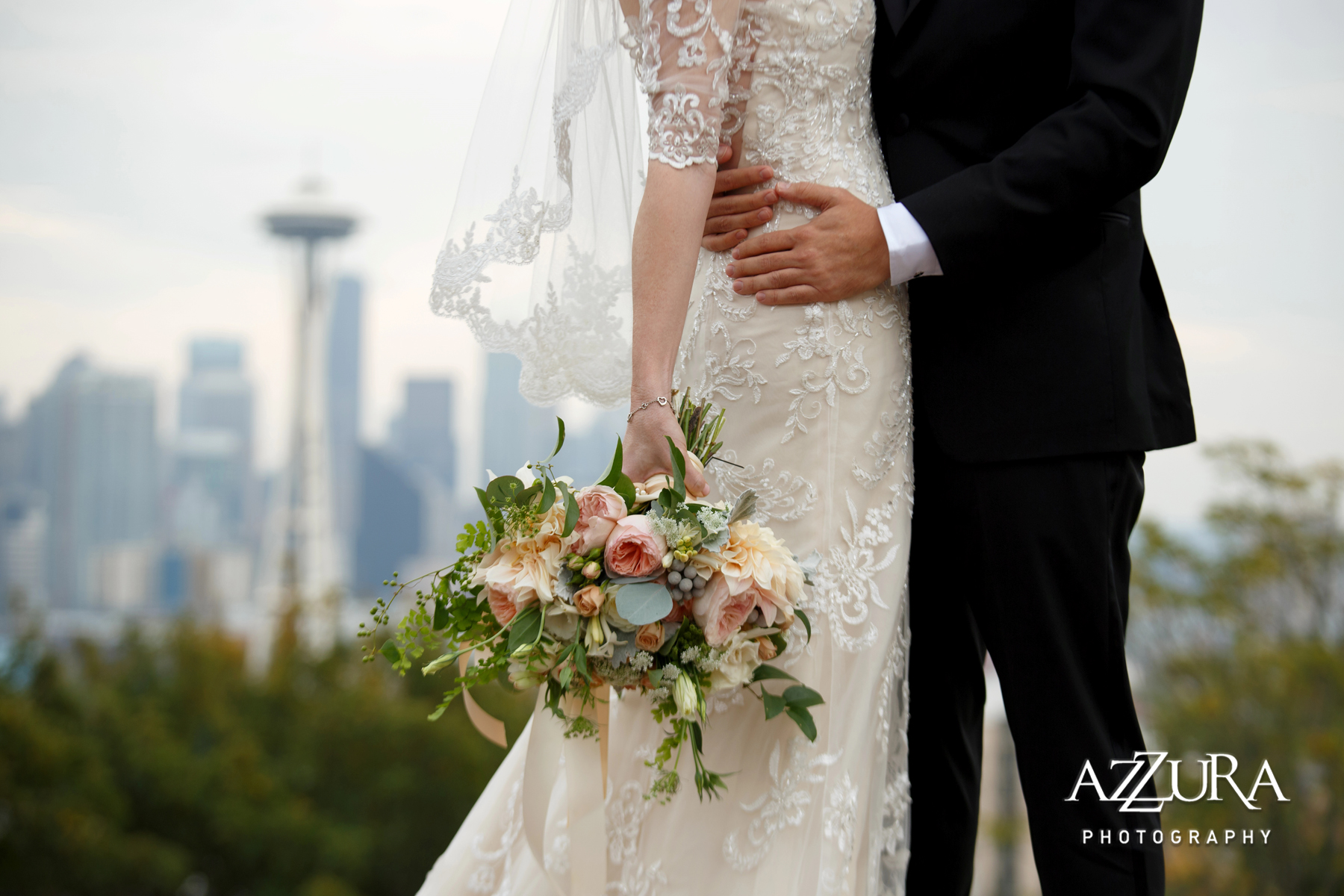 Harvest Party at The Barn
We love a good themed party! After moving into their new office building it was time to open the doors and showcase Eberle Vivian's new space! With fall in mind and an office building fit for the theme, we knew exactly what this event needed! Bringing in straw bales, pumpkins, leaves and fall floral we turned "The Barn" into a Fall Harvest Party! Inside, an interactive risotto bar, passed appetizers and a bar along with an amazing dessert bar gave guests plenty to nibble on. Outside, kettle corn was popping and a Master Pumpkin Sculptor carved pumpkins as guests mingled about the new office building! With custom mugs and a bag of freshly popped Kettle Corn in hand, guests headed home after a great evening at "The Barn." Click here to view this entire event.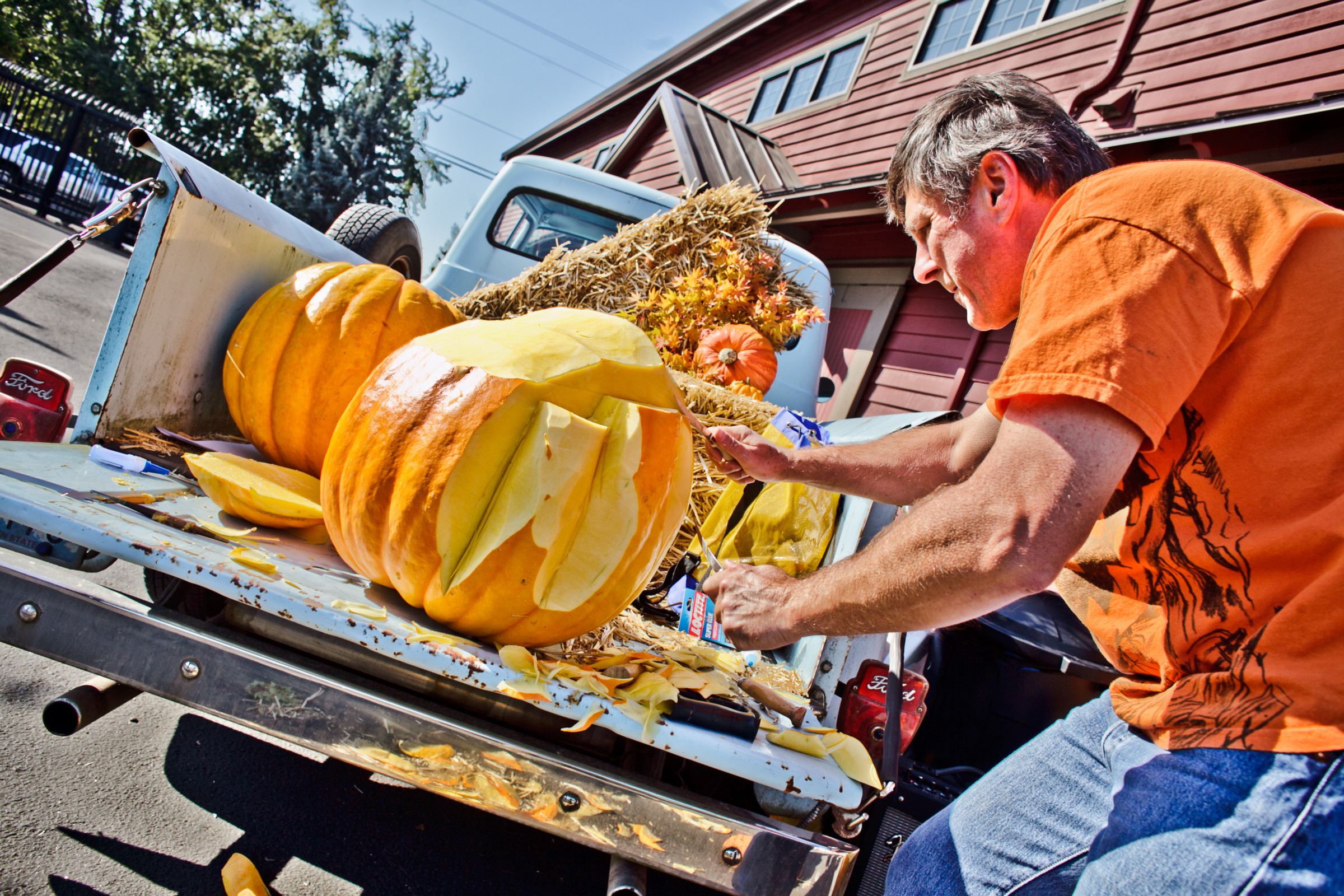 Go Ducks!
In 2014 we worked with Lydia and Andrew planning their Axis Pioneer Square wedding and as a surprise to the Groom, who was a huge Oregon Ducks fan, his mom hired the Oregon Duck Mascot to attend their wedding. With dancing underway we cued the music and the Oregon Duck dancing his way onto the dance floor leaving not only the groom, but his father as well, speechless and jumping with joy! I don't think I've ever seen two gown men so excited before that night! Photo by Melanie Duerkopp. Click here for a full recap of Lydia and Andrew's wedding.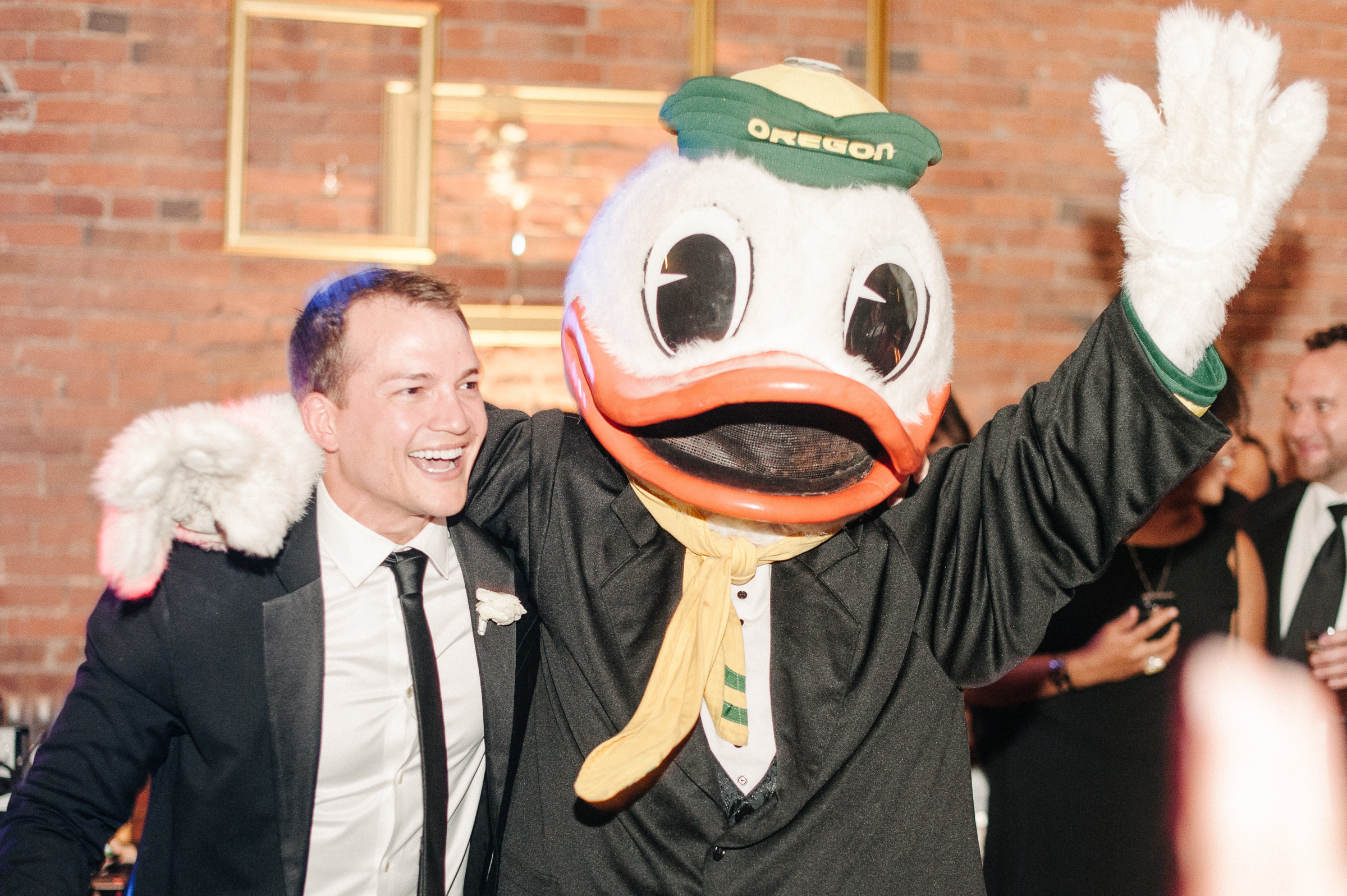 Antler & Horseshoe Wedding!
With Julie's love of horses and Chad's passion for hunting and taxidermy, it was only fitting that antlers and horseshoes was the theme of their big day! Not missing any detail they put on one killer party in July of 2015 at their barn complete with cinnamon apple moonshine, a hot dog roast using propane grills built by the father of the groom, dueling pianos, a slushy airstream trailer bar and a dessert trailer stocked with mini pies and soft serve ice cream. It was a unique wedding that guests, and vendors, will be talking about for years! Photo by Barbie Hull Photography. Click here to view Julie & Chad's entire wedding day.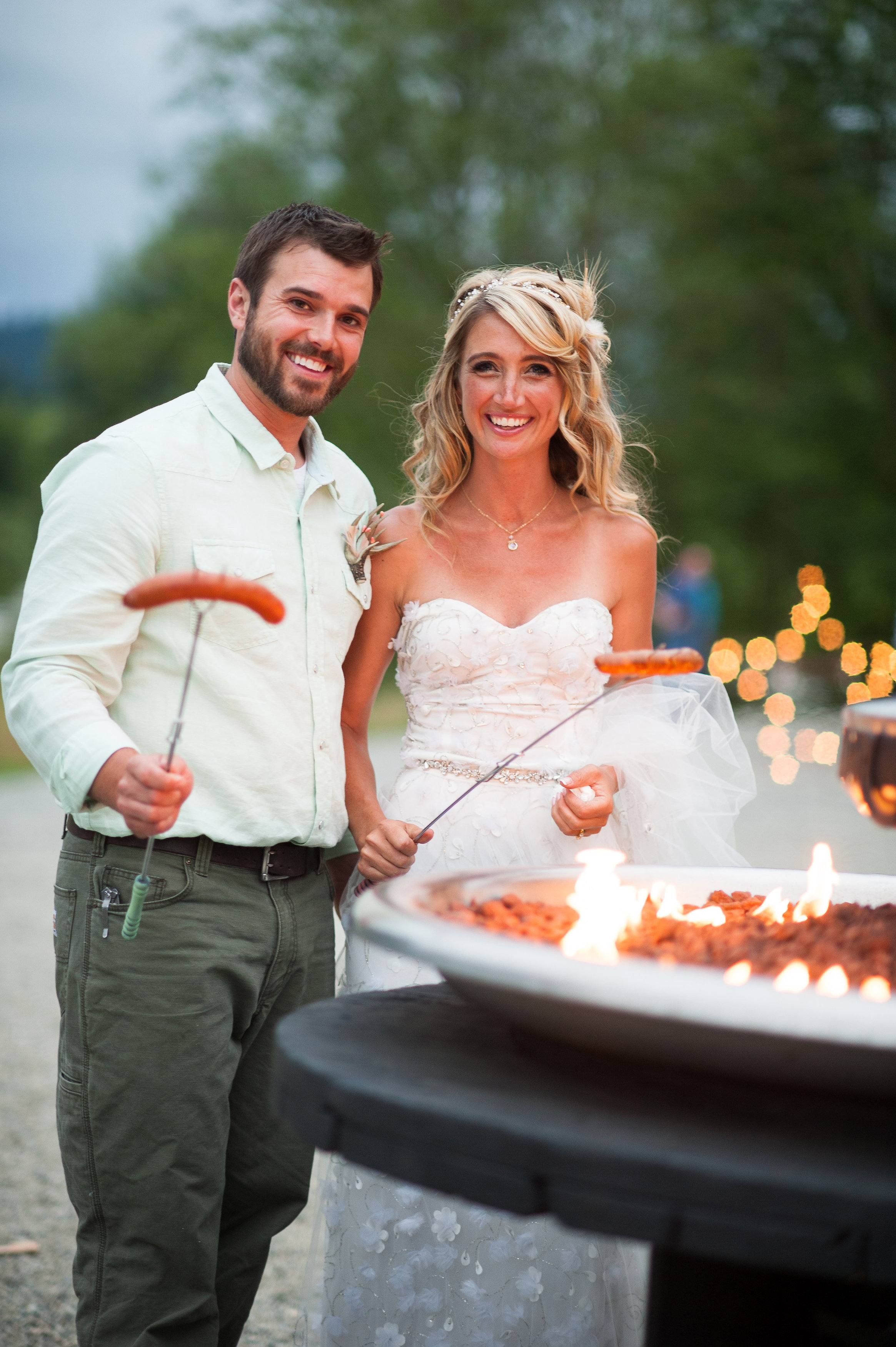 There are soo many more we could share! From the Father of the Bride's toast which brought us to tears after he admitted that after all these years he had changed his stance on Gay Marriage when he saw how truly happy his daughter was for the first time after she met her wife; to the time we created a "Best in Show" dog themed birthday party and to the countless injuries that have occurred the day or two before a big event (ie. Bride brakes ankle, Mother of the Bride's front tooth is chipped…). We may need to schedule a happy hour or coffee date to share them all!
At every event we continue to learn, are reminded just how much we love our job and are still surprised at what really can go wrong! We think we've seen it all, until "that" happens…
Here's To Another Ten!
BreeAnn Gale
Pink Blossom Events Founder & Lead Event Planner
turning the expected into something unique