For Lesley and Jim it was love at first "wink". A success story from an online dating site, these two knew right away the stars had aligned. Ten days of exchanging heartfelt letters via email, they agreed to meet in person and haven't left each others side since. On September 21, 2013 they would finally become husband and wife and despite the rain that decided to fall right as the bridal party lined up for the ceremony and proceeded to stop once the guests gathered around for a celebratory sparkling cider toast while they watched the newlyweds sign their marriage license, we couldn't have asked for a more perfect wedding day!
82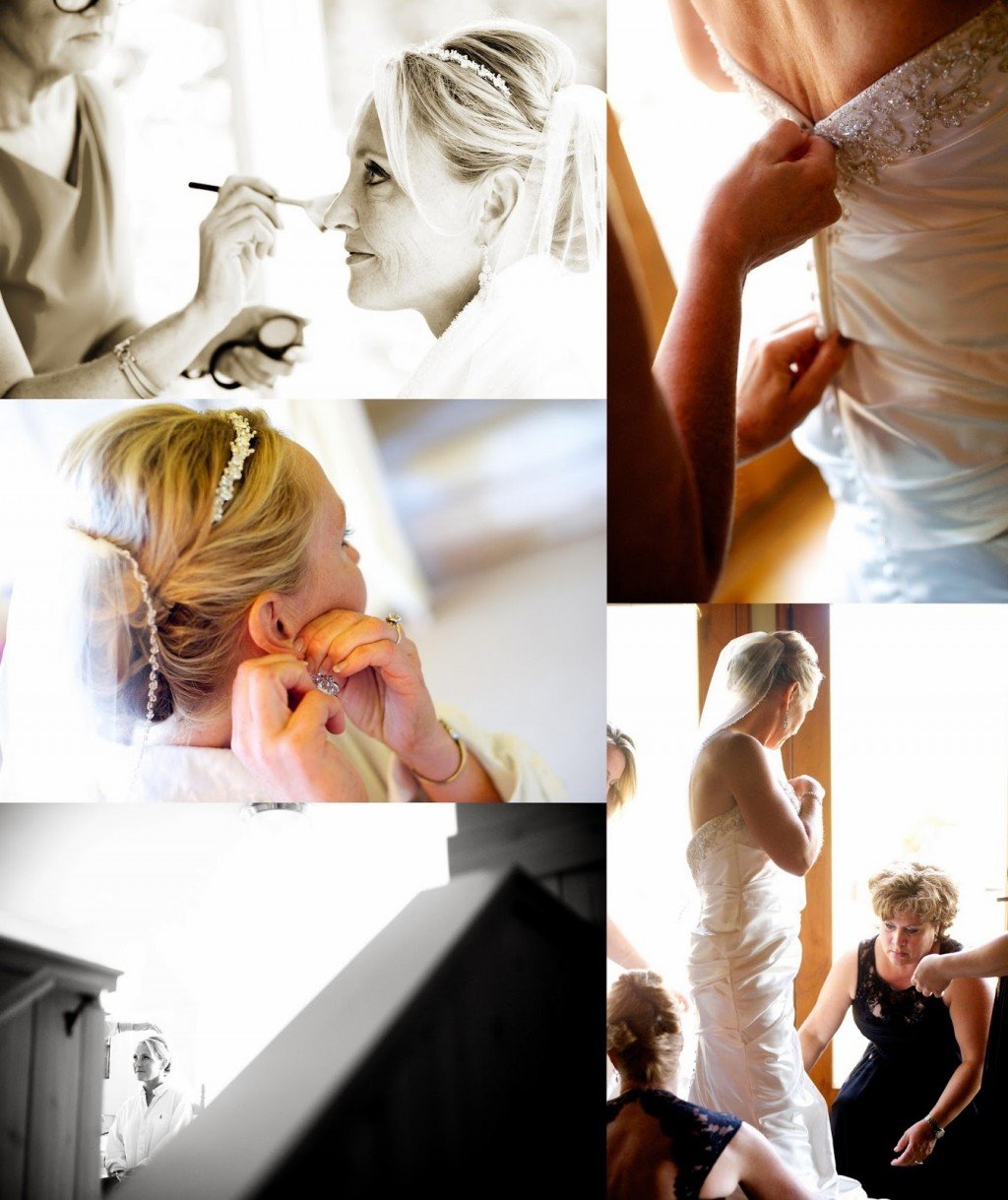 Jen and Jody Photography captured Lesley and her bridesmaids as they did final hair and makeup touch-ups at a friends home near their reception venue on Bainbridge Island. Further North on the Island, Jim and his groomsmen got ready at "The Farmhouse".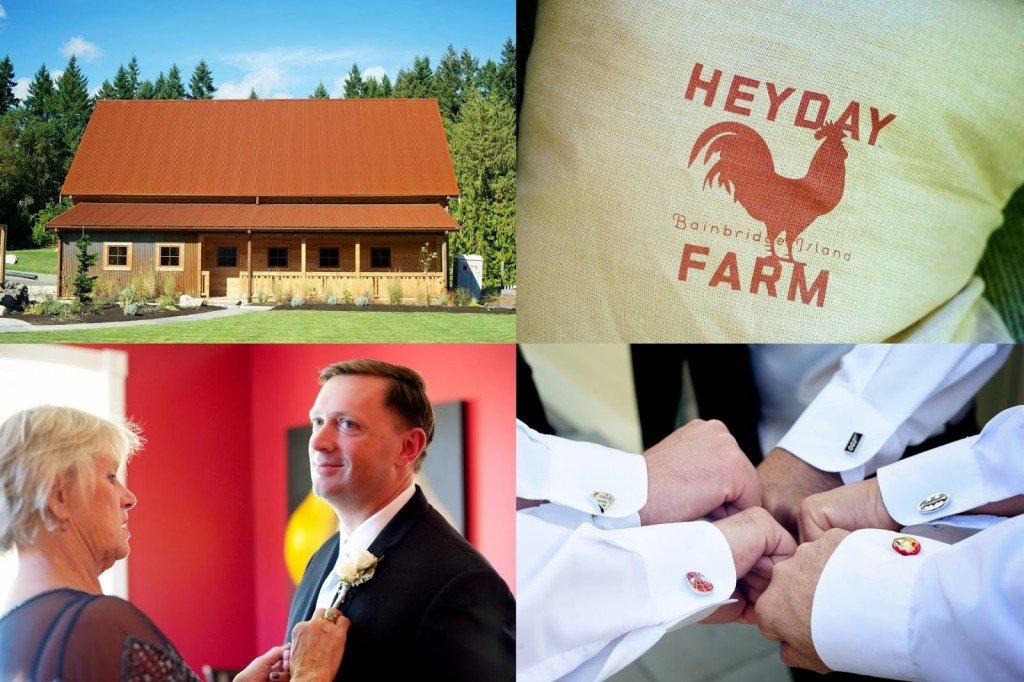 Choosing not to see each other until Lesley walked down the aisle, they took photos with their respective bridal party and family members at the separate getting ready locations before heading off to Battle Point Park for the ceremony.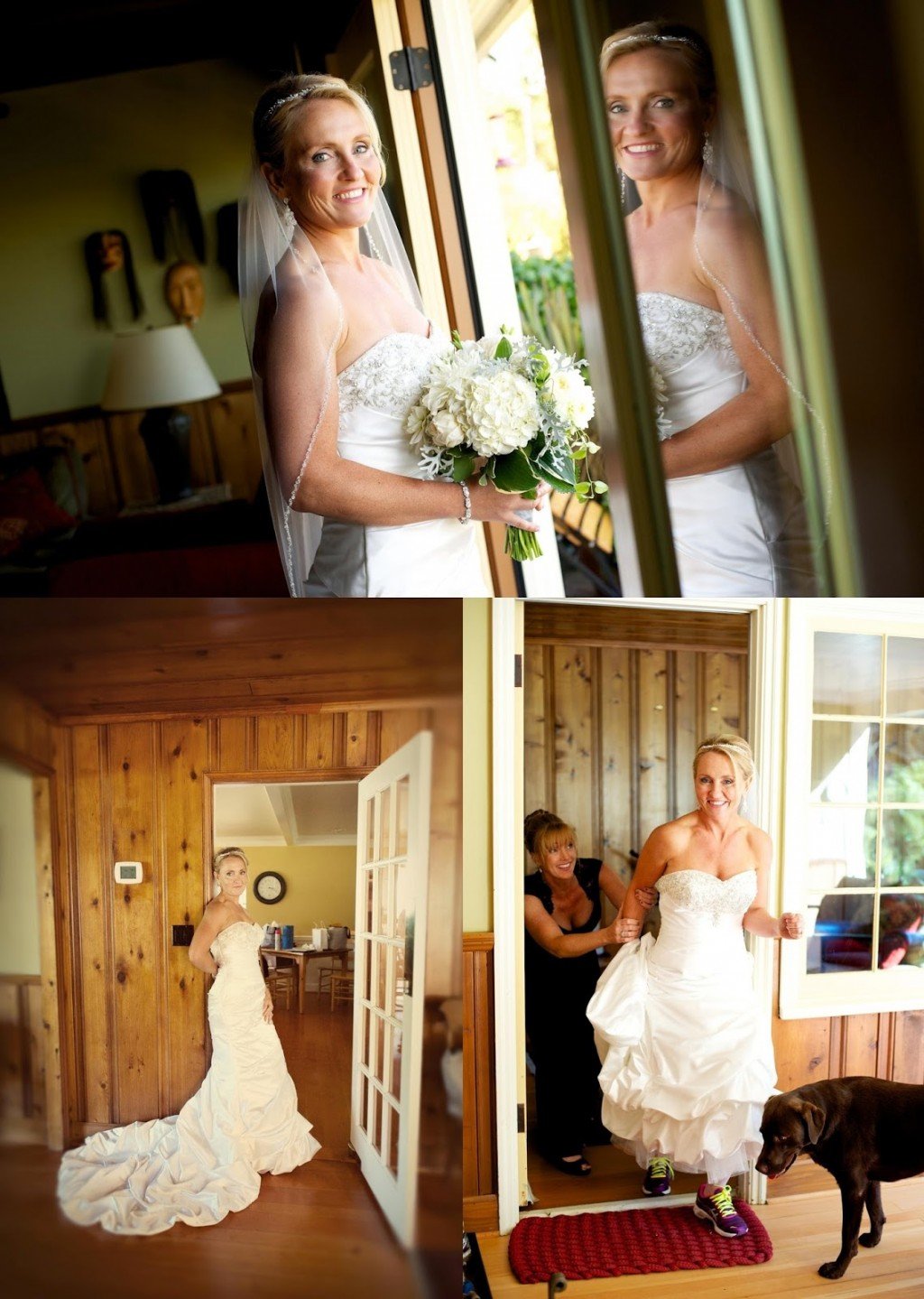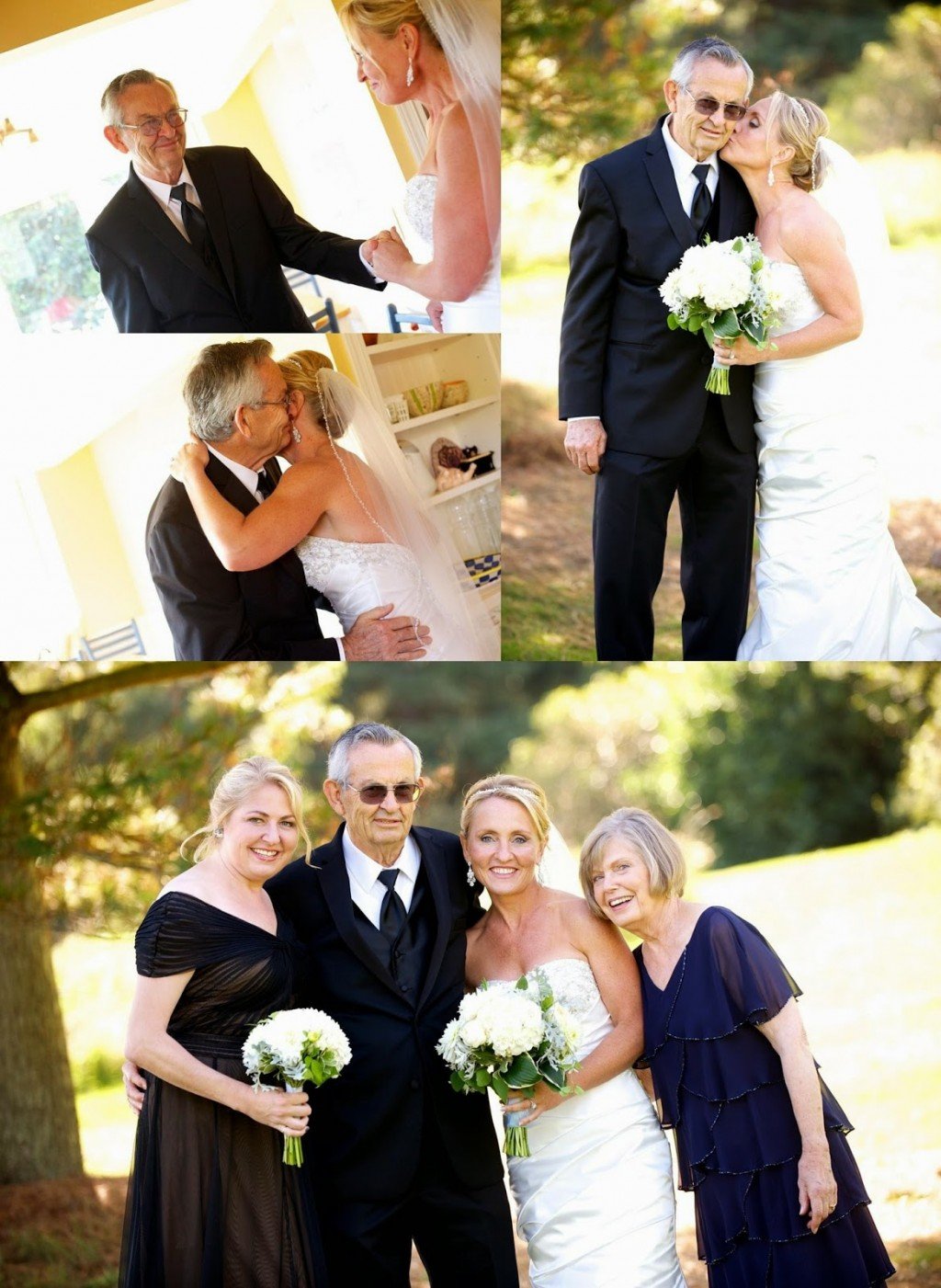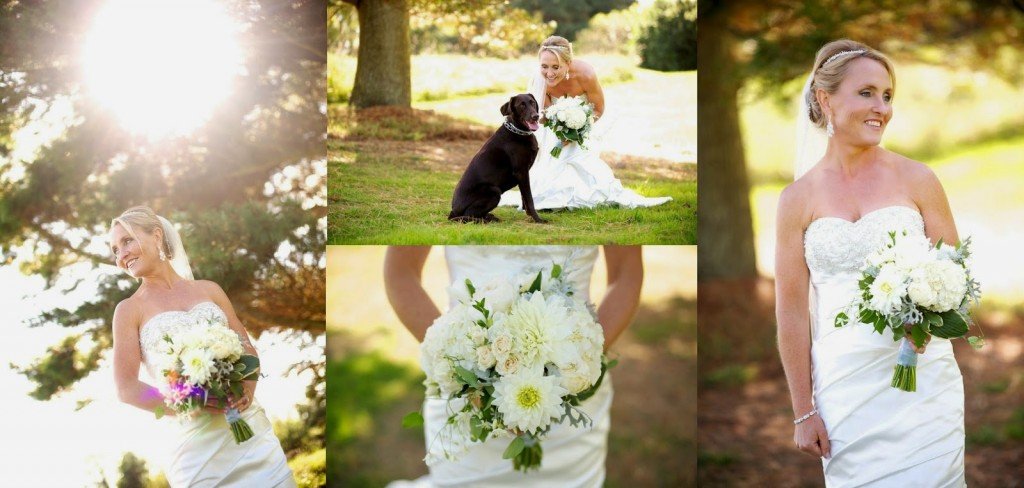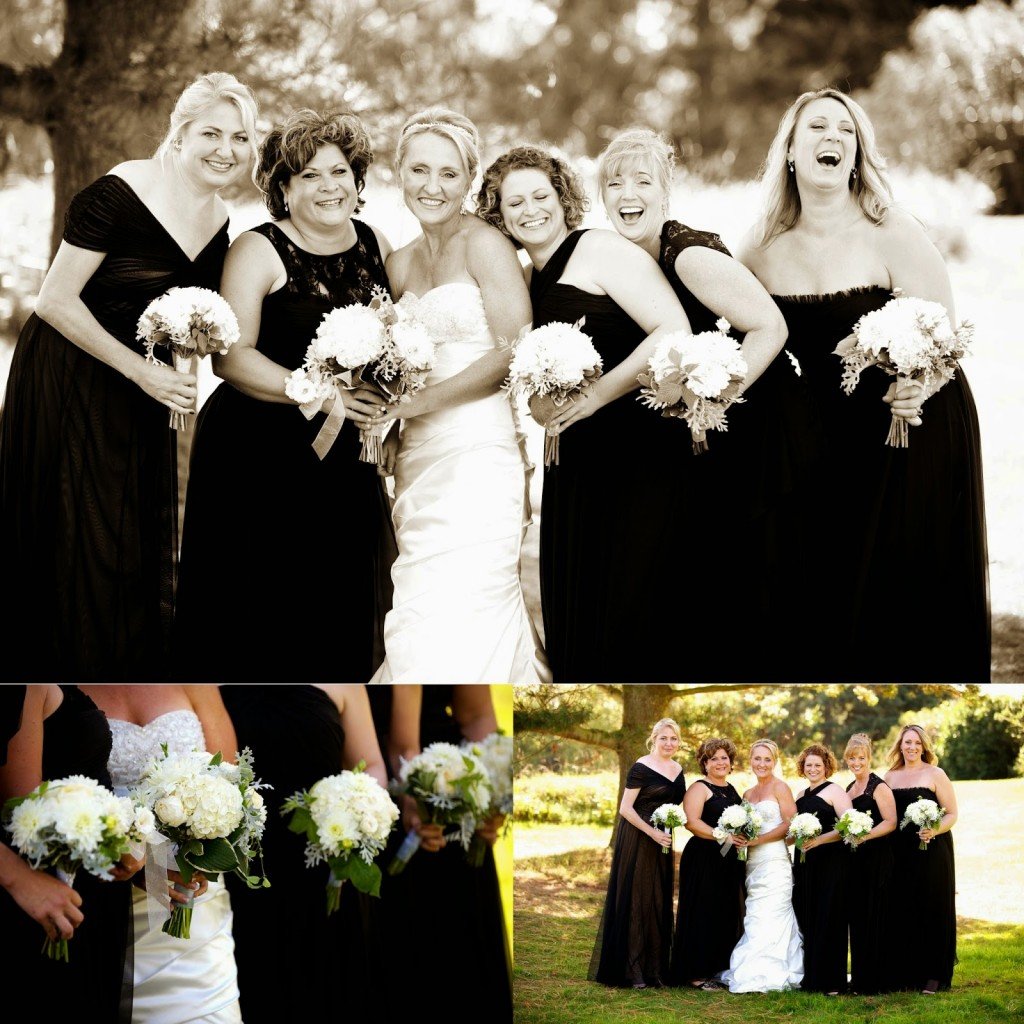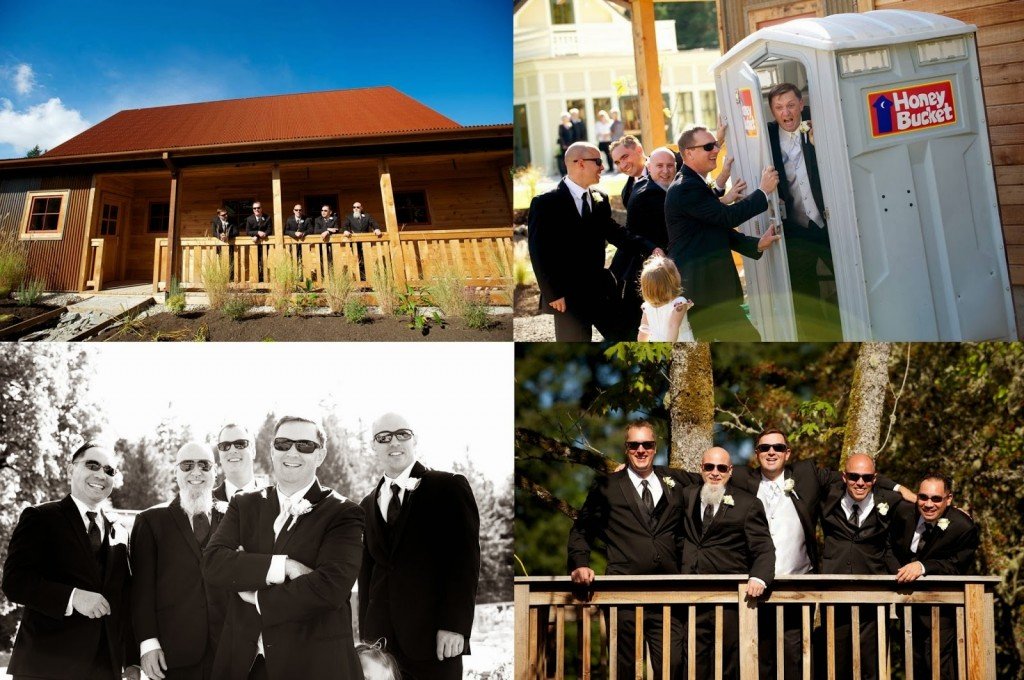 Not soon after catching the ferry over to Bainbridge Island were guests shuttled to the ceremony site. The sounds of a harp could be heard throughout the park as guests were seated for the couples I Do's.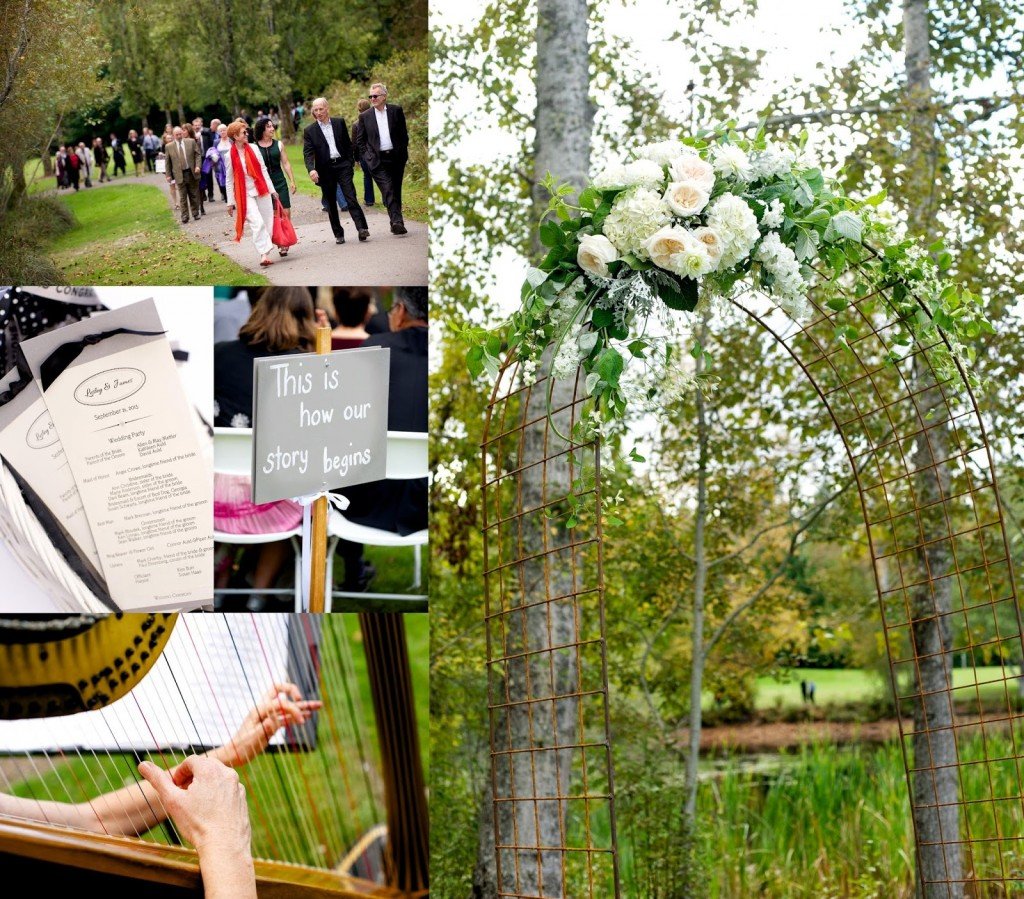 Jim's Daughter, followed by Lesley's dog Georgia announced the arrival of the Bride who was escorted by her father down the aisle.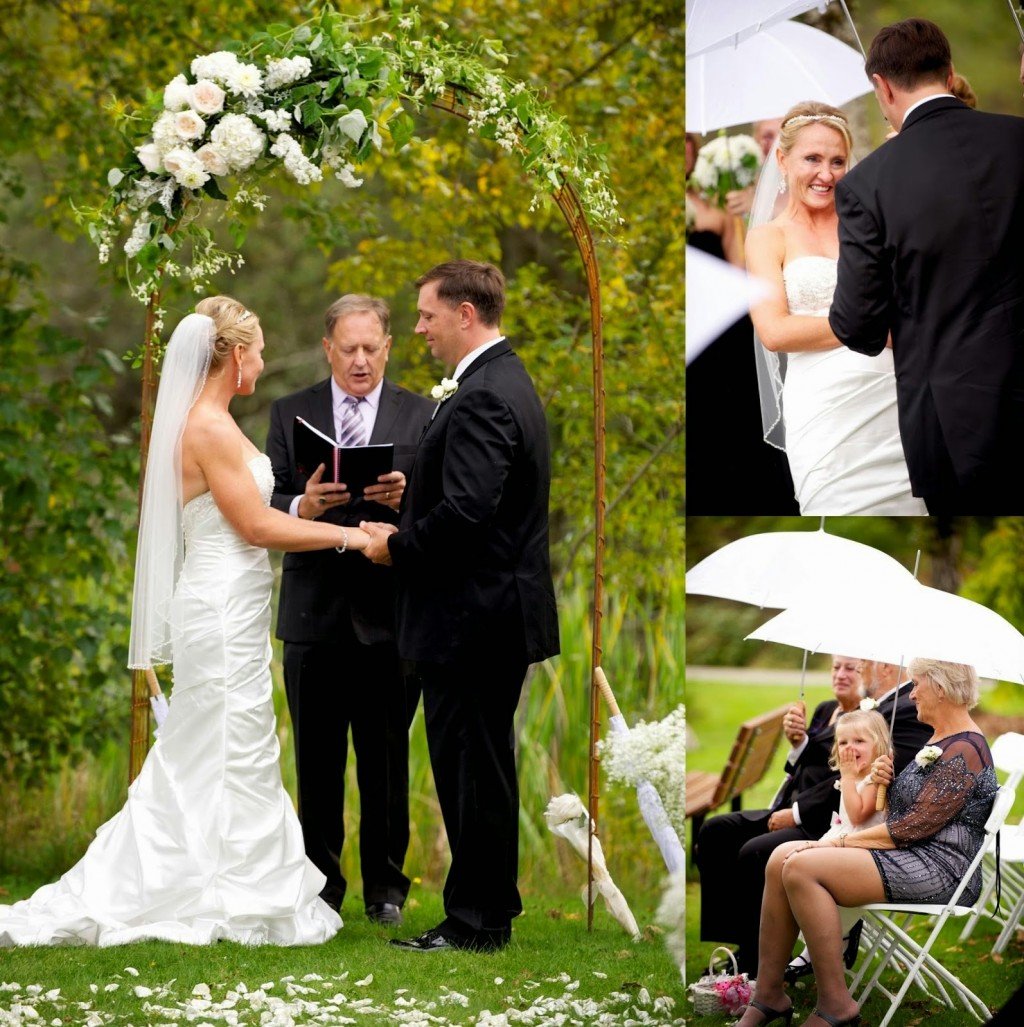 As the rain fell, white umbrellas were distributed ensuring that Seattle's unpredictable weather was covered.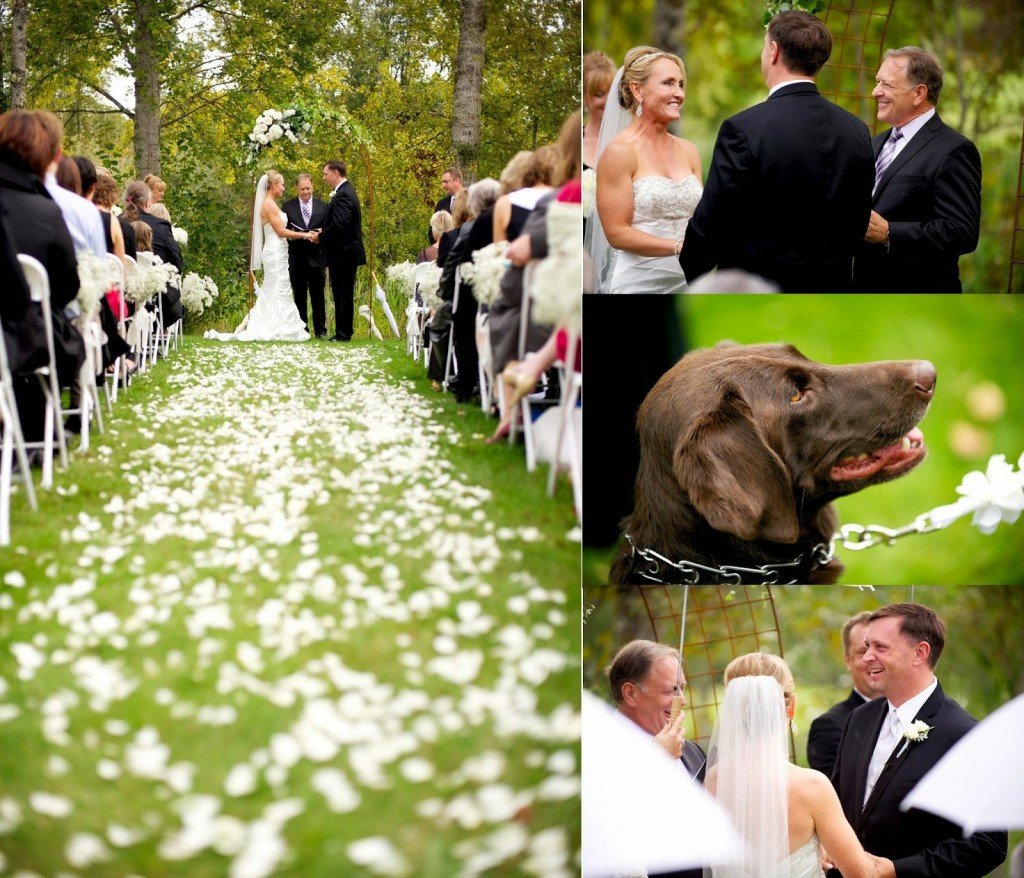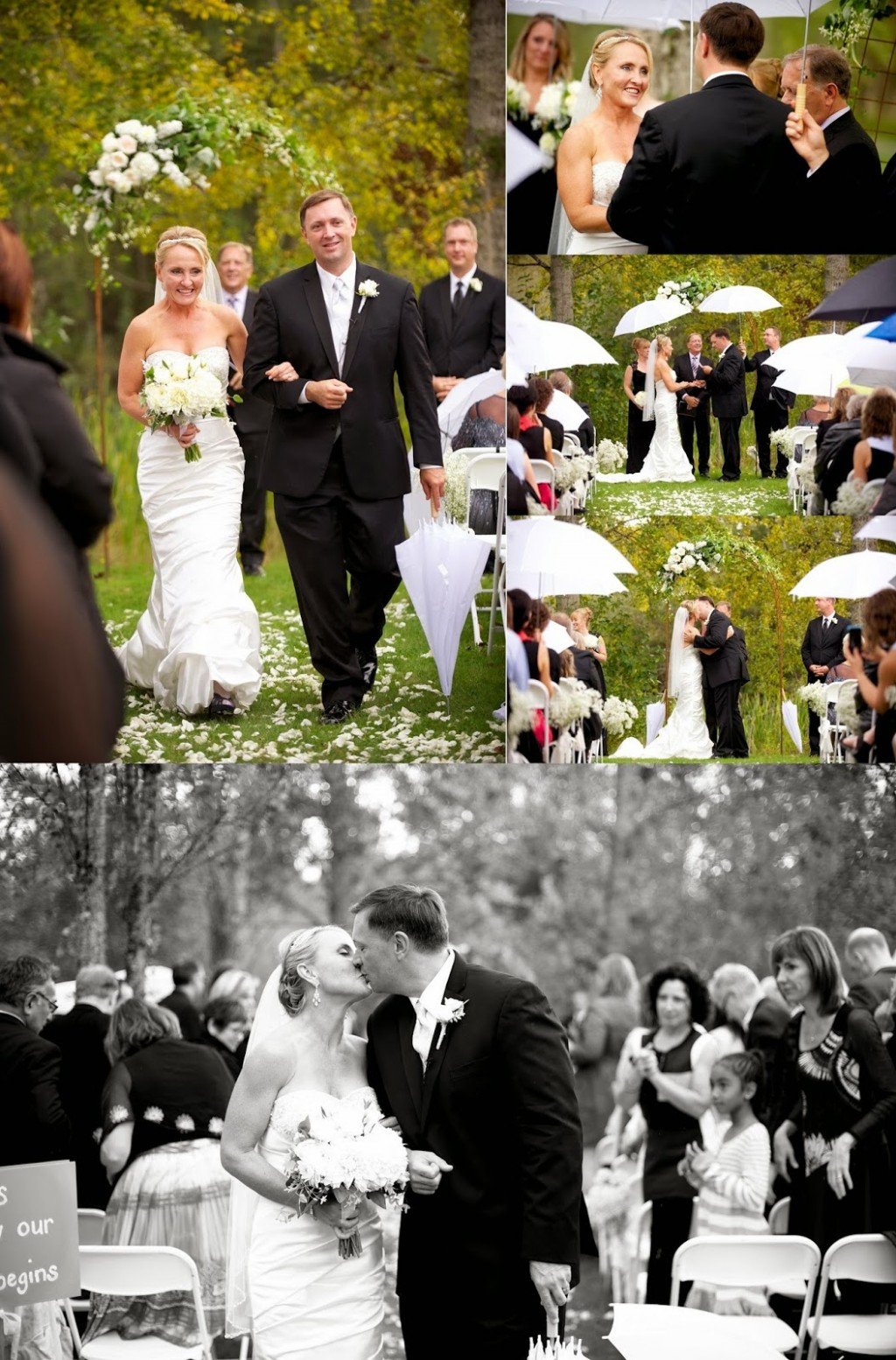 Sealing their union with a kiss, Lesley and Jim invited their friends and family to join them as they signed their marriage license and celebrated with a sparkling cider toast!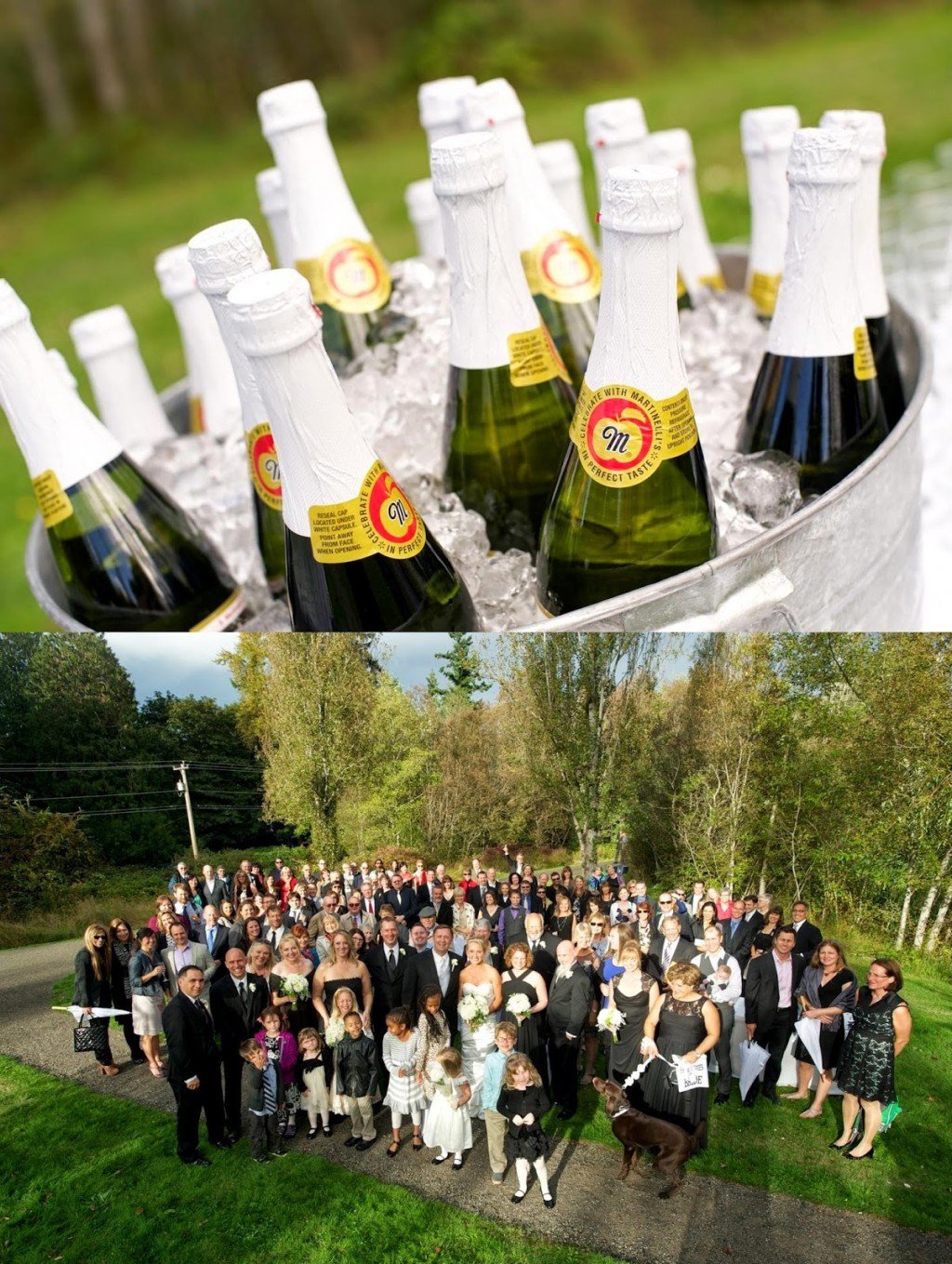 As guests were shuttled to the reception site at The Old Country Club of Seattle, the newlyweds were photographed with their bridal party and family before spending some time of their own taking photos around the Island.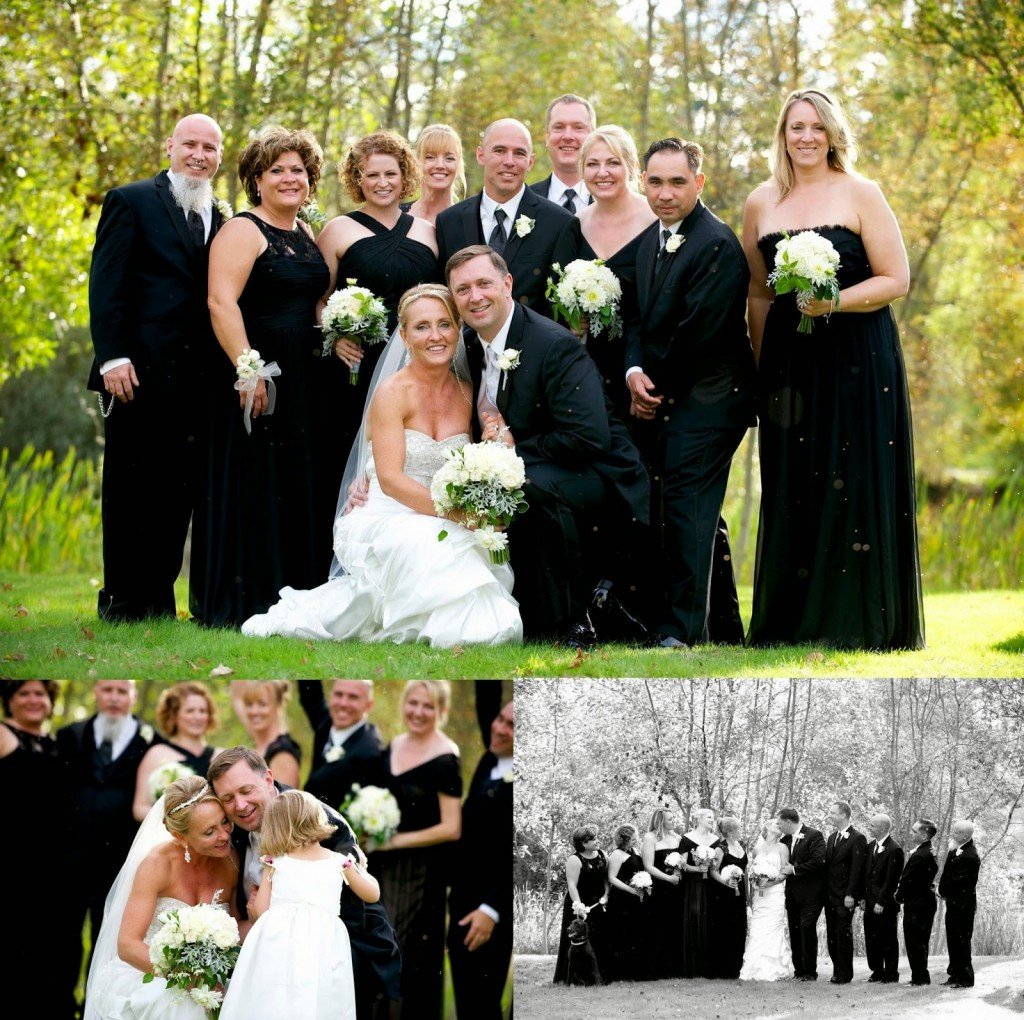 Situated on the Southeast side of Bainbridge Island, friends and family arrived at The Old Country Club of Seattle and were greeted with a signature cocktail as they made their way around the venue for cocktail hour.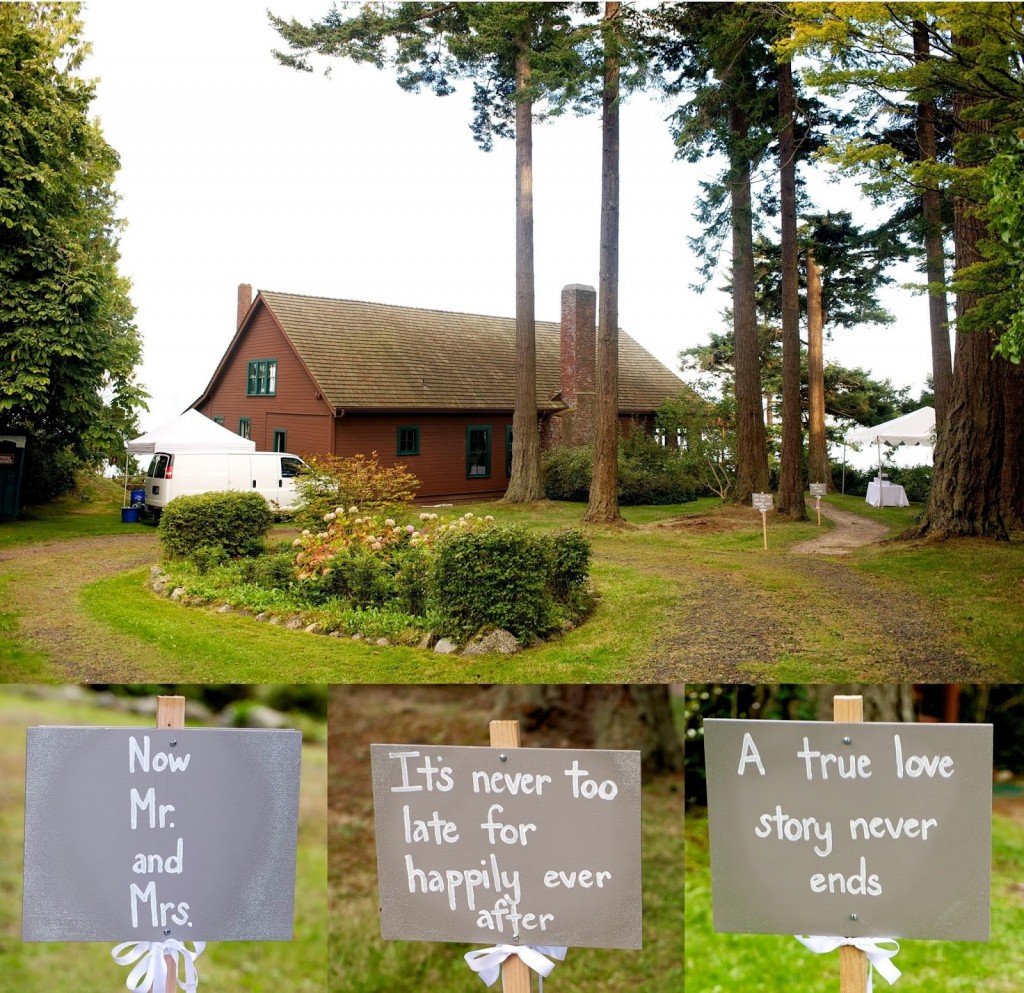 Tray passed appetizers from Herban Feast Catering included their signature sweet potato and dungeness crab cakes; crying tiger endive leaf spoons featuring spicy grilled chicken and strawberry brie bites. Along with their guestbook, a memory table full of family photos was on display on the wrap around porch.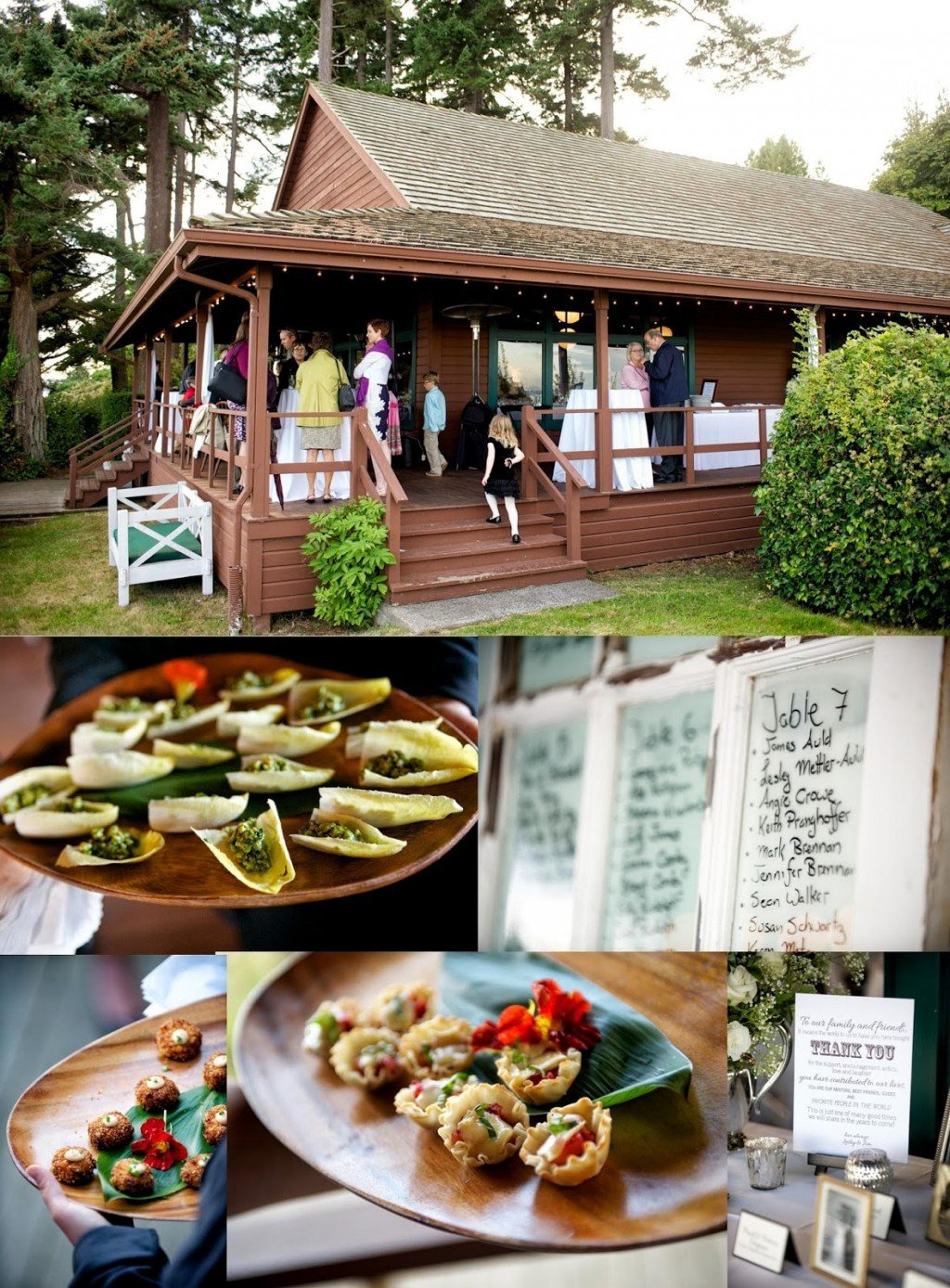 While guests mingled during cocktail hour, Lesley and Jim were photographed around Battle Point Park, "The Farmhouse" as well as the waterfront near their reception venue.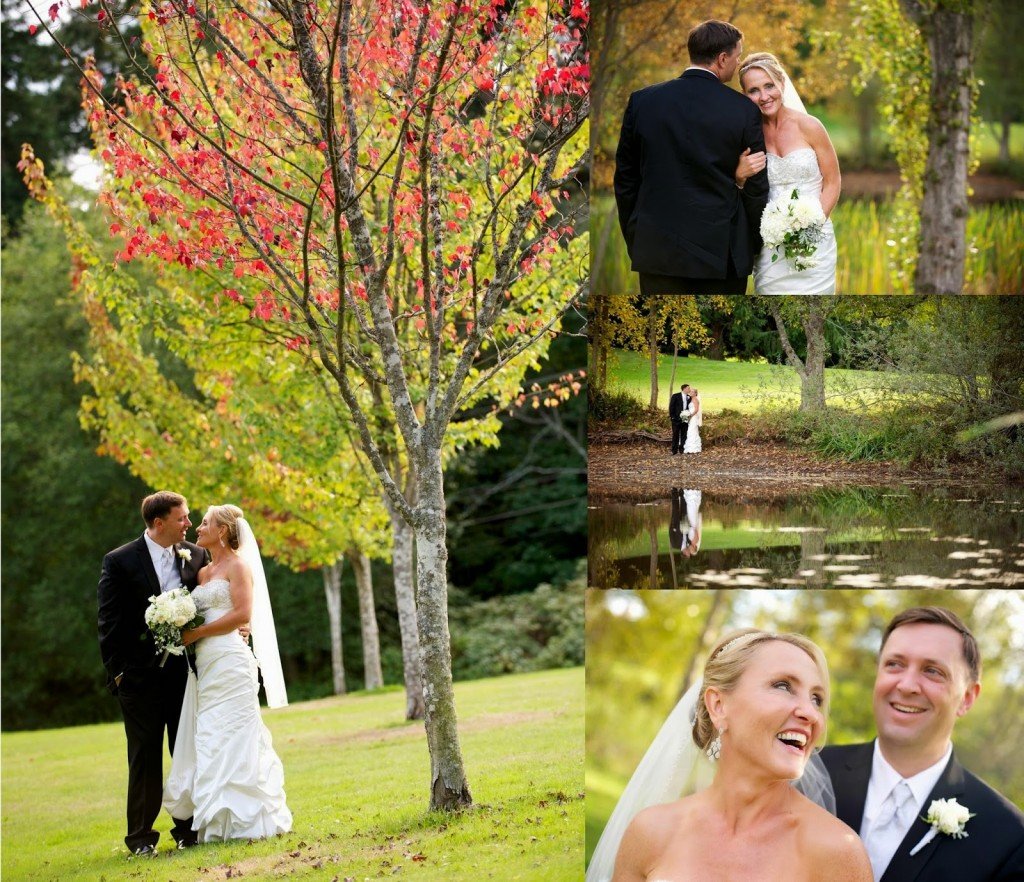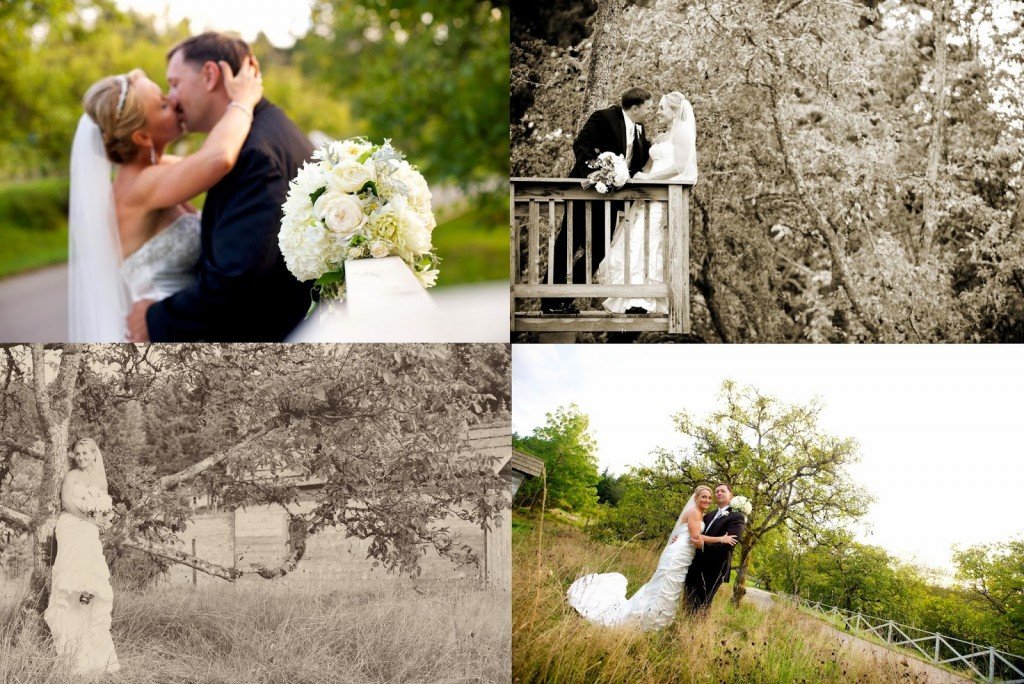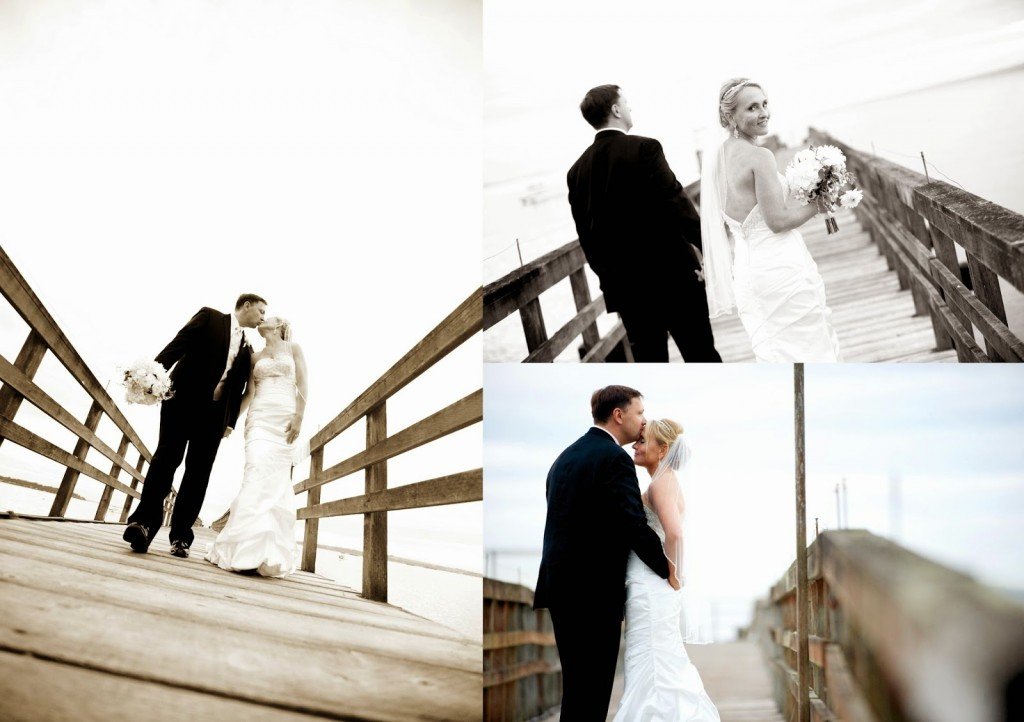 With cocktail hour winding down the doors to the reception room were opened revealing a gorgeous dinner setting. The ceiling which already featured six large lanterns was enhanced by bistro lights and fabric treatments. The fireplace was covered in a garland of green foliage and the hearth filled with candles. Dining table covered in white linens displayed either a floral centerpiece or a candlestick arrangement. Napkins at each place setting were wrapped in a silver ribbon and adorned with a baby's breath sprig. To each child's delight, a goodie bag was placed on each of their chairs.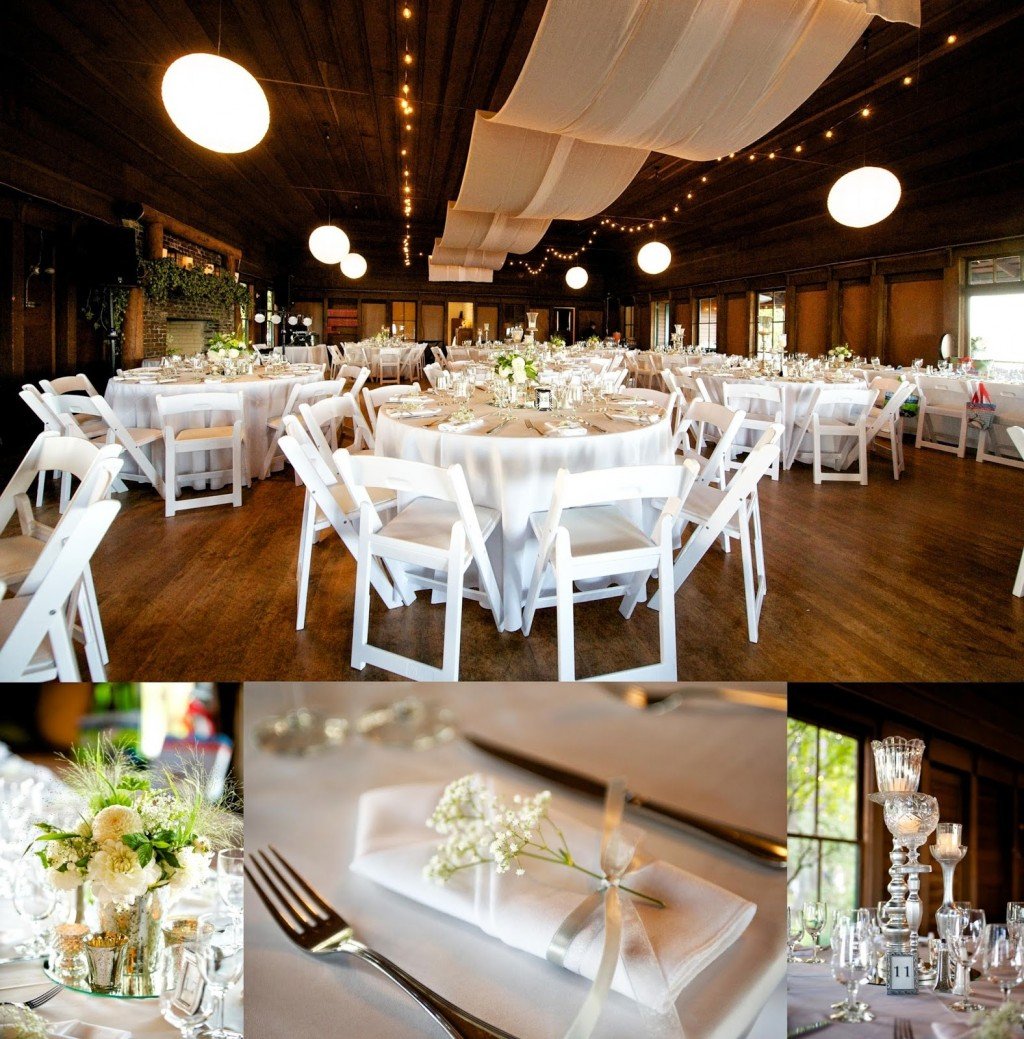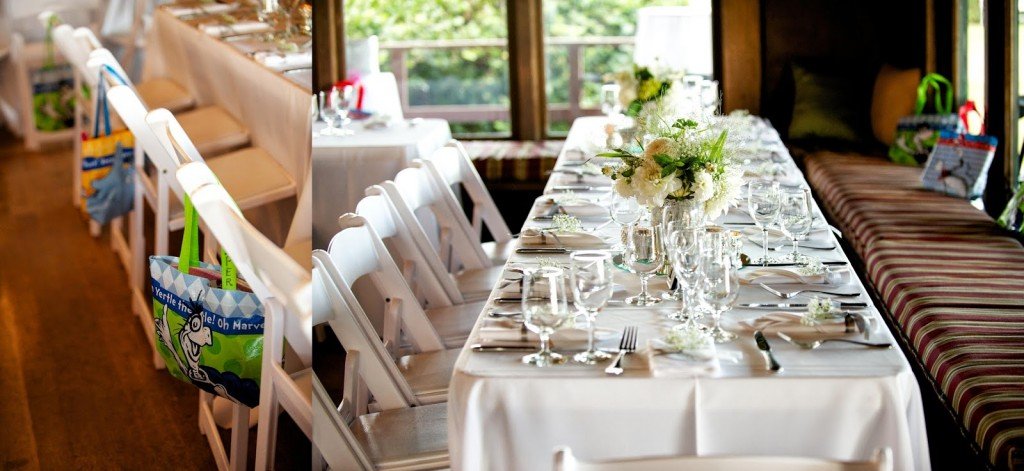 As friends and family made their way inside and found their seats for dinner, Lesley and Jim stole a few more moments together before being announced into dinner.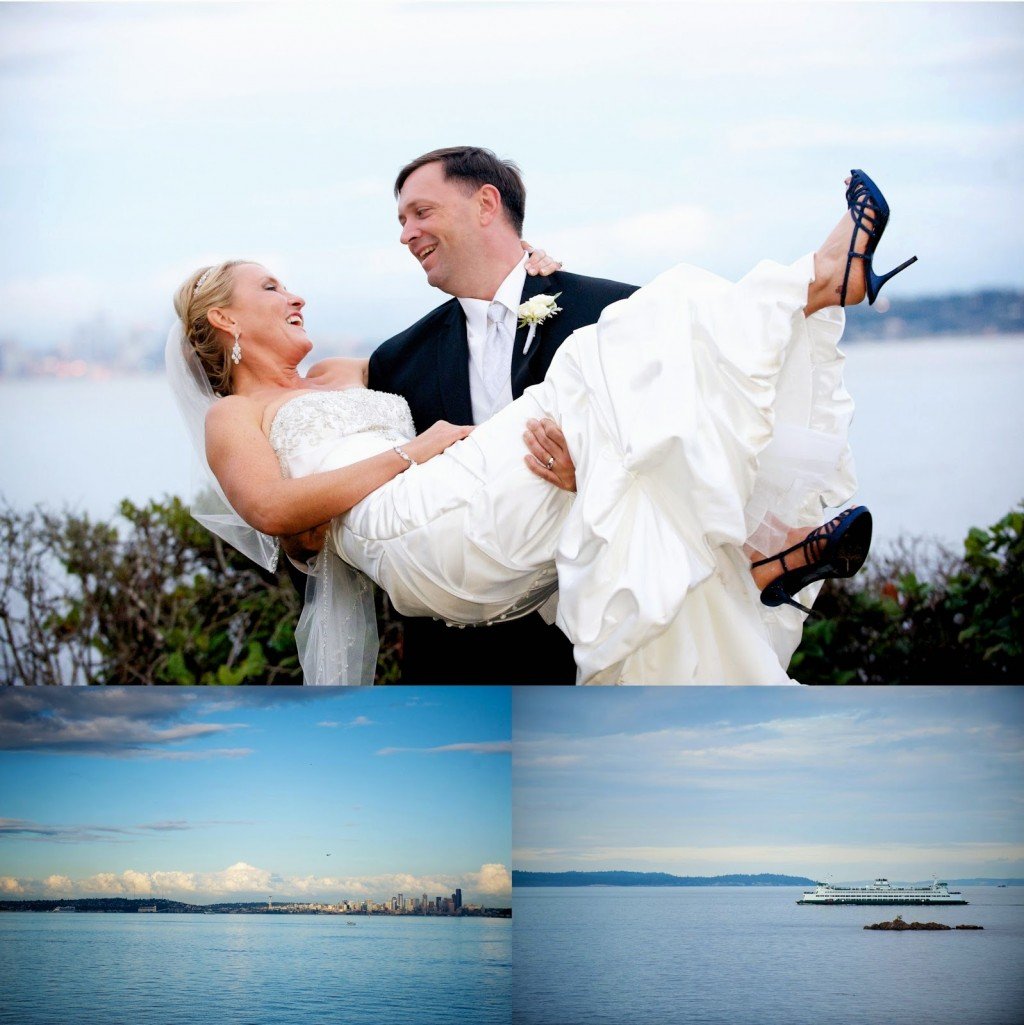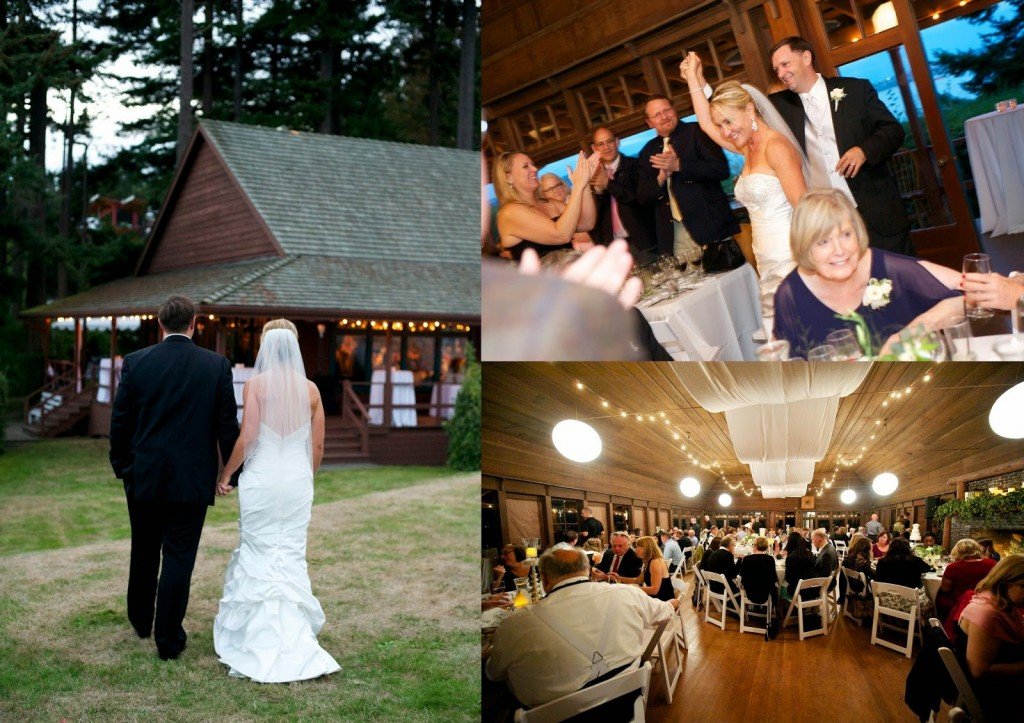 The newlyweds and their bridal party started the buffet which featured a farmer's market summer salad of fresh berries, goat cheese, candied almonds and a strawberry-basil vinaigrette; herb crusted tender beef loin; pan seared wild salmon with stone fruit and a tarragon chutney; herb roasted seasonal vegetables and sauteed gnocchi.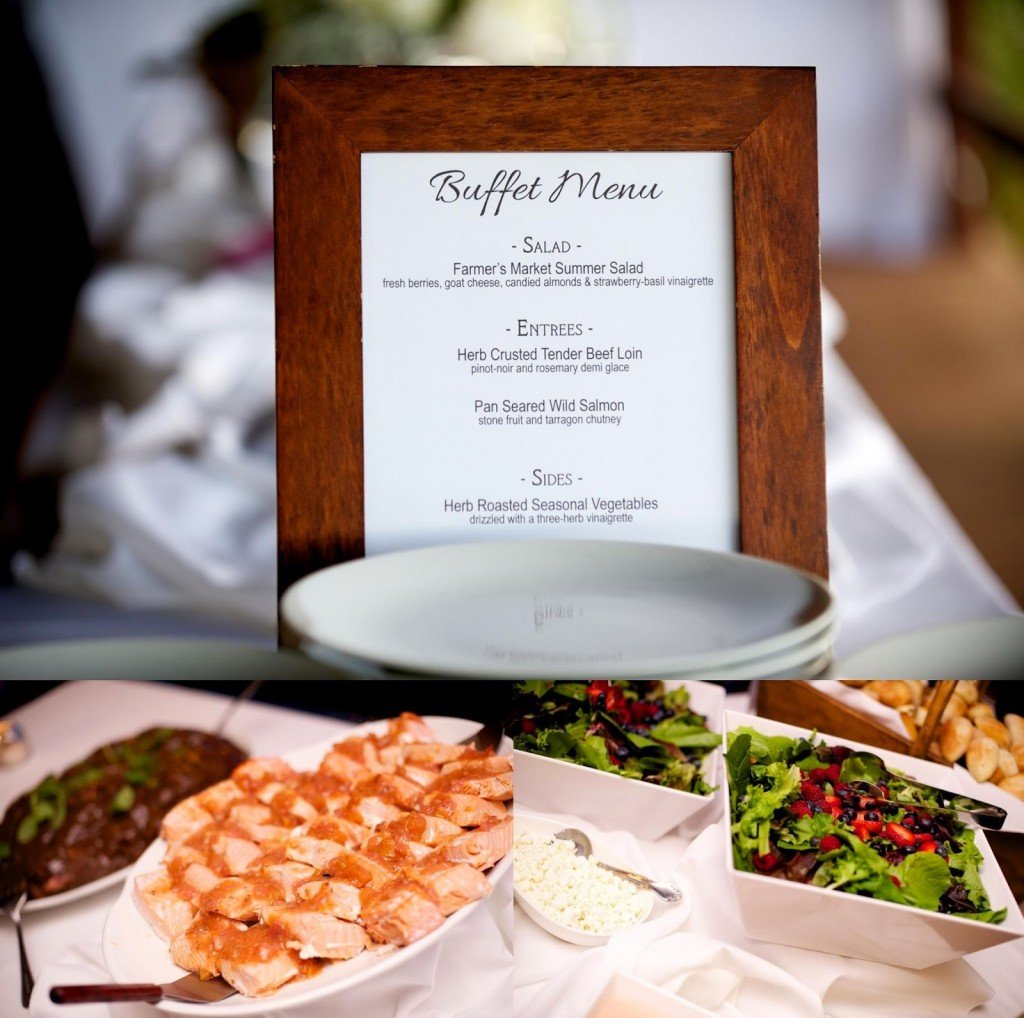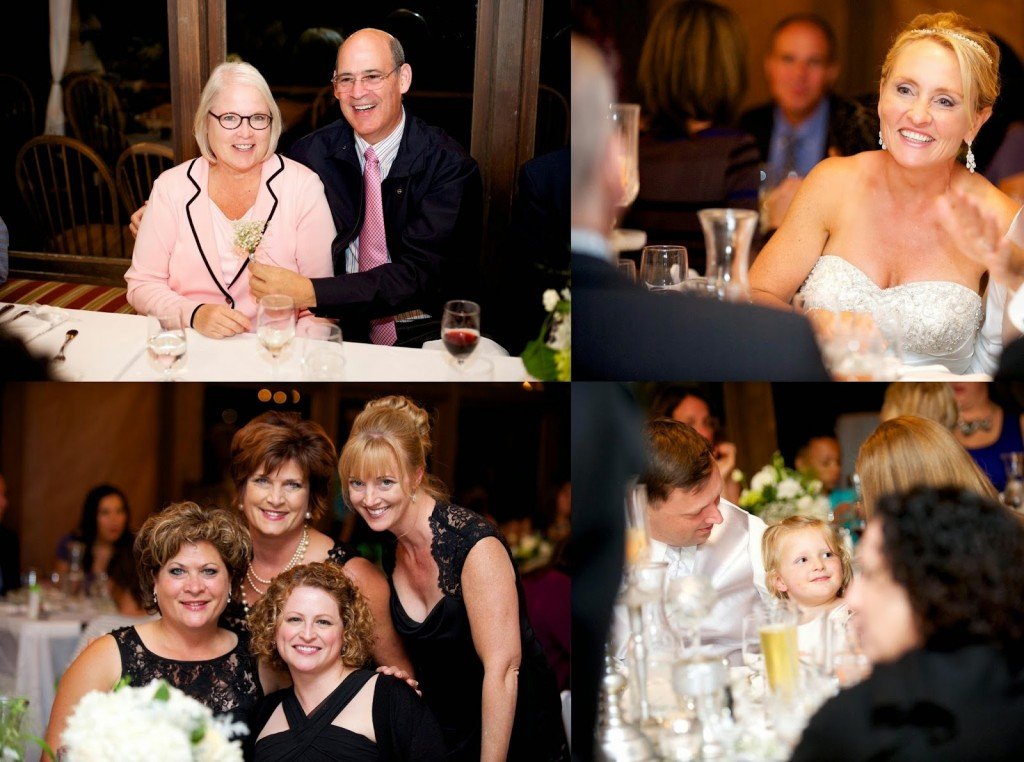 Toasts, cake cutting and first dances kicked off the rest of the evening's celebration!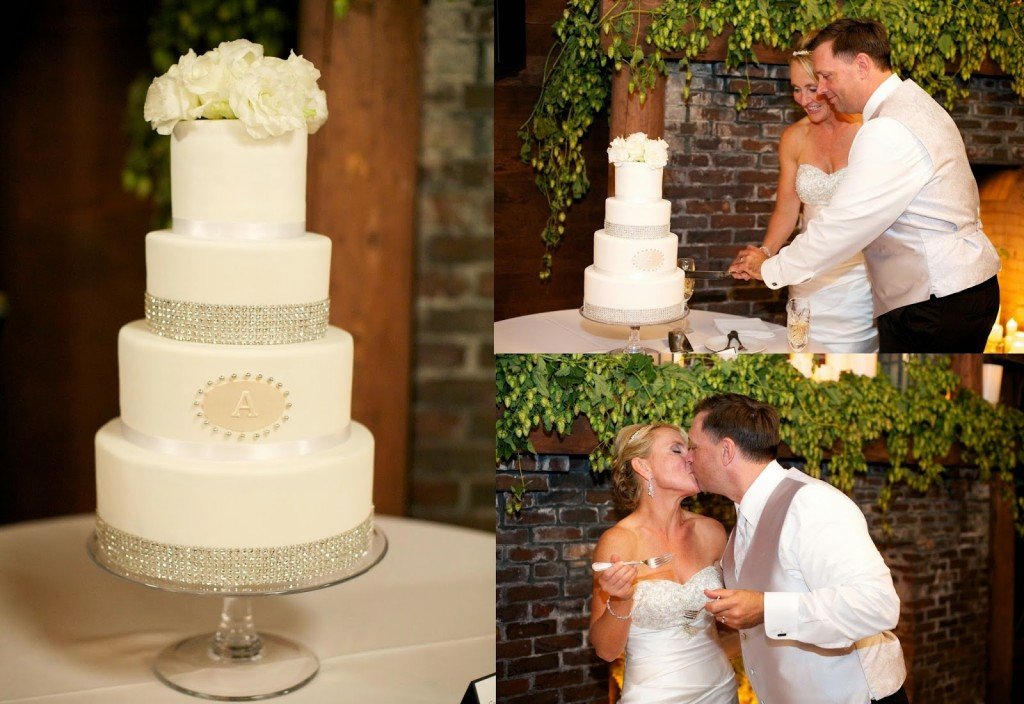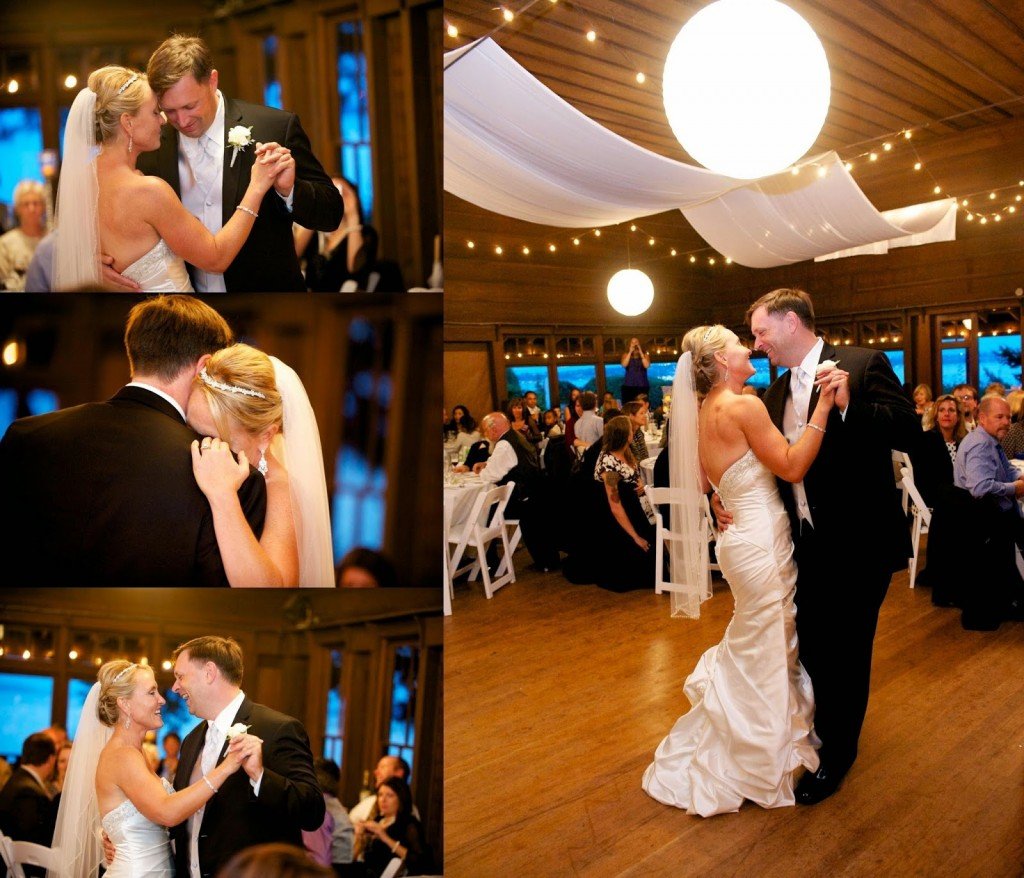 We simply adore the image captured by Jen and Jody Photography which shows Lesley and her Father dancing while Jim and his daughter look on – truly special!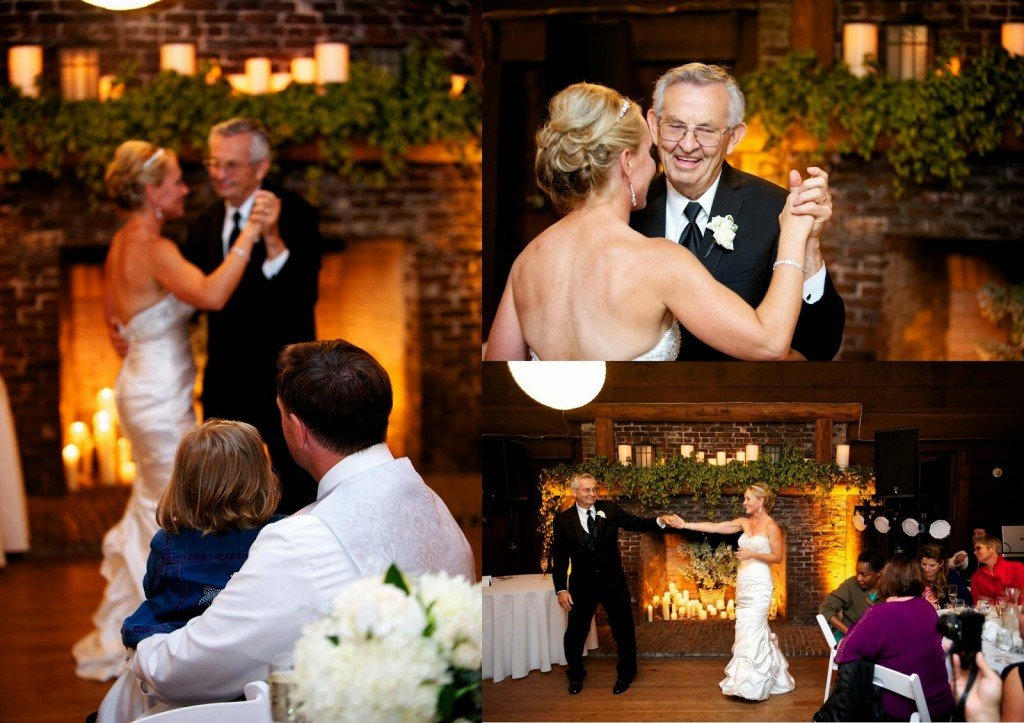 As the party continued on inside, white luminaries were lit lighting the path for guests to walk later that evening to the shuttles that would take them back to the ferry.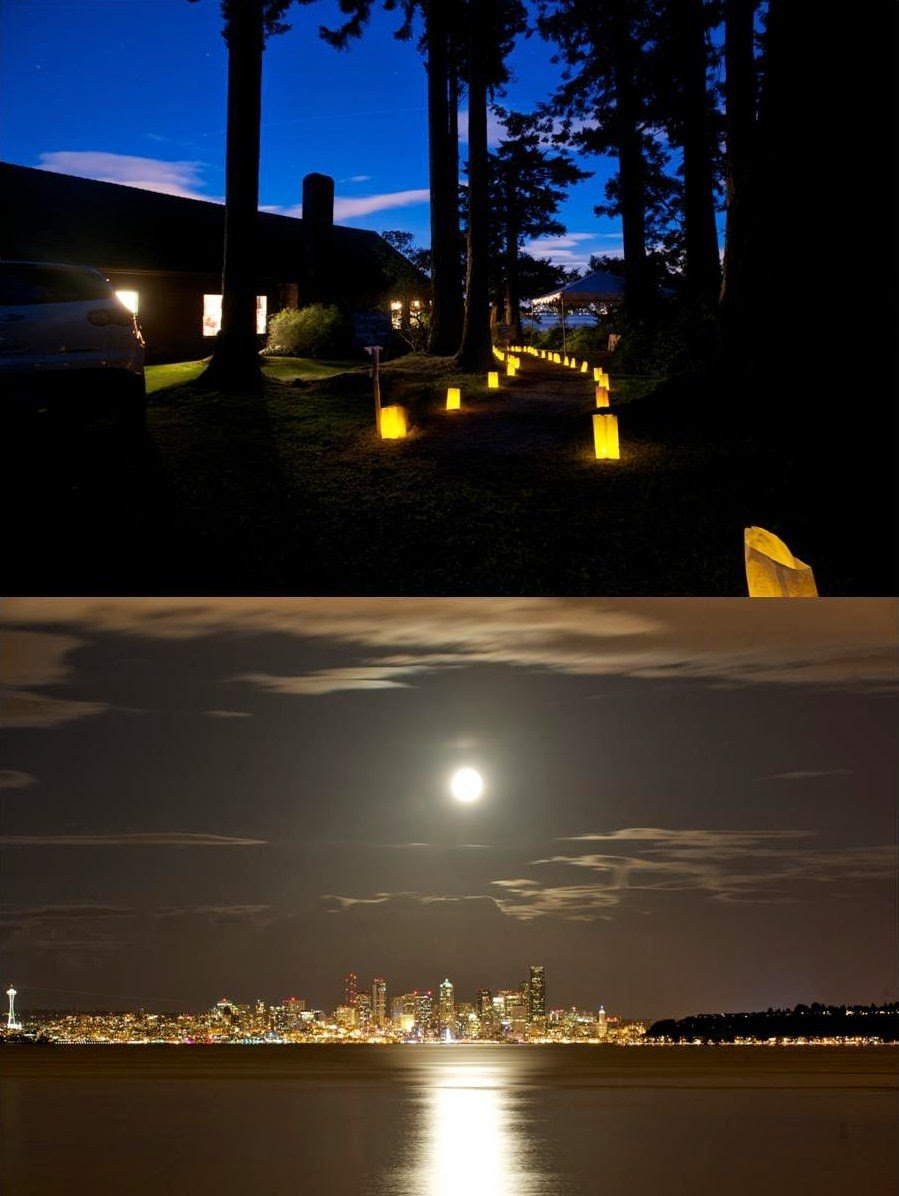 With the last song played, guests grabbed trail mix for the road and took in the view of the full moon over the city before making their way to the shuttles.
Congratulations Jim & Lesley! What a fabulous wedding you hosted!
BreeAnn, Thank you for all the time, energy & thought that went into helping us make this an amazing wedding day. I know it is your job but I appreciate the attention to detail regardless. ~ Lesley